Are you in the market for a new band for your Apple Watch Series 7? With so many options available, it can be overwhelming to choose one that suits your style and lifestyle. Whether you're using your watch primarily at work or during fitness activities, there are various factors to consider when selecting a band. In this article, we'll guide you through key considerations and popular options on the market.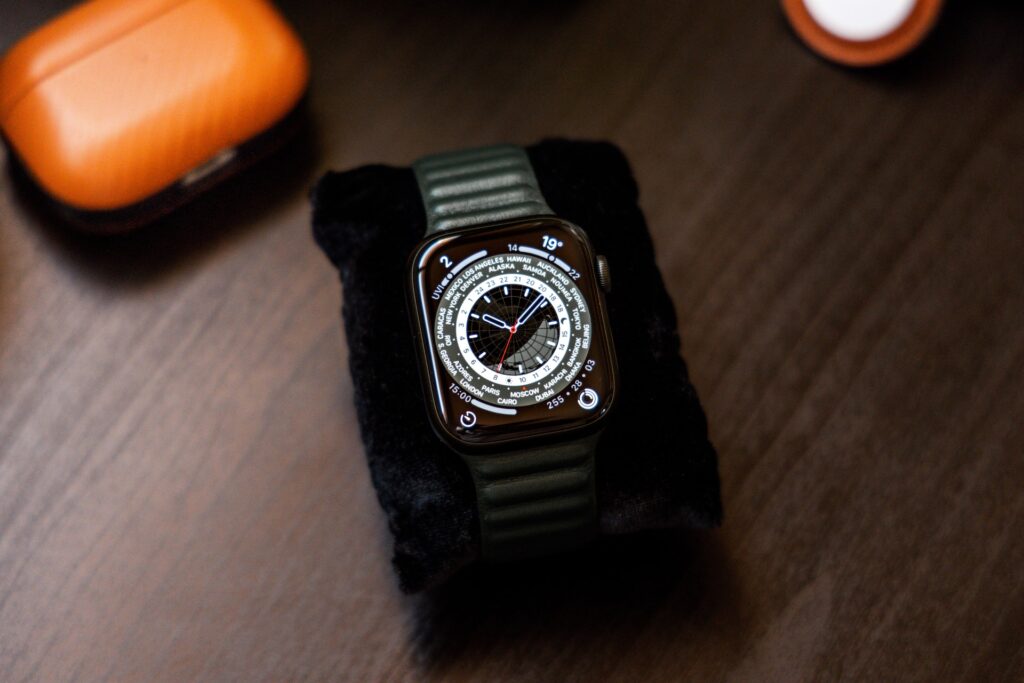 Assess Your Personal Style and Preferences
Your personal style is an essential factor in determining which type of Apple Watch Series 7 band will suit you best. Do you have more of a classic or modern sense of fashion? Are bold designs appealing to you, or do minimalist looks suit your tastes?
Consider also what materials appeal most strongly – leather bands offer sophistication but may not hold up well against sweat, while metal straps make excellent daily wear choices with water resistance features, making them ideal as sportswear.
Also, comfort should always play a part in your decision, as you'll likely be wearing the watch for extended periods. Make sure to select a band that fits comfortably and doesn't rub or irritate your skin.
Consider Your Daily Activities and Environment
Your daily activities are another important factor when choosing Apple Watch Series 7 bands. What is your work environment like? Are you mostly indoors with formal attire requirements or working outside where durability takes precedence?
Fitness enthusiasts will also want to choose bands that can withstand sweat exposure during workouts, while travelers may prefer silicone straps since they're easy to clean after long journeys.
Weather considerations such as rain or extreme heat should be factored into selecting a strap material – leather options tend not to hold up well against moisture but perform excellently in moderate temperatures, unlike perforated silicone bands which might be the perfect fit for a hot weather.
Explore Band Options by Material
Once you've considered personal style and lifestyle factors, it's time to explore available materials on the market. There are three main types of Apple Watch Series 7 bands: leather, metal, and silicone. Each has its own pros, cons, and best-suited lifestyles.
Leather bands offer sophistication but may require some upkeep to maintain their appearance over time – conditioning oils are necessary for preserving the material from wear-and-tear while ensuring a supple feel on your wrist. Leather bands typically work well in casual or professional settings where comfort is key rather than strenuous outdoor activities such as hiking or swimming.
Metal straps often make excellent daily wear choices since they're water-resistant, thus perfect sportswear options due to frequent exposure to sweat, while also offering more durability against everyday scratches compared with other materials. However, bear in mind that not all metals perform equally under pressure, so ensure you research properly before making any purchase decisions.
Silicone bands are comfortable even when worn during long workouts, and they can be cleaned easily after use, thanks to their properties, unlike metal, which requires a lot of cleaning effort, especially if exposed frequently to perspiration. They're ideal for people who need something lightweight enough for intense activity and those who live in hot, humid climates.
Other materials to consider when selecting an Apple Watch Series 7 band include fabric and wood. Fabric bands offer a range of patterns and colors while remaining lightweight enough for comfortable all-day wear. Wood bands are unique options that provide natural textures with modern style – however, they may be heavier than other material choices.
Popular Brands and Collections
When it comes to purchasing Apple Watch Series 7 straps, there's no shortage of brand or collection options available on the market. From official Apple releases to third-party companies offering similar styles at more affordable prices, you're sure to find something perfect for your budget preferences.
Apple offers multiple collections including leather loops, sports bands made from fluoroelastomer or silicone, as well as metal bracelets like the Link Bracelet, which often come bundled together with watches purchased directly through them, making purchases easier rather than shopping around extensively across several vendors.
Third-party brands also have their own loyal following, such as Spigen, whose nylon braided strap is highly recommended by many fitness enthusiasts, or the Nomad leather strap for those looking to elevate their professional wardrobe. There are even designer and luxury bands available from companies like Hermès, Louis Vuitton, and Gucci – but these options come at a significantly higher price point.
Functionality and Features
When selecting an Apple Watch Series 7 band, there are several features that you should consider in addition to style preferences. Quick-release mechanisms make it easy to switch out bands depending on your activity or outfit, while water resistance is essential if you plan on using your watch during swimming activities or rainy weather conditions.
Adjustability is also important since not all wrist sizes fit perfectly with each band, so ensure any adjustable components will suit you before making a purchase, as well as the compatibility of the straps with other Apple accessories such as screen protectors, etc.
Tips for Making Your Final Decision
Making a final decision can be tough, especially when considering various factors mentioned above. Therefore, here are some tips that may help:
Compare prices across different brands and collections to ensure you're getting the best value for your money.
Read user reviews and testimonials before making a purchase to see what other people are saying about specific bands.
Try on bands in-store or use virtual fitting tools if available. This can help you get an idea of how the band will look and feel on your wrist before buying it.
Consider purchasing multiple bands for different occasions – one leather strap for work, one silicone strap for workouts, etc.
Conclusion
Choosing the perfect Apple Watch Series 7 band is a combination of personal style and practical considerations. It's essential to choose one that complements your fashion sense while also being comfortable enough for everyday wear.
With so many options on the market, it may take some time to find the right match, but by considering your daily activities and environment, exploring various material options available from third-party vendors like Spigen, or even splurging on designer collections if your budget allows, you can rest assured knowing you'll have an accessory that will enhance both your look and feel all day long.