Sykla Model One is a premium smartwatch that works with both Android and iOS. It is fashionable, elegant and very stylish. You won't see the regular rubber strap found on most smartwatches on this model, it comes with a genuine leather wristband. In fact, you may choose to go with gator skin leather or the standard leather during purchase.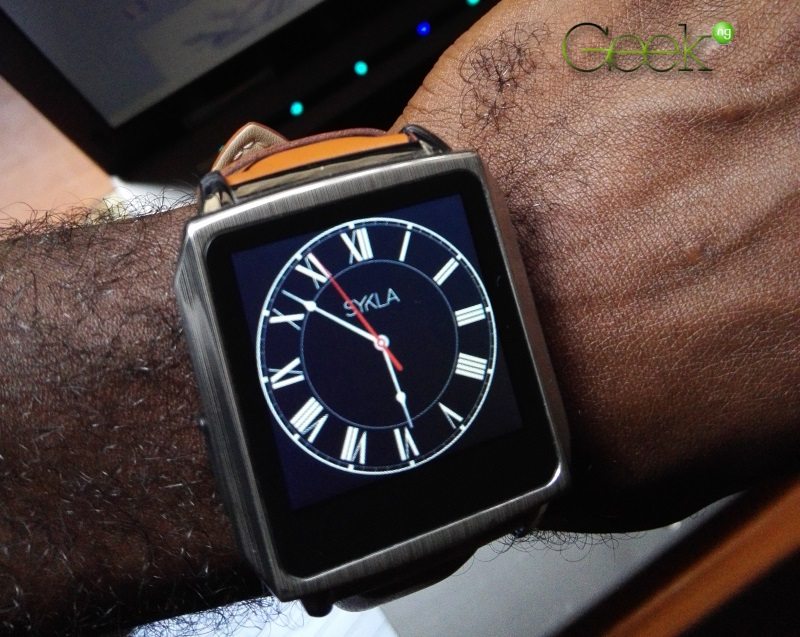 Sykla Model One focuses one one thing: a smartwatch that looks and feels like a classy, traditional watch. Even if you're not  a smartwatch freak, there's a good chance you're going to like it. It has an innovative "always on" mode which allows you to see see the time even when the backlight is off.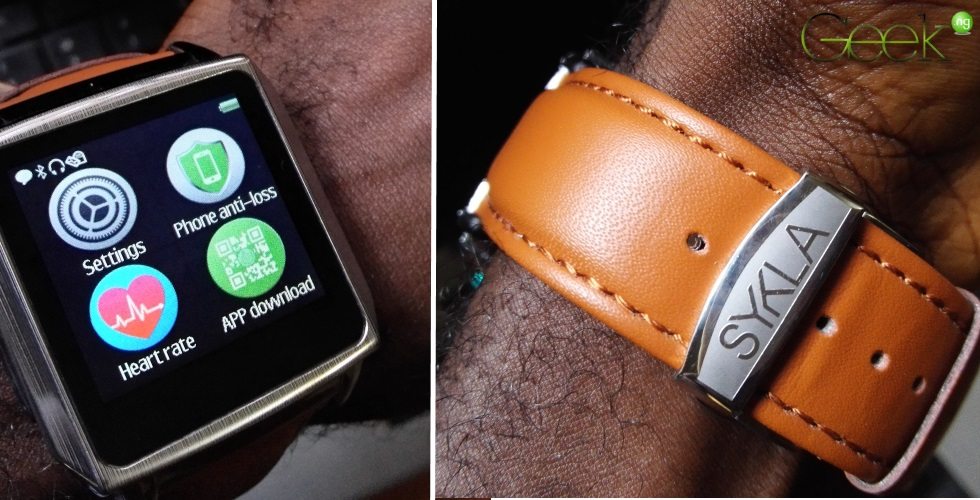 Specifications
Display
• 1.6″ Translucence TFT Touch Screen
• 240 x 240 pixels
Display Features
• Always ON technology
• Sunlight readable
• Dust and Water Resistant (IP67)
Compatibility
• Android release 4.0 and later (all features)
• iPhone (for making and receiving calls, Siri voice control)
Material
• Aluminum body
• Genuine leather wristband with stainless steel clasp
Inputs and Outputs
• Micro USB charging/data port
Power
• 400 mAh Li-Polymer Battery
Battery Life (Approx)
• Low usage, up to 3 days
• Typical usage while connected, up to 2 days
Device Weights and Measurements
• Dimensions (Approx.) : 42mm x 52mm x 13mm
• Weight (Approx.) : 62 grams
Key features
As mentioned before, Sykla M1 works with both Android and iOS though the features are very limited on iOS. You can only make and receive phone calls and use Siri Voice command. However, every other thing you would expect from a smartwatch works almost perfectly on Android. Here's a short video summarizing it all.
This watch has a polished user interface and the icons look very neat. There are no navigation buttons and navigation is all about taps and swipes.
Sykla Model One has 7 different clock faces and you can schedule each one of them to show on different days of the week from the settings. You can as well change them easily without going to the settings when the screen is idle. From the Android app on your phone, you can set your city and the weather information will be displayed on the watch's homescreen.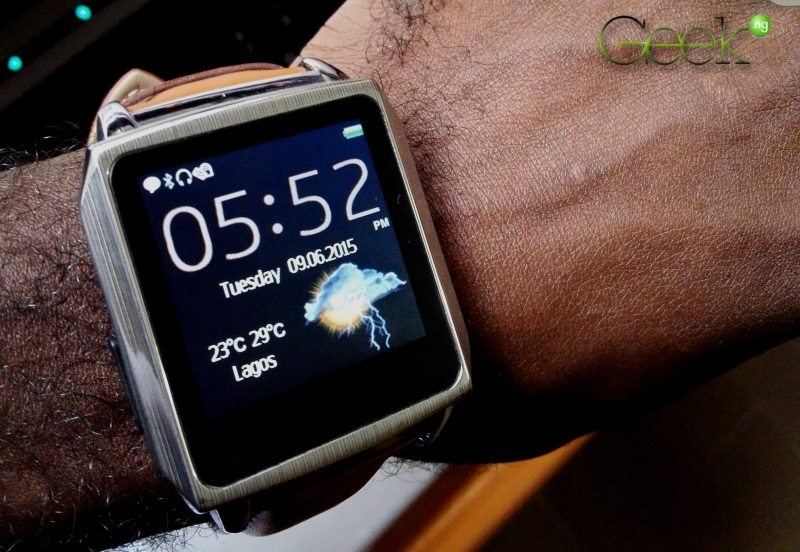 Notifications are well handled and all apps can push readable notifications to the watch. For apps that push too much notifications you can choose to turn them off from the watch settings on your phone.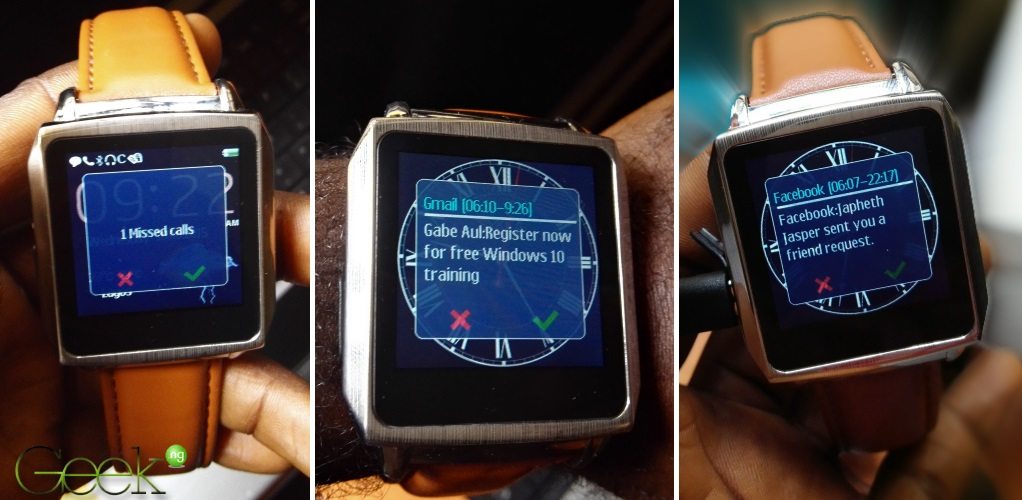 As expected, you can make and receive phone calls right on the watch and synchronize your contacts. You can also send and receive text messages on the watch. To send messages, there's a tiny on-screen keyboard that's pretty hard to use but another alternative is the drawing your letters on the screen in a manner similar to Microsoft's Analog Keyboard. This is much better for text messaging than the normal keyboard.
The media controls on the smartwatch works alright but it's not compatible with every device. I tried using it with a Huawei Honor 6 Plus but it would only launch the music player and nothing else. I wasn't able to play or skip tracks. I later tried it on a Tecno Phantom Z and it worked fine. The media control started the music player and skipped tracks. However, the music was playing through the phone, the watch only acted a s a remote control unlike the way it did on U Watch U8 reviewed yesterday.
Phone Anti Loss sets an alarm each time your phone gets too far away from you. This can be a good protection against theft as the alarm will go off if the distance between your phone and smartwatch gets too far.
The Sports app on the watch acts as the fitness tracker and there's another app for heart rate monitoring. I wouldn't know how accurate this is though. You also have a calculator on your wrist.
The watch is said to be water resistant but I'm not ready to go ahead and baptize my watch to prove that right now… or ever. But there's a Youtube video where the watch passed a water submersion test:
Verdict
Pros: Stylish, elegant, premium build material and great design. Great user interface and useful apps. The "always on" mode is a great plus. Also, the watch is resistant and that's a really good feature.
Cons: There's no volume control for calls and media player. Text messages sometimes are not formatted well. Media controls doesn't work with all Android phones.
Price
The watch presently sells for $159 on the official website and ebay. If available in Nigeria, the price may stand anywhere between 33,000 to 40,000 considering the exchange rate and other factors. It's not available in Nigeria at the moment but you can shop for other smartwatches on Konga. Shop Now