As the world strives to be happy and peaceful, people across the globe have started focusing on health and fitness. Everyone today is talking about health, wellbeing and exploring potential solutions that will maintain a healthy lifestyle. Fitness apps are being created every day, and there is no coincidence it is such a profitable niche. In this article, you will learn how to create a fitness app from scratch and the best way to do so.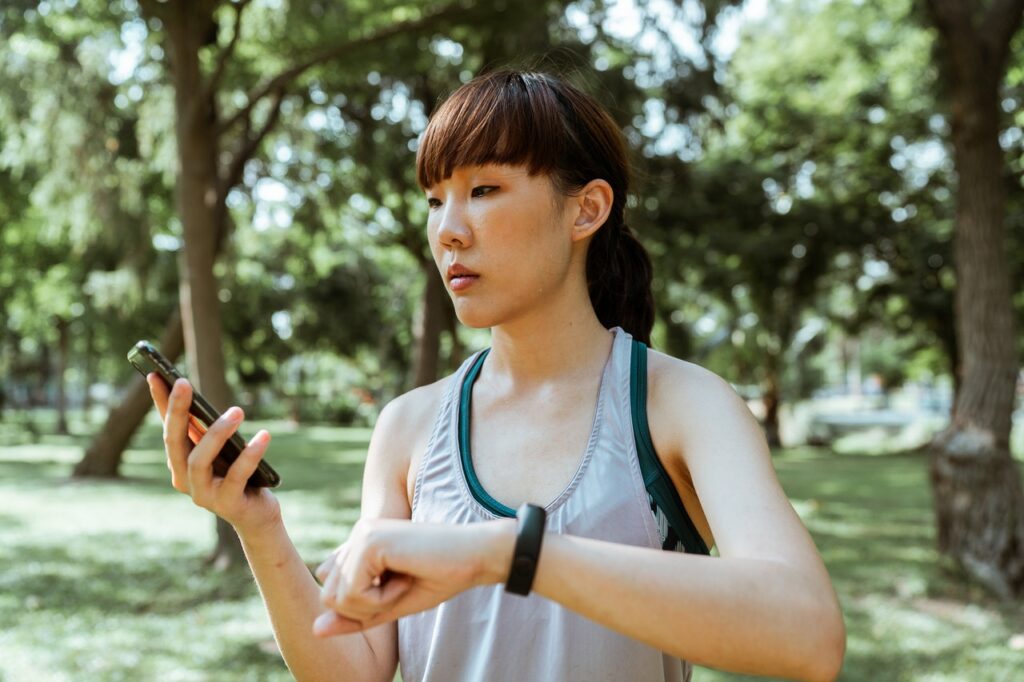 Fitness apps – a booming industry
Fitness apps are booming in popularity among both paid and free options. The reason for this is simple: there's no shortage of options to help customers work on their health, whether that means tracking calories or finding an exercise plan that fits the users' schedule. A Statista's report shows that downloads of leading fitness apps have risen by more than five times over the last three years.
How to create a fitness app
To build a fitness app that will scale well, you should plan the development costs associated with it. For example, developing a fitness app in the US will cost you more than twice that of making an app in Eastern Europe or India. You can find people who know how to develop a fitness app that will not cost you a fortune and create a great product. There are some core things that a successful app cannot be made without.
Technical Documentation
For a developer to complete their work, he needs technical specifications of requirements created by a technical writer. These documents must contain detailed job requirements and the areas of implementation.
Design
The design is a significant part of the app. It usually takes around 2-3 months to create and fully optimize the UI/UX. Design is what grabs the attention of customers, and it should be flawless.
App development
Gym workout app development is where the serious work starts. In normal conditions, between 3 and 4 people are allocated to the project simultaneously.
Creating an MVP for your fitness app
When a fitness startup is just starting out, it doesn't have the budget for an entirely completed app. An MVP — or Minimum Viable Product — is an affordable way to learn about your target audience, fill in the missing features of your app on the go, and raise funds for further development. An MVP will show you what users love about your idea and how you can make it a success.
How to develop a fitness app – core MVP features
The best way to evaluate the fitness app MVP is by assessing its core features. These are the foundation of any product, so if they're missing or not done correctly, the final version won't be able to compete with the industry's leading applications.
Personal account – Every fitness app should make it easy for users to register, create an account, and enter their workout data. That means using a transparent sign-up process that is intuitive and simple to navigate. Then as your user progresses, you can use the information they entered to learn more about what they're looking for from your app. And with that knowledge, you can improve your product to serve your customers even better.
IoT integrations – You might want to integrate your app with different apps, as it consolidates statistics from activity trackers. The collected information can help you create more personalized workout plans. But keep in mind that integration with devices takes time.
Payment systems – If you intend to charge for your app, you need a way to accept payments. These payments need to be made with a secure and easy-to-use ecosystem — otherwise, many users will simply look elsewhere.
Wrapping up
Creating a complete app from the start is a challenging task. It costs a fortune and cannot guarantee success. Building an MVP is a crucial step in the process of creating a fitness application. It helps validate whether your product will be valuable to its target audience and allows you to learn what the market is expecting from a fitness application. Working with a team that knows how to create a fitness app is essential for your further success.