Can't wait till next year to get Windows 10? You can be one of the first to experience the exciting new features in Microsoft's latest operating system by installing the technical preview that's already available for download officially. Before going any further, you might want to see the new features to expect by checking our previous article or simply watch this video featuring Joe Belfiore presenting the platform:
Subscribe on YouTube Things to Know Before Installing the Technical Preview
Microsoft issued some pretty big warnings and if you're not really a technical person, you probably shouldn't proceed with this.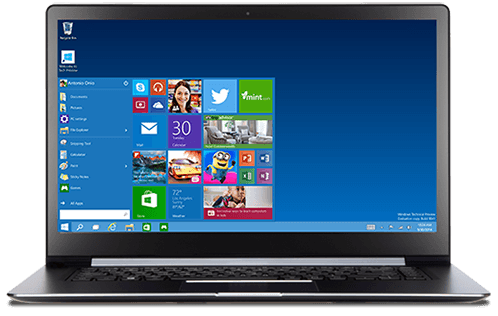 It's probably gonna be buggy and you're advised not to install it on your main computer. Here are things to consider before proceeding:
The software is still in development mode and the main purpose of downloading and using it is to test-run and share your feedback with Microsoft.
You're supposed to know what an ISO file is and exactly how to use it. You're expected to have installed Windows from an ISO file before.
There will be lots of updates and drastic user interface changes and you shouldn't complain about it when Microsoft decides to take away a certain you've already liked. Features will constantly be added and removed with each update.
You're expected to be a Windows power user.
Again, do not install this on a computer you use everyday unless you're willing to take the risk.
Minimum System Requirements
If you still want to go ahead and install the technical preview, be sure your computer meets the minimum requirements highlighted below:
A minimum of 1GB RAM for 32-bit or 2GB for 64-bit
A free hard disk space of at least 16GB
1GHz Processor or faster.
A Microsoft account
A reliable internet access
Microsoft DirectX 9 graphics device with WDDM driver
Your Data and Settings
Depending on which OS you're upgrading from, you may lose your settings and data or get to keep everything intact. If you're upgrading to Windows 10 from Windows 7, Windows 8 or Windows 8.1, you get to keep your settings, data and most applications remain intact. Still, it's advisable to backup valuable data you don't want to lose.
Unfortunately, this technical preview doesn't run on any Windows RT system.
Also, if you're still on Windows Vista, you can't upgrade; you have to do a clean install.
Steps to Download and Install Windows 10 Technical Preview
1. Go ahead to Microsoft's website and sign up for the Windows Insider Program. Be sure to also check the requirements and warnings before proceeding.
2. Depending on your system, download the 32-bit version or 64-bit version on the download page here. Be sure to keep the product key you're given.
3. This is an ISO file, you may install burn it to a DVD or if you prefer installing from a flash drive, we have a tutorial on that here. The article was written for Windows 7 but it works well with any version of Windows, even Windows 10. Just remember to set first boot device to USB device from BIOS settings.
4. You can double-click setup.exe after burning the ISO file or reboot, making sure the bootable device containing the Windows setup files boots first.
If you've installed Windows before, you should be able to follow through and complete the installation quite easily.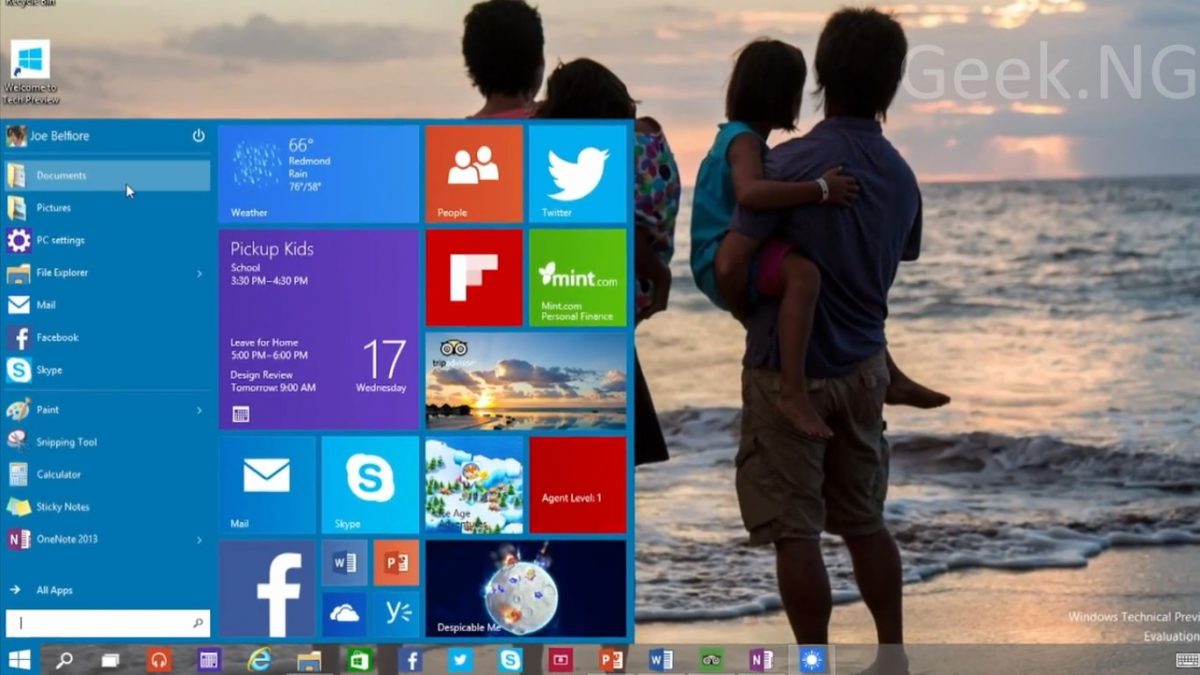 Is it worth it?
That's for you to decide. If you're expecting a radical change like the one we saw in Windows 8, you probably won't find any. Microsoft is trying to improve users experience and even went as far as going back on it's decision to remove the start button. A touch or Mac and Linux too is seen in the OS but we think it's really a nice one from Microsoft.