With the countless number of programs available in the market to recover lost data, it could be a daunting task picking the right one to use when the need finally arises. I've used quite a number of these programs, and to be honest, most of them always nail the basics. The real difference is actually found in areas like ease of use, speed, supported file types, efficiency and included extra features. One I haven't had the chance to try out until recently is the Professional version Stellar Phoenix Data Recovery.
An ultra-simplified UI
The first time I launched this program, I wasn't expecting much functionality because the user interface was rather over-simplified, but I was wrong. That is how friendly the GUI looks. It's so simple a novice computer user should be able to work with it conveniently.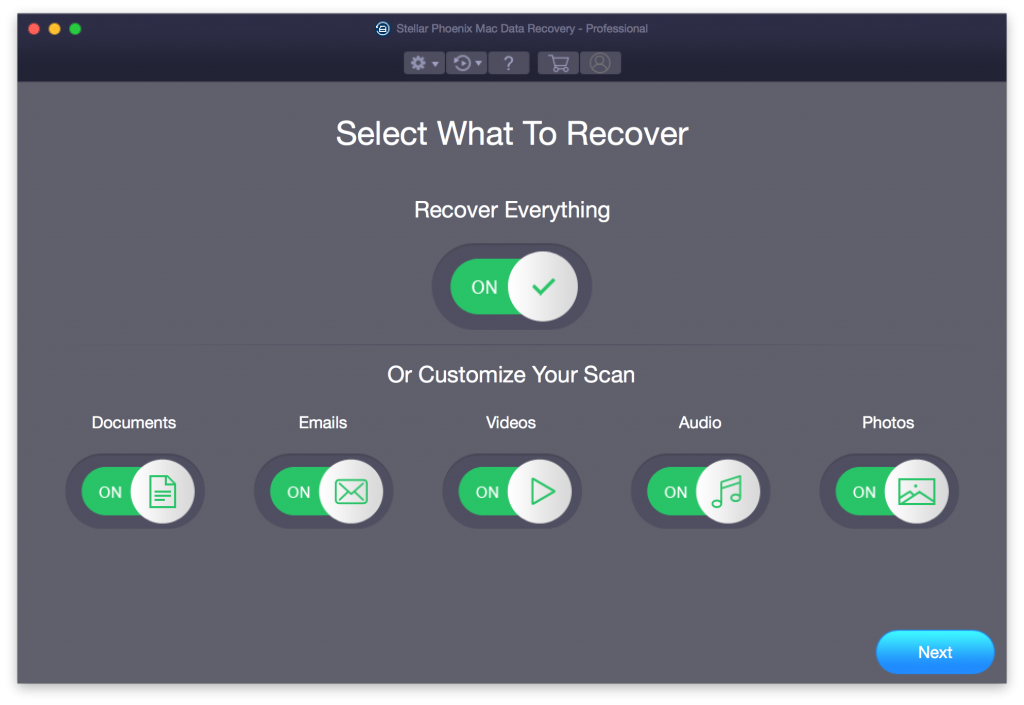 Starting up the program, you are first greeted with options that allow you to choose what exactly to recover. You may choose to recover everything or selectively choose the file types you really need to get back. I've used this type of program on macOS before but it's the first I've come across capable of recovering deleted emails.
Apart from searching your hard drive for deleted files and those lost through drive format, you can as well scan your flash drive or your camera's SD card for deleted photos and footages.
Does it really restore deleted files?
If you've never had the need to use a data recovery software, you may doubt if they even work at all. Well, they do. I put Stellar Phoenix Mac Data Recovery to test and this is the result: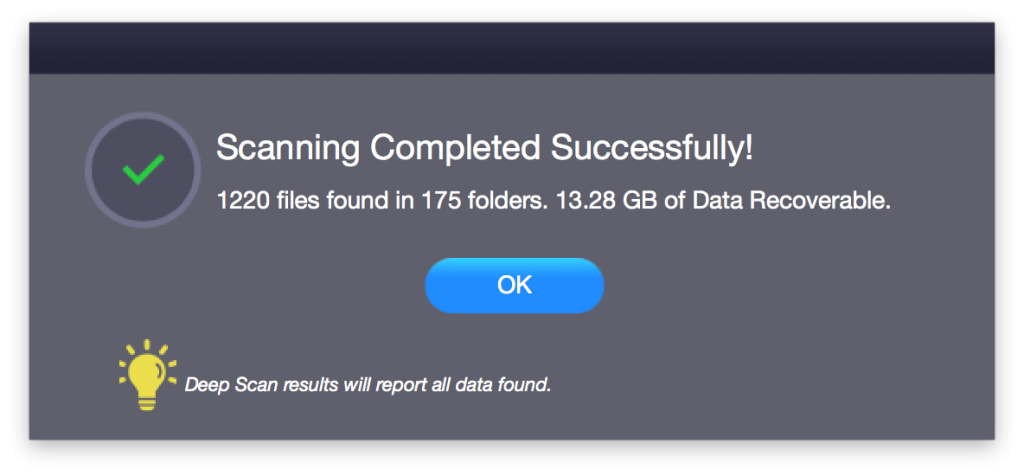 This was a formatted 16GB flash drive and it restored a large chunk of files I had gotten rid of. Using this program in deep scan mode guarantees better result though, and I think it should even be the standard. However, since it digs deeper than regular scan, it does take a while but the patience to go through with it pays off.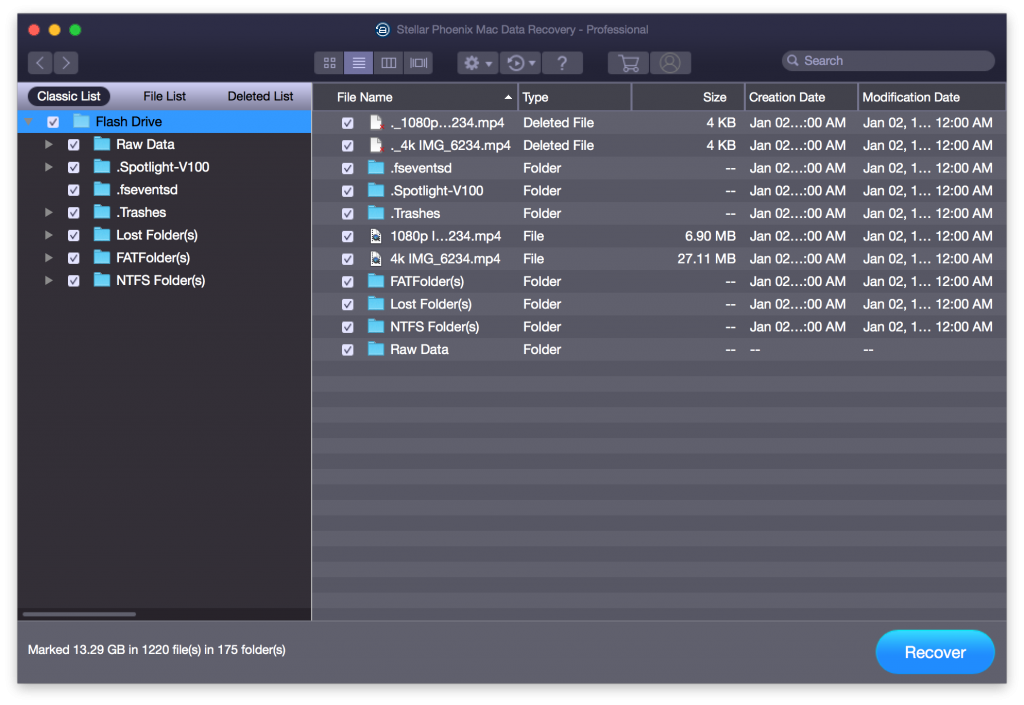 I was able to retrieve files I deleted long ago and even those lost through disk format.
Other useful features
Apart from being a great data recovery software for Mac, Stellar Phoenix Mac Data Recovery also helps you create hard drive images that could be restored easily in case something goes wrong, or when you need to completely mirror your whole computer. This can be particularly useful in a scenario where you want to move everything on your work laptop to your personal laptop.
For advanced users, you can add specific file headers for custom file types not supported by the software. This feature makes the software capable of recovering any file type, but not everyone would be able to do this.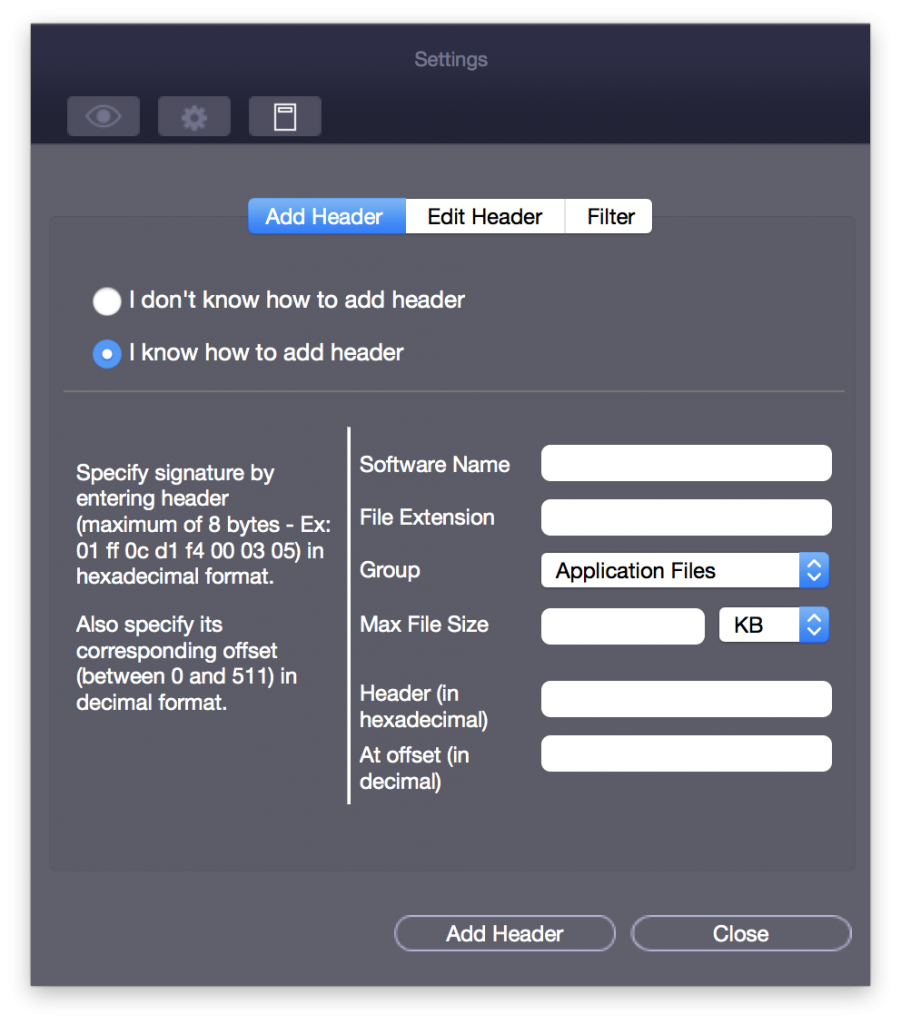 Still, it supports lots of different file types most users would be happy with.
If there was an issue I came across using this program, it was this: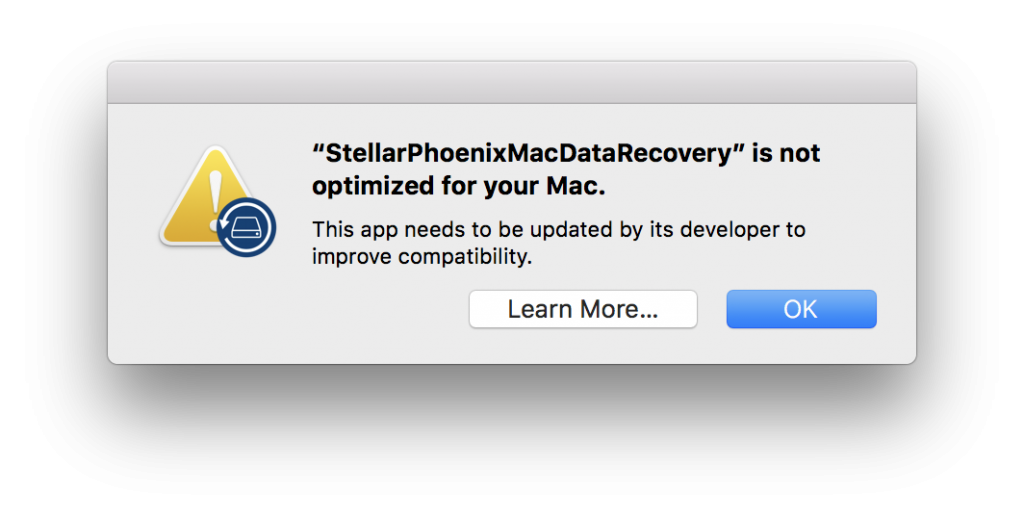 This popped up when I first launched the program. It's a 32-bit program which Apple might totally stop from running on macOS any time soon. However, I believe the developers should release the 64-bit version in the next update.
Verdict
One area the software wins totally is ease of use. As mentioned earlier in the review, an average computer user should be able to use it efficiently. It also does what it's meant to do. Even if the drive is encrypted, this program is capable of retrieving lost data from it. If you have to turn off your computer after the scan is done to resume later, there's an option to save the scan result. But unfortunately, there's no way to pause an ongoing scan.
This program doesn't come cheap though, the Professional license costs $99. Nevertheless, it delivers where it matters and it's worth giving using.