Over the years, gaming has gone from the old-school 2D graphics some of us grew up with to the modern, extreme 3D graphics that look like big-budget movies. As a matter of fact, gaming has transcended from being just a hobby to a profession. Microsoft recently announced its acquisition of Activision, a game publishing company, for about $70B! That is to tell you how big the gaming industry is now. There are streamers and competitive eSport players making a living from playing video games. In spite of all these advancements in gaming technology, some people still prefer certain kinds of games over the mainstream titles everyone plays these days. There are people who would prefer to play simple card games over the latest Call of Duty title.
Seniors mostly seem to have a disposition towards games that are relatively simple to play and do not require mastering complex button combinations. If you are in this category and it seems like your options are limited, think again. There are loads of games out there that will not have you upgrading to an expensive computer rig or saving up for the latest PlayStation 5. Since you are not a hardcore gamer, spending a ridiculous amount on an expensive gaming rig you won't be able to fully utilize is a waste of money, after all.  Simple card and mind games usually run perfectly fine on mobile devices and your computer browser.
This article lists some word, puzzle, card, and mind games available for desktop and mobile devices you might enjoy playing:
1. Words with Friends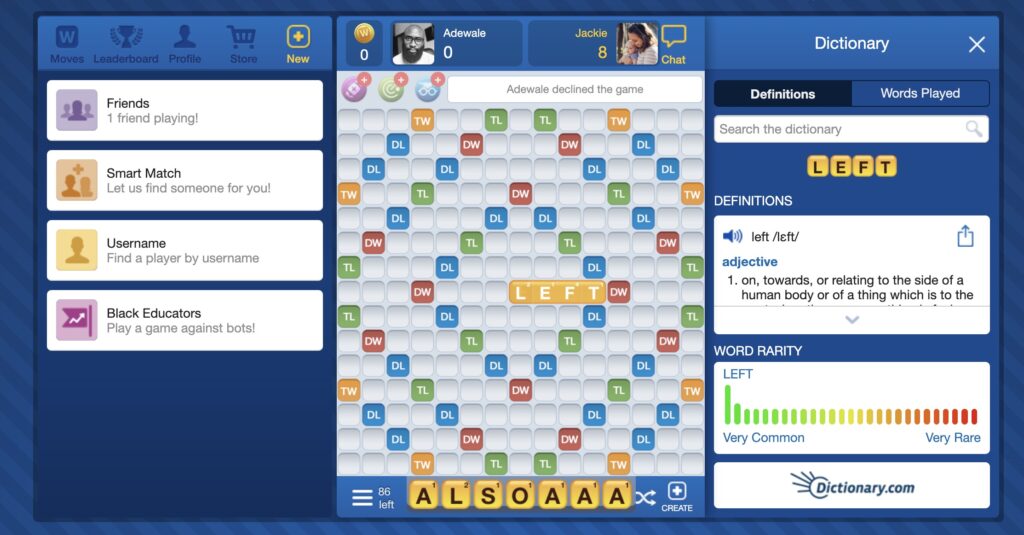 Words with Friends is a word game that shares a lot of similarities with Scrabble. If you love traditional Scrabble, you should love Words with Friends as well. The rules of the games are more or less the same. Words with Friends lets you play with your social network friends and other players on the platform.
This game is available for mobile devices on Android and iOS. You can also play online through your web browser. For those who love to socialize, the game has a chat feature that lets you interact with your opponents. Words with Friends is totally free to play.
2. Zuma Legend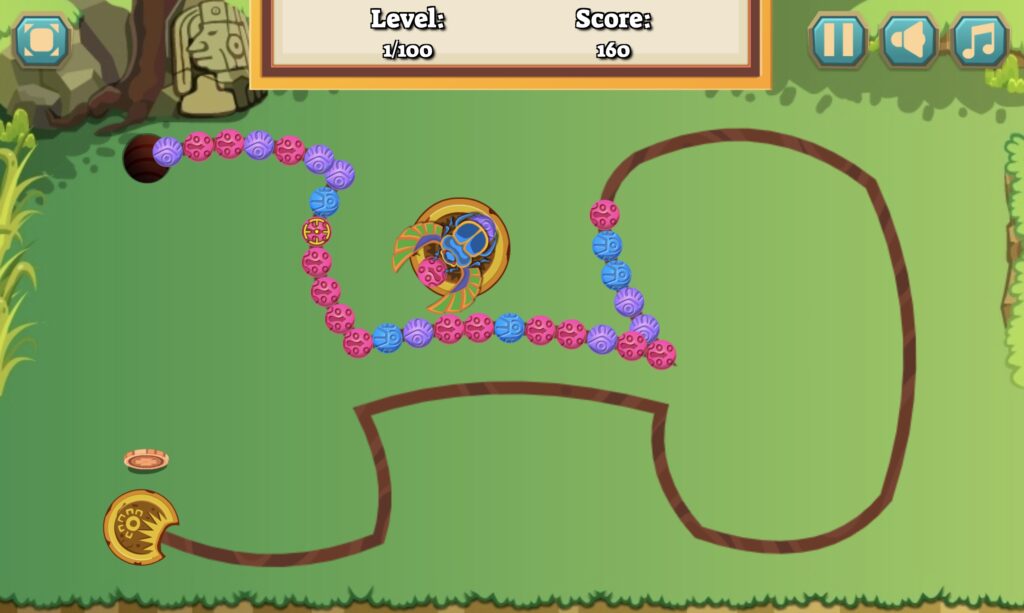 Chances are that you've already played a Zuma game if you ever owned a computer running Windows XP back in the days. Zuma Legend is a remodeled puzzle game that has the same gameplay as the original retro game. The objective is to eliminate all the balls moving along a defined path on the screen before they reach the hole at the end of the path. The rules of the game are quite simple to follow: create a set of 3 or more balls of the same color in the chain to eliminate them and make sure the balls never reach the end of the path.
Zuma Legend is free to play on Solitaire.org and does not require an expensive setup. It works fine on a web browser on desktop and mobile. Another advantage is that the platform is totally ad-free.
3. Chess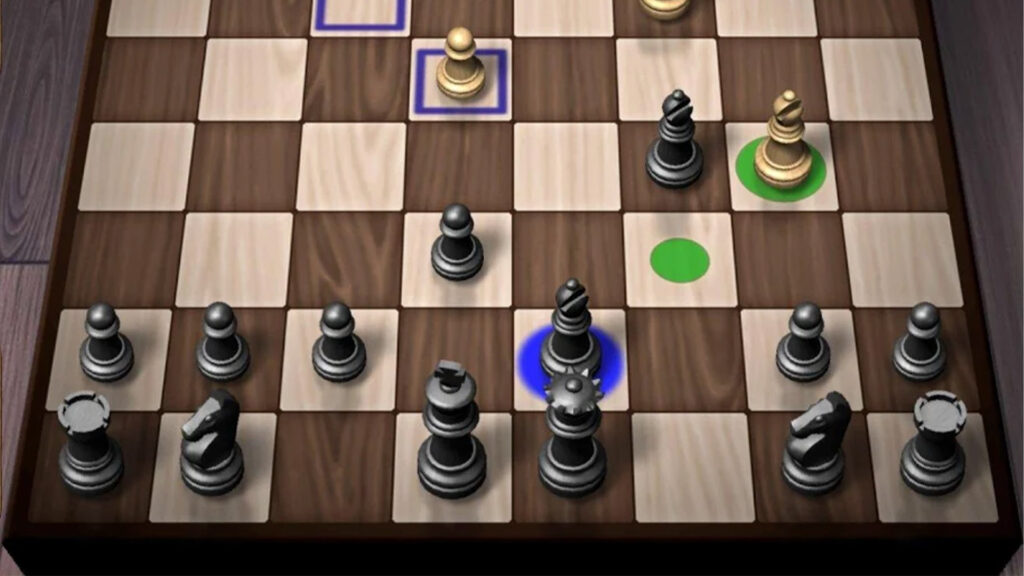 Board games have an appeal you may not find in other games. Whether you're playing on a physical board or on a digital screen, Chess never loses its feel. Protecting your king while using the most creative tactics to play your opponent's king into a checkmate remains the objective. Chess is available for Android, iOS, and desktop browsers. You will also find it on Steam, Mac App Store, and other game stores.
4. Tetris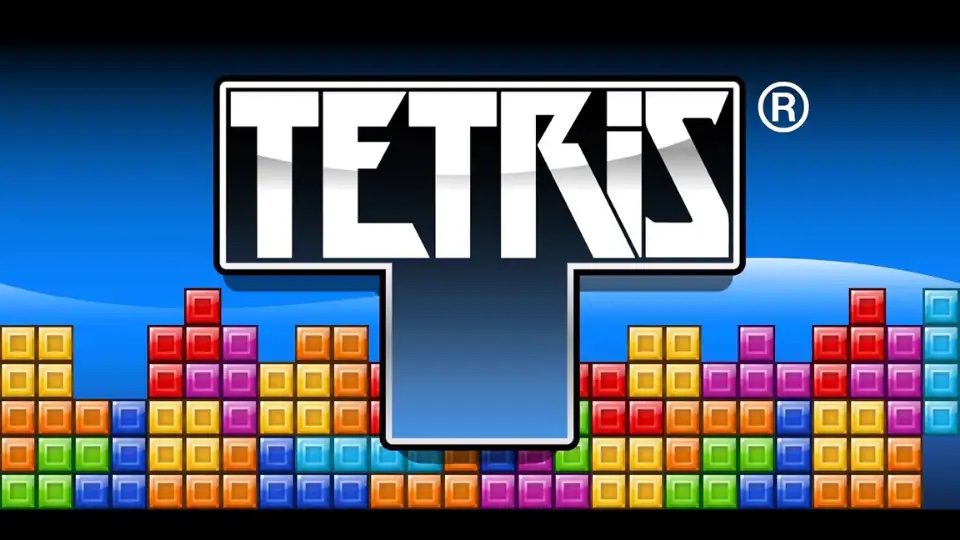 Standalone brick games may have now become relics of the past, but Tetris has survived through several iterations all these years. Arranging bricks of different shapes perfectly can be a relaxing way to spend time. Whether you are on mobile on desktop, Tetris games are available on all platforms.
5. Candy Crush Saga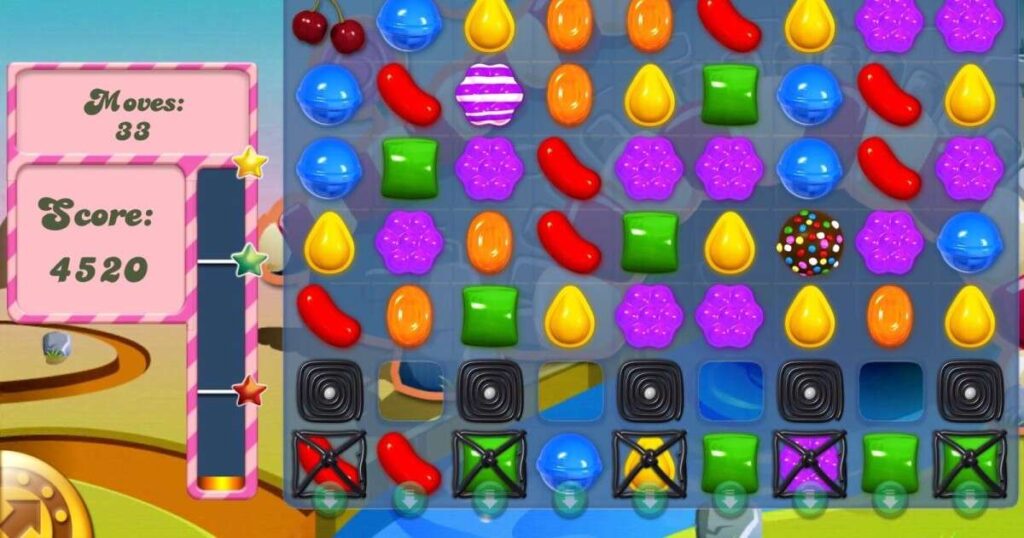 Released over ten years ago, Candy Crush Saga has remained in the top ten highest-grossing mobile games of all time. The objective is to match candies by colors by swapping them on the board.
Other games to consider:
6. Solitaire
Depending on the kind of Solitaire game you prefer since there are literally hundreds of them, the goal is usually to arrange cards in a methodical order or to pair them off in order to discard them.
7. Mahjong:
This is also a game with all kinds of variations, but the goal is usually to match two open tiles in order to remove them from the board.
8. Angry Birds:
Feeling destructive? Want to hurt some bad piggies? Let the angry birds do it.
9. Jigsaw Puzzle:
If you really love cracking your brain trying to solve puzzles, there are literally hundreds of jigsaw puzzle games available for mobile and desktop.
10. Minesweeper:
Can you clear the board without making everything go kaboom?
There are lots more
This list by no means represents every game out there suitable for you. There are much more if you look in the right places. Whether you're on mobile or desktop, there are thousands of games out there that aren't all about adventure, shooting, or breath-taking 3D graphics. Some of us just want to sit back, relax, and play simple games we truly enjoy.