Having free single-player games for your android device has become the norm among game lovers worldwide. You can play these games to keep your mind active whenever you're bored or you can play when you're with your friends. Most of these single-player games don't require internet access. All you've got to do is install these games and play them whenever you want.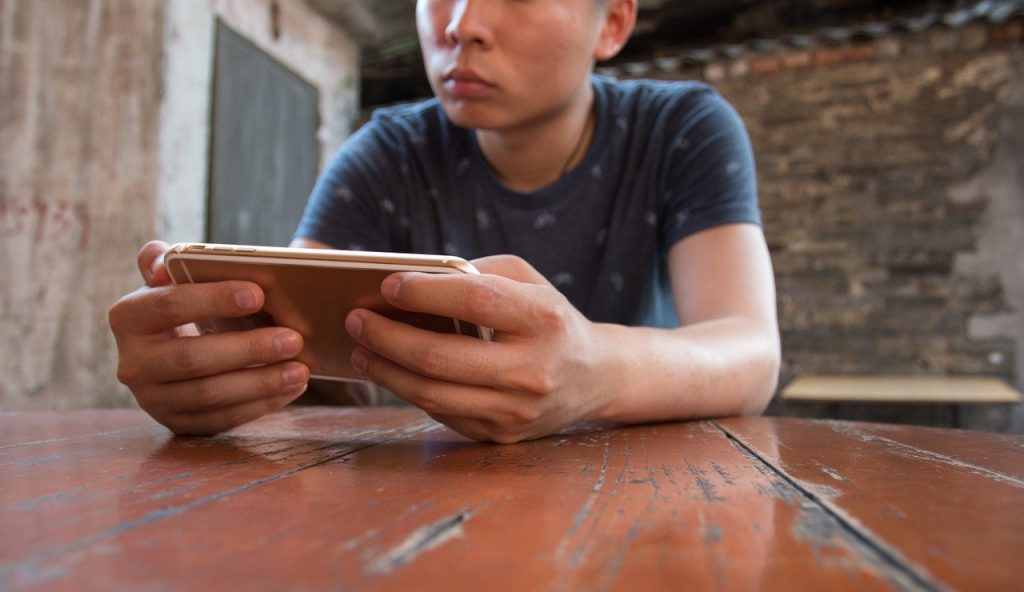 Here are 5 best free single-player games for your android device.
1. Asphalt 9: Legends
Asphalt 9: Legends is one of the most popular free single player games you can download. It is the latest of the Asphalt mobile racing games. Although it was realized in July 2018, it has become a top choice among game lovers like the previous series Asphalt 8: Airborne and Asphalt Xtreme. Asphalt 9: Legends has 50 different cars which you can choose from, carefully selected challenges you must overcome to progress in the game and loads of content that keep you engaged.
As you advance to the next level, you unlock new sports cars and you upgrade your garage too. The Asphalt 9: Legends has both single and multiplayer modes. The downside of this new version of the Asphalt game series is that it uses an auto-go mechanism which limits the acceleration control users have over their cars.
2. Call of Duty: Mobile
Call of Duty: Mobile is the most recent version of the game series. If you're a lover of firefight, action-packed game, then you should download and install the Call of Duty Mobile. This game has been the choice game among game lovers worldwide. When you have the game on your smartphone you still enjoy the familiar action that was peculiar to the PC version.
You can choose between the 5-on-5 battles or you could select the 100-player Battle Royale mode. You also have the option to battle with a friend in 1v1 mode. This version of the Call of Duty game series is fast-paced and the graphics are well designed for a mobile device. Even more important, you have the option to customize the loadouts, win more prizes, get ranked among other players, etc.
3. Brawl Stars
Created by Supercell, Brawl Stars one of the free single-player games for your android device. Although it's somewhat similar to Clash of Clans, you'd enjoy this brawler game because of its MOBA elements as well as its online multiplayer features. It has a more appealing, cartoon-like interface with numerous gameplay options. As you get into the game, there are different game modes that are available to you. There's a simple brawl mode, a mode of collecting crystals, a heist game mode where you try to steal from your opponent's treasury, and a bounty hunt mode where you must beat certain opponents on a team to progress in the game. Whichever mode you decide to play, your main goal is to outwit your opponent in Brawl Stars.
4. Critical Ops
Critical Ops is another awesome shooting game choice you can install on your android smartphone. You can play this game as a single-player or you can play with your friends as well. Critical Ops has a vibrant online multiplayer forum where you can slug it out with other game lovers or you could learn a few tips and tricks to help you play the game like a pro. When you want to play Critical Ops, you can choose to play as the terrorist or you can decide to combat with terrorists in different urban-oriented levels.
5. EA Sports Games
If you're a fan of any sports, you can be rest assured that you'll find a game version of your favorite sport in the EA Sports Games series. EA has been a dominant creator of sports games in the world. Over the years, they've perfected their products to have good graphics and ability to control the players just like in the real world. You can choose from any of their NBA Live Mobile, FIFA Soccer, EA Sports UFC, Madden NFL Overdrive game, etc.
They've got the Dream League Soccer and the Motorsport Manager Mobile 3 series, which are popular among sports lovers worldwide. Whichever of their games you choose, you can play it as a single-player or you can play with other game lovers in the multiplayer mode. Although EA has a number of freemium features in all of their games, a formidable competitor in the sports game market will definitely cause them to keep improving on the user interfaces of their products.
EA has also created Star Wars themed games like Galaxy of Heroes which is currently a favorite choice among the fantasy movie freaks.