Subscribe on YouTube

Samsung Galaxy S8 became available some months back and it is acclaimed to be the best Android device one could get. It may have now gone to the second position since the Galaxy Note 8 was released. Samsung Galaxy S8+ is the bigger S8, sporting a 6.2-inch screen with Quad HD+ resolution.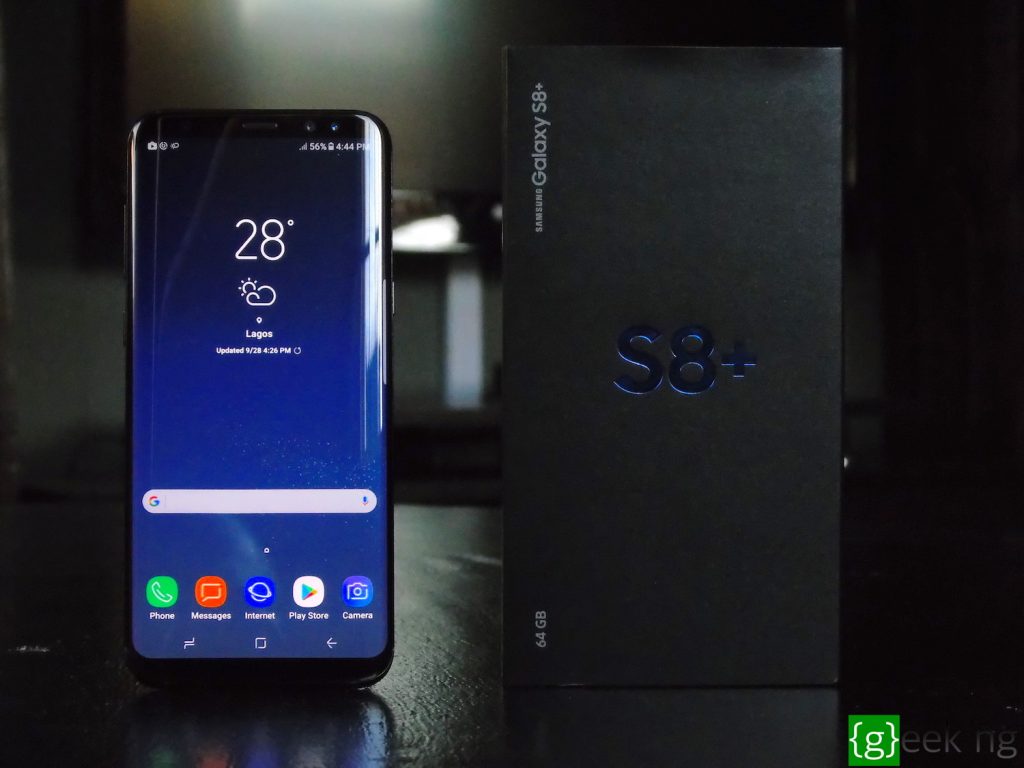 We have the Samsung Galaxy S8+ Duos (with 2 SIM card slots) and this is not actually available in all markets.
What's in The Box?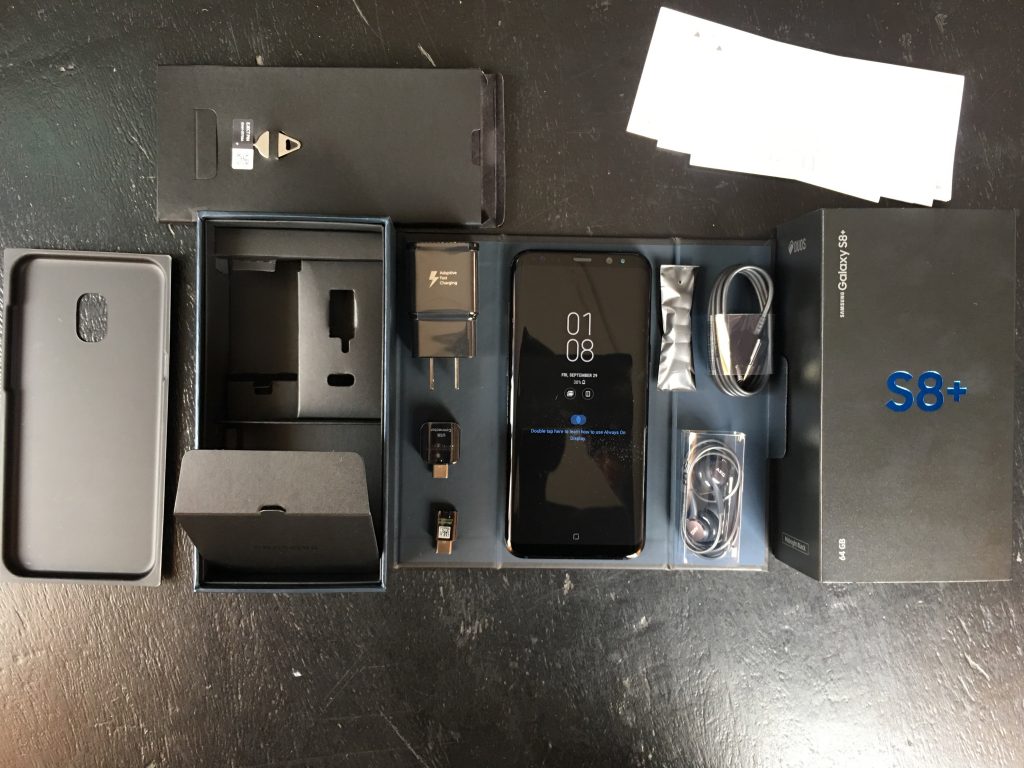 Apart from the device itself, here are other items found in the box:
USB Type-C cable (x1)
Powe adapter (x1)
Micro-USB connector (x1)
USB connector (x1)
A pair of earphones
Extra ear gels
Documentation
Samsung Galaxy S8+ Duos Specifications Overview
Display: 6.2-inch Super AMOLED
Resolution: Quad HD+
RAM: 4GB
Storage: 64GB (expandable to 256GB)
Processor: Exynos 8895
Camera: 12MP front, 8MP rear
Operating System: Android 7.0
Ports: USB Type-C, 3.5mm
Network: 3G/4G/LTE
Features: Iris scanner, fingerprint unlock, face unlock, wireless charging
First Impressions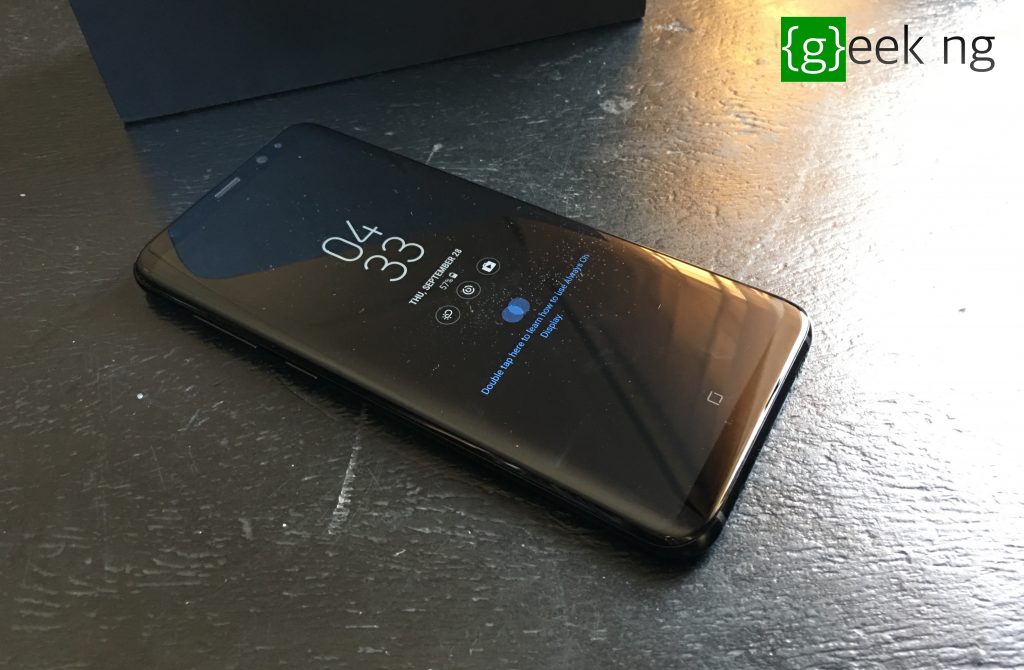 Samsung Galaxy S8+ is one beautifully crafted device. We've got the device in Midnight Black color variant and it sure looks great. It's a 6.2-inch device, but it actually feels a lot slimmer than most 5.5-inch devices due to the lack of bezels.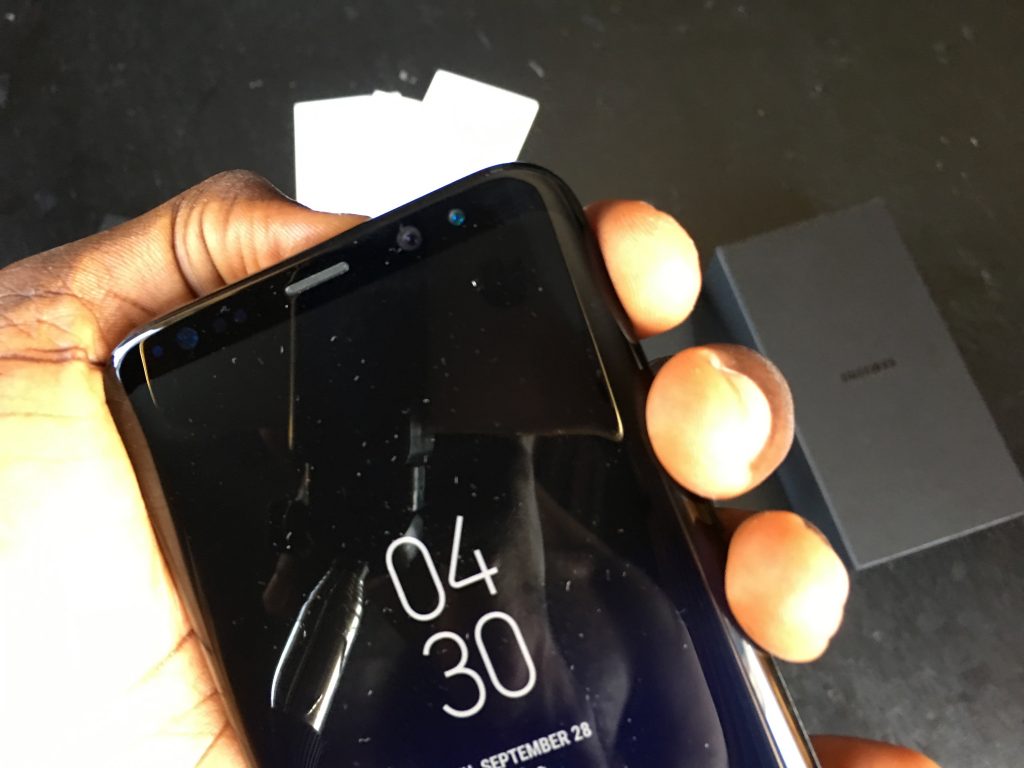 Looking closely at the top of the screen, there's an array of sensors. There you have the 8MP front camera, Iris scanner, proximity sensor and others. The curved screen seen on previous edge devices features on this device. The top and bottom bezels have been reduced to the barest minimum.
The bottom has the USB Type-C port, the speaker grill, and audio port. The top has the SIM tray. This unit lets you use two SIM cards. However, you have to choose between using a second SIM or a microSD card.
On the left is the volume rocker and just below that, a dedicated button for Bixby, Samsung's answer to Apple's Siri. On the right is the power button.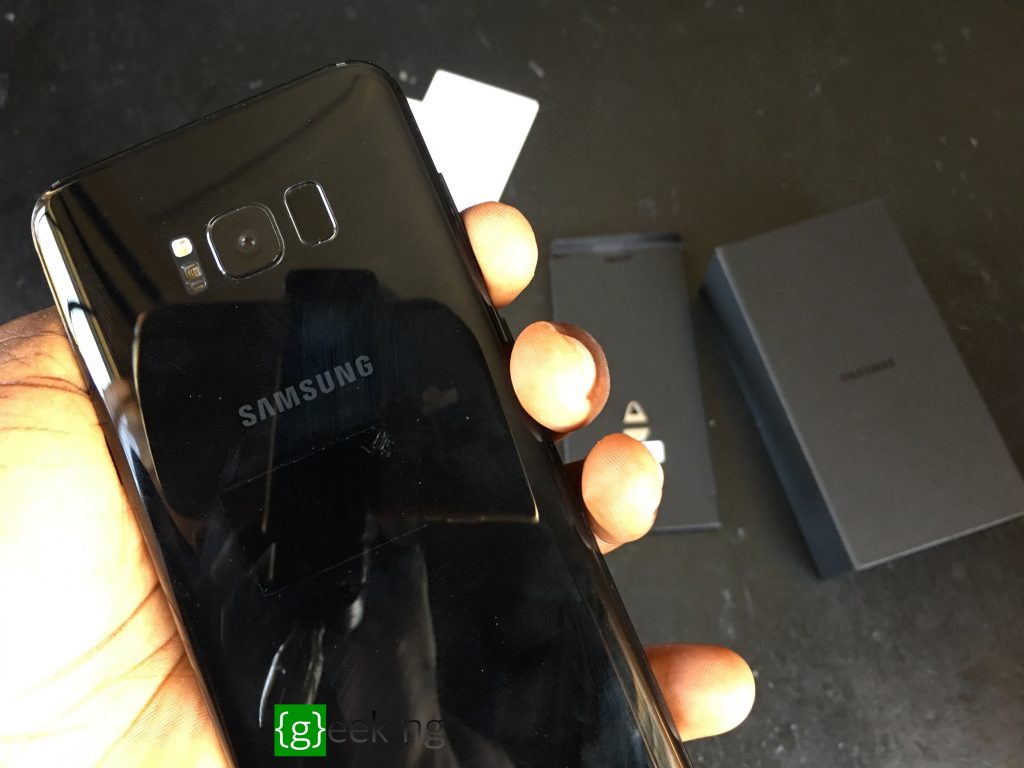 When it comes to design, Samsung sure knows how to wow its market and this is evident in the Galaxy S8+. Flipping the phone over, the glossy back cover looks great as well. It's worth mentioning that this is a fingerprint magnet. I have my fingerprints printed all over the back cover is just a few minutes. Besides, this is a device you just want to put in a protective case.
Besides, this is a device you just want to put in a protective case. The back cover is made of glass and you might shatter it with a drop. On some shattered units I've seen over this past few months, this kills the beauty of this device.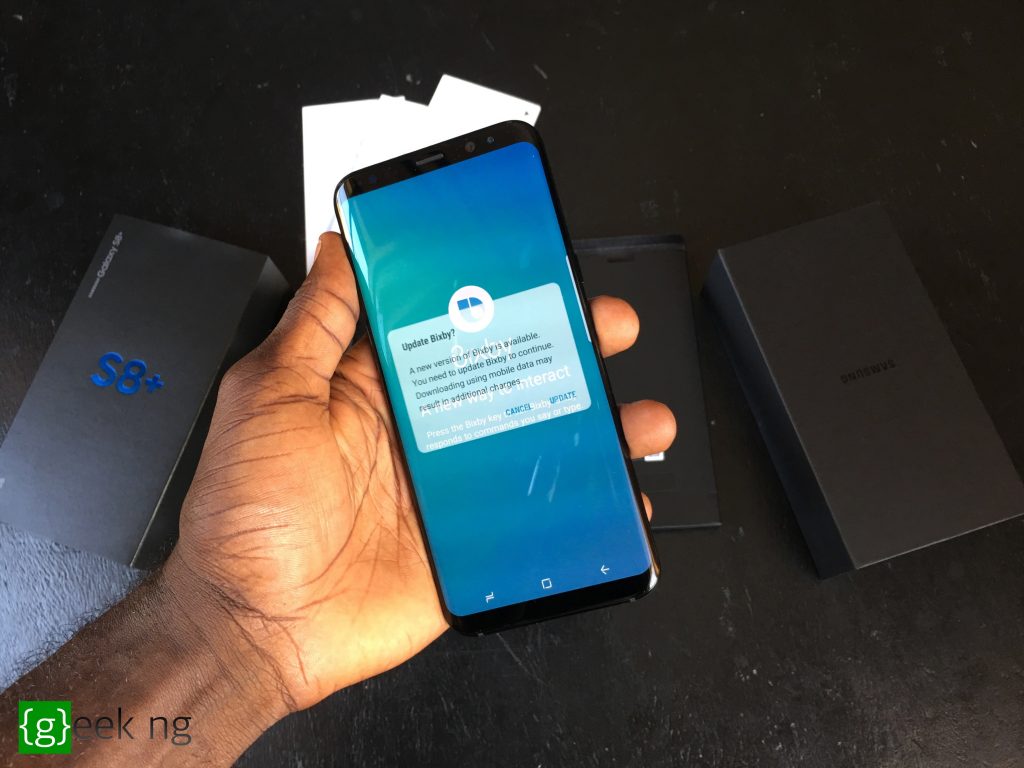 Turn on the device and you can't help but notice the crystal clear screen. Samsung Galaxy S8+ sure has one of the greatest displays on mobile phones.
Overall, Samsung Galaxy S8+ can be dubbed the most beautiful Android device in the market right now, even if it's not actually the most powerful. It's a pretty, beautifully designed piece of work, albeit fragile.
We'll take an in-depth look at the performance, camera, and other aspects when we finally do the full review.
Gallery