Does your surveillance cam allow you to speak to the other side? No doubt most cams do allow listening to the feed on the other side, but you can't think of one that does it both way. Does your cam have night-vision? Does it have infrared LEDs? Does your security cam support 720HD recording? Does your cam allow 24-hour recording over the cloud? If you are thinking whether or not all these technologies can be integrated into a single cam, there is an answer to this it – the SpotCam HD Eva!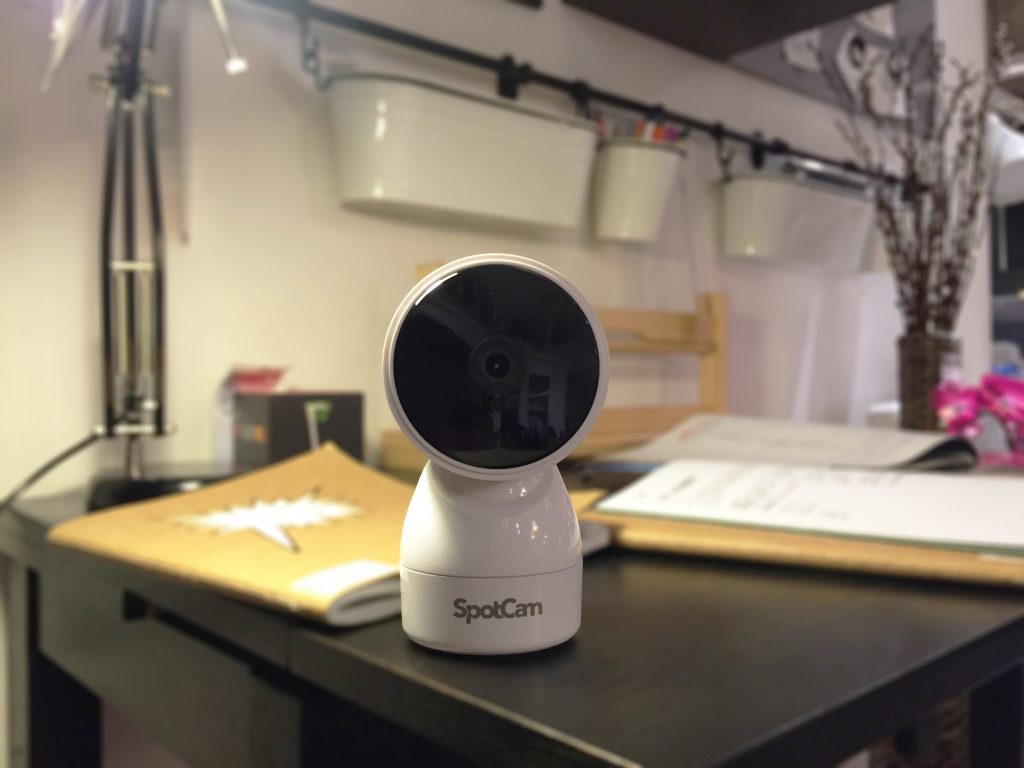 This surveillance camera, designed for both residential and commercial applications, offers even more features beyond the above-mentioned. And it provides you all this at an affordable price.
Features of SpotCam HD Eva
The main features of the SpotCam HD Eva are as following. These are more than enough reasons for you to make it a part of your home or office's safety:
1. High-Definition Video Quality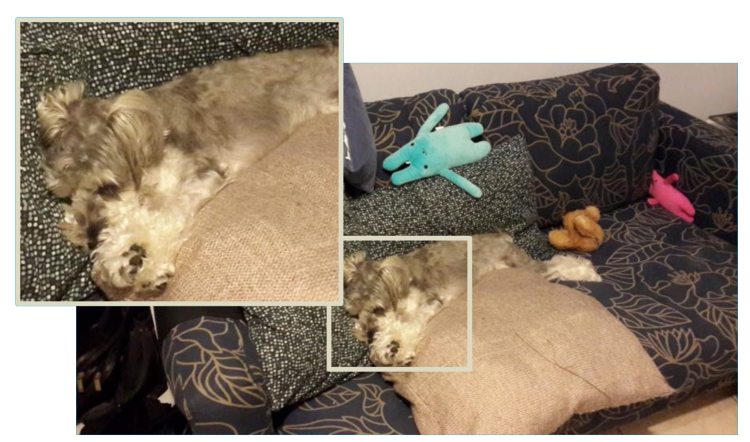 Surveillance cameras are notorious for lacking clarity. Even if you are able to capture someone or something in the picture, the quality is so blurred on zooming-in that it's almost impossible to recognize a face, number or other details. However, that's not a concern with SpotCam HD Eva. It gives you HD 720p videos and at a wider angle than most other cams.
2. Night Vision A typical surveillance cam requires an area to be well-lit in order to monitor. So when there's a power outage or if someone switches off the lights, the camera is rendered useless. With SpotCam HD Eva's automatic infrared LEDs, you don't have to worry about light. Install it in the dark corners around your building and it will continue capturing feeds without the need for light. And the best part is that no one will ever know that there's an eye watching them in that dark.
3. Real-Time Alerts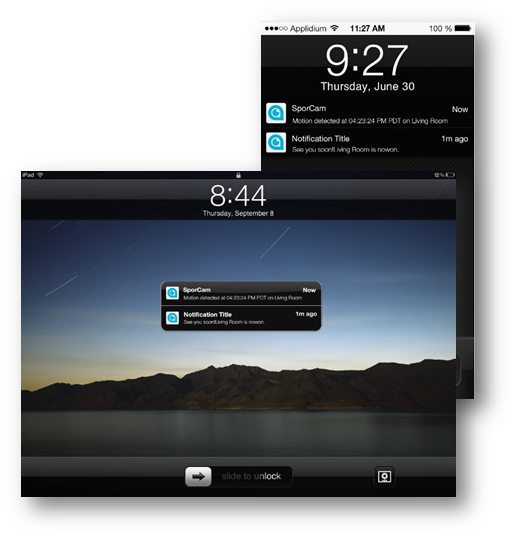 What's a security system that doesn't alert you? You can't keep monitoring the screens 24×7. Can you? This cam can detect audio events and motion and alert you in 2 ways – on the app or in your email inbox.
4. 2-Way Audio
This is a unique feature that's difficult to find in the surveillance cam industry. The SpotCam HD Eva has a built-in speaker and microphone. This means you can both talk and listen across.
5. Wi-Fi Connectivity
Wi-Fi connectivity eliminates the need for all the wiring. You can connect it instantly to the network and start getting live feeds. The only wiring that's needed is the power cord.
There are many more reasons why the SpotCam HD Eva is different and far better than other cameras available out there. It is easy to setup. You will not need the help of a technician. Nor will you need to have advanced technical knowledge. It takes just a minute or two to set it up and start the feeds. You can also schedule the SpotCam according to your weekly schedule. You can view the feeds on your computer or mobile. As long as you have internet connection, you can view it on any device.
The Cloud Advantage
So how does the cloud come into the picture? As already mentioned, SpotCam HD Eva can do continuous recording. Most homeowners don't need their recording to last for more than a few days or weeks. If there are no incidents why keep the records? But many businesses and will require recordings, not only to maintain the records for the sake of it but for compliance purposes too. This is why the cloud-aspect of this cam proves so beneficial. You don't have to maintain a space-consuming, expensive server to store all the videos. Simply store it on the cloud!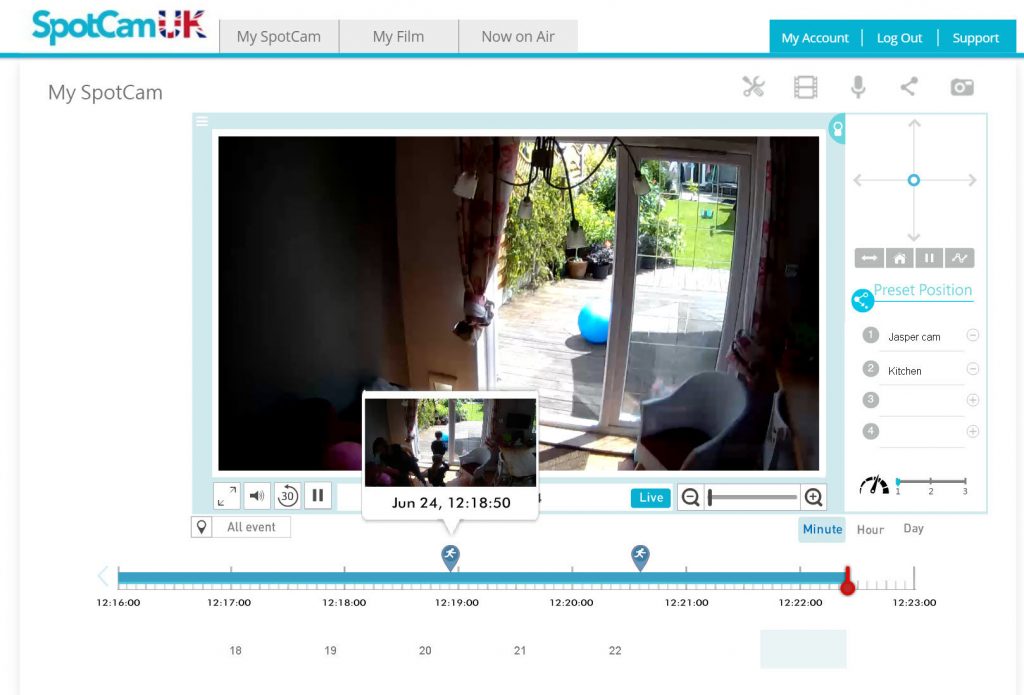 You can easily access your recordings from the cloud server and view anytime. It has an anytime, anywhere policy, as long as you have internet connectivity.
You can also create your time-lapse video from the recordings. The best thing is that you don't have to pay anything extra for this additional feature. Watch real-time video, avail audio/motion detection, get alerts, and share live video on social networks without paying anything extra. The cloud server can be accessed through the URL MySpotCam.com and all data transmission is protected with the help of banking-level SSL and encryption technology. You could also store clips on the server free forever.
Social Network Aspect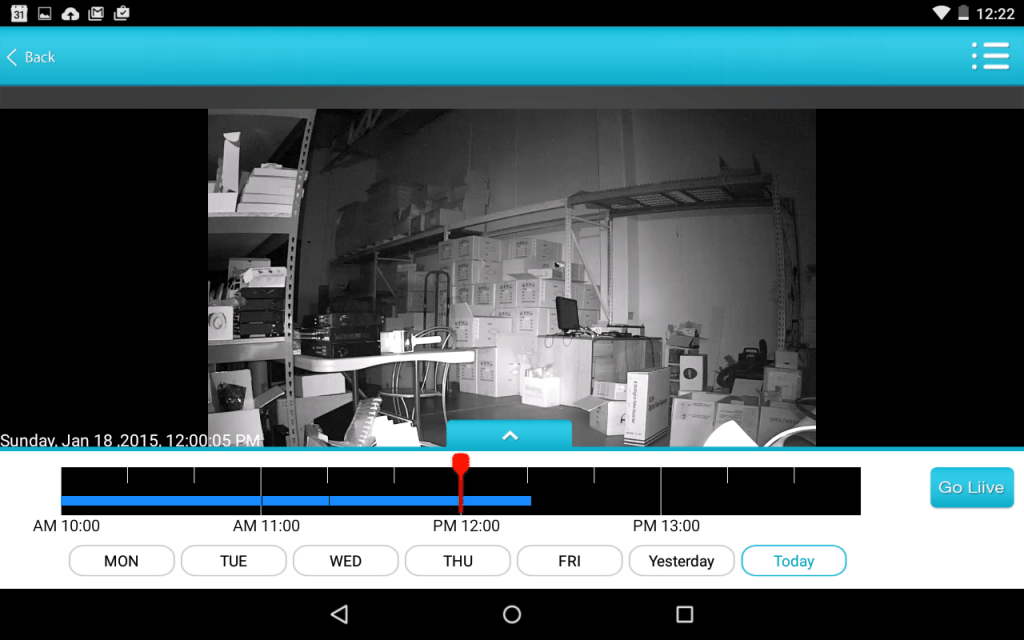 If you think that you should share a video streaming with your friends or the public, SpotCam HD Eva has a unique feature that allows social sharing. There are happy times that you want to share with friends. You can do so from within the SpotCam app or MySpotCam.com.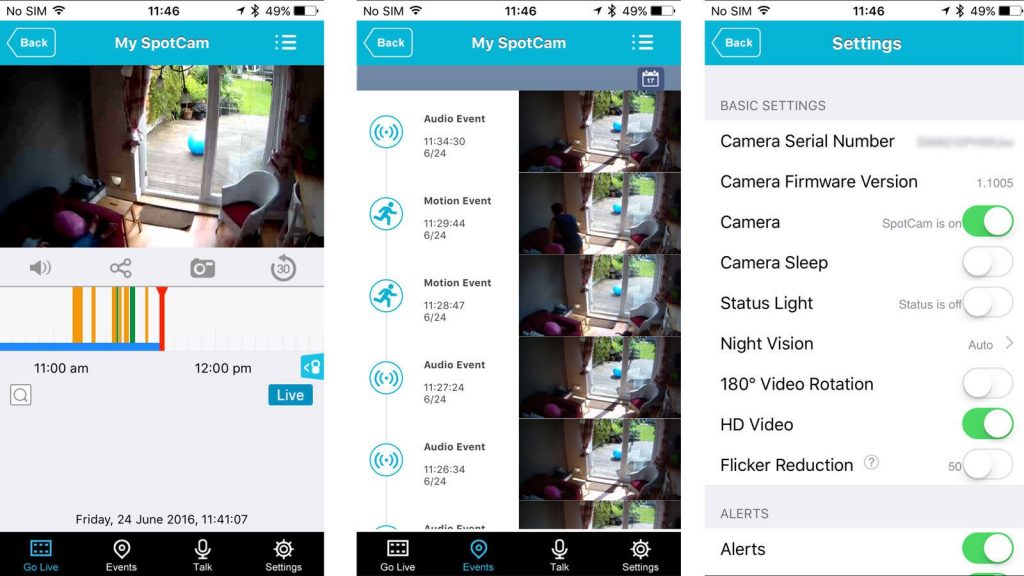 Whether it's your kid walking for the first time or your pet doing some unusual stunt, you can share the live stream on your social network.
There's so much more to this surveillance cam that you cannot afford to ignore it!