Content may be king, but there are thousands of great content on the internet languishing on the last pages of Google search results. Whether you're a blogger or someone who owns a different kind of website, ranking on SERP is still considered important. There are several SEO tools and services available on the internet, and it may be hard sometimes trying to determine which one to go for.
Pro Rank Tracker isn't a new SEO tool, as a matter of fact, I know analysts who have been using this website tracking software since it has been in existence in 2011. If you're looking for a detailed comparison between Pro Rank Tracker vs AccuRank, there's one on Tobias Hyldeborg's blog. Pro Rank Tracker is a cloud-based SEO keyword tracking tool that easily lets you monitor how your keywords are performing on search engines. Apart from tracking keywords, this tool lets you monitor specific URLs on your website.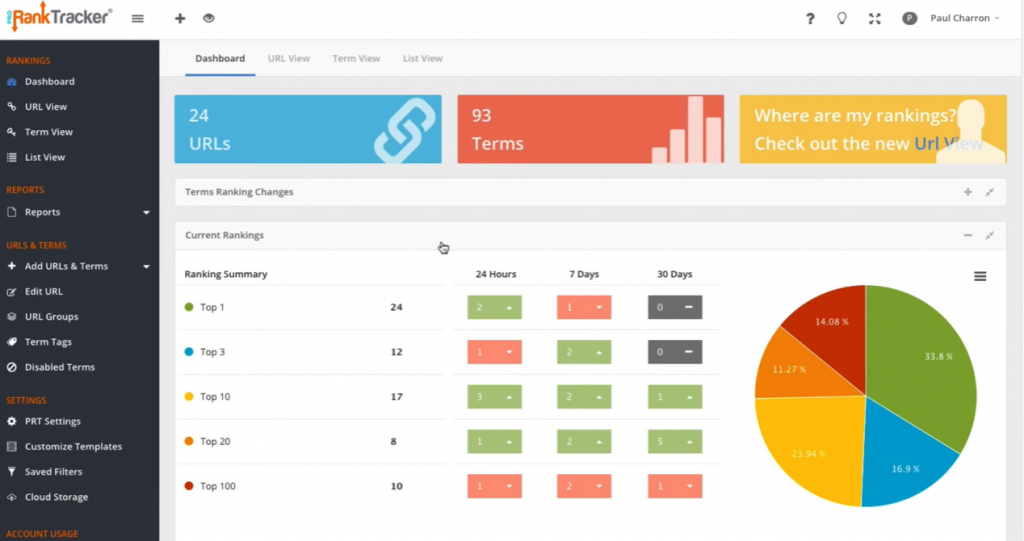 Instead of searching Google for your top ranking keywords all the time, Pro Rank Tracker does this for you, giving you clues on what to improve on even when you're not aware.
Superb keyword tracking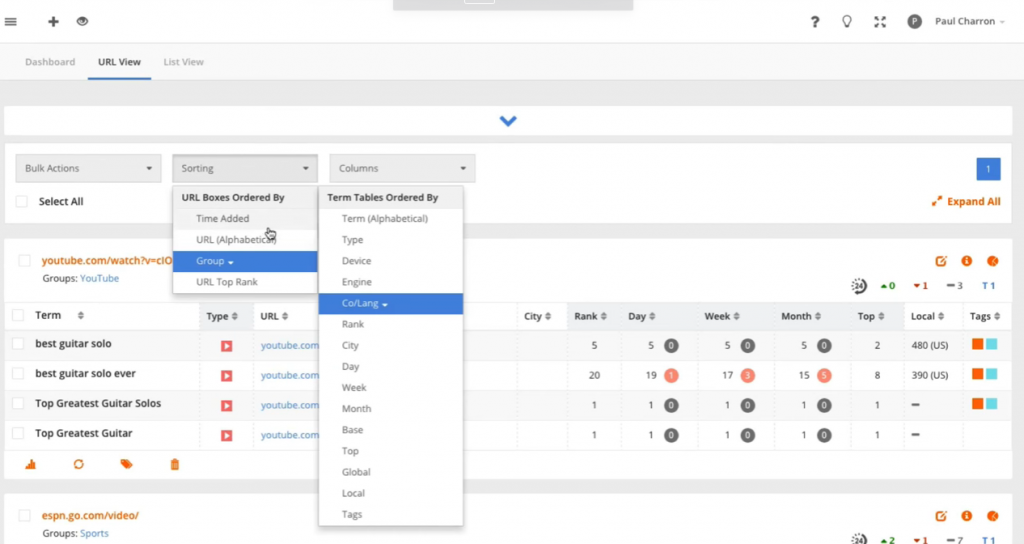 You may be ranking for certain keywords without even knowing it. This SEO ranking tool finds them out, analyses them and lets you know what position on Google they appear. Taking advantage of this vital information and working on such keywords should increase your search engine traffic in the long run.
Advanced reporting
Pro Rank Tracker offers advanced reporting that gives you detailed insights into your ranking. Again, there are different reports to choose from. Apart from this, you can as well generate scheduled reporting which is sent to your email based on your settings. SEO agencies can also take advantage of the white-label report feature to show clients.
Ease of use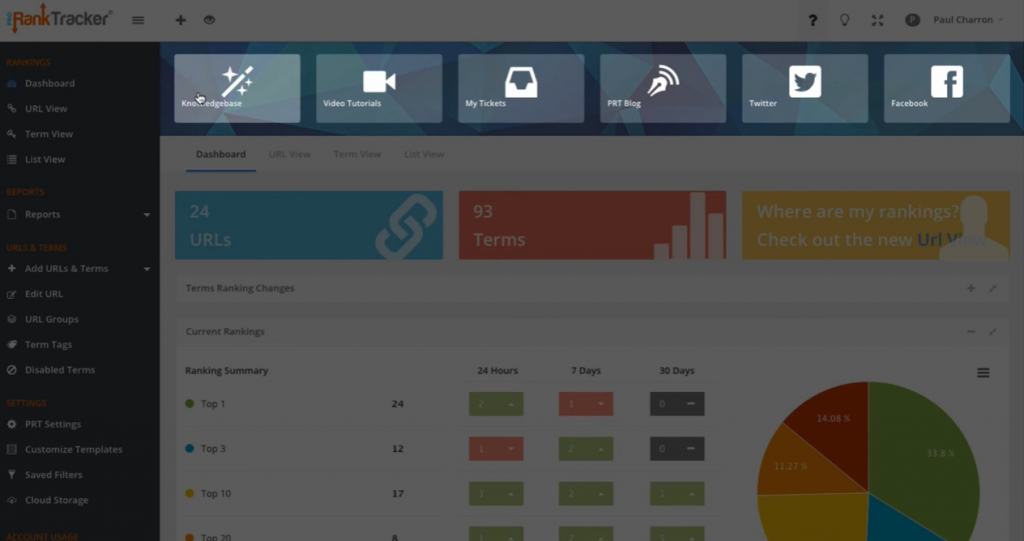 Anyone should be able to use Pro Rank Tracker. Even if you are new totally new to tools like this, getting the hang of it should be easy. But if you find it difficult to figure things out, there's a well-documented knowledge base you can refer to. Besides, there are also several video tutorials that make you fully understand how to use the tool.
Easy access anywhere
Pro Rank Tracker is available as a WordPress Plugin. Instead of visiting your PRT dashboard every now and then, the WP plugin displays what you need to know right there on your WP dashboard. There's also a cPanel addon you can install if you have a VPS.
Mobile access
With Pro Rank Tracker, there are Android and iOS apps to monitor your rankings on the go. If you're an SEO agency that wants to give your clients access to their ranking reports, you can easily give them a mobile app branded with your very own logo.
What you probably won't like about Pro Rank Tracker
As good as this tool looks, it's hard to fault the service provided. Just as the name suggests, it's basically to track your search engine ranking. While some similar services also offer link-building services, this tool does just one thing, tracking your rank and discovering keywords. But, it does it pretty well.
As for the service offered, Pro Rank Tracker has been praised online for being efficient.
Pricing
Before dipping your hand into your pocket to pay, Pro Rank Tracker gives your a free trial that lets your work with two URLs. There are several limitations with this package though; for instance, the number of keywords you're allowed to track is very limited.
The cheapest plan costs $19.99 and you can track 300 keywords with this; there are also several tiers. The most expensive is the Enterprise plan that goes for $189.99. The plans are flexible, you can upgrade or downgrade anytime.