Update: This method no longer works. A PC is require to jailbreak now. Use this tutorial on how to use the Chinese version of Pangu instead.
It's been months since Pangu released a jailbreak for iOS 9 – iOS 9.0.2. Ever since, a lot of users have waited patiently for iOS 9.2.x to 9.3.x jailbreak which came through just yesterday. Pangu jailbreak comes with a few issues right now, but a much better way to jailbreak your device without a PC has surfaced.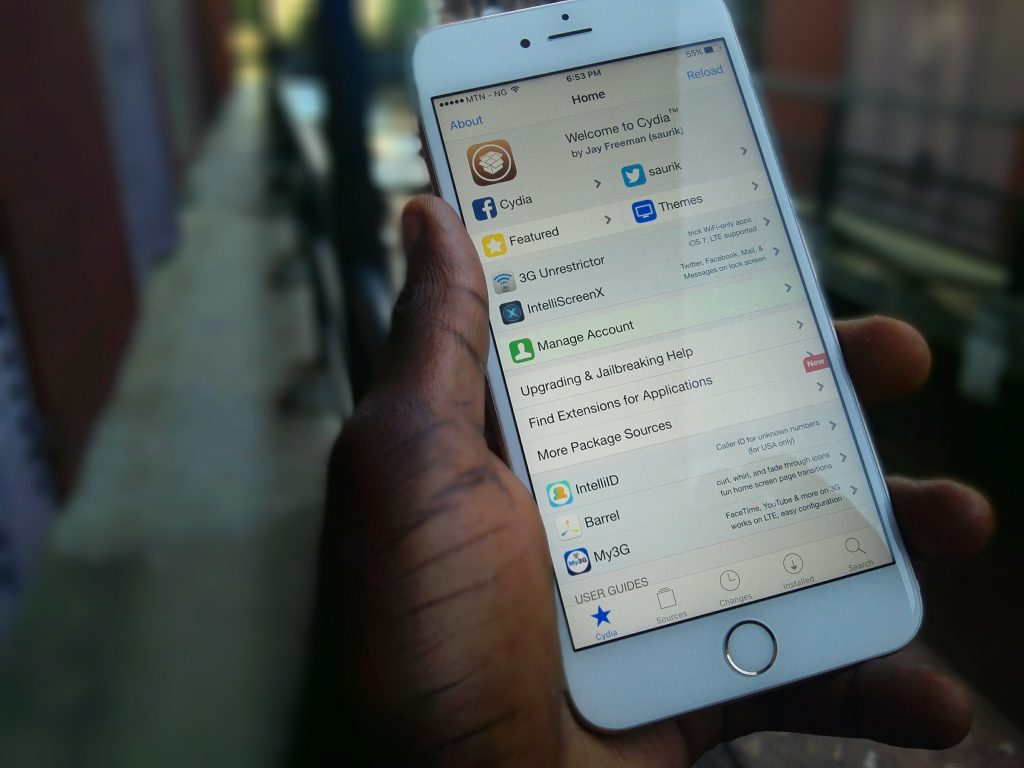 Just last month, we reported that a jailbreak may become available soon when Luca Todesco (@qwertyoruiopz) publicly released an exploit he was working on.
Ahmed ALNeaimy and iMokhles are the developers behind the browser-based jailbreak, and the work is based on Pangu jailbreak.
Unlike recent jailbreaks, this is semi-tethered as you lose your jailbreak after each reboot. However, you don't need a PC to re-jailbreak, running the app on your device should restore it in a matter of minutes.
The jailbreak only works for 64-bit devices. The jailbreak should support these devices:
iPhone 6s Plus, iPhone 6s, iPhone 6 Plus, iPhone 6, iPhone 5s, iPhone SE
iPad Air 2, iPad Air, iPad mini 4, iPad mini 3, iPad mini 2, iPad Pro
iPod Touch 6G (It doesn't seem to work on this)
And you should proceed only if your device is on any of these iOS versions:
iOS 9.2, iOS 9.2.1
iOS 9.3, iOS 9.3.1, iOS 9.3.2 & iOS 9.3.3
Precaution
Backing up your device through iTunes is recommended. Things may go wrong and the need to restore your device may arise.
Steps to jailbreak iOS 9.2 to 9.3.3 using Pangu
1. Visit this website: imokhles.com/pangujb/, then tap the install link. Continue by hitting the install button when the prompt shows: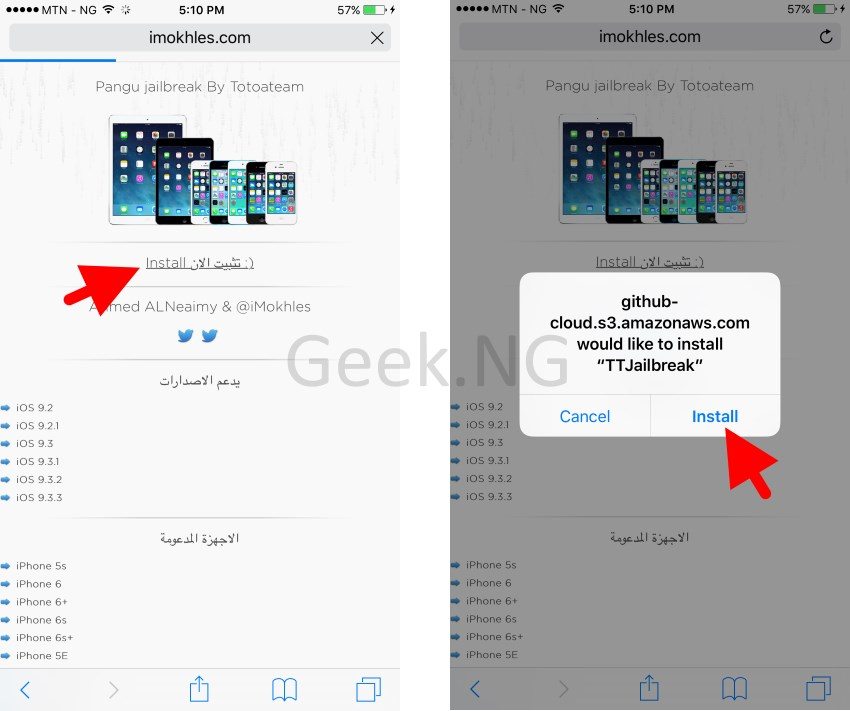 2. Check your Springboard, you should already have PP app installed. Tapping the icon should tell you that the developer is untrusted: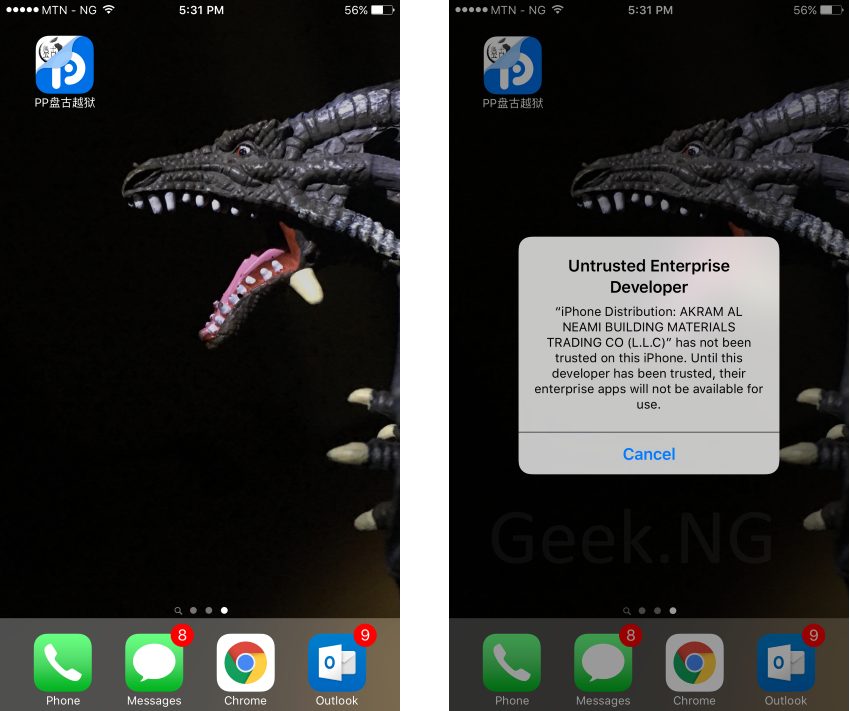 3. Head to Settings > General > Device Management. Tap on the newly created profile and "trust" the profile.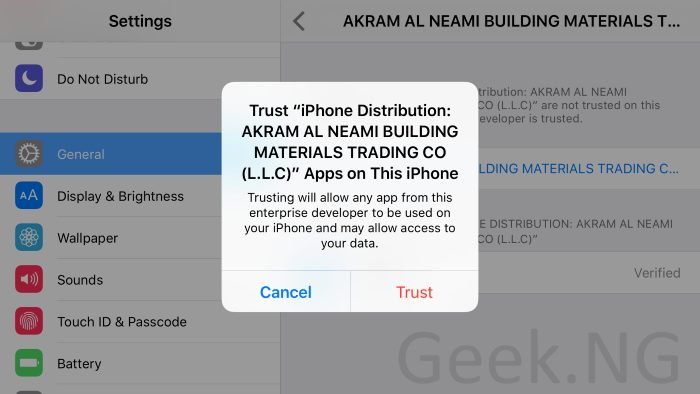 4. Now go back and launch the app. Allow Notifications and hit the round button to start the process.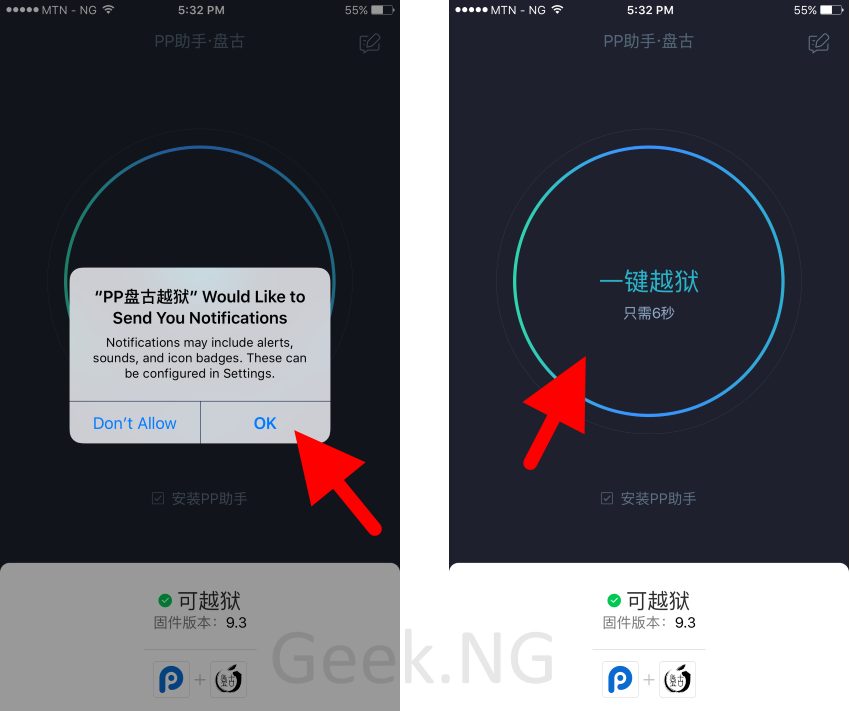 5. Press the power button to lock the device. When a notification from the app is shown on the screen, unlock.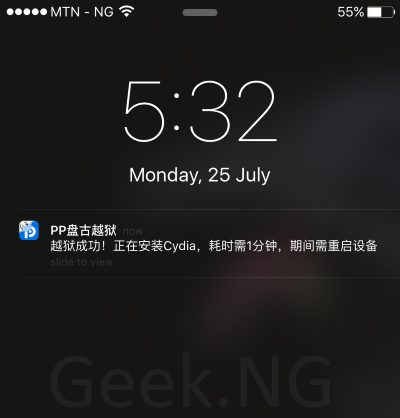 6. By now, you should have Cydia installed.
Note: Each time you reboot, you need to repeat step 4. This was tested on iPhone 6s Plus, iPod Touch 6G and iPad Air. It worked fine on iPhone 6s Plus and iPad Air. The iPod Touch only went into a reboot with no Cydia installed.
Possible issue
Location service may stop working after this jailbreak. If you are facing this problem, you may go to Settings > General > Reset > Reset all settings. If this doesn't seem to work, installing LibLocation from Cydia should fix it.
Again, you need to repeat step 4 when you reboot or Cydia won't open.