Earlier this week, the internet responded hilariously when cases of bent iPhones were reported. It was said that these phones bent as a result of users putting them in their back pockets and actually sitting on them. However, Apple released a statement yesterday saying the phones would never bend with normal use and so far, only 9 cases of bent iPhone 6 were recorded out of millions of devices sold already.
According to Apple's head of engineering Dan Riccio:
"As we add more and more features, we have to find out a way to break them before customers do. The bottom line is that if you use enough force to bend an iPhone, or any phone, it's going to deform."
One might say this was blown way out of proportion but other phone manufacturers including Samsung and LG responded, trolling Apple. Here are some of the funniest memes so far.
1. Samsung responded with this:
Curved. Not bent. #GALAXYNoteEdge pic.twitter.com/OTPIYlI07f

— Samsung Mobile (@SamsungMobile) September 25, 2014
2 And this from From Samsung Mobile UK account advertising Samsung Galaxy Alpha:
GALAXY Alpha + Skinny Jeans = No Problem pic.twitter.com/2MfvoBn7ge

— Samsung Mobile UK (@SamsungMobileUK) September 25, 2014
3. And then this though it's unsure if it's officially from Samsung as claimed by that Twitter handle:
Great piece of reactive advertising from @samsung following the #iPhone6 #BendGate "Bend to those who are worthy" pic.twitter.com/z5a610vtg2

— Wyatt International (@WyattIntl) September 25, 2014
4. Surprisingly, Nokia (Nokia Deutschland) too punched Apple:
Nicht mal auf Biegen und Brechen. #unBENDable #bendgate http://t.co/XvwsR2iFdC

— Nokia Deutschland (@NokiaHomebase) September 25, 2014
5. LG reminds us that LG Flex curves by design, it doesn't bend accidentally:
Our phone doesn't bend, it flexes…on purpose. #bendgate pic.twitter.com/d1DudxDQgf

— LG USA Mobile (@LGUSAMobile) September 24, 2014
6. Even Heinkein compares iPhone 6 Plus to it's bottle cork:
Dear Apple… #BendGate pic.twitter.com/XJ8zVEUog9

— Heineken NL (@Heineken_NL) September 25, 2014
7. HTC had something to say too:
Designed to withstand the most demanding environments. Like your pockets. #HTCOneM8

— HTC USA (@HTCUSA) September 24, 2014
And the rest of the World Wide Web
8. If Apple built a truck and you parked it the wrong way, you should expect the #Bendgate effect: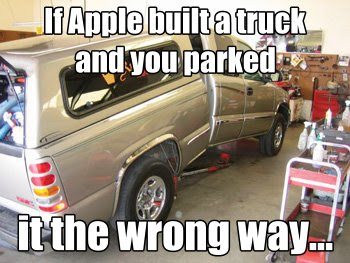 9. A week after using iPhone 6 Plus: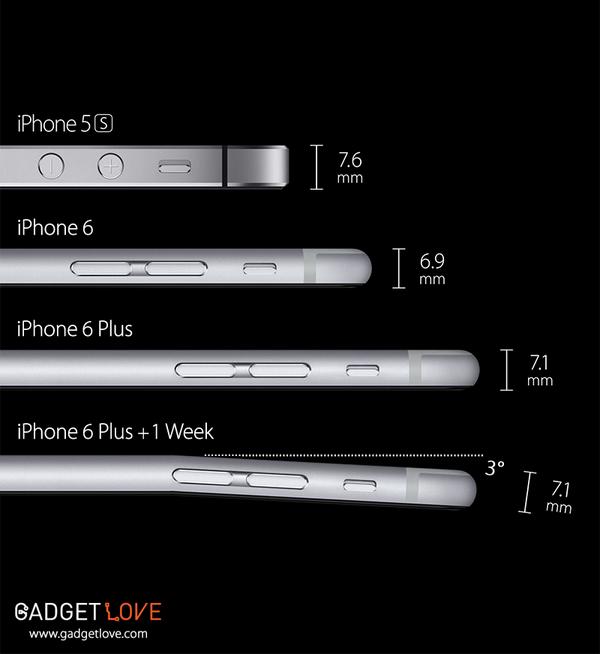 10. Apple's latest employee for Bending Operations: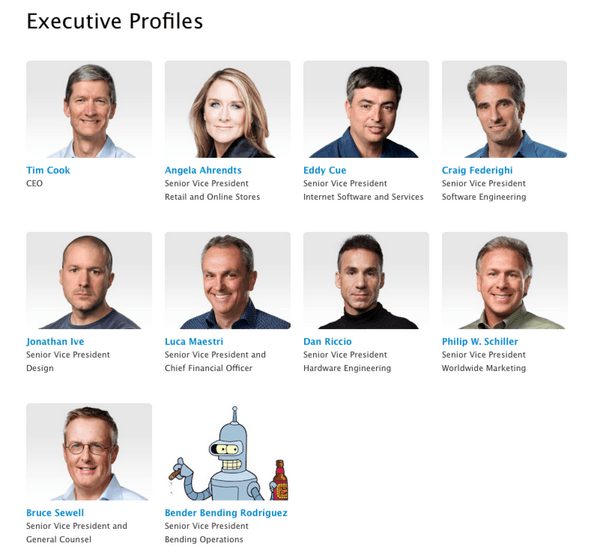 11. Apple's modified website to support the new iPhone 6 Plus bending feature: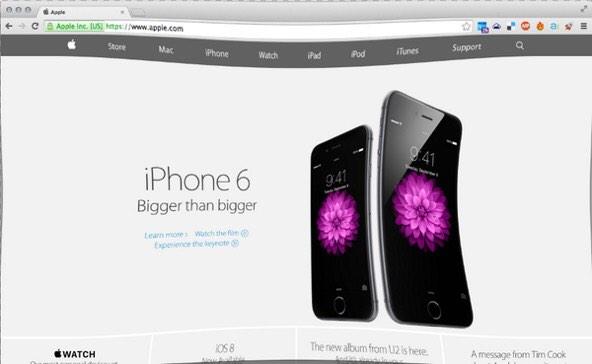 12. And yes, you can bend it like Beckham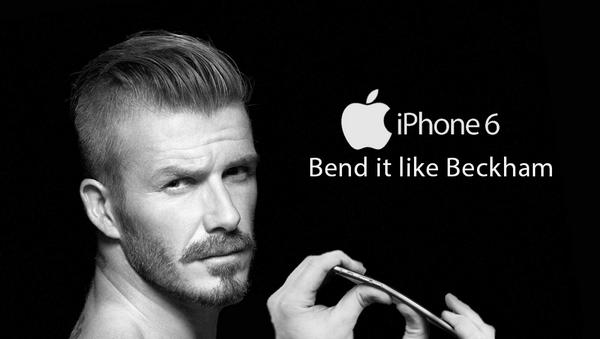 13. Tim Cook announcing the bending feature at iPhone 6 Plus launch event at Cupertino: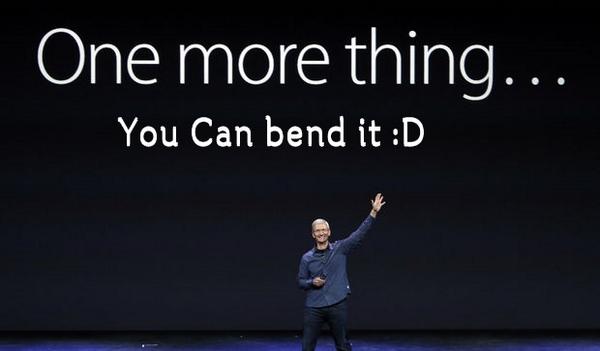 14. You can bend an iPhone, it's a different story for a Nokia device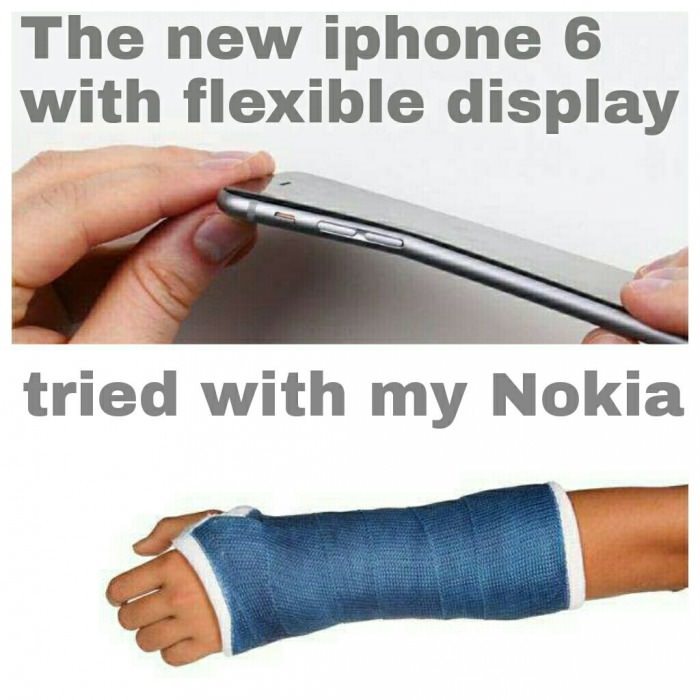 15. Introducing Bend, a feature that creates great viewing angles on your iPhone 6 Plus: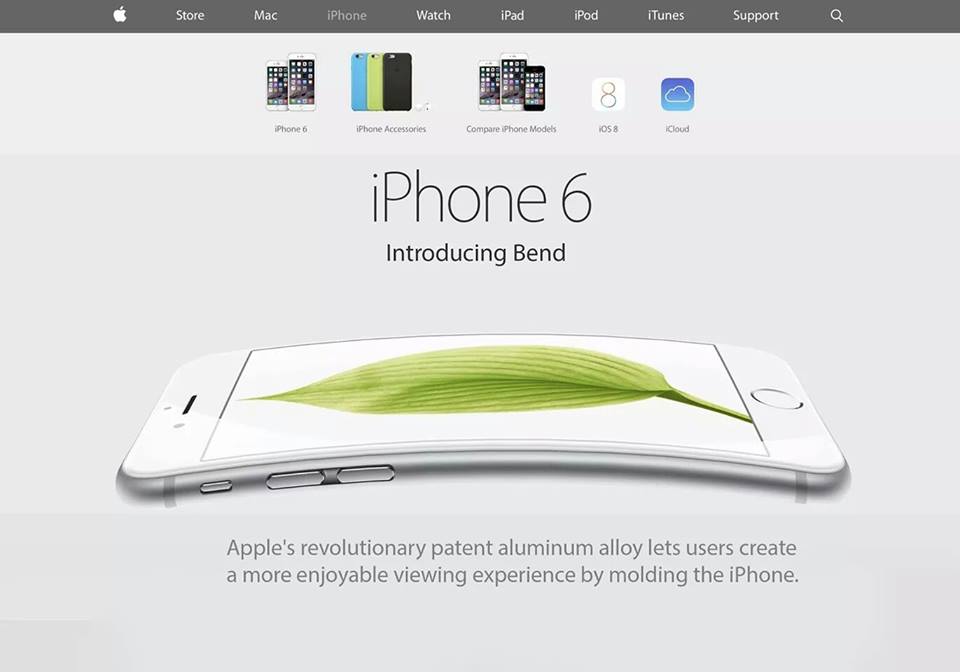 16. Bent iPhone 6 Plus? This repair kit fixes it real good: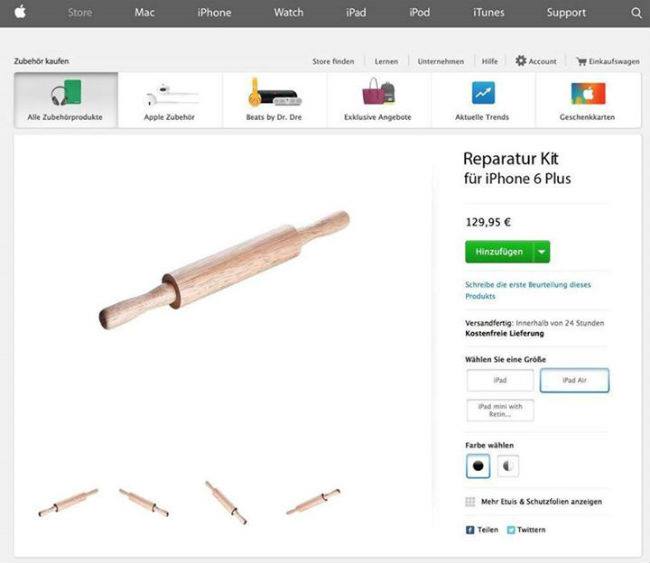 17. iPhone 6 Plus + Bend = A bent phone, Nokia 3310 + Bend = A broken arm: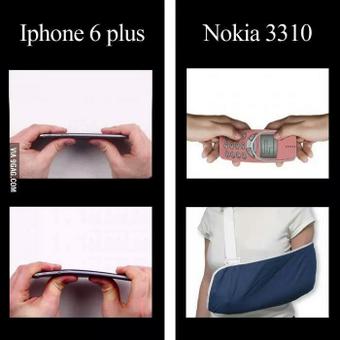 18. iSandwich: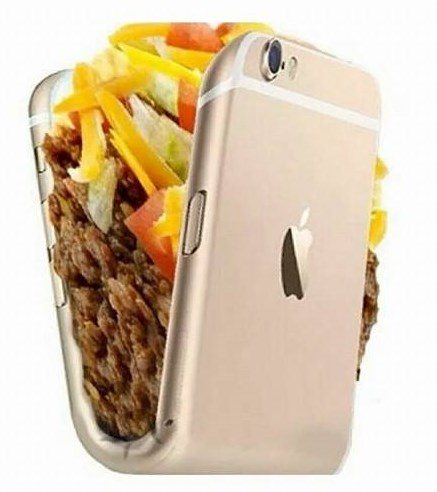 19. Apparently, it's more than just a smartphone: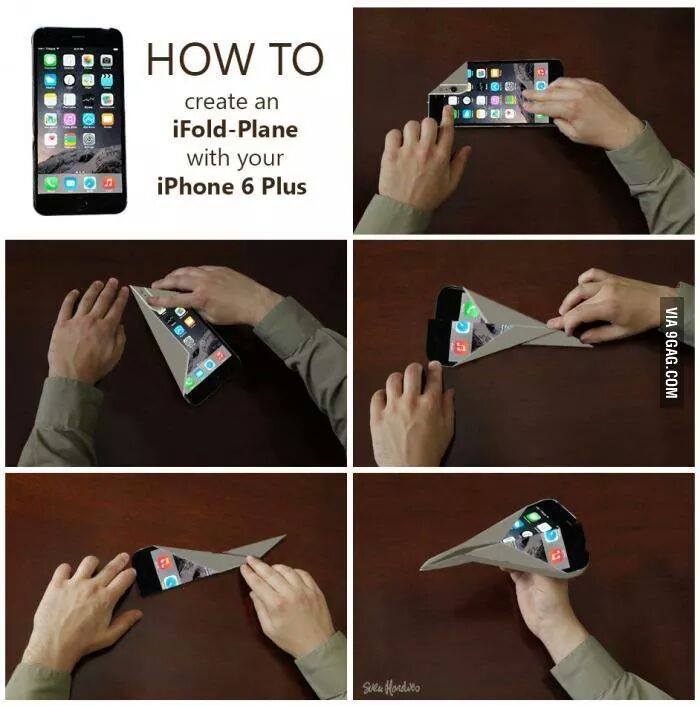 20. iPhone 6 Dali Edition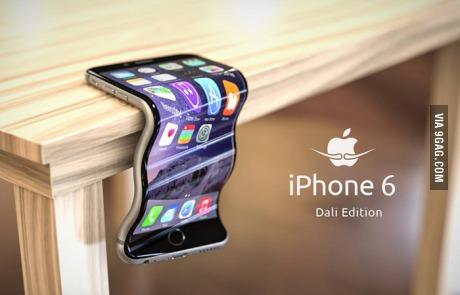 21. And this new advert for iPhone 6 Plus: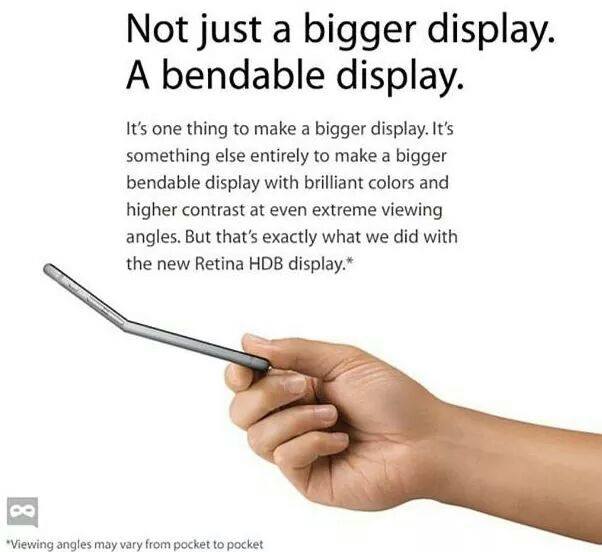 If you've got an iPhone 6, you can take this measures:
22. Get an iFanny Pack directly from Apple: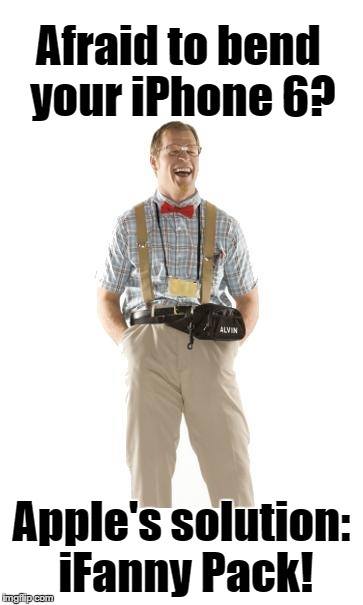 23. Or try using this: