If your iPhone shows "iPhone Unavailable", do not panic. You can easily get out of this miserable situation if you know the right method and the right tool to use. You can unlock your device on your own, and it is pretty easy.
In this article, we will explain how to fix an unavailable iPhone. We will explain the methods and their step-by-step process. Beginners can also follow these simple steps and unlock their iPhones.
If your iPhone says "iPhone Unavailable", it means that you cannot use the device. It could be temporarily unavailable for a few minutes. When you enter the wrong passcode, the device is made unavailable for a certain time, depending on the number of wrong attempts. After ten wrong attempts in a row, the device is disabled.
Way 1. Directly Reset with Erase iPhone option on the Screen
If your iPhone is running on iOS 15.2 or later, you can directly erase your iPhone using an option available on the screen. There is no need for a third-party tool or any other method.
For this method, you should remember the Apple ID and password. Moreover, the device should be connected to the Wi-Fi network.
Steps to Direct Reset iPhone with Erase iPhone Option
Step 1: The Erase iPhone option appears after you enter the wrong passcode twice and wait for 15 minutes after each attempt. You will see the option at the bottom right corner. If you don't see the option, insert a SIM card, and the option will show up.
Step 2: Tap on the option. Enter the Apple ID password. The iOS will start erasing your device. You need to wait for a few minutes, and after that, your device will be like a new device that you can set up.
Tenroshare 4uKey iPhone Unlocker is a Windows and macOS tool that can unlock your device in all scenarios. There is no need for Apple ID, password, or passcode, and your device will be unlocked within a few clicks. Whether your iPhone is unavailable, permanently disabled, or you don't remember the passcode, 4uKey can unlock it. You only need to follow a few simple steps to get rid of the passcode or lock screen.
4uKey is made for beginners; therefore, anyone can unlock iPhone by following a few simple steps.
There is no need for the passcode, password, Apple ID, pre-requisite knowledge, or expertise.
The software is compatible with all iOS versions, including the latest iOS 15.4. It supports all iPhone models.
The iOS version is automatically updated to the latest after unlocking the device.
4uKey works in various scenarios, including disabled Apple ID, forgotten passcode, screen time passcode, and MDM lock.
Step 1: Download and install Tenorshare 4uKey on your computer. Launch it, on the main screen, you will see a few options. Click on the Start button to remove the passcode from your unavailable phone.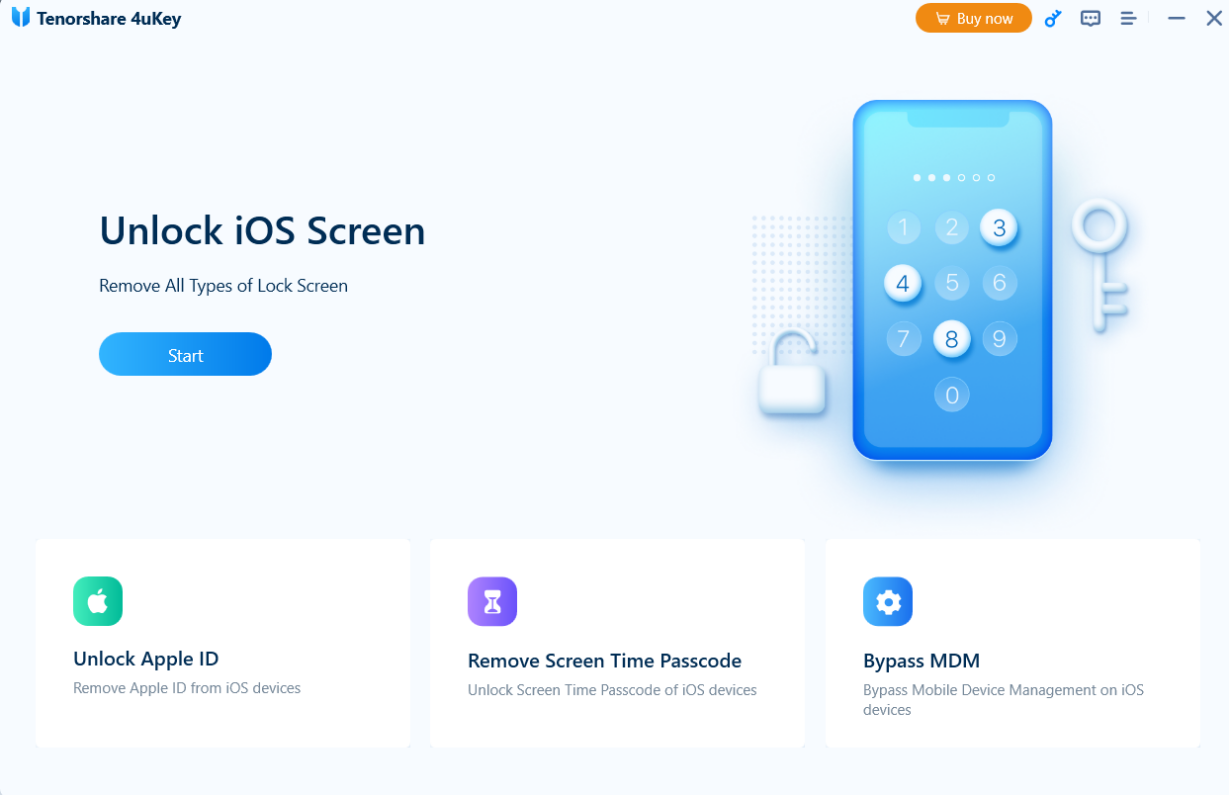 Step 2: Connect your device to the computer and click on Next.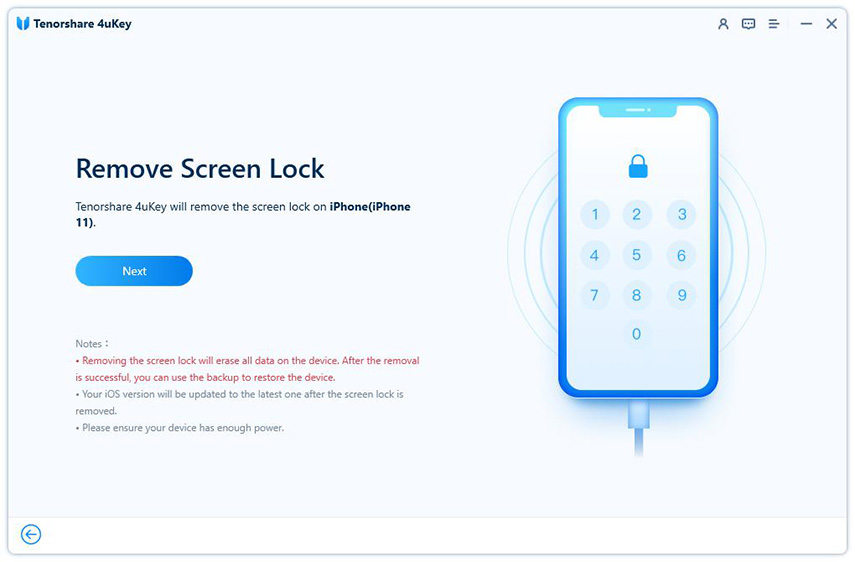 Step 3: The process requires firmware. You will see the download option. Select a location and click on Download.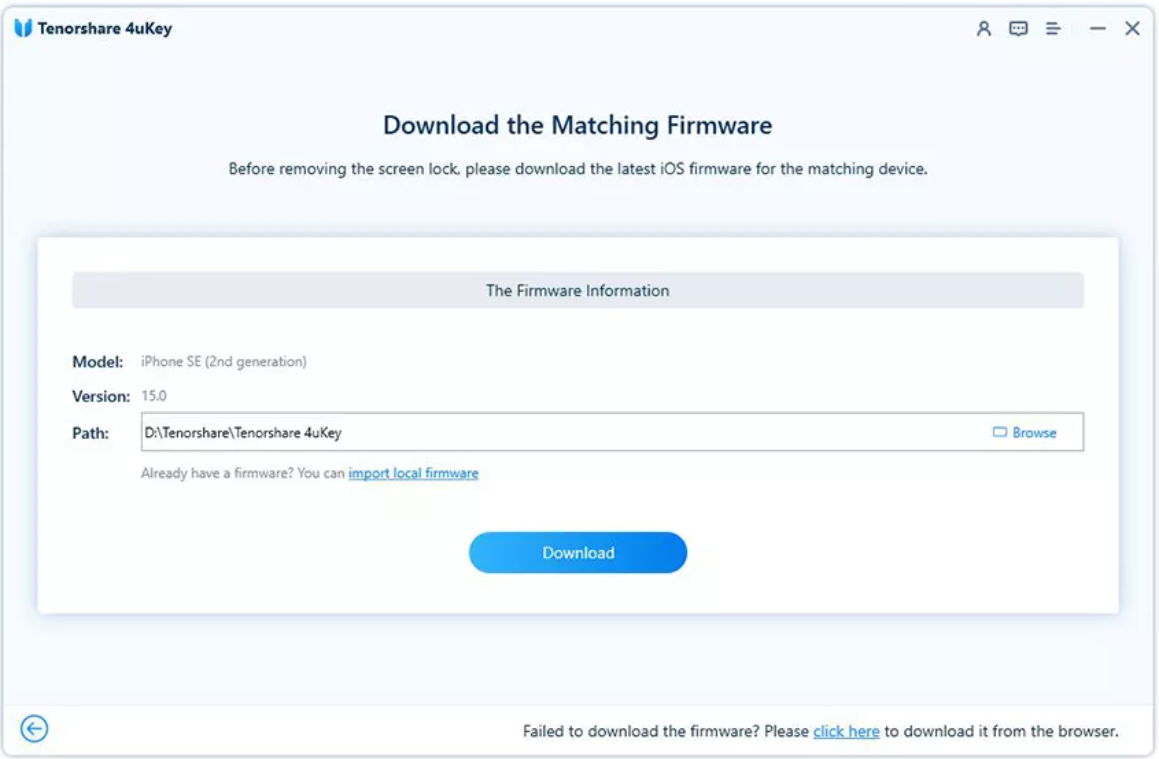 Step 4: The software is ready to unlock the phone. Click on Start to Remove. It will start the process, and your device will be unlocked after a few minutes. Click on Done.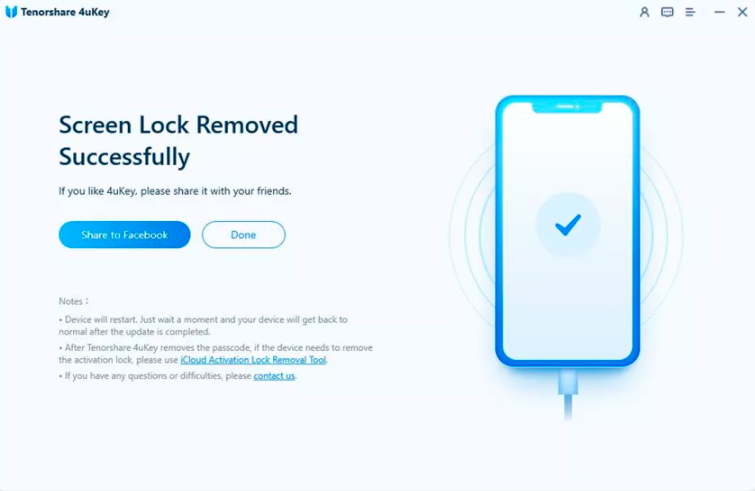 You can use iTunes to reset iPhones to factory settings and erase everything on the device. It can unlock your unavailable iPhone. The method does not work in all cases. It might not be successful in removing the passcode. But you can try it to see whether it works or not.
Steps to Unlock iPhone Using iTunes
Step 1: You can either use Mac or PC. On your PC, you need to have iTunes. Make sure the iTunes is up to date.
Step 2: It is necessary to put the device in recovery mode. For that, turn off the device first. For iPhone 8 and later, you need to press and hold the side button. On iPhone 7, you need to press and hold the volume down button. In earlier models, you need to press and hold the home button. After holding the button, connect the iPhone to the computer immediately. Do not let the button go until you see the recovery screen.
Step 3: Open iTunes and go to your iPhone. You will see the Restore option. Click on it and wait for the process to finish.
Way 4. Erase iPhone via Find My iPhone
Find My iPhone is one of the easiest ways to erase an iPhone or iPad. You can do it using any iPhone or your computer because it can be done remotely.
For this method, the Find My iPhone feature should be enabled on your device. Moreover, you should also remember the Apple ID and password to open iCloud.
Step to Unlock Your iPhone Using Find My iPhone
Step 1: Go to icloud.com and enter the Apple ID and password. Make sure to use the same Apple ID to which the device is connected.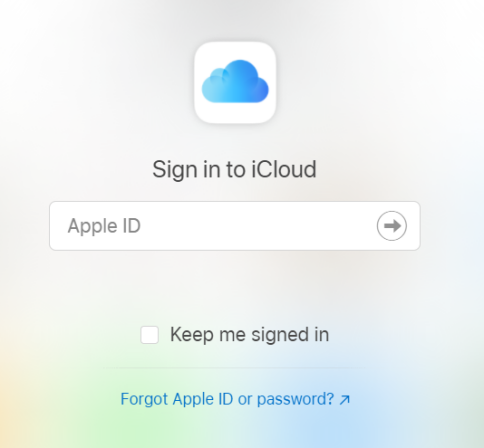 Step 2: On iCloud, you will see various web applications. Click on Find iPhone.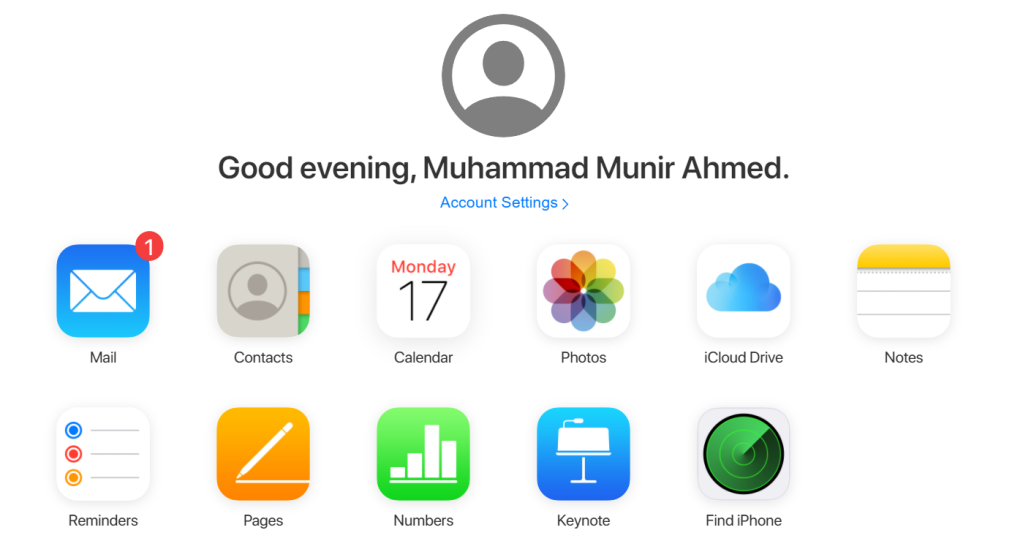 Step 3: Find My iPhone will open. On the top, click on All Devices. You will see the devices connected to the Apple ID. Click on the iPhone.
Step 4: Now, you will have three options. You need to click on Erase iPhone. You might need to confirm by entering the credentials again and through your iCloud account. Then, you need to wait for a few minutes.
Part 3: How to Avoid Disabling Your iPhone?
Here are a few tips to avoid disabling your iPhone.
After changing the passcode, note it down in a diary. You can also save it in a document.
It is better to use the passcodes that you can remember, such as birthdate and anniversary date.
Do not enter the wrong passcode deliberately.
Do not hand over kids and let them enter the wrong passcode.
Use Touch ID or Face ID.
Final Words
It is quite easy to deal with an unavailable iPhone. You can unlock the device through various methods. We have listed four methods in this article, and you can try them one by one. The most favorable option is Tenorshare 4uKey because it is an iPhone unlocker that can unlock your device in any case. We have shared the simple steps on how to undisable an iPhone using 4uKey. Follow the simple steps and get out of the situation.