Ever since I started using iOS, I've never liked Safari. Maybe it's just me, but I think the browser is sort of slow compared to others I've use on my device. If you're still stuck with Safari browser, then you need to read this post. There are several alternatives to Safari in Apps Store, some paid, others free. Only free ones will be listed in this post however.
If you just got a new iDevice, you probably won't know this browser beats Safari in every possible way. Ever since Google Chrome was released for iOS a few months back, I've been using it as my default browser thanks to the jailbreak tweak listed on this post. Google Chrome for iOS has lots of features you won't find in Safari and as a matter of fact, it loads pages faster than Safari.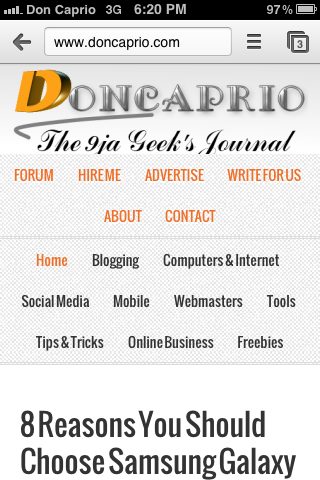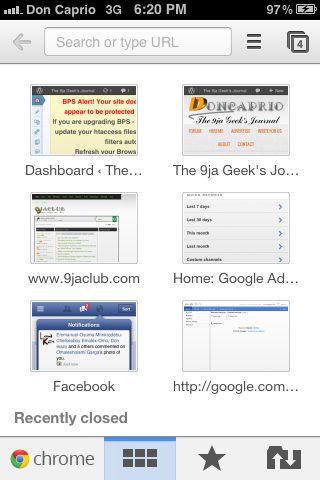 Google Chrome has that extremely useful
New Incognito Tab feature
found in the desktop version and it allows you to sync your tabs in other devices (including your computer) with your mobile device if you're logged in.
I've been using Dolphin browser even before Google Chrome was released and it's an equally great alternative to Safari. Dolphin Browser has a user friendly interface and one feature it's got that first caught my attention is "Gestures." This makes getting things done faster as you only need to make a certain gesture to tell your browser which site to visit or which action to perform.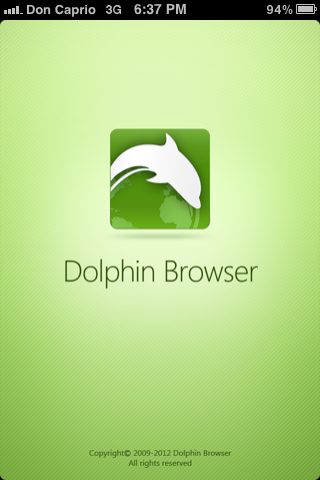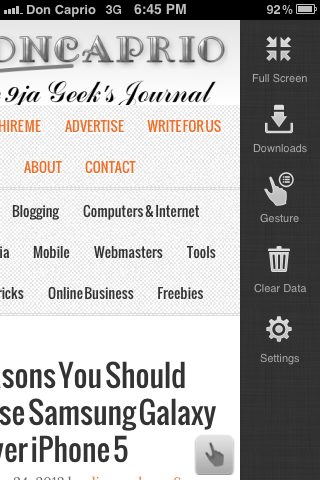 This browser was acclaimed as the
best browser on Android on this guest post
and getting to use it on iOS personally is just awesome.
This web browser almost has it all. From freat features like user agent switching, ad blocking and lots more, it can be said to be one of the very best substition for Safari. I installed this browser just of recent and getting to like it even more. The UI is customizable and the night mode (reduced brightness) can be useful at times.
The browser supports Dropbox integration and also allows private browsing. There are themes to choose from to make the UI even more beautiful.
This browser also supports multi-touch and getures just like Dolphin browser and Mercury. It's ad-supported and offers tons of features as well though it's free. There is a full version that that costs $0.99 but upgrading isn't necessary, the lite version works just fine.
5. Opera Mini
If what you need is just a blazing fast web browser that gets you where you want to get to in no time, this is just what you need. This browser offers compression to reduce data usage on your iDevice. Unlike other browsers with javascript and gif animation support, Opera Mini lacks this but the main feature you're going to like is data compression. It's even listed on the previously published article on reducing data usage on iPhone.
I've used others like Puffin Browser but the ones above are what I consider the best alternatives to Safari. What other browsers have you used on your iPhone, iPad or iPod Touch?