For quite some time now, the online space has played an incredible role in shaping the overall look of businesses. Almost all industries have embraced the introduction of tools and software that not only make the day to day running of the business easier, but efficient as well.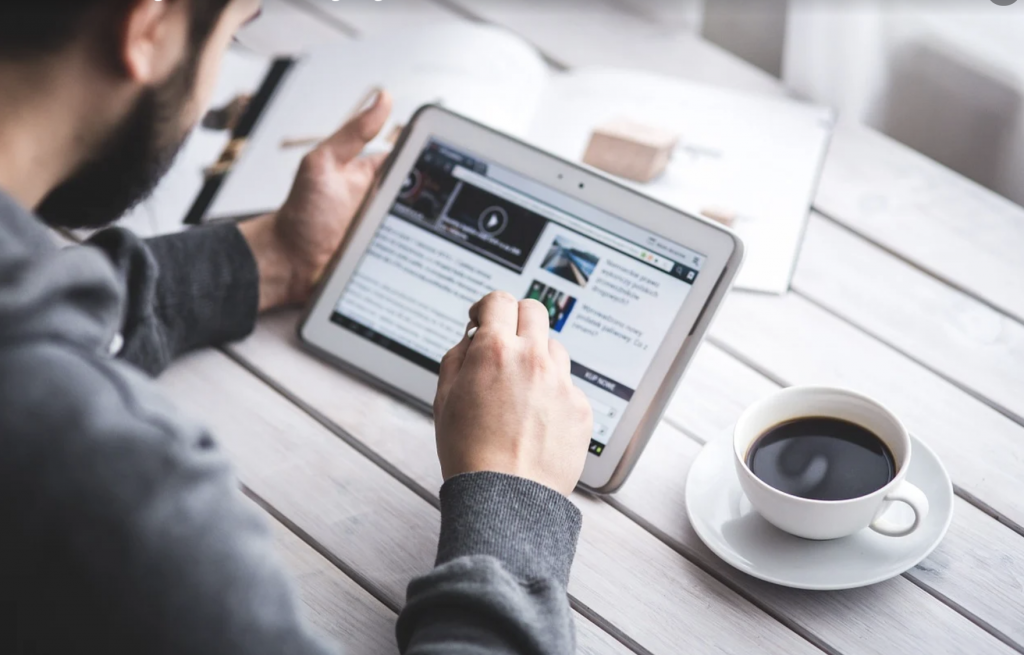 Today, retailers are increasingly looking for ways that they can merge their brick and mortar businesses to the online world. They realize although a vast majority of eCommerce businesses are booming, it's rather pointless to compete against them.
Due to this, retailers are now focusing on different ways to increase traffic to their physical stores. But how can retailers do this?
In a bid to successfully compete with eCommerce stores, retailers aim at creating a seamless and engaging experience for their customers. This way, retailers and brands can easily entice more customers to their stores.
One such tool that most retailers use is the tablet. Tablets have proved over time that they are less costly, effective, and versatile tools to increase in-store customer experience.
So, how can you use tablets to revitalize your retail business? You can use tablets to provide a more interactive experience. Using a Galaxy Tab mount you can create turn a simple Samsung Galaxy tab into an interactive station. Using this, customers can check out your products and services and even find information about new arrivals.
Increased Point of Sale
One of the most important elements of any business is the point of sale. Basically, this is the payment process that is used in any business.
With advances in technology, the use of cash to make payments is swiftly fading away. More and more people are embracing the use of electronic payment methods. This ultimately leads to an increased point of sale.
A tablet for the sole purpose of the point of sale not only makes the entire payment process more versatile for the retailer, but the customer will experience a smooth process as well.
While using a tablet, you can be est assured that you will have a fast and accurate point of sales experience. Additionally, using a tablet, with the latest technology applications, will ensure that you have an up-to-date experience.
This way, your employees will easily relay the relevant information to the customers, thus making the entire buying process seamless.
Additionally, tablets will allow you to integrate your business with mobile payment systems, which enables you to offer the latest and most reliable customer experience for your customers. This way, you will have a perfect point of sales.
Impeccable Showroom
Showrooming plays a crucial role in retail buying and selling experience. The introduction of advanced technology such as the use of tablets has heightened this experience.
The use of showrooms is an impeccable way for physical retail stores to expand. While stores will focus on the selling aspect of the business, showrooms will focus on creating an impeccable customer experience.
With a soaring cost of running a business, retail stores are looking at ways in which the overall cost can be cut down.
Showrooms do not only ensure that brands spend less in ensuring a formidable customer experience but are a crucial bridge between formidable customer experience and minimized costs.
Personalized Products
With the retail market becoming more competitive by the day, developing a more engaging customer experience is one of the things that will give you an extra edge over your competitors.
But how can you increase customer engagement? One of the best ways is to use a tablet. By installing actionable apps on your tablet, customers will be more empowered to be able to customize their products in a manner they see fit.
Powerful Displays
Another way in which tablets have revolutionized retail stores is by minimizing the cost of marketing. It goes without saying that digital posters go a long way in not only replacing printed marketing materials such as posters but ensure that you get powerful displays and posters as well.
Apart from digital posters, you can as well use your tablet to develop other visual materials such as video content, promote the store, and product discounts in a more eye-catching way.
Another best thing is that you can always customize the content you create depending on the season with ease. For instance, you can focus your digital signage around sunglasses during summer and raincoats or umbrellas during winter.
With such a means of personalization, you can always know that you are relaying accurate information to your customers.
Engage and entertain
Modern retail shops are today charactered by entertainment spots such as lounge bars. These are aimed to ensure that customers have an overall positive experience while in the store.
The introduction of tablets in retail stores has gone a long way to encourage customer relaxation and entertainment while in the retail store. This goes a long way in ensuring that customers come back to the store repeatedly.