On any e-commerce platform, the ultimate goal should be a great user experience as this can either increase conversion to the highest level possible or lead to a fatal loss. A good user experience goes beyond having a mobile version of your website, it involves taking into consideration every little thing and the major ones.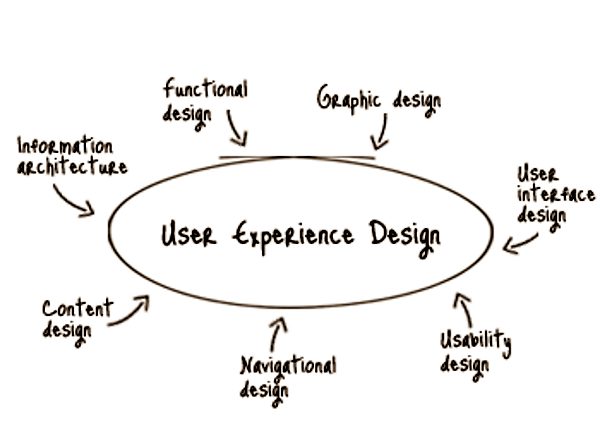 A poorly designed e-commerce website that hampers users experience will not only make you lose customers but also your reputation. Here are 8 things to consider to improve user experience on your website:
This is a very crucial part of an e-commerce website. It's definitely not possible for users to find their desired products in the ocean of products on an e-commerce website without proper navigation menu. As seen on most e-commerce websites now, using a mega-menu works just great and makes it easier for a user to find their products in the right category.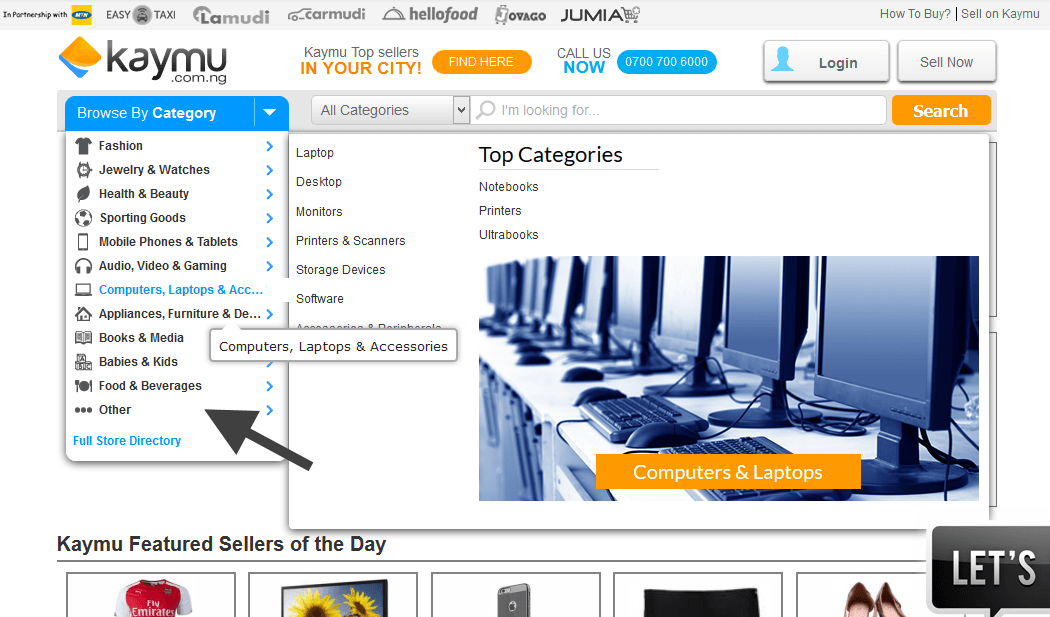 Using a sticky search bar too is recommended as seen on e-commerce websites like Kaymu, Jumia, and others. This allows users to quickly find products. A good site navigation should also include related products on each product page showcasing products very similar to the one being currently viewed.
2. Mobile
This cannot be overemphasized. We previously published an article on how to take advantage of mobile e-commerce and as pointed in that article, it appears the percentage of users visiting e-commerce websites on mobile now outnumbers those on personal computers. The world is going mobile and businesses not ready for this mobile revolution may end up dying.
An e-commerce website must be compatible with all devices, going for a responsive design or a dedicated mobile website is only a matter of choice. Displaying full site on a mobile screen will definitely affect mobile experience.
3. Decrease Load Time
An e-commerce website that loads slowly would annoy any user and this will greatly impair user experience, increase bounce rate and lead ultimately to low conversions. The last time I was on a Nigerian e-commerce website, Ajebomarket, the excess time it took to load made me close the tab and move on to somewhere else.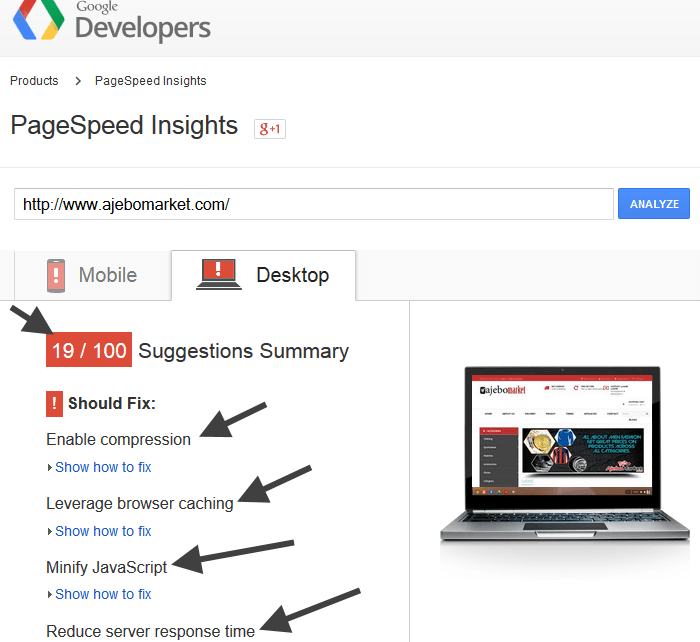 Decreasing server response time is a must and the script in use must be properly optimized.
4. Use Crystal Clear Images
Users can't touch or feel what they're buying and this is why product images used must be pretty big and crystal clear. An e-commerce website using blurry images can't really be trusted with your money.
If you run your own e-commerce business, a top priority needs to be using online visual merchandising techniques properly to maximize your sales. The process involves using all the visual elements of your website to accurately and interestingly portray your products and services. For example, a good online visual merchandising practice is to make sure each product image on your website is crisp and clear. Matching like images and displaying them in a pleasing way is also important, as is using visual cues to encourage visitors to click through to other pages of your website and explore. Employment of such techniques is the best way to sell your products effectively and efficiently.
5. Convenient Checkout
If most of your users quit without completing their purchase, something is definitely wrong with your checkout. Your checkout options and payment gateways included should put into consideration all types of users: those with and without credit cards, those who would prefer bank transfer and those who would rather pay on delivery.
6. Fewer Form Fields
The fewer fields you have to fill when registering an account, the better. Most users really don't like filling long forms and it's advisable not to ask for details that are not really needed for the purchase.
A less tedious checkout and registration improve user experience greatly.
7. Size Guides
As trivial as this seems, if you're selling clothes, shoes and similar products, customers may get confused and purchase the wrong sizes if care is not taken. Having a size guide (US, UK, Europe) on product pages can be quite helpful to users. While some may be more conversant with US measurement, others may be used to UK or Europe sizes.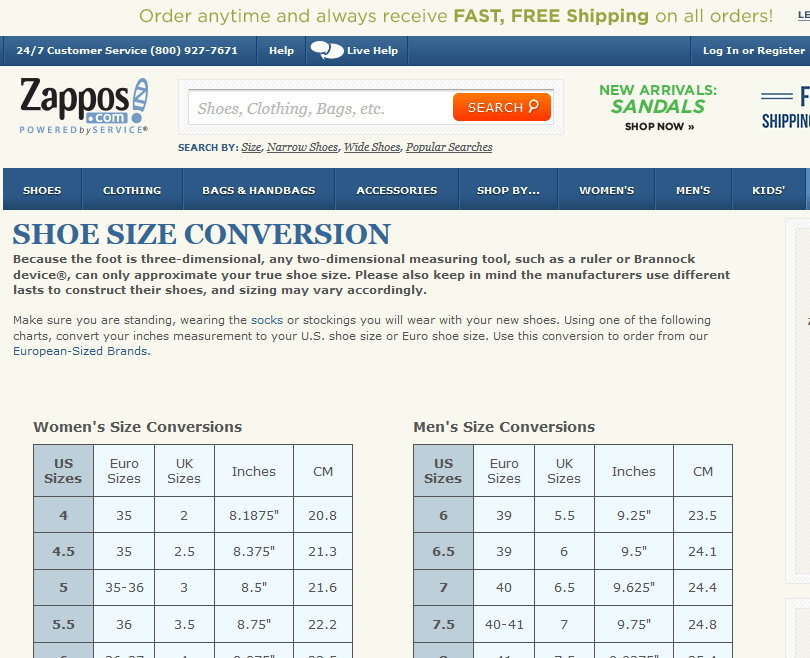 Having a table for this improves the user experience.
8. Responsive Customer Support
No matter how much you try to satisfy your users, they will always run into problems and this is why your customer support should be available al the time if possible. A frustrated user trying to talk to a non-responsive customer support will always leave negative feedback and bad reviews.
Customers should be able to reach you through phone, email and live chat.