Welcome to our OSRS Halloween guide, which brings you the latest scoop on Old School updates. This article will cover this year's Halloween update and what is expected. So, settle in and get ready for a peek at what is to come! Make sure you're prepared for anything OSRS throws at you; many places offer OSRS gold for sale with unbeatable rates and impeccable services. With that being said, let's get into the Halloween spookfest!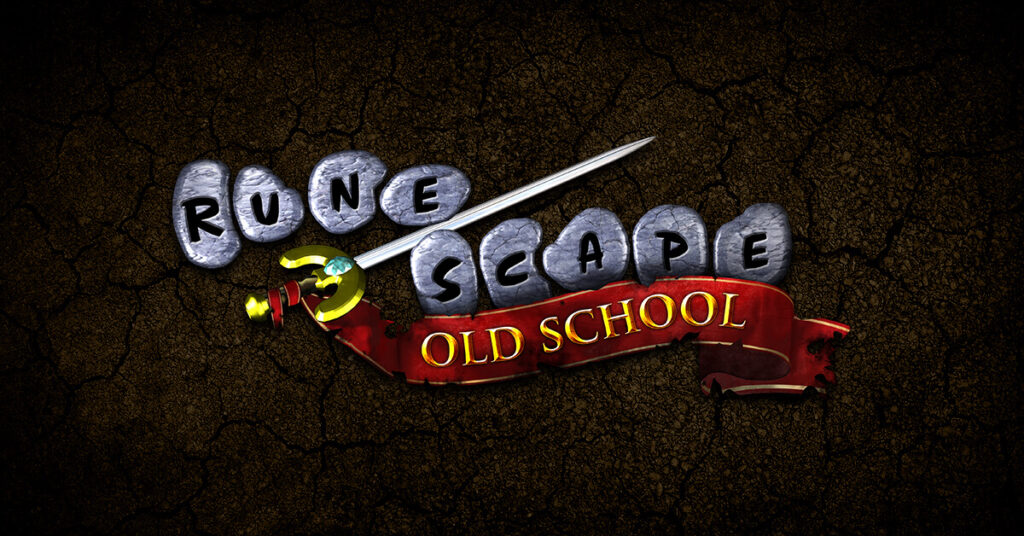 Something Wicked This Way Comes…
There have been some rather unusual sightings in Varrock this October. With the Halloween celebrations fast approaching, there has been an influx of strange masked horrors roaming the land. Ghost children, folk in Shakespearean attire, and many more; all as bizarre as the last…
Not to mention the strange reports flooding in from all around Gielinor of sweets falling straight from the tree itself! As well as rocks and popular fishing spots across the map dropping the very same sweet treats. You may even stumble across some NPCs joining in on the merriment. The creepy encounters just keep coming.
If you want to investigate these goings on, we'd suggest you make your way to the Varrock West Bank. It's sure to be spooktacular fun that no one wants to miss out on.
What To Expect
Jagex has stated that this year's event will differ slightly from previous ones, reiterating that everyone will still be invited to join in the fun, nonetheless! In addition, they have mentioned that although most of the fun and games will take place in Varrock and the surrounding areas, players may still find themselves some spooky-spirited NPCs further afield.
Event Time
This spooktacular event will be running from October 26th all the way through to November 16th! Giving players more than enough time to immerse themselves in action, hopefully nabbing some rewards along the way.
Quests
Throughout the duration of this event, you will be able to trick-or-treat certain NPCs. You can make your way to Varrock Castle to trick-or-treat King Roald. Doing so will lead him into a dialogue with the problems of doing so, but then he'll have a recommendation. He will tell you to seek out other NPCs that he believes would love your costume. For each NPC you seek out, they will provide 100 treats. Once you have shown off your scaretastic costume and done some trick-or-treating, you should unlock the Witch costume.
NPCs to trick-or-treat
King Roald – Varrock
Aggie – Draynor Village
Party Pete – Falador
Duke Horacio – Lumbridge
Other Ways to Collect Treats
Aside from the above method, you can get your hands on some tasty treats in a few other ways. So, let's take a look at what these methods are and how to go about them.
Ghostspeak Amulet
Firstly, and strictly speaking, an add-on to the above is to use the Ghostspeak Amulet. Doing so will allow you to communicate with a ghost that spawns after trick or treating a man, woman, or guard. When you speak with this ghost, it guarantees that you will receive five treats in your next trick-or-treat adventure. This is opposed to the usual 3-5, securing you maximum treats!
Generous Treater
You could also try your luck at locating the Generous Treater. Finding him provides you with 100 treats. His location is ever-changing, so you might not get lucky straight away, but keep trying. Below we have listed the few known locations the Generous Treater seems to frequent.
Known Locations
South of Gypsy Aris' house – Varrock
East of Horvik – near the fountain in Varrock
South-west of Western Anvil House
Additional methods
Mining
Woodcutting
Fishing
Rewards
The following rewards can be obtained by depositing treats into the Great Cauldron. You can get all of the items by depositing 720 treats total into the Cauldron.
Halloween wig
Witch costume
Two noted pumpkins
Two noted Halloween mask sets
There will additionally be rewards from previous events. If you want to claim them, you can head to Diango the Merchant.
Goals and Donations
Across all players, in all worlds, there will be four treat goals. Reaching each of these will unlock a recolor of the equitable Cauldron. The game is yet to introduce all goals, but the first is 50M treats deposited.
Thanks for Reading!
Thank you to our readers for taking the time to check out another of our guides. We hope you found all you need in this article and that you will return in the future for further updates on the gaming world! With each article we publish, we strive to provide you with the very best of blogs. See you again soon!