Presented by BetterHelp.
Virtual reality (VR) gaming has revolutionized the way players engage with video games. With its almost fully immersive experience, VR technology has come a long way since the first primitive games were developed in the early 1990s.
Today, VR technology has advanced to the point where it can provide an almost fully immersive experience for players. But as with any emerging technology, there are concerns about the potential health effects of prolonged use.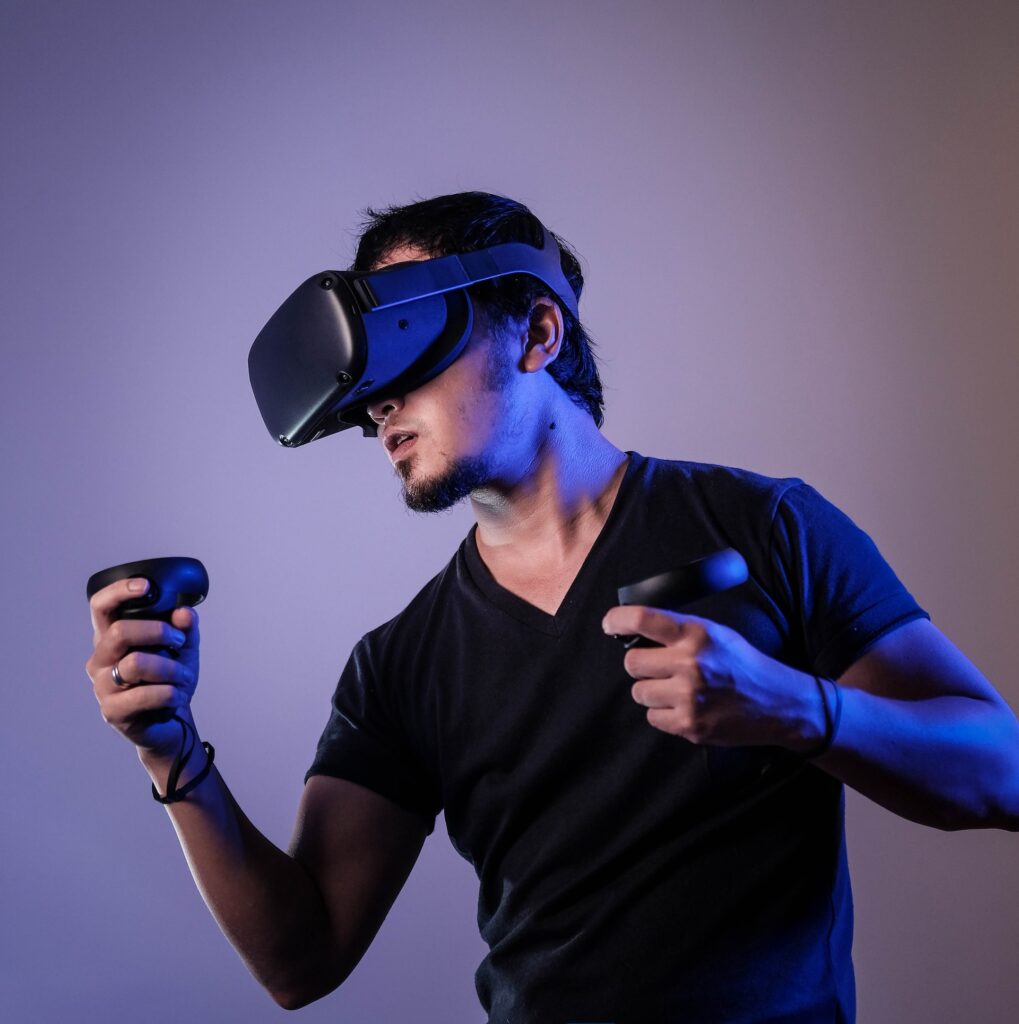 In this article, we'll explore the world of VR gaming and its influence on player engagement. We'll discuss the technology behind VR gaming, including the hardware and software needed to create immersive experiences. We'll also examine the potential benefits and drawbacks of immersive gameplay, such as increased player engagement and potential health risks.
Additionally, we'll take a look at how VR is transforming the gaming industry, from indie developers experimenting with the technology to major studios releasing blockbuster titles. We'll examine the role of VR in esports and discuss how it's changing the way players compete and spectators watch.
Lastly, we'll examine the potential health risks of VR gaming and offer tips for staying safe while enjoying this exciting new medium. We'll cover issues such as motion sickness, eye strain, and the need to take breaks to prevent fatigue and discomfort.
The Technology behind VR Gaming
Virtual reality gaming involves the use of a headset or goggles that create a simulated environment for the player. These devices typically feature screens that display images in stereoscopic 3D, providing the illusion of depth and a sense of presence in the virtual world. Some VR systems also incorporate hand-held controllers, haptic feedback devices, and motion-tracking technology to provide a more immersive experience.
VR gaming relies on powerful computing systems to generate the realistic graphics and sound required for an immersive experience. The most advanced VR systems require high-end gaming PCs or consoles, while others are designed to be used with smartphones or other mobile devices.
Benefits and Drawbacks of Immersive Gameplay
The immersive nature of VR gaming offers several benefits to players. It can provide a more immersive and engaging experience than traditional video games, allowing players to feel like they're actually inside the game world. This can be especially appealing for players who enjoy action-packed or adventure games.
VR gaming can also offer therapeutic benefits. Some studies have found that VR technology can be effective in treating conditions such as anxiety and post-traumatic stress disorder by providing a safe and controlled environment for exposure therapy.
However, there are also some drawbacks to VR gaming. Some players may experience motion sickness or other physical discomfort while using VR headsets. Additionally, VR technology can be expensive and may not be accessible to all players.
The Potential for VR to Revolutionize the Gaming Industry
As VR technology continues to evolve, it has the potential to revolutionize the gaming industry. VR gaming can provide a more immersive and engaging experience for players, which could lead to increased player engagement and longer play times. This, in turn, could lead to new business models and revenue streams for game developers.
VR technology also has the potential to expand the gaming audience by providing a more accessible and engaging experience for non-gamers. Additionally, VR technology could be used to create entirely new types of games and experiences that are not possible with traditional gaming technology.
Conclusion
Virtual reality gaming has come a long way since its early days, and the technology continues to evolve at a rapid pace. The immersive nature of VR gaming offers several benefits to players and has the potential to revolutionize the gaming industry. While there are still some drawbacks and challenges associated with VR gaming, the future looks bright for this exciting and innovative technology.
If you're interested in exploring the world of VR gaming further, there are many resources available online, including gaming communities and online forums. You may also want to consider online therapy if you have concerns about the impact of gaming on your mental health and well-being.