Samsung Galaxy S7 has appeared again but this time, we have more than just a front panel, a concept or leaks renders. We might have just seen what the real device might look like in a live photo leaked earlier today. The alleged image of the device was said to be directly from the Samsung Galaxy S7 production line according to GSMArena.
With the highly informative rumour mill, we've learned so much about the upcoming device already. Details about the pressure sensitive display, iris scanner, vivid photos and more like these give insight into exactly what to expect from the Korean giant. Although, the official launch date is almost here already, the excitement and anticipation in the mobile world keep getting stronger.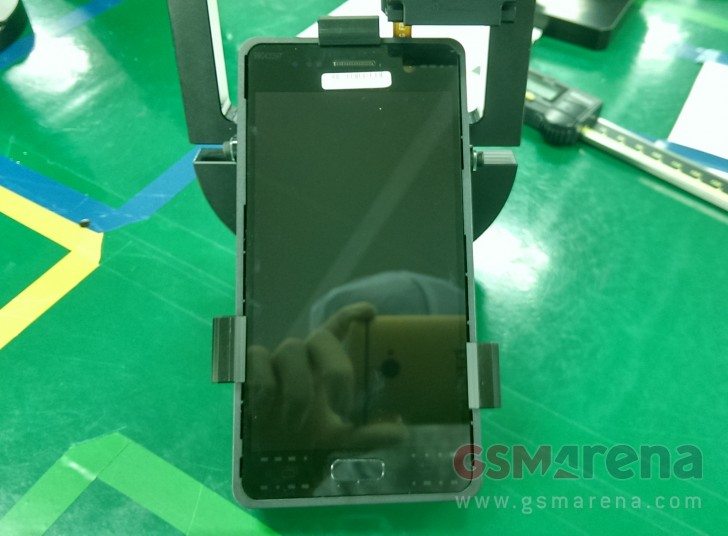 The alleged image of the device may not really be the final design, what we're seeing is a developer edition of the phone. This means internals are functional but it's clad in a costume that doesn't reveal the real design. At first look, this reminds one of Samsung Galaxy SII but we're pretty sure this isn't what the final design looks like.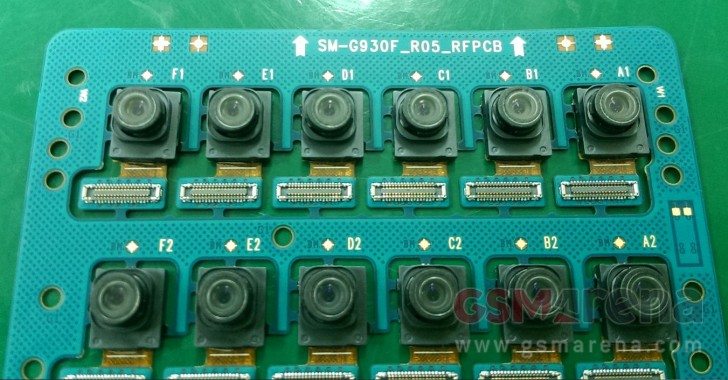 The second leaked photo shows a series of the front camera module. This version number displayed reveals this is even different from the one we spotted on Antutu a couple of weeks ago.
The device is expected to be powered by Qualcomm Snapdragon 820 chipset in the US and China markets while Exynos 8890 will be on the variants sold in other markets. Samsung Galaxy S7 will have a 4GB RAM, an improved 12MP rear camera and a 5MP front camera. The device is expected to come with a 5.1″ screen as revealed on GeekBench while Samsung Galaxy S7 Edge might have a 5.5″ curved screen.
The phone is rumored to be announced on February 21 and the official launch slated for early March.