Editing a PDF document should be hassle-free, but this is not always the case. Unless you purchase Acrobat (which is quite expensive), the available alternatives are not all reliable. Again, Acrobat comes with subscription plans, with the cheapest priced at $12/month. Why not just buy a software that does exactly the same thing with a one-time payment? Wondershare PDFelement is a software program that tries to solve this issue.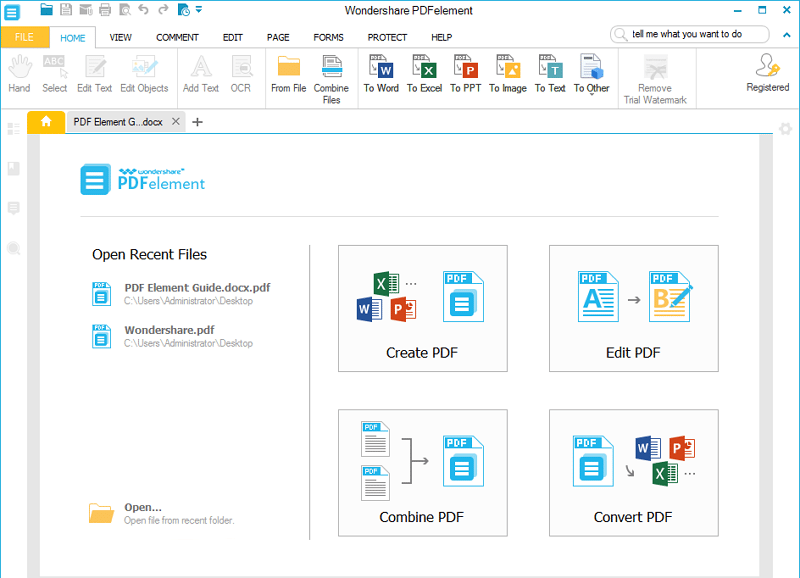 This software isn't your average PDF editor, it offers more features that some I've used. Wondershare PDF Element lets you easily edit PDF files, and the intuitive UI also makes it the best alternative to Adobe Acrobat.
All-in-one PDF editor
The software is designed with productivity in mind. While most editors allow you to do just little with PDF files, PDFelement puts total control in your hands. With it, you can not only edit existing documents, you can also create your own PDF file from an existing file of different format or you can start from scratch.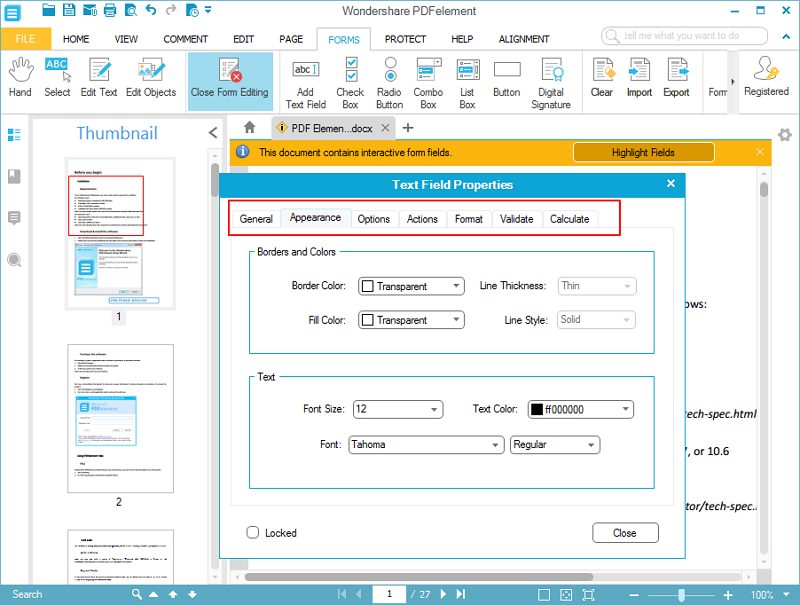 The software has a user interface that doesn't require a special manual to use. It's intuitive enough and you shouldn't have any problem getting the hang of it.
Other key features
With PDFelement comes loads of features anyone would find pretty handy.
Merge and split documents: This software program allows you to split or merge different file formats into a single file.
Insert and replace function: You can easily insert a different PDF file into another PDF document. You can as well replace an existing page in a PDF file with another one entirely.
Page extraction: Need just a single page from a bulky PDF file? There's a function that lets you do this, creating a new document from just a page.
Password protection: PDFelement lets you protect your documents with passwords you choose.
File optimization: We all know PDF files tend to get bulky, but this software optimizes your file to make it as light as possible.
Watermark: You can customize your documents with a watermark using PEDelement.
Apart from these, you can also add encrypted digital signature to your documents, remove sensitive content (images and text) from your document using the Redact feature, create annotations and more.
Optical Character recognition (OCR)
The OCR functionality in PDFelement works great. Characters are well recognized and you can easily turn your scanned document in JPEG format to an electronic format like PDF or DOCx.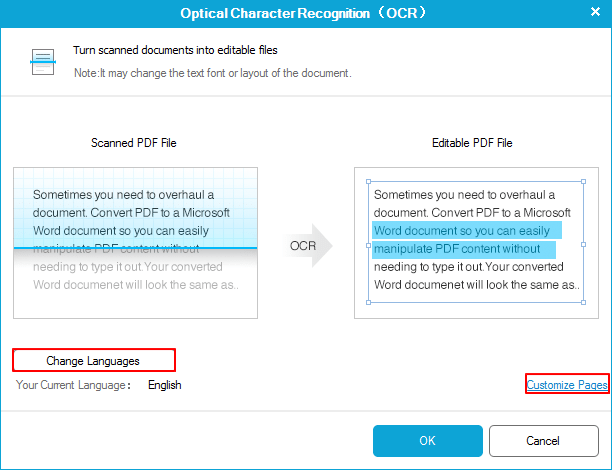 Try before you buy
You should able to decide whether the software is worth buying before putting your money on it. PDFelement lets you test the software with the free trial.
At only $69.95, there is no doubt this is the best alternative to Adobe Acrobat money can buy. Download the free trial here.