Asus Zenfone Selfie is a selfie phone and to review a selfie phone, you sure need to take a lot of selfies. I think I should apologize beforehand since you may not like seeing my face all over the sample photos in this review. Even if you've never been a selfie addict, this phone will surely turn you into one. Now that we've gotten that out of the way, let's see what this selfie phone looks like.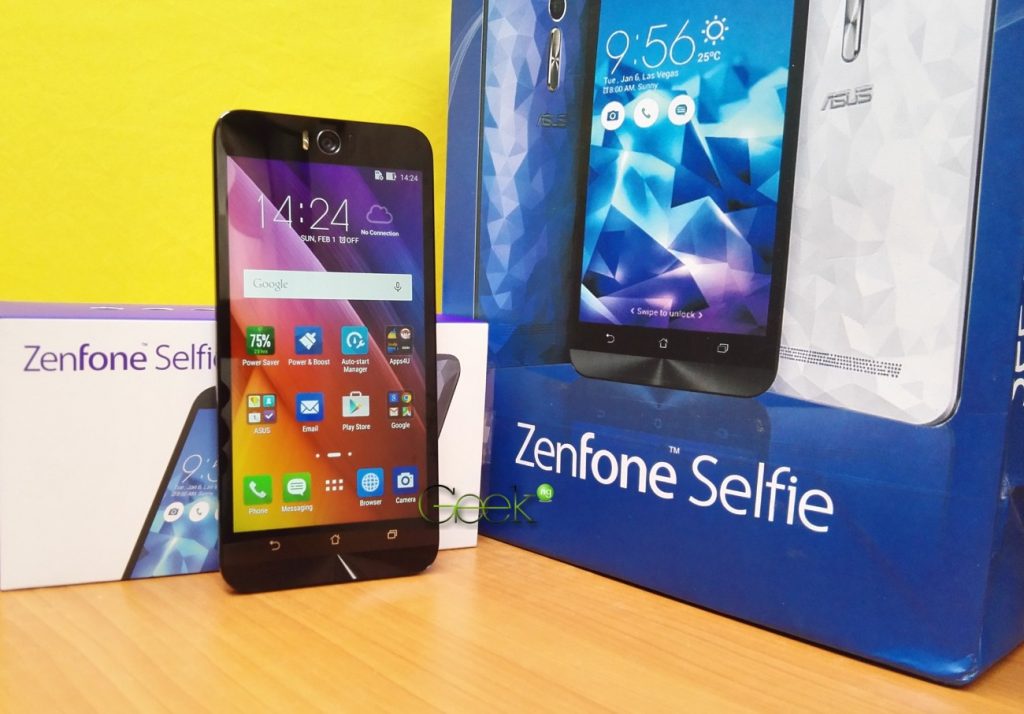 If you're familiar with the Zenfone family, you should know this device doesn't stray off from what Asus is known for. As a matter of fact, the phone looks a lot like the Zenfone 2 except for the oversized selfie camera which looks like the major attraction of the phone. We unboxed the device and you can see the video and images  on this post.
Key Specifications
[aps_product_features id="16756″ style="list"]
For more details on the specifications, you can check this page.
The design still bears Asus signatures
As mentioned before, this device looks a lot like the Zenfone 2. The design totally differs from what you're probably used to. If you're already accustomed to having buttons on the sides, you might have a hard time getting on with Asus Zenfone Selfie.
The first thing you notice on the device is the centered 13MP selfie camera. It's likely going to be the largest selfie camera you've ever seen on a phone. On each side of the is the LED flash and earpiece.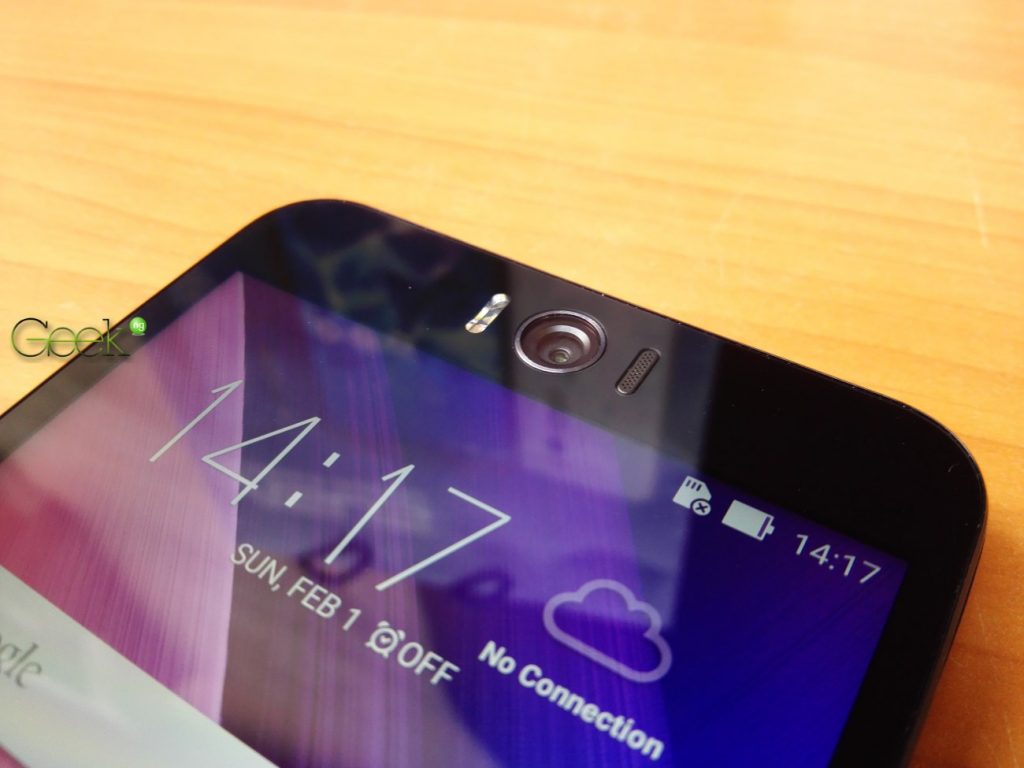 The edges are curved, and there are absolutely no buttons on either sides. While a lot of people may find it rather uncomfortable, the power button is centrally placed at the top with the earphone jack to its left.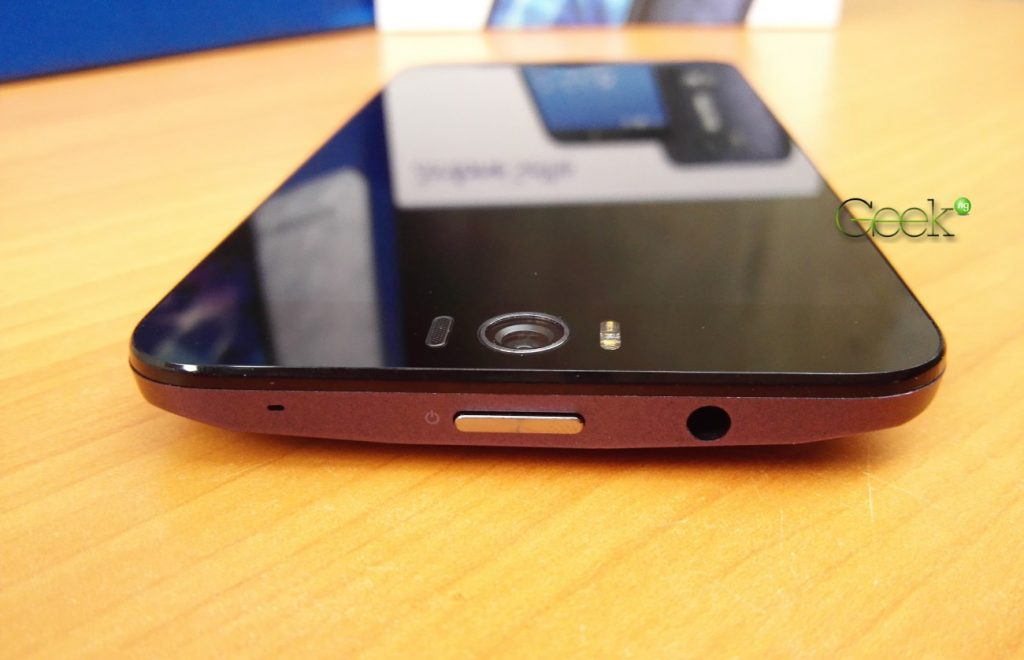 The chin of the phone has Asus trademark concentric pattern. Above that is the capacitive soft keys and both seem to increase the bottom bezel. At the bottom is the micro USB port and the tiny mouthpiece hole.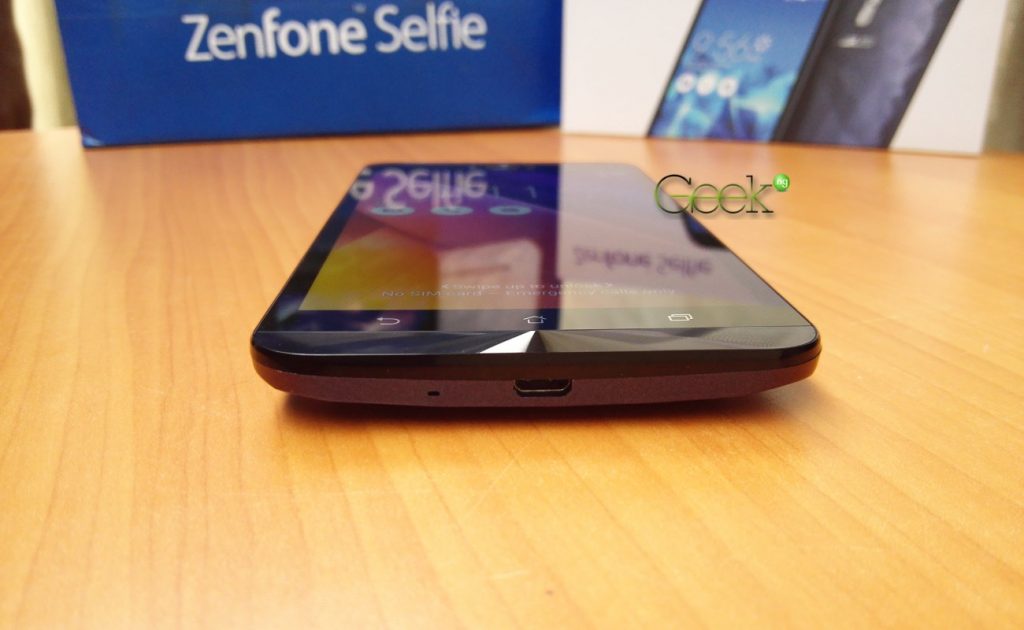 At 170g, Asus Zenfone Selfie can't be particularly described as light but the curved back negates the weight to some extent and makes it easy on the hand. We have the Illusion polygon purple and the back cover looks beautiful. The distinct design makes the phone definitely attractive.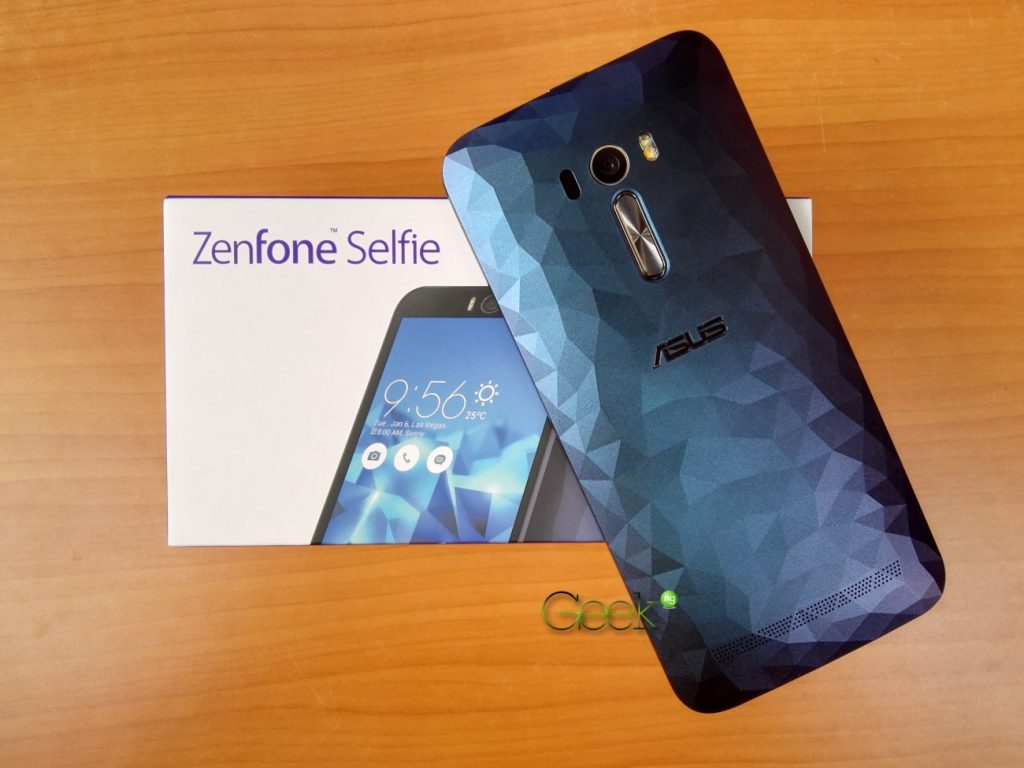 Asus Zenfone Selfie has a 13MP rear camera flanked on both sides by a dual LED flash and the laser autofocus window. Just below it is the volume rocker and again, you won't get used to it instantly. The volume rocker also acts as the camera button. Towards the bottom is the speaker and yes, the back cover is removable.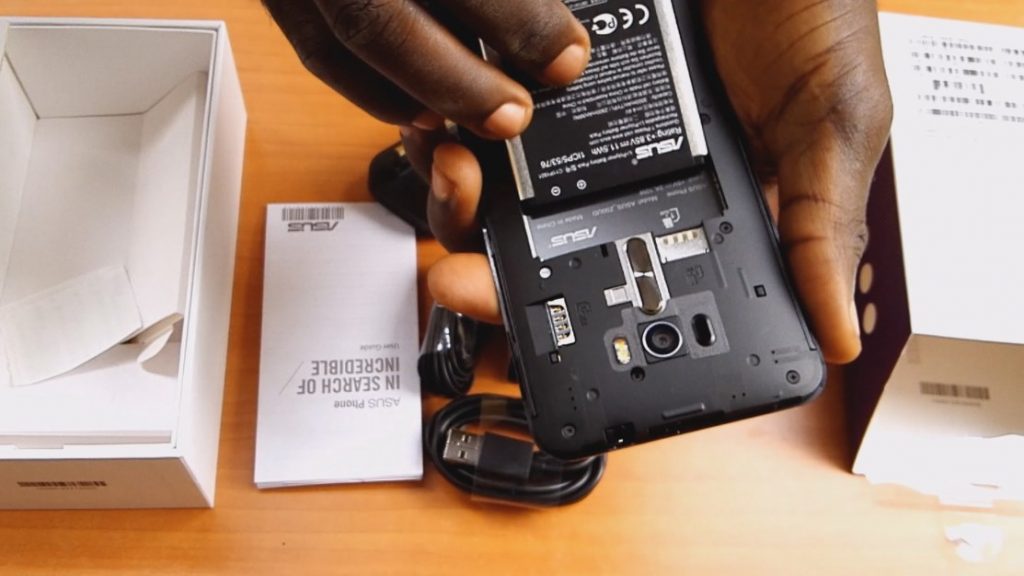 Overall, Asus Zenfone Selfie has a beautiful design you won't find on most devices around. The back cover on this particular one is very attractive. The device comes in different colors and there's a pink version targeted at ladies (I think).
If you're coming from a device with the buttons placed normally on the sides, the only issue you may have is getting used to the button placements on Asus Zenfone Selfie. However, with time, it gets easier.
The selfie camera is your Instagram companion
Since the selfie camera might be the sole reason a lot of people would buy this phone, I think it's right talking about it first before performance, battery and the rest. Asus Zenfone Selfie has a 13MP camera with dual LED flash. Both rear and front camera boast of  five-prism Largan lens, Toshiba sensors blue glass filter and dual tone LED flash.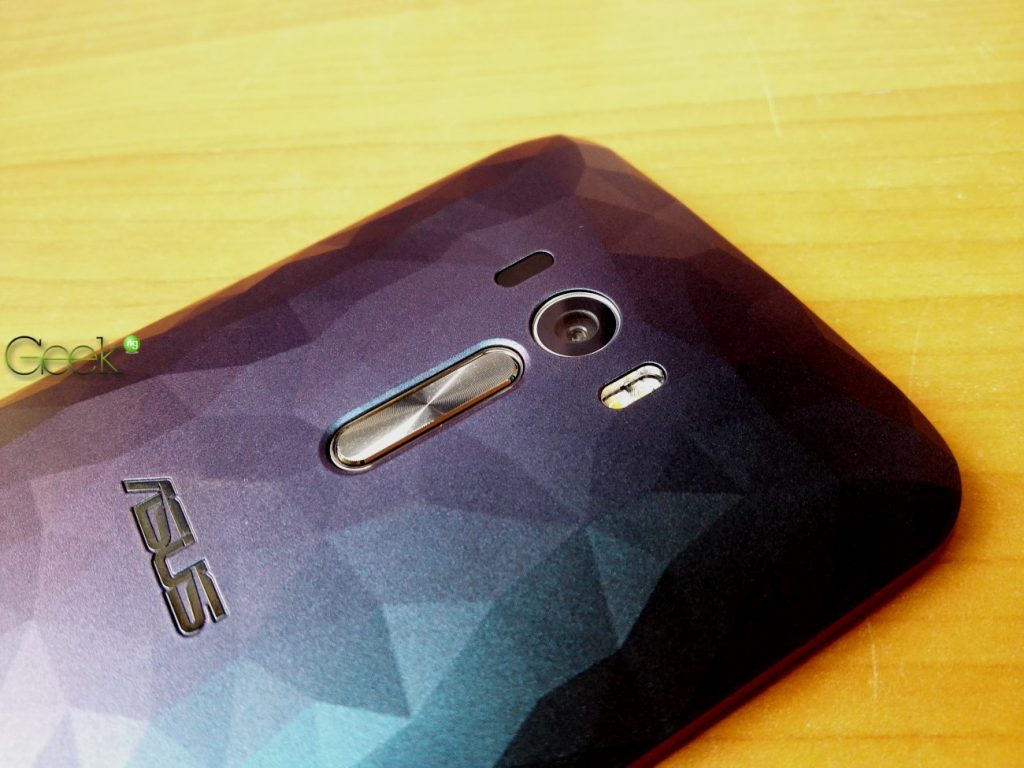 The front camera has f/2.2 aperture plus 88º wide-angle field of view. This lets you capture more view when taking selfies. Asus Zenfone Selfie lives up to its name as a selfie phone– The selfie camera is one of the best I've personally seen on a smart phone.  There are different modes to work with and the beautification mode is particularly interesting. This lets you adjust your skin tone, enhance your eyes and even your chin.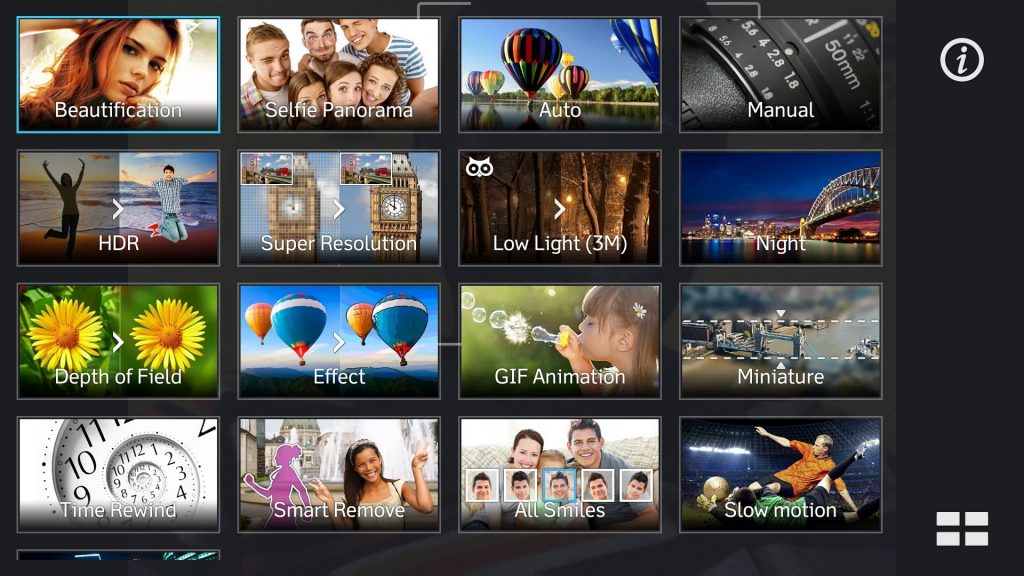 The camera is built based on Asus PixelMaster technology and accoding to Asus, this combines software, hardware and optical design to deliver incredible image quality. For low light photography, there's a low-light mode and a night mode. The camera can also turn your picture to an animated GIF image.
Super Resolution mode takes several shots and combines then to create an image with up to 50MP resolution. If you feel you're a professional photographer and can tinker with camera settings like a real pro, the Manual mode is for you.
Here are some sample photos taken with the selfie camera:
The back camera too produces nice shots and compared to my primary device, Huawei Honor 6 plus, the colors look more natural. The shot below was taken with the Auto mode: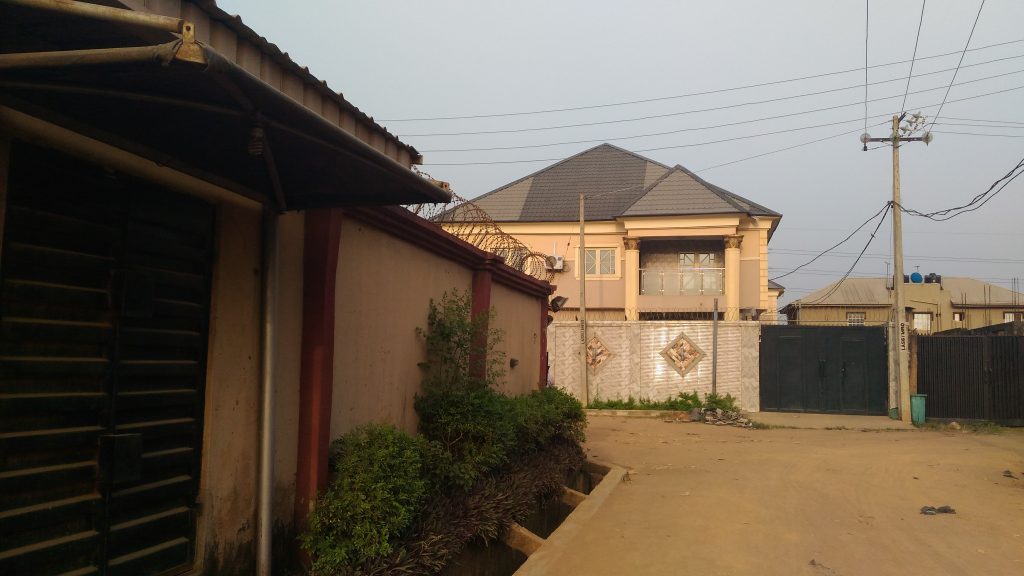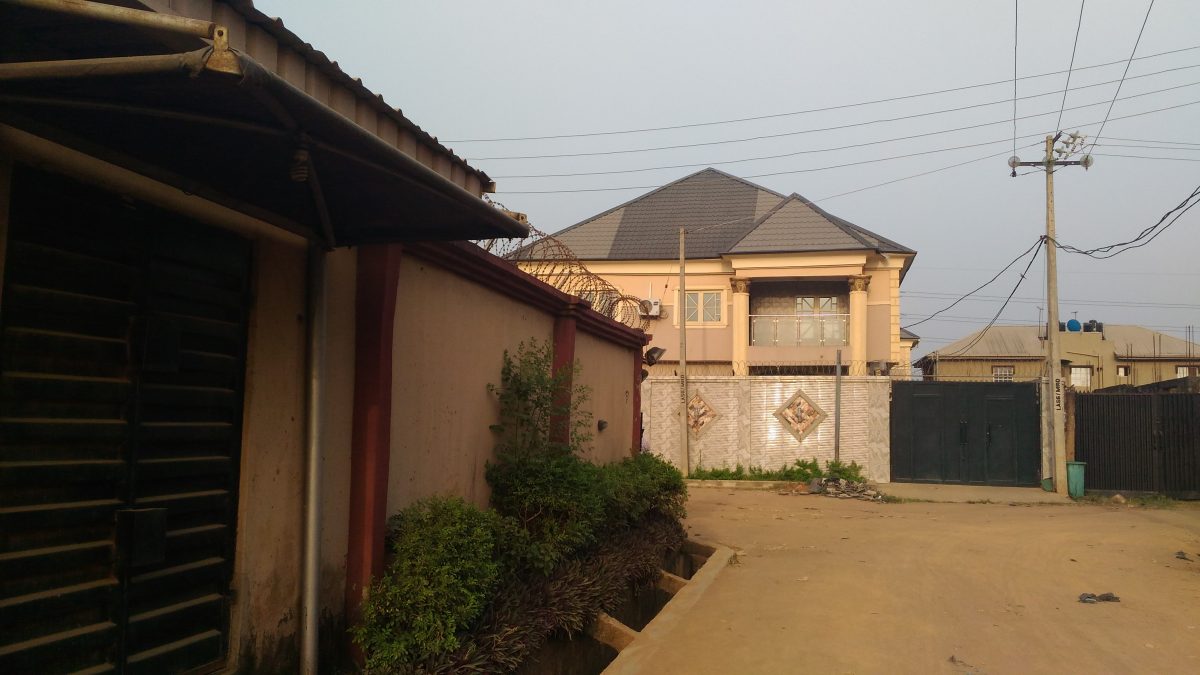 The same image in shot in HDR mode looks clearer and shows more details: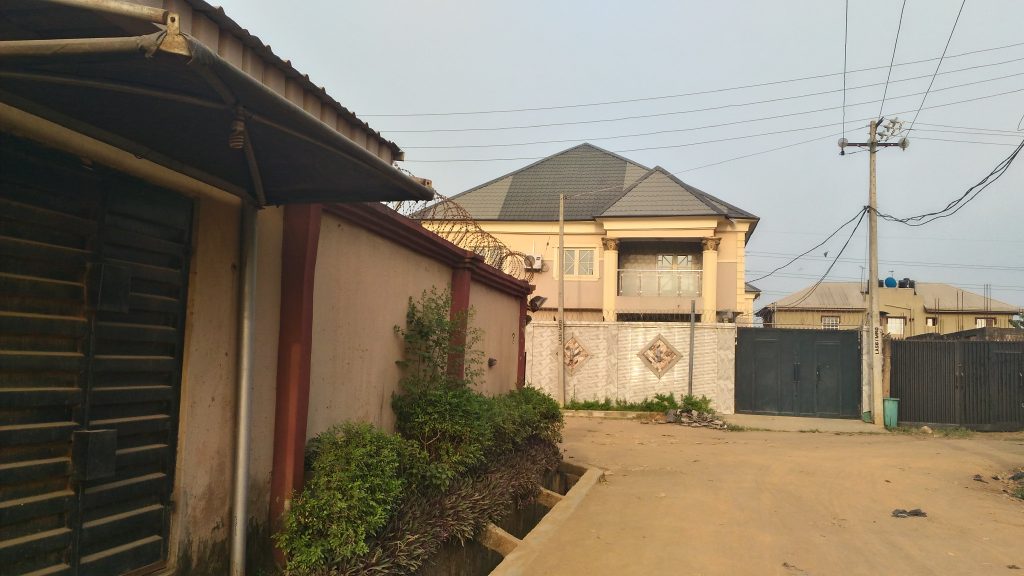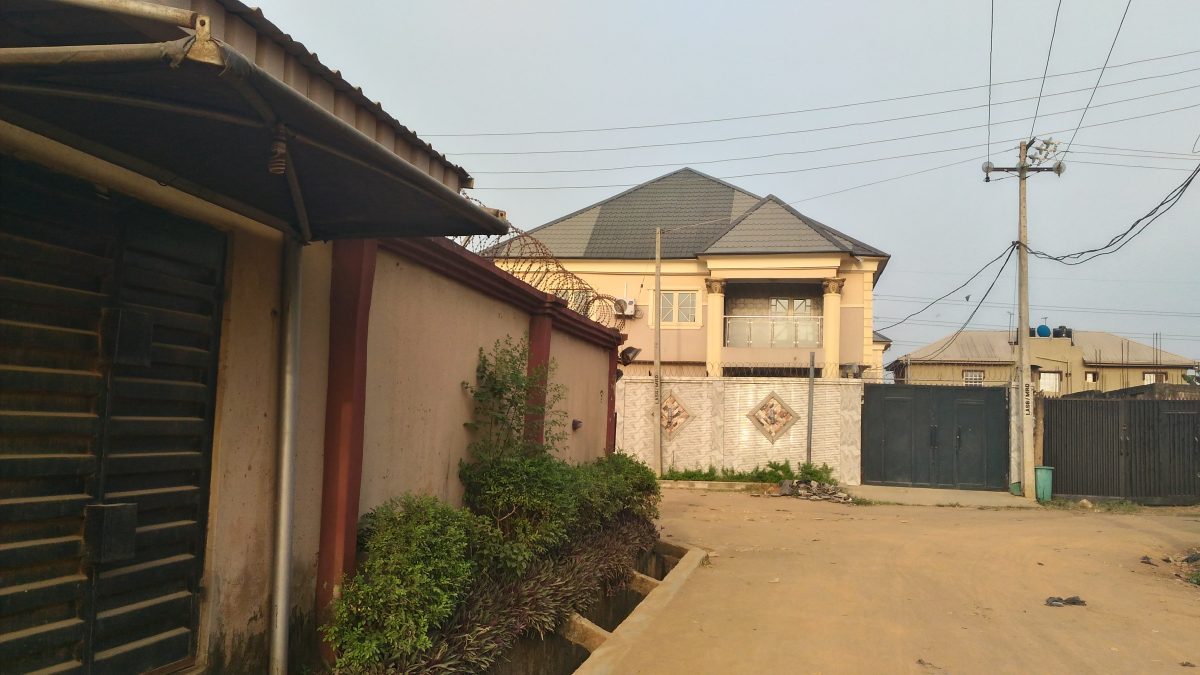 Here are other shot taken in broad daylight:
Low light photography
For low-light photgraphy, Asus Zenfone Selfie has a Low Light mode and a Night mode but I find the Low Light mode a bit better. However, the colors seems washed and the result was rather noisy. To clearly see the difference in the night shot modes, the first image below was taken in auto mode, the second in night mode and the third in low-light mode:
When compared with Huawei honor 6 Plus, the difference was glaring. I tried capturing the same image in both camera's default mode. This is from Asus Zenfone Selfie: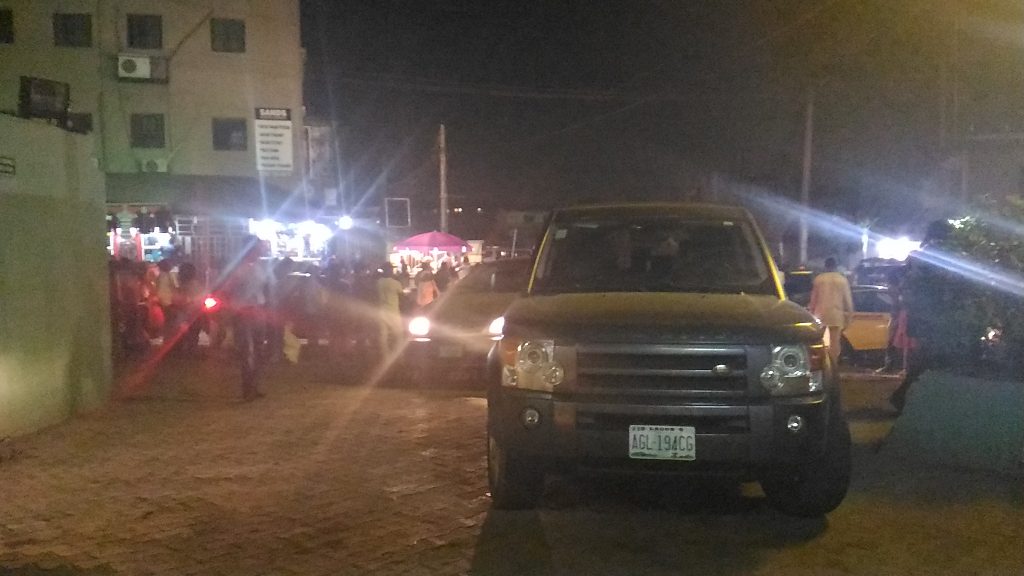 And this is Huawei Honor 6 Plus: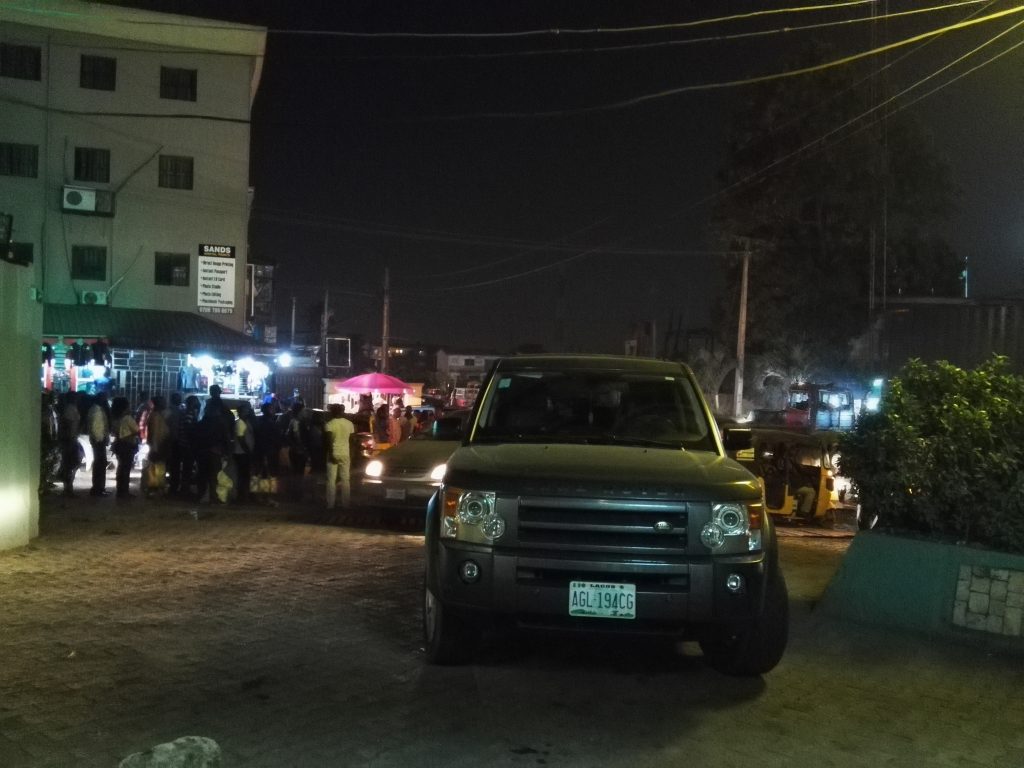 Obviously, the shot from Asus Zenfone looks brighter, the shot taken with Honor 6 Plus still looks much better. The noise was reduced to minimum and the image looks more detailed.
Night shots on Asus Zenfone Selfie with the rear camera isn't particularly amazing, but the main camera (selfie camera) does a pretty good job.
Display
Asus Zenfone Selfie has its 5.5″ display is protected with the latest Gorilla Glass 4. At a resolution of 1080×1920 pixels, one shouldn't expect anything lesser than a crystal clear display.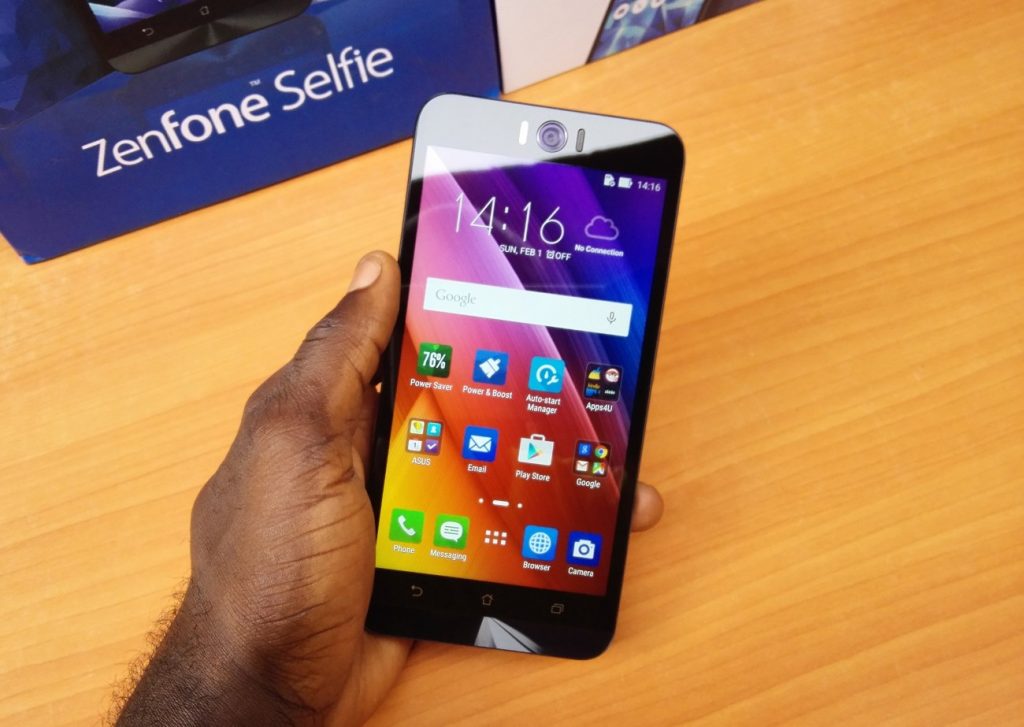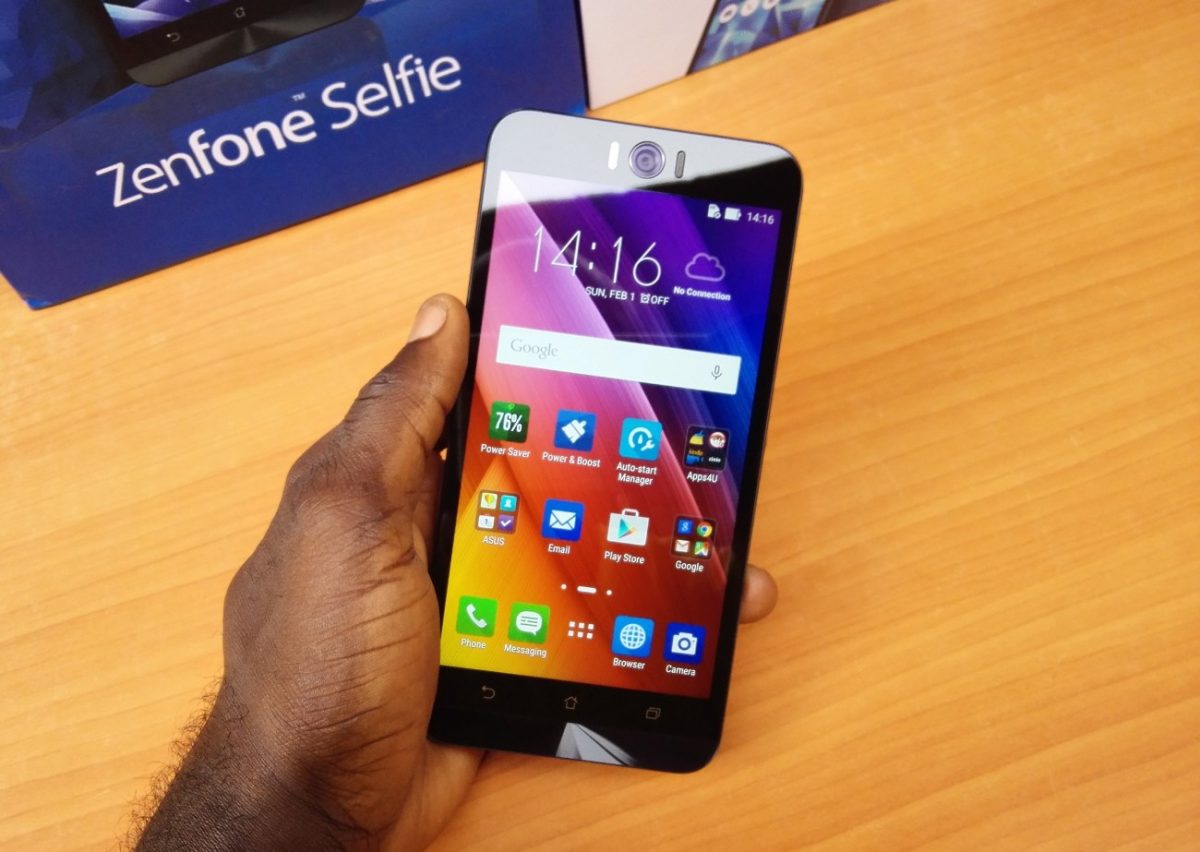 The screen settings allow you to play around with some options  to fine-tune the display and make it look the way you want: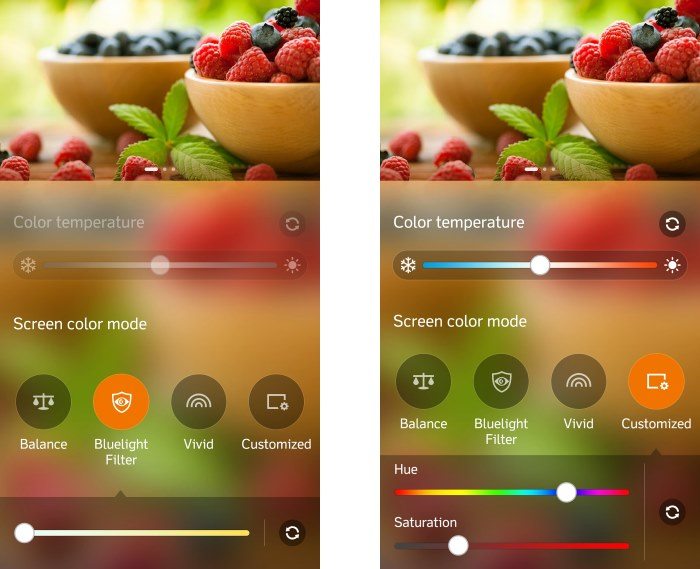 With the right brightness settings, the viewing angle is great and sunlight legibility is pretty okay.
Software
The device runs Android 5.0.2 Lollipop but there's a planned upgrade to Marshmallow. When exactly this will arrive is one thing we can't ascertain for now. ZenUI is layered on to Android and there's a lot of customization to the user interface.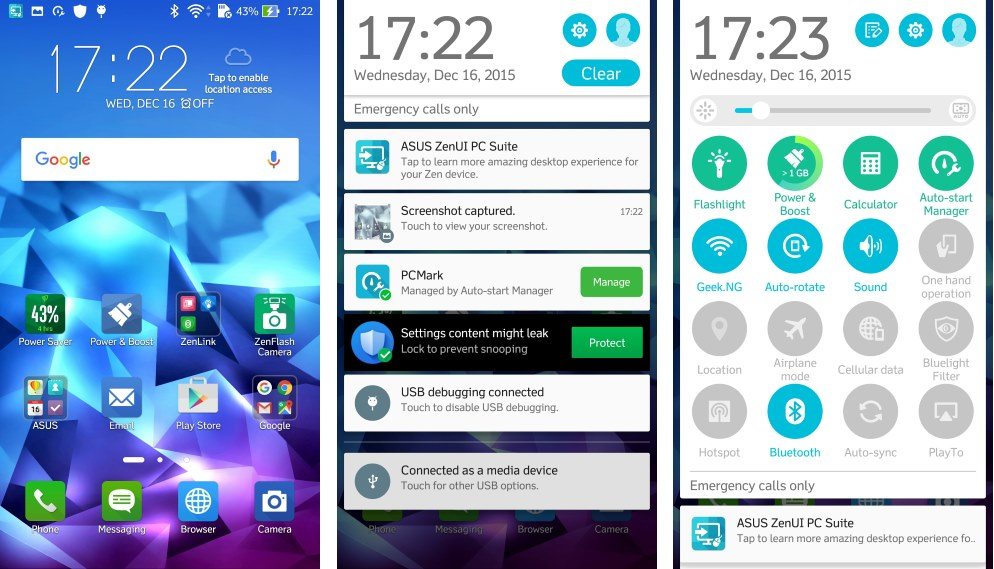 Almost every part of software is customized but this doesn't affect the performance.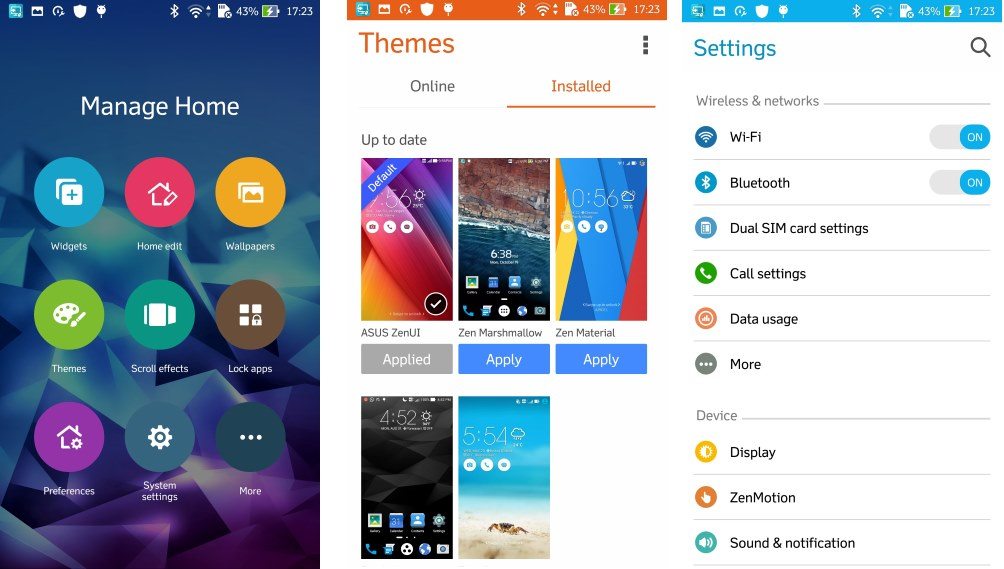 One major gripe I have with the software is the amount of unneeded applications I had to uninstall. There are way too much apps you won't be needing pre-installed. However, some default Asus apps are quite useful. Minimovie, for example, is a pretty nice piece of app to have. It turns your pictures into a movie and you have a lot of video themes to choose from. There's a mobile manager app. You can use this to manage things like applications that start automatically on boot, manage app notifications and more. I was expecting to see a section to manage app permissions though but none was found.
Performance, Storage and Battery
One would expect a selfie phone to only take pictures with other aspects of the phone compromised. It isn't the case with Asus Zenfone Selfie. Yes, it's a selfie phone but it can perform other functions quite alright. The device has a 3GB random access memory but there's another version with only 2GB RAM.
The 32GB ROM is also sufficient but the OS leaves only about 24GB. Anyway, you can expand with an SD card and you won't have to sacrifice using SIM 2, the slots are different.
In our Antutu benchmark test, the device scored 33108 points but I was actually expecting more. Asus Zenfone Selfie has a 1.5GHz octa-core Snapdragon 615 processor plus a 3GB random access memory.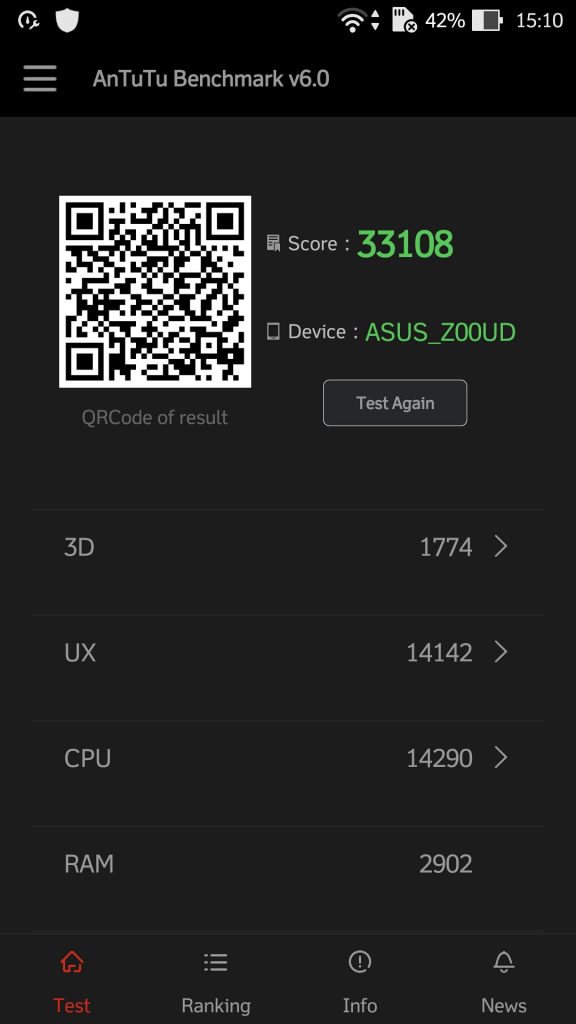 There was no noticeable lag during use. Snapdragon 615 has a reputation of heating up on certain devices and at first I experienced this. The device was getting warm within minutes of use but I upgraded the firmware twice to bring it up to the latest version and the temperature now feels normal.
The battery capacity is 3000mAh and you can get a lot out of it if well-managed. It shouldn't run out before the day with normal use unless you're streaming videos with 3G non-stop.
Verdict
If you're a social media person, selfies you upload to Instagram and Facebook will definitely get better with Asus Zenfone Selfie. The device lives up to its name in that regard. Despite being a selfie phone too, the performance is quite good and the benchmark score sort of puts it around average. A design that stands out too should make a statement.
However, the rather awkward button placement takes getting used too. The soft keys too are not backlit but that shouldn't be a problem after a week or two of use.  Taking screenshots wasn't easy at first.
The selfie camera blows away most selfie cameras I've seen on smartphones and the back camera takes pretty decent shots… except under poorly lit conditions where they may appear grainy if you fail to tinker with the camera settings. Even with this, I didn't really get the desired result.
If your goal is to get a selfie phone to take pretty cool selfies at home and bad-ass wefies at parties, this device may be the best you can get in its price range. The phone was launched with a recommended retail price of ₦54,900.