In what looks like the most anticipated event of the year in the tech world, Apple finally unveils the iPhone 5, confirming some of the rumors we've heard and also dismissing a lot of them.  As a matter of fact, lot of them were correct and some of the images we've seen online were right. Philip W. Schiller (senior vice president of worldwide marketing at Apple Inc.) announced the iPhone 5 today at the Apple Event today in California. The iPhone 5 is a very big improvement on what we already know about the iPhone. According to  Schiller, "It's an absolute jewel."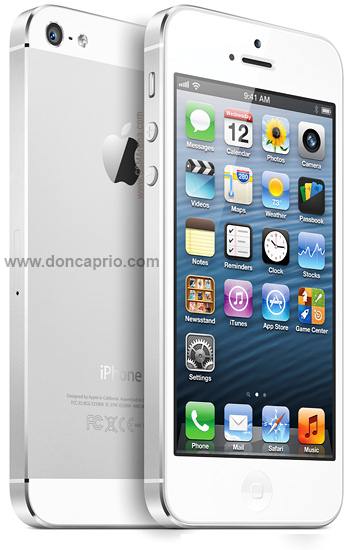 Physical Build
iPhone 5 has a metal back, with two tones and yeah, it's taller. It's made entirely out of glass and aluminum and buttons are still in the same places. It's the thinnest phone ever made by Apple, Schiller says.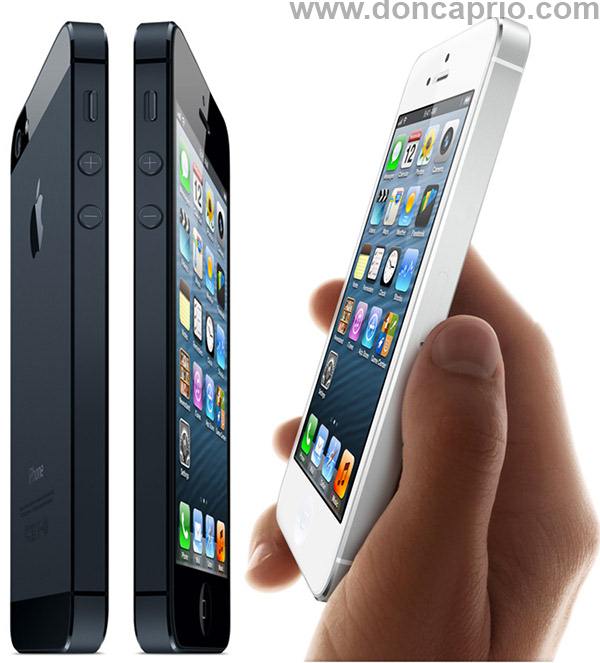 iPhone 5 is  7.6mm thick and 18% thinner than iPhone 4s.
Display
The phone sports retina display 326 pixels per inch (same as old model) but it comes with what was predicted, a 4-inch display with a resolution of 1136 x 640 and 16:9 aspect ratio. iPhone 5 is taller and now has 5 rows of icons on the homescreen.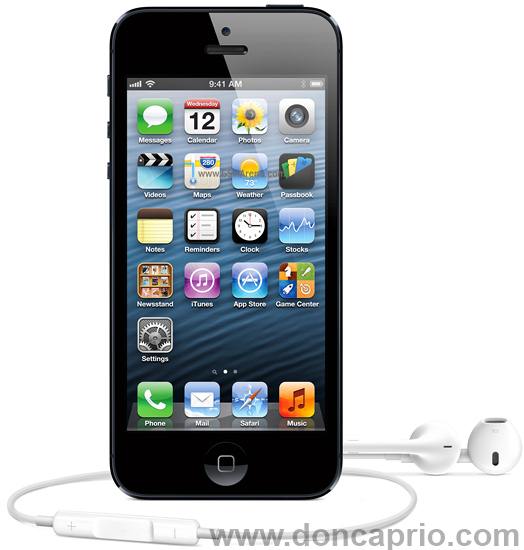 This means you can have twenty icons on your springboard.
Widescreen movies look better, Schiller says, and there's 44% more color saturation than iPhone 4S.
Touch Sensitivity
Touch sensors are now built into the display itself. 30% thinner as a result, also makes display less prone to glare.
Wireless Technology
iPhone 5 boasts of ultrafast wireless technology. GPRS, EDGE, EV-DO, HSPA isn't new but HDPA+, DC-HSPDA, and 4G LTE are also expected features too. LTE has a single chip for voice and data, single radio chip, and a "dynamic antenna"  which tarted with the iPhone 4S, and can now switch antenna connections between different networks.
As Schiller pointed out, Sprint, LTE is a complicated wireless technology and only Sprint, AT&T, Verizon supports it in the US while Bell, Telus, Fido, Vigin, Kudo in Canada. Of course, there are lots of carriers for dual-band HDPA+
UK/Germany: T-Mobile; Japan: Softbank and KDDI
Korea: SKT and KT
Hong Kong: SmarTone
Singapore: SingTel.
Technically, the whole wireless thingy can be summarized as 802.11 a/b/g/n, 802.11n 2.4GHz & 5GHz up to 150Mbps.
Processor Speed
Now, this is the real deal. iPhone 5 comes with A6 chip, which is 2x faster than it's predecessor.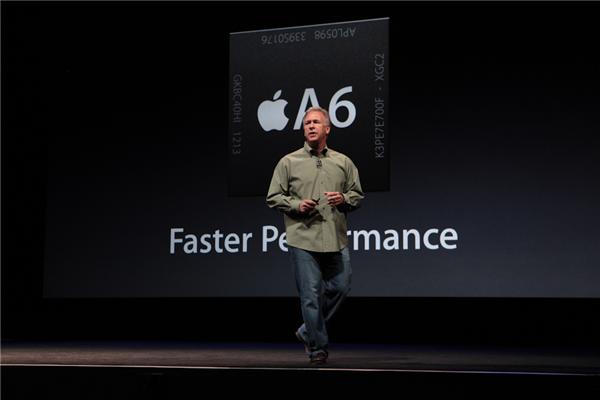 It's 2x faster than the A5 and 2x faster in graphics too. Imagine a phone 2 times faster than iPhone 4s!
Battery Life
Wondering how this processor's gonna eat up your battery?
3G talktime – 8 hrs
3G browsing – 8 hrs
8hrs LTE browsing
Wi-Fi browsing – 10 hrs
Video playback – 10 hrs
Music – 40 hours
Standby – 225 hrs
It isn't bad if you ask me.
iSight Camera
iPhone 5 camera comes with a 8 megapixel sensor, 3264×2448 resolution w/backside illumination, hybrid IR filter, five-element lens, f2.4 aperture (25 percent smaller). There's a new image signal processor in the A6 chip, does spatial noise reduction, with a "smart filter" something that produces better low-light performance and captures photos faster.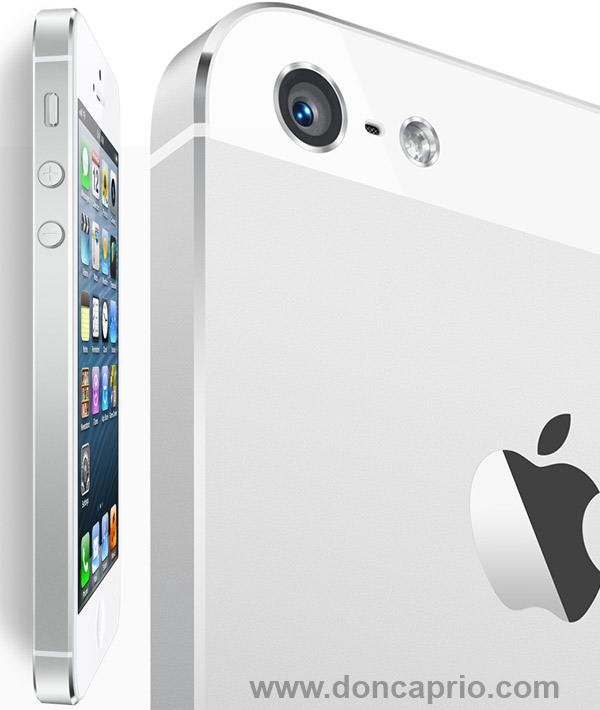 New camera features include dynamic low light mode for better shots in low light conditions and panorama which lets you capture giant images up to 28 MP.
There's an improvement on video as well: 1080p video and the stabilization has improved. There's face detection for 10 people, and now you can take photos while you're shooting video.
And now the front-facing camera is finally 720p. It's a small but important improvement.
New Connector
The iPhone has used the iPod 30 pin connector, which launched in 2003 but iPhone 5 puts an end to that. The new connector (called Lightning) is has an all-digital, 8-signal design with an adaptive interface and improved durabilty as Apple claims.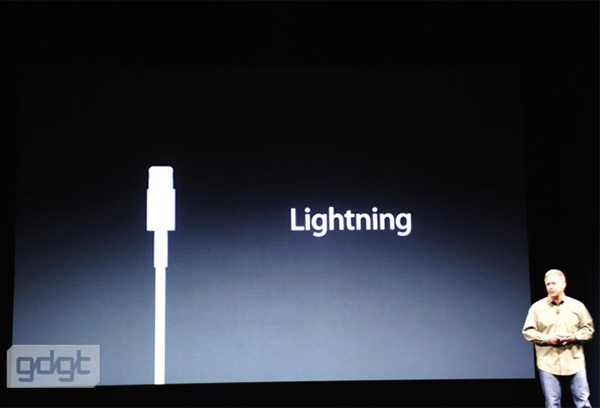 Of course, there's a new adaptor that lets you use your older iPhone with this connector.
New OS: iOS 6
We've heard all about iOS 6 but the key features include exclusion of all Google apps including Youtube and Google Maps. iOS 6 comes with Apple's new map app which comes with features sharp, vector-based images, turn-by-turn navigation, traffic information, Siri and Yelp integration.
Also, it comes with a new app called Passbook that turns your iPhone to a digital wallet. This new app lets you will let you organize tickets, coupons, gift cards and much more.
Lots of other added features include improved phone call handling, Facebook integration, upgrades to Safari, Mail, Facetime and Siri. Shared Photo Stream also lets you share images with family and friends. It also allows comments and likes as well.
iPhone 5 Price
The iPhone 5 will come in three memory configurations: 16GB ($199 USD), 32GB ($299 USD), 64GB ($399 USD) with a 2-year contract.
Without a contract, it's $799 for the 16GB model, $899 for 32GB and $999 for 64GB.
Pre-Order
The iPhone 5 will be available for pre-order from Friday, September 14th, 2012. It will be made available in stores and homes by North America, Canada, UK, Germany, France, Australia, Japan, Hong Kong and Singapore on September 21st.
If you're in Nigeria, you may have to wait a little while before it finally gets here but based on my speculation, it's likely to be around ₦150,000.