One of the most successful and powerful businessmen in Africa, Alhaji Aliko Dangote, is estimated to be worth 18,6 billion American dollars (according to the 2015 data). Despite taking a serious hit from the crisis of 2014 (before the crisis, his net worth was over $25 billion), he still remains the richest man in all Africa.
This man has made a fortune over thirty years ago and somehow managed not to waste it even in dire times. But how did he do that? How did he manage to achieve this level of wealth and keep it? Thanks to Nigerian Bulletin, we can learn some secrets of wealth that helped Aliko Dangote become the man he is today.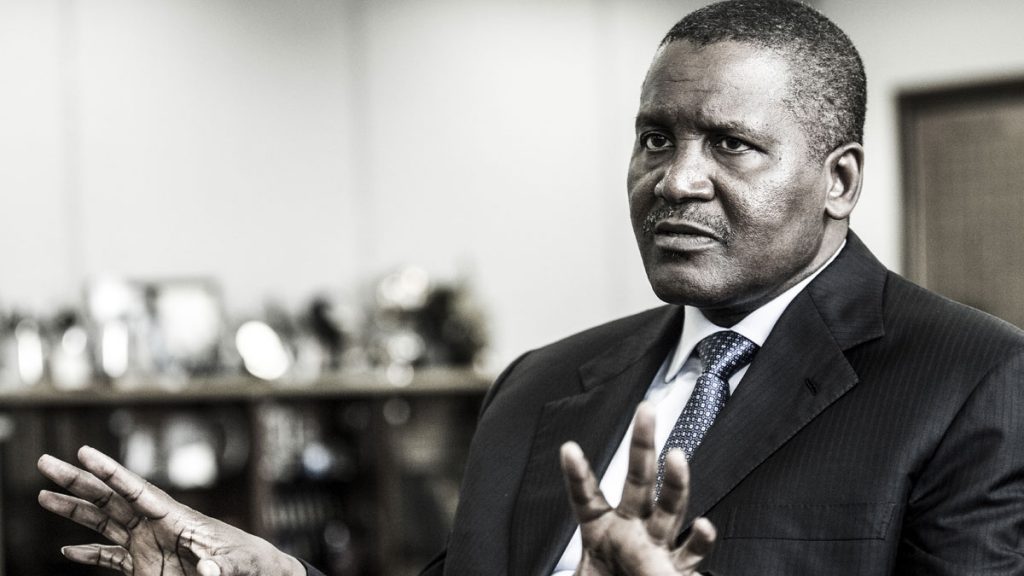 Here they are:
At one point, even Aliko had to work for somebody
During his early years, the now rich executive used to work for Sani Dangote, his uncle. He understood that, in order to become a leader, he had to try being a servant first. While working for his uncle, Aliko was also able to learn about the secrets of the trade, which helped him on his own journey to wealth.
He needed to take a loan in order to open his business
Money does not grow on trees, which is why Dangote had to ask his uncle for a loan when he wanted to start a business. He borrowed ₦500,000 from Sani back in 1977 after explaining his business plan. Despite the fact that he asked for money from his own family, he still had a strict term of three months to repay the loan. Aliko made it all work and was able to repay the loan on time.
Aliko Dangote's business began with trading commodities
He began his business with importing such commodities as vegetable oil, textile, cocoa, millet, cotton, salt, pasta, rice and sugar into Nigeria and earning profits from sales.
The success of Dangote's initial business was in a good distribution network
As his business could not work without the products reaching the consumers, Aliko had to create his own distribution channel that allowed him to deliver his produce to the clients faster than anyone else.
He slowly moved on from importing goods to producing them
After his import business had brought him the desired profits, Aliko decided to move on to manufacturing. In one of his interviews, he mentioned that it turned out to be one of the best decisions he had ever made. He created Dangote group, a conglomerate of 13 companies that produce various commodities.
He has built himself a brand
During the course of his entrepreneurial career, Dangote managed to become a household name. He once shared that it was very important for every business to have a recognizable brand and to keep it up. Having a well-known and respected brand helps a lot in the conditions of a competitive market.
Cheap does not always equal bad
One of the reasons why Dangote's products have an advantage over his competitors' lies in the fact that he offers good quality products for a fairly low price. Affordable prices and exceptional quality of what he offers to allow him to win over the clients of the rival brands.
A large breakthrough made Aliko Dangote rich
As Dangote is very skilled in terms of networking and making important connections, he managed to secure a license for importing cement. This development gave his business a much-needed boost and significantly increased its prosperity.
Hard work is the key
According to some reports, Aliko Dangote gets about 3 hours of sleep each day, as he goes to sleep at around 2 am and wakes up at 5 am. Most of the time he spends on creating new strategies for his business and thinking about how he could transform it.
You have to obey the laws of the land
If you want to be as successful as Aliko, you have to be a lawful citizen. Aliko's credit and tax records are exemplary, and he takes the law very seriously.
That is all for Aliko Dangote's path to success. You can read more about Aliko Dangote on this website. Take care!