We've all seen the ads "make money online here". Most of us roll our eyes at them, as more often than not there's some catch involved or it turns out to be a scam. Are there actually legitimate ways to make money online? We've collected six of them that actually work.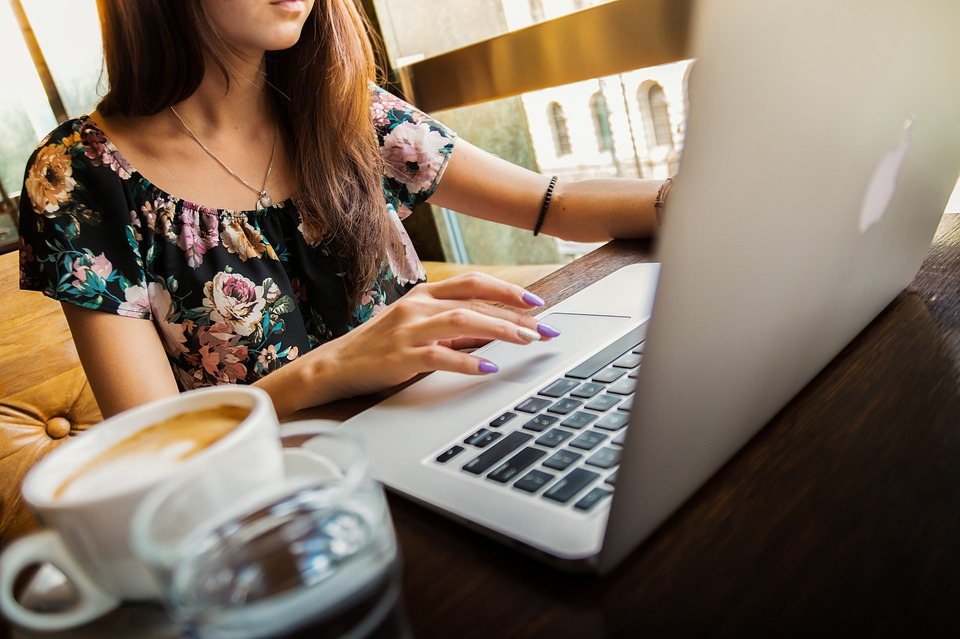 1. Online Surveys
Sites like Swagbucks pay users to complete online surveys. The surveys range from retail services to political surveys, but for the most part, the surveys are on purchases you make or specifics of your favorite brands.
Online surveys can provide a source of extra income for the college student or anyone with extra time on their hands. You'll simply need an internet connection and an account with the provider.
Most of the survey services pay in points for completed surveys, which can then be redeemed for cash, or in the case of Swagbucks, for gift cards to major retailers. Either way, you're earning money by answering questions, and that's pretty great.
2. Starting Your Own Blog
A blog can grow into a very lucrative venture if you do it right. Starting a blog is easy, and doesn't even require a web designer anymore. With sites like Wix and WordPress, you can customize pre-made templates and get a custom site for free.
Once you've designed your site, you'll want to upload content consistently and work on growing your reader base. Getting yourself out there is how you generate new readers, and the more traffic you generate, the more money you can make.
Advertisers will pay for space on your site to advertise their products to your readers. Best of all, you're in complete control of what goes on your site, so if you don't agree with a certain company's message or products, you don't have to advertise it.
In 2005, Adrianna Huffington founded The Huffington Post. (You might be familiar with it?) Its net worth as of 2018 was around $1 billion, and it was sold to AOL in 2011 for $315 million. That's right, $315 million. Still skeptical about blogging?
3. Affiliate Marketing
Do you have hundreds or thousands of followers on any of your social media accounts? Then you might want to consider affiliate marketing as an extra source of income. Essentially you'll be talking up major brands and when your followers visit the link you provide, you get a commission from any sales linked from your page.
This is a great way for big brands to connect with the public and provides you with a chance you utilize your social media presence to generate some extra money. If you have a thousand users, and only fifty of them click the link and buy a product, that's still fifty purchases on which you receive the commission.
Affiliate marketing is one of the easiest ways to make money online. It only requires a social media presence and a few well-placed clicks and you'll be making extra money in your spare time.
4. Clickworker
Clickworker is an interesting concept in that it connects businesses who need task work completed such as data entry and more. For large projects, often the small details are overlooked and require extra help to complete. Cue Clickworker.
You'll be working on small tasks that are usually part of a bigger project, on your own time. As an independent Clickworker, you'll complete tasks on a piece rate basis, and will be paid upon completion of your tasks.
Copywriting, translations, survey taking, and analysis are just a few of the tasks that Clickworker offers to its affiliates. If you're looking for simple work that you can do in your free time, Clickworker pays well and has a constant source of freelance work available. Check out this list of money making apps on Careful Cents for even more ways to get paid.
5. Post A Gig On Fiverr
Fiverr is a marketplace for all kinds of freelance services from design to tutoring and much more. You can start your own gig completely free and start generating income using your skills and abilities.
Maybe you've always been great at graphic design or writing but never thought to make money that way. Fiverr is the place to start. You get to set your prices, the details of your gig, and everything is done securely through the site.
The default price is usually five dollars, hence the name, but you can add premium packages or services and charge as much as you want, within reason.
6. Get Paid For Reviews
Listening to music and getting paid for it? That's right. Slicethepie.com pays its users to write reviews about music, among other things. The reviews go directly to the artist to provide them with feedback and help record labels make decisions on new music.
Slicethepie doesn't just review music, though. You'll get to review fashion items, commercials, and more, and best of all, your voice is worth money. Simply leave a review for the product or song and you'll get paid.
Slicethepie claims to have already paid out $1 million to its reviewers, so it's clearly working and generating more new users every day. Why not give it a try? Getting paid to listen to music is almost as good as getting paid to write it yourself.
The Take-Away
Not all "make money online" gigs are scams. Just be wary and do your research before you sign up for any money-making services, and remember, you can make as much money as you want, depending on how much time you put into it. The only limit is your own ambition.