If you own a business, or even just from a consumer's perspective, it's helpful to know what carbon fiber is. Below, we'll provide you with some of the most relevant things to know about carbon fiber and its applications.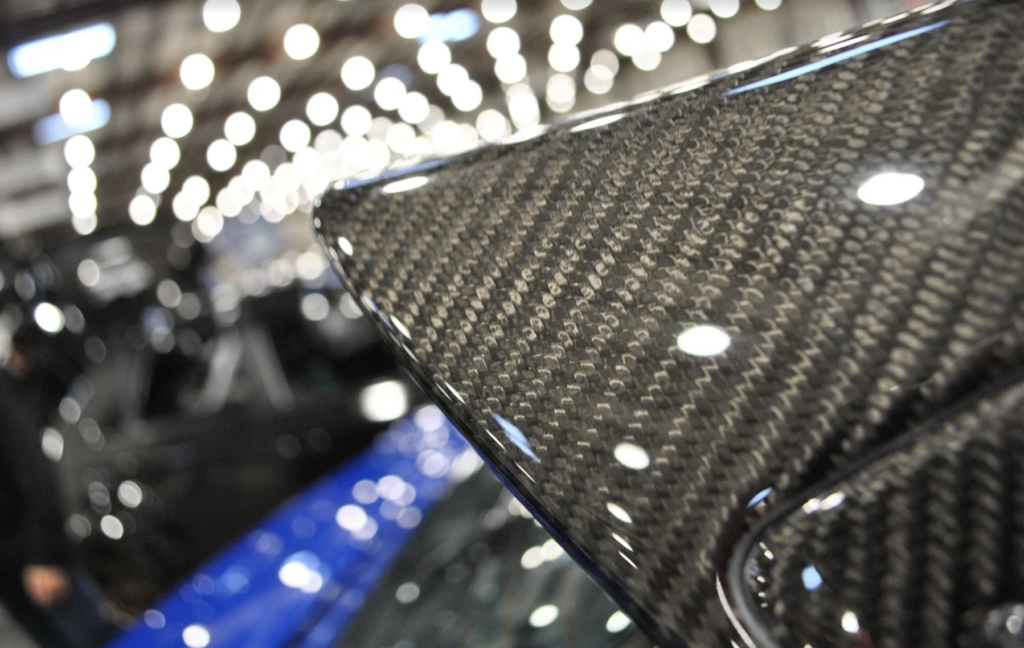 An Overview
Carbon fiber is a versatile composite material that has excellent stiffness and strength relative to its weight. Carbon fiber is often used for high-performance applications because of this.
Uses of carbon fiber include automobiles, sports goods like snowboards, medical solutions, and aerospace. In fact, its popularity as a material for so many broad applications is likely to continue to grow because the cost to manufacture is going down, and the technology is becoming more advanced.
We tend to think of carbon fiber as being a highly advanced, modern material, but it's been in existence for more than 150 years and there are several different types of carbon fiber.
Traditional uses of carbon fiber can be found in the military, starting with the Navy. Carbon fiber was used to create incandescent lightbulbs with carbon fiber filaments.
Aerospace was another original industry to start using carbon fiber, mainly as a replacement for titanium and aluminum.
In the 1960s, researchers started looking at the material used in sporting goods like golf clubs, skis, and tennis rackets.
Now, there are far more applications of carbon fiber. For example, it's great for developing high-speed and high-performance vehicles because of the ability to maintain a lightweight construction.
Raw Materials
The materials used in the creation of carbon fiber are organic polymers. These polymers are made up of strings of molecules bonded with carbon atoms. The raw material used for the creation of carbon fiber is called the precursor.
The precursor is pulled into long fibers. Then, it's heated to a high temperature in an environment free of oxygen to prevent the fibers from burning. The high temperatures used during this time cause atoms inside the fiber to vibrate so that almost all the atoms that are non-carbon are expelled.
The carbon fibers are as thin as a tenth of a human hair width.
One of the reasons a lot of businesses and industries are now giving more attention to carbon fiber is because, compared with other alternative materials, the lower weight means less electricity or fuel is used, which is a better carbon footprint.
You can use carbon fiber to produce parts in almost any shape. It has corrosion resistance for longevity and also temperature resistance. Fatigue strength is also a major benefit.
The biggest disadvantage of carbon fiber is that it is labor-intensive to produce.
For mass-produced applications, it can be slow and require a lot of energy to manufacture carbon fiber.
The Energy Department has launched the Carbon Fiber Technology Facility at Oak Ridge National Laboratory with a team of researchers and manufacturers developing better and cheaper carbon fiber production processes.
Key Carbon Fiber Facts
Along with what's mentioned above, the following are some other things to know about carbon fiber.
Carbon fiber isn't pure fiber. Pure fiber is carbon nanotubes, which aren't able to be mass-produced fast enough to be seen currently as a viable material.
The majority of raw carbon comes outsourced from Asian manufacturers. Only a few companies currently have the needed technology to mass-produce it.
Interestingly, carbon fiber has the benefit of being both flexible and stiff. How it's weaved plays a role in which category it falls into. For example, with the application of high temperatures, flexibility increases.
The health care industry currently relies on carbon fiber extensively for lightweight, sterile medical equipment. Prosthetics are also advancing because of the material.
Carbon fiber materials have the potential to last forever.
Carbon fibers come from petroleum, rayon, and polyacrylonitrile.
What Is the Future of Carbon Fiber?
Finally, there are a lot of interesting things on the horizon for carbon fiber.
As we mentioned, the Energy Department is working on improving how carbon fiber can be used in an affordable way that makes sense in terms of production time.
The auto industry is looking at its use to help reduce the amount of fuel exhaust emitted by cars by replacing inefficient, heavy steel bodies. Toyota and General Motors are among the major car companies investing in carbon fiber and using it in production as a way to help reduce fuel consumption.
The Boeing 787 Dreamliner is made with carbon fiber reinforcements and also happens to be the best-selling passenger plane ever. The aircraft, because of the use of carbon fiber is lightweight and uses less energy both to get off the ground and stay in the air.