Before iOS 13, I had to jailbreak my iPhone or iPad to use DualShock 4. The jailbreak community is dying and the enthusiasm has gone down. Fewer people are willing to jailbreak their devices and I'm one of them. If you're still on iOS 12, you're out of luck and you would still need to jailbreak your iPhone or iPad to use a PlayStation 4 controller.
I've been using the public beta version of iOS 13 and I must say Apple made a lot of changes. Features we had to jailbreak our devices to use before now have been added. In addition, features that have been on Android OS have finally made their way to Apple devices.
How to Use DualShock 4 With iPad or iPhone without jailbreak
1. Make sure Bluetooth is turned on on your iPhone or iPad.
2. Press the PS button and Share button on your DualShock 4 until the LED starts blinking.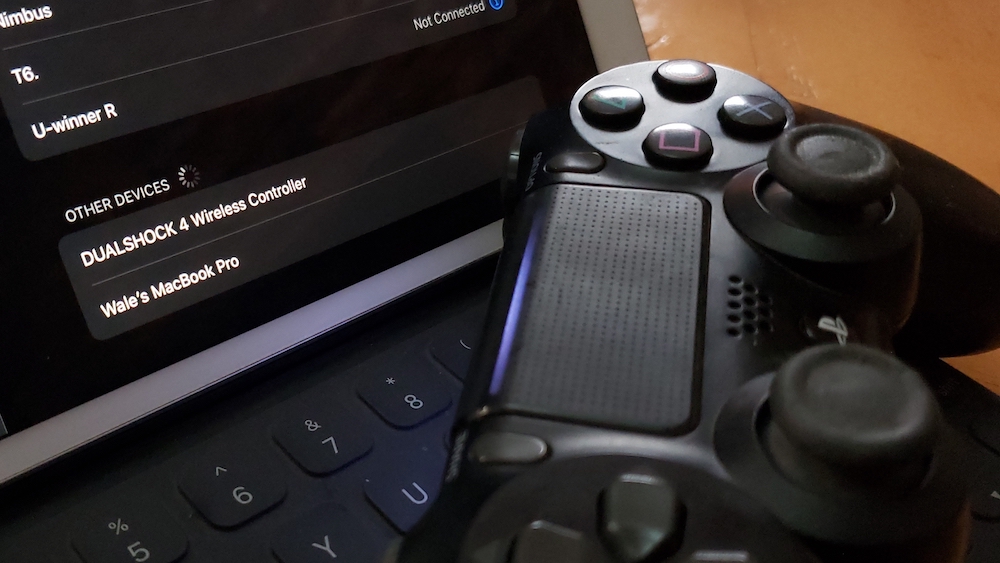 3. Search for the PlayStation controller in the list of available devices.
4. Tap to connect and that's it.
It can now be used to play native iOS games.
Is it any good?
Well, I've used this controller with quite a number of supported games without issues. I've even played PlayStation 4 games via Remote Play with the controller and it was perfect.
Do you still need an MFi controller?
I still have the SteelSeries Nimbus MFi controller I reviewed in the past. Now that DualShock 4 and other controllers work seamlessly with iOS, MFi game controllers may be rendered useless.