"Globalization" is a well-worn buzzword used to describe the interconnectednessof our world. Especially in the West and in developing economies like China, India and Brazil, the Internet has enabled new ways of living and working. At the same time, our interconnectedness is also our Achilles heel. U.S. President Barack Obama calls cybersecurity"one of the most serious economic and national security challenges we face as a nation."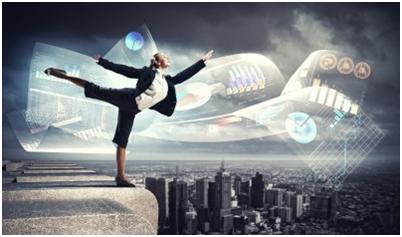 If you have a serious interest in a cybersecurity career, you might look at this for more information about online information security colleges. You can also check out the White House's Comprehensive National Cybersecurity Initiative home page to see what the government is doing about cybersecurity. Whether you're an expert or a regular citizen, you should be aware that the connections that make global communication and relations possible could also be the mechanisms that tear it apart.
Interconnected Utilities
Grid interconnection provides a multitude of advantages whether interconnection takes place between regions or between countries. The Internet-enabled smart grid allows two-way communication between consumers and utilities so that the electricity grid can adapt quickly to changes in demand. Benefits of interconnectedness include:
Improved efficiency
Quicker restoration of power after storms or other disturbances
Automatic rerouting during power failures, prioritizing emergency services
Lower operations and management costs for utilities
Lower energy costs for consumers
Reduced demand at peak times
Integration of renewable energy sources, such as wind energy and solar
At the same time, integrating the power grid makes it vulnerable to cyber attacks. Last October, former Secretary of Defense Leon Panetta said that hackers had infiltrated critical infrastructure such as chemical, electricity and water plants in the U.S. and in other countries. In Saudi Arabia and Qatar, for example, the Shamoon virus, which was deployed against energy companies, destroyed 30,000 computers. Unfortunately, the U.S. government can only do so much. About 80 to 85 percent of critical infrastructure is owned by the private sector.
Interconnected Defense
U.S. Defense Advanced Research Projects Agency (DARPA) launched the Internet in the late 1960s. Between Operation Desert Storm and Operation Iraqi Freedom, U.S. military bandwidth requirements increased by 300 percent. Thanks to the Internet, information flow between Armed Forces units and even between nations enables reconnaissance, surveillance and intelligence sharing. Officers can receive central command orders from anywhere in the world, and deployments and missions can be monitored and assessed in real time. During attacks like 9/11, military units and first responders can coordinate efforts even when major operations centers are destroyed.
However, in March, a Defense Science Board task force issued a sobering report on the military's cyber attack defenses. The task force found that the Department of Defense had inadequate cyber protections that made it vulnerable, particularly to a multi-pronged opponent attacking on the cyber, intelligence and military fronts. Adequate weapons of deterrence, mission assurance and offensive cyber capabilities, according to the report, would take the DoD years to build.
Interconnected Financial Markets
During the Great Recession of 2008, the world learned how deeply interconnected our financial markets truly are. On one hand, the ability to access international investment products to monitor currency movements in real time and to conduct algorithmic trading has greatly increased wealth in the investor class. On the other hand, when one country or even a major company faces disaster, that disaster has the potential to rock financial markets all over the globe.
In 2011, the Nasdaq OMX reported that it had been the victim of a cyber attack. The attack targeted sensitive corporate information but didn't disrupt trading. Later that year, the New York Stock Exchange also fell victim to a cyber attack. Just two years later, in early 2013, 53 percent of international exchanges have already been hit by cyberattacks.
The Great Equalizer
The Internet has given small businesses and countries a platform that gives them the chance to compete in the global economy. At the same time, the industrialized world's dependence on cyber innovation has also made it vulnerable to cyberattacks. According to USAToday, North Korea may graduate as many as 500 "cyberwarriors"schooled in information warfare each year. And without the idea of mutually assured destruction, the U.S. could have a hard time deterring cyberattacks against our most critical infrastructure.
About the Author: Li Xiao Ping is a cybersecurity consultant who has participated in DARPA's Cyber Fast Track program. She lives and works in Washington, D.C.