In recent years, the entertainment industry has witnessed a remarkable shift in consumer preferences as audiences increasingly seek out unique and memorable experiences. Gone are the days when traditional forms of entertainment, such as movie theaters and amusement parks, were the sole options for leisure activities. Today, a new wave of entertainment venues has emerged, capturing the growing demand for one-of-a-kind experiences. This article explores the rise of these venues and examines how they have redefined the entertainment landscape.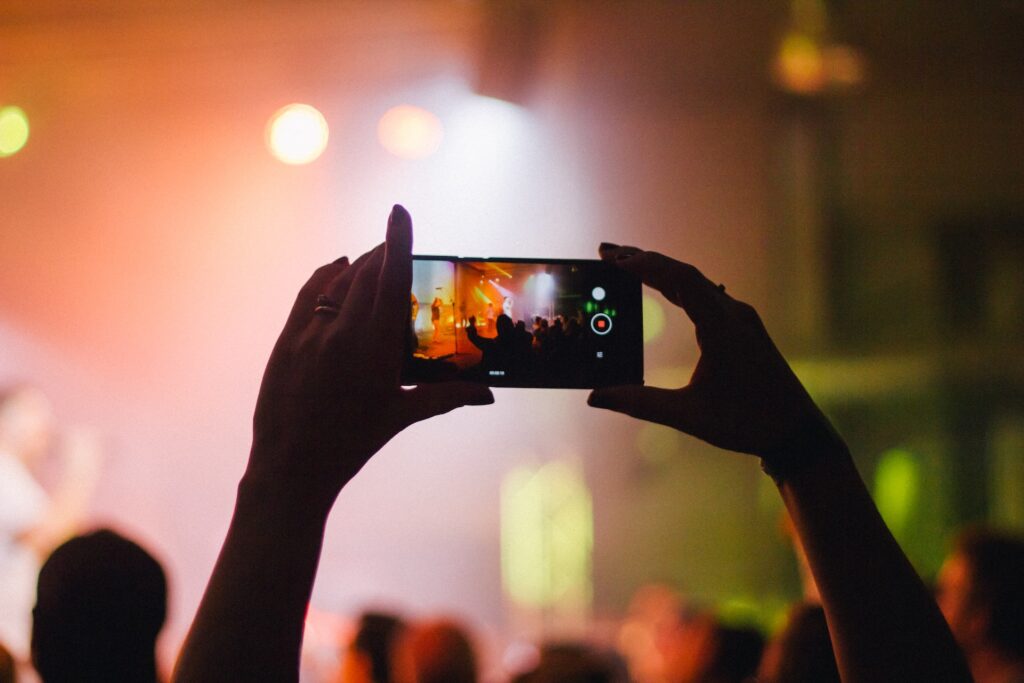 The Changing Face of Entertainment:
Over time, entertainment has evolved to cater to consumers' evolving tastes and desires. While traditional entertainment options like movies, concerts, and theme parks continue to have their place, there has been a significant shift towards experiences beyond passive observation. Today's audiences crave immersion, interactivity, and personalization in their entertainment choices.
Defining Unique Experiences:
In this context, what exactly constitutes a unique experience? These entertainment venues offer more than just a show or event; they create a complete environment that transports visitors to a different world, engages their senses, and challenges their perceptions. Whether it's an immersive theater production, an interactive art installation, or a themed restaurant, these experiences aim to leave a lasting impression on attendees.
Meeting the Growing Demand:
The rise of unique entertainment venues can be attributed to the increasing demand from consumers for novel and personalized experiences. People seek opportunities to break away from routine, engage in meaningful social interactions, and create lasting memories. This shift represents a desire for authenticity, individuality, and a departure from the homogenized mass-market experiences of the past.
The Role of Technology:
Technological advancements have played a crucial role in enabling the rise of unique entertainment experiences. Virtual reality (VR), augmented reality (AR), interactive installations, and advanced audiovisual effects have created new possibilities for creating immersive and captivating environments. Technology has become a powerful tool for storytelling, allowing creators to transport audiences to different worlds and enhance their overall experience.
Embracing Collaboration and Innovation:
The success of unique entertainment venues lies in the collaboration and innovation fostered within the industry. Creators, artists, technologists, and entrepreneurs are joining forces to push boundaries and challenge conventional norms. This synergy of diverse talents and expertise is instrumental in crafting unforgettable experiences that captivate audiences and keep them returning for more.
Defining 'Unique Experiences': What Sets the New Wave of Entertainment Venues Apart
In entertainment, "unique experiences" has gained significant traction recently. These experiences offer something beyond the ordinary, enticing audiences with the promise of immersive, interactive, and personalized encounters. This section will delve into the defining characteristics that set apart the new wave of entertainment venues, providing a deeper understanding of what makes them unique.
Immersion: Stepping into Another World:
One of the key aspects of unique entertainment venues is their ability to create a sense of immersion. These spaces transport visitors to a different reality- a fantastical realm, a historical period, or an imagined future. Through detailed theming, captivating storytelling, and meticulous attention to detail, these venues aim to completely engage the senses and make attendees feel like active participants in the experience.
Interactivity: Engaging and Empowering Audiences:
Unlike traditional entertainment, which often involves passive observation, unique experiences thrive on interactivity. These venues encourage audiences to actively engage with the environment, participate in the narrative, and make choices that impact the outcome. Whether solving puzzles, making decisions, or collaborating with other attendees, interactivity creates a sense of agency and empowers visitors to shape their adventures.
Personalization: Tailoring the Experience to Individuals:
Another defining characteristic of unique entertainment venues is their focus on personalization. These experiences cater to attendees' preferences, tastes, and desires. From customized storylines and character interactions to personalized surprises and tailored recommendations, every aspect of the experience is curated to make visitors feel special and create a sense of ownership over their journey.
Multisensory Stimulation: Enveloping the Senses:
Unique entertainment venues go beyond visual and auditory stimulation; they aim to engage all the senses. From intricate set designs and atmospheric lighting to carefully selected music and immersive soundscapes, these venues create a multisensory symphony that envelops attendees, heightening their emotional and sensory engagement. Tactile elements, aroma, and even taste can be incorporated to enhance the overall experience further.
Breaking Boundaries: Challenging Conventional Formats:
One of the defining characteristics of the new wave of entertainment venues is their ability to break boundaries and challenge conventional formats. They blur the lines between different artistic mediums, combining elements of theater, gaming, art installations, technology, and more. By pushing the limits of creativity and experimentation, these venues offer innovative and unexpected experiences that defy traditional categorization.
The Market Shift: Understanding the Growing Demand for Unique Entertainment Experiences
The entertainment landscape has experienced a significant shift in recent years, with a growing demand for unique experiences. This section will delve into the market dynamics that have fueled this shift, examining the factors contributing to the increasing popularity of unique entertainment venues.
Escaping the Everyday: Seeking Novelty and Adventure:
One of the primary drivers behind the demand for unique entertainment experiences is the desire to break away from the monotony of everyday life. People seek novelty, adventure, and escapism in a world saturated with digital content and standardized experiences. Unique entertainment venues allow one to step into a different world, explore new realms, and embark on thrilling adventures that offer a temporary respite from the mundane.
Authenticity and Memorable Moments:
Modern consumers value authenticity and memorable moments more than ever before. Unique entertainment venues tap into this desire by providing experiences that feel genuine, immersive, and distinct. These venues offer a departure from mass-produced, cookie-cutter entertainment options, allowing individuals to create lasting memories and forge personal connections with the experience and those around them.
Unique entertainment venues catalyze social connections and shared experiences in an increasingly digital and isolated world. These venues create opportunities for friends, families, and even strangers to come together, interact, and collaborate in a shared adventure. The social aspect of these experiences adds a layer of enjoyment and fulfillment as attendees bond over the unique moments they encounter together.
The Rise of the Experience Economy:
The growing demand for unique entertainment experiences can also be attributed to the rise of the experience economy. In today's society, people are placing more value on experiences rather than material possessions. Instead of seeking to accumulate things, individuals prioritize accumulating meaningful experiences that enrich their lives. Unique entertainment venues cater to this trend by offering experiences that are immersive, memorable, and worth sharing.
Influence of Social Media and Word of Mouth:
The influence of social media and word of mouth cannot be overlooked when discussing the growing demand for unique entertainment experiences. Attendees often share their experiences on social platforms, generating buzz and curiosity among their peers. The visual and narrative appeal of these experiences, combined with social media's ability to amplify and spread information rapidly, contributes to the increased awareness and popularity of unique entertainment venues.
Case Studies: Successful Entertainment Venues Pushing the Boundaries of Unique Experiences
To understand the impact and potential of unique entertainment venues, it is essential to examine successful case studies pushing the boundaries of what is possible in entertainment. In this section, we will explore notable examples of venues that have captivated audiences and redefined the concept of immersive and unique experiences.
Sleep No More: Theatrical Immersion at its Finest:
Sleep No More, produced by Punchdrunk, is an immersive theater experience that has garnered international acclaim. Set in a sprawling, multi-level space, the audience actively participates in a reimagined version of Shakespeare's Macbeth. Wearing masks, attendees freely explore the intricately designed sets, interact with the actors, and piece together their narratives through non-linear storytelling. Sleep No More has revolutionized immersive theater by creating a haunting and unforgettable experience that blurs the boundaries between audience and performer.
Meow Wolf: Interactive Art Installation Wonderland:
Meow Wolf is an art collective that has transformed the concept of interactive art installations into a surreal and immersive wonderland. Their permanent installation, House of Eternal Return, combines art, technology, and storytelling elements in Santa Fe, New Mexico. Visitors can explore a fantastical world filled with secret passages, otherworldly environments, and mind-bending visual experiences. Meow Wolf's success lies in its ability to create a space where attendees can become active explorers, discovering hidden narratives and engaging with the art in unprecedented ways.
The Wizarding World of Harry Potter: Theme Park Magic:
The Wizarding World of Harry Potter within Universal theme parks has set a new standard for immersive theme park experiences. Visitors are transported into J.K. Rowling's magical universe through meticulous attention to detail. From exploring Diagon Alley to riding a broomstick in Hogwarts Castle, guests are fully immersed in the world of Harry Potter. The integration of advanced technology, themed dining options, and interactive elements, such as wand interactions and magical spells, create a truly enchanting and unforgettable experience for fans of the series.
Secret Cinema: Blending Film and Immersive Theater:
Secret Cinema is an immersive entertainment company that combines film screenings with interactive theater experiences. Secret Cinema recreates iconic movie worlds with each event, allowing attendees to enter the story and interact with characters and settings. From dressing up in period costumes for a screening of Moulin Rouge to participating in a live-action version of Star Wars, Secret Cinema blurs the lines between fiction and reality, creating an immersive journey that engages all the senses and sparks the imagination.
The Museum of Ice Cream: A Deliciously Interactive Experience:
The Museum of Ice Cream is a prime example of how unique entertainment venues can transform everyday experiences into extraordinary adventures. Combining art, pop culture, and ice cream, this immersive museum offers a playful and interactive experience for visitors of all ages. From swimming in a pool of sprinkles to exploring whimsical ice cream-inspired installations, the Museum of Ice Cream invites attendees to indulge their senses and embrace their inner child in a joyous, Instagram-worthy environment.
Future Outlook: Potential Growth and Challenges in the Unique Entertainment Industry
As the demand for unique entertainment experiences continues to rise, the industry is poised for further growth and innovation. However, along with opportunities, there are also challenges to consider. In this section, we will explore the future outlook for the unique entertainment industry, examining its potential for growth and the obstacles that may arise along the way.
Projected Growth and Market Expansion:
The unique entertainment industry is expected to grow significantly in the coming years. As more consumers seek out immersive and personalized experiences, the demand for unique entertainment venues will continue to increase. This growth will likely lead to expanding existing venues and emerging new players, creating a diverse and vibrant landscape of unique entertainment options.
Technological Advancements and Enhanced Experiences:
Technology will play a crucial role in shaping the future of unique entertainment venues. Advancements in virtual reality (VR), augmented reality (AR), artificial intelligence (AI), and other immersive technologies will further enhance the capabilities of these experiences. This will enable venues to create even more immersive and interactive environments, pushing the boundaries of what is possible and providing audiences with increasingly captivating and realistic experiences.
Sustainability and Environmental Impact:
As the unique entertainment industry grows, there is a need to address sustainability and minimize its environmental impact. Constructing and operating large-scale venues can have significant energy consumption and waste generation. To ensure long-term viability, industry players must adopt sustainable practices, such as utilizing eco-friendly materials, implementing energy-efficient technologies, and incorporating recycling and waste management systems.
Balancing Accessibility and Exclusivity:
One of the challenges facing the unique entertainment industry is striking a balance between accessibility and exclusivity. While these experiences aim to provide something extraordinary, they must also be accessible to various audiences. Maintaining an inclusive approach, offering various price points, and considering the needs of diverse demographics will be essential to avoid creating a perception of exclusivity that alienates potential attendees.
Evolving Consumer Expectations and Competition:
As the unique entertainment industry grows, consumer expectations will continue to evolve. Audiences will increasingly seek out new and novel experiences, challenging venues to stay ahead of the curve and continually innovate. Moreover, with the increasing popularity of these venues, competition within the industry will intensify. Differentiation and the ability to offer unique and differentiated experiences will become vital to stand out in a crowded market.
Conclusion:
The unique entertainment industry's future holds significant growth and innovation potential. As technology advances, immersive experiences will become even more realistic and captivating. However, industry players must also address sustainability concerns and balance accessibility and exclusivity. With evolving consumer expectations and increasing competition, continued innovation and differentiation will be crucial for success. By navigating these challenges and embracing opportunities, the unique entertainment industry can continue to captivate audiences, redefine entertainment experiences, and shape the future of leisure and leisure activities.