Christmas is a great period for businesses. Sales rocket during the festive period as both new and existing customers look to secure the perfect gifts online. And 2013 seems to be no different, with total Christmas sales expected to exceed £40bn, according to forecasts from Deloitte.
However, with so many customers out there, competition is rife between stores as they try to offer the best products at the lowest prices in an attempt to secure a sale. But a good offer will only get you so far; excellent customer service is essential to both attracting customers and retaining them once Christmas has long been forgotten.
Also read: When Should You Consider Upgrading Your Business Email System?
Why customer relationship is important
So, how do you provide excellent customer service? This question is difficult to answer, as there are many different ways it can be done. Generally speaking, excellent customer service means going above and beyond the call of duty. One way you can do this is by using Customer Relationship Management software within your business. CRM software, as the name suggests, helps you to improve communication between you and your client, delivering results that can help you better tailor your business to their needs. Salesforce is one of the most popular CRMs out there and you can integrate Salesforce with other platforms and make it even more comprehensive.
Also read: Four Ways Poor Web Design Can Make You Lose Customers
The main way that many companies communicate with their clients is through a weekly or monthly newsletter. Whether this is advertising their products, or a simple company update, the newsletter is a vital tool in keeping a business fresh in a customer's mind. Sending out an ineffective newsletter will not only clutter up your customer's inboxes, but you could also lose out on potential sales in the process.
Benefits of an effective CRM solution
CRM software could help increase the effectiveness of your newsletters. The specialist software monitors if your email is opened and where your customer's are clicking, allowing you to tailor future newsletters to what works best.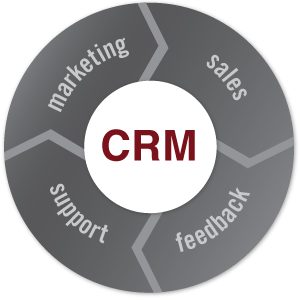 Moving away from communication, CRM software can help you to learn more about your customers. Through the software, you can look at a customer's spending habits and track the progress of any requests they may have made. From this information, you will be much more informed as to what your customers require from you.
Also read: 5 Reasons Why Your Email Marketing Campaign Isn't Working
These are just a few of the benefits that installing CRM software can have. If you are considering using it in your business, you'll need to decide on the correct package for you. In order to secure your success, it is important to choose software created by professionals, so you know that you're using the best tools available. Take a look at the CRM software from TSG. As one of the UK's leading IT support companies, you know that the software provided will be reliable and that support is there should you need it.
Overall, you should seriously consider incorporating CRM software into your business in order to aid its efficiency.