Soda Mobile might sound alien to you, but this is a name you might want to accustomed to. Soda Fire is a new budget device from this new player in the Nigerian mobile market. I got this device last week and took a look at it, unboxed it, popped one of my SIM cards inside and started using.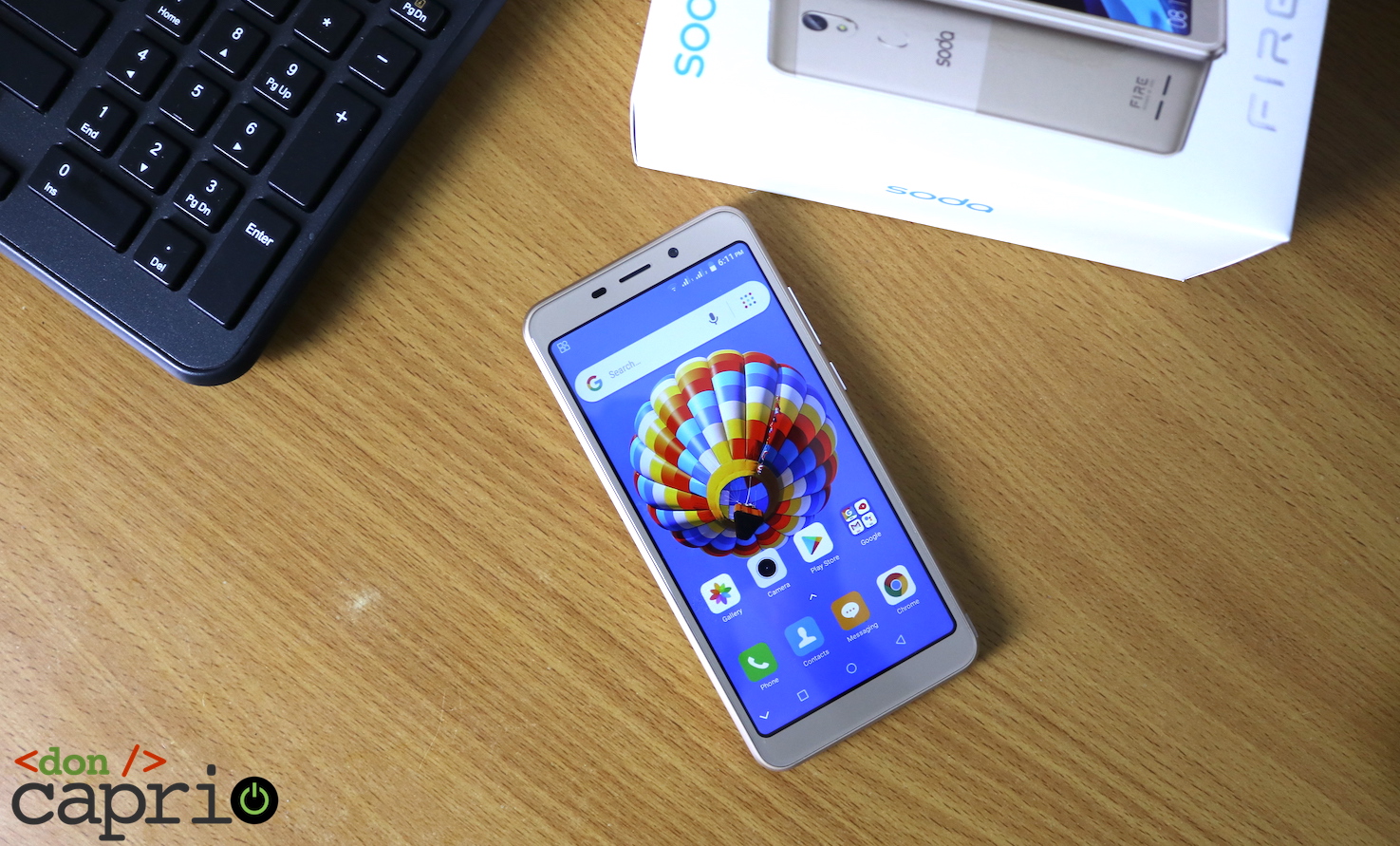 To be honest, I haven't used a budget phone in a long while and it felt rather strange holding one. However, a couple of minutes with the device got me back into the flow.
Unboxing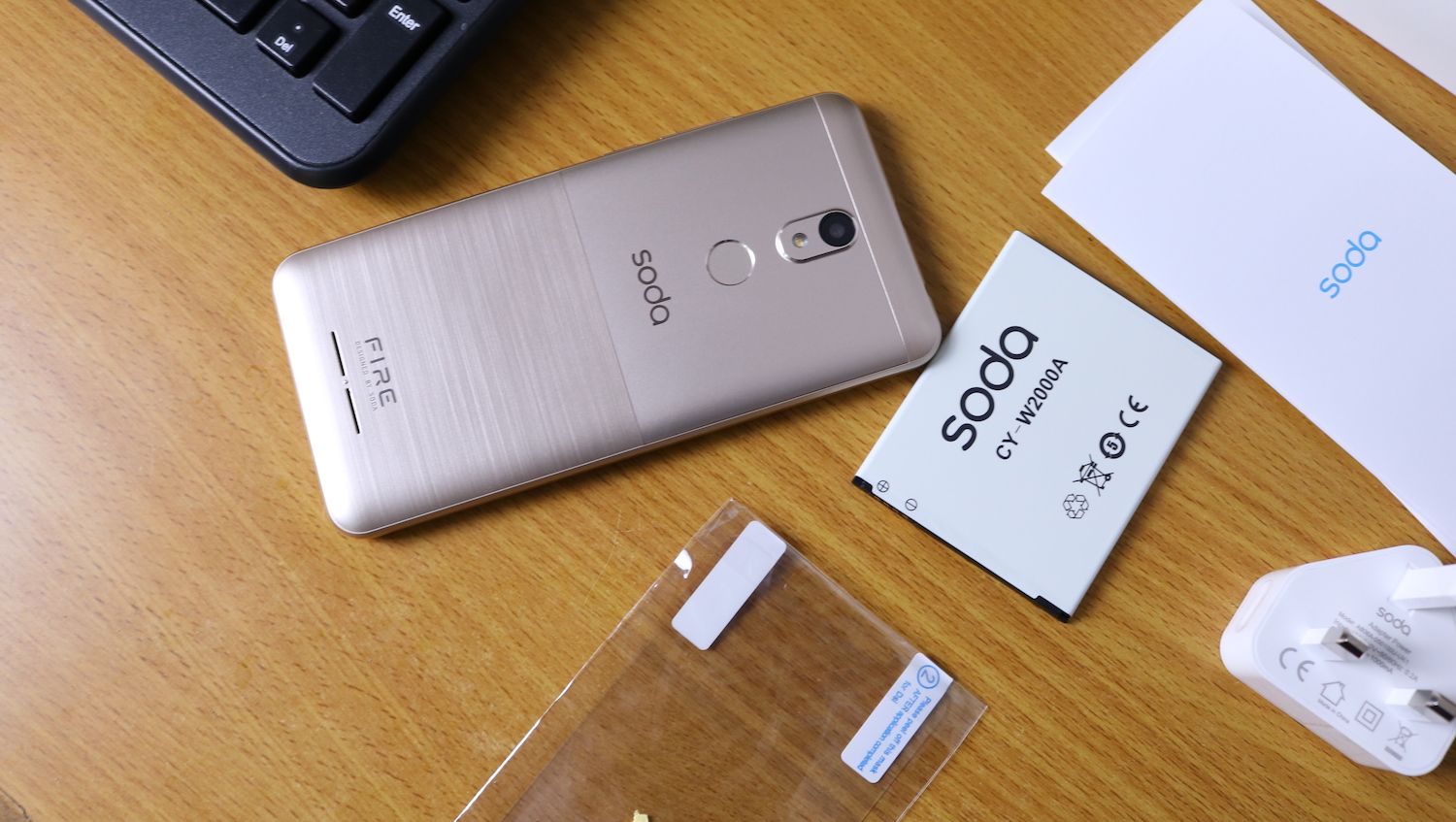 While it's not a device that would cost you an arm and a leg to acquire, it's worth mentioning that cheaps phones are actually getting better. Taking this phone out of the box, I immediately knew that the battery was removable because of the weight. A removable battery is a feature you hardly see on smartphones these days.
In the box, you've got:
documentation and a 15-moth warranty card,
a screen protector film with a wipe,
a clear case,
the battery,
a power brick,
and a USB cable.
First Impressions & Form Factor
I have the gold color and for a budget phone, the phone looks good. It has a dual-tone metal finish at the back: polished metal and brushed metal. It's actually a removable plastic back cover though.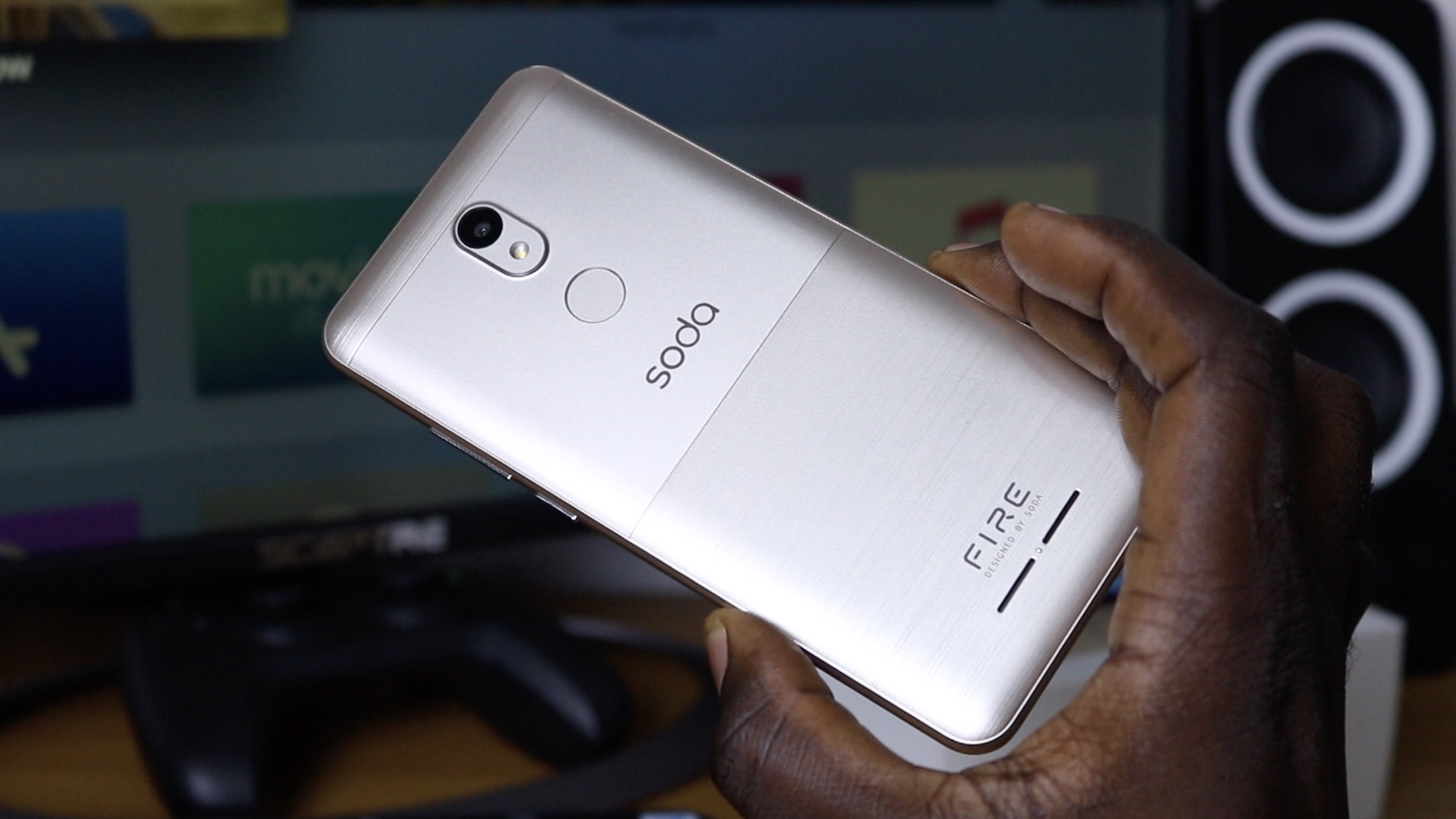 You've got a fingerprint reader at the back and a 5MP AF camera. The speaker is positioned at the back; it's not really my favorite placement though. I'm one of those who prefer to have speakers at the bottom.
At the top of the phone is the microUSB port and audio port. At the bottom is the microphone opening. I'm not certain there's a separate noise-cancelling microphone because I couldn't find it.
On the right side is the volume rocker and power button. At the front is the 5MP selfie camera right above the 5.34-inch screen. Opening the back cover, you've got two SIM slots. One is a hybrid slot that takes a micro-SIM or a microSD card and the other takes a nano-SIM.
Display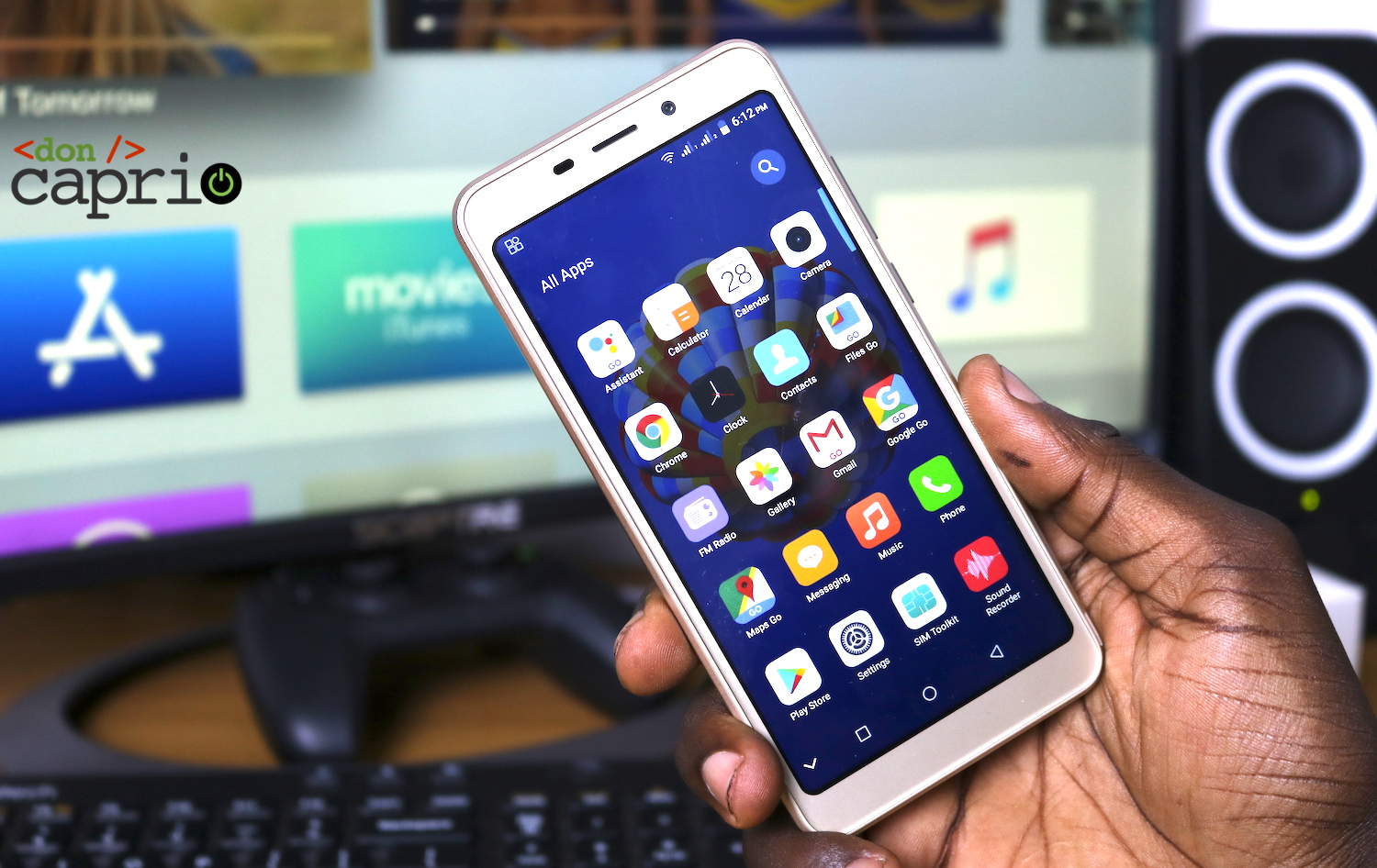 Soda Fire has a screen size of 5.34-inch with 18:9 aspect ratio. The quality is what you would expect from a budget phone. No, you're not going to get an OLED FHD display on a budget phone like this, but that's not to say the display is terrible. It's got a 480 by 960-pixel resolution and I guess you know what that means. For the price, you can't complain.
As for sunlight legibility, you shouldn't have a problem with the phone at maximum brightness.
The on-screen navigation keys do take some space but you can disable them and navigate with gestures. With this feature enabled, you only need to swipe up where the buttons are supposed to be to perform the same function.
Connectivity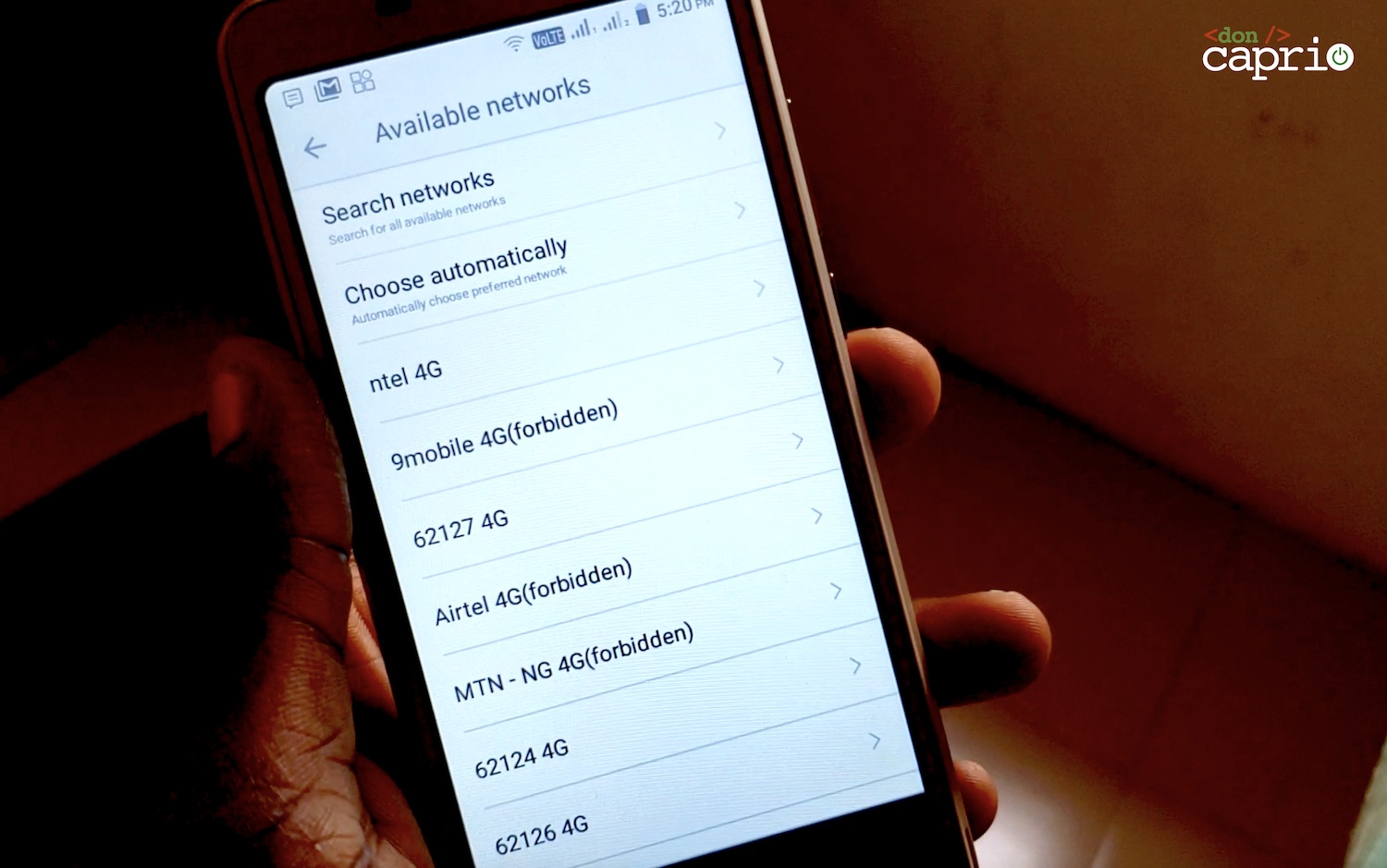 You don't usually find devices with 4G capability in this price range, but Soda Fire supports 4G LTE on both SIM slots and that's a good thing. It works great with ntel, Smile, MTN, 9mobile and other 4G networks except Glo that operates on a weird network phone.
Software & Performance
This phone runs Android Go Edition (Oreo 8.1) with a customized user interface Soda Mobile calls Passion UI.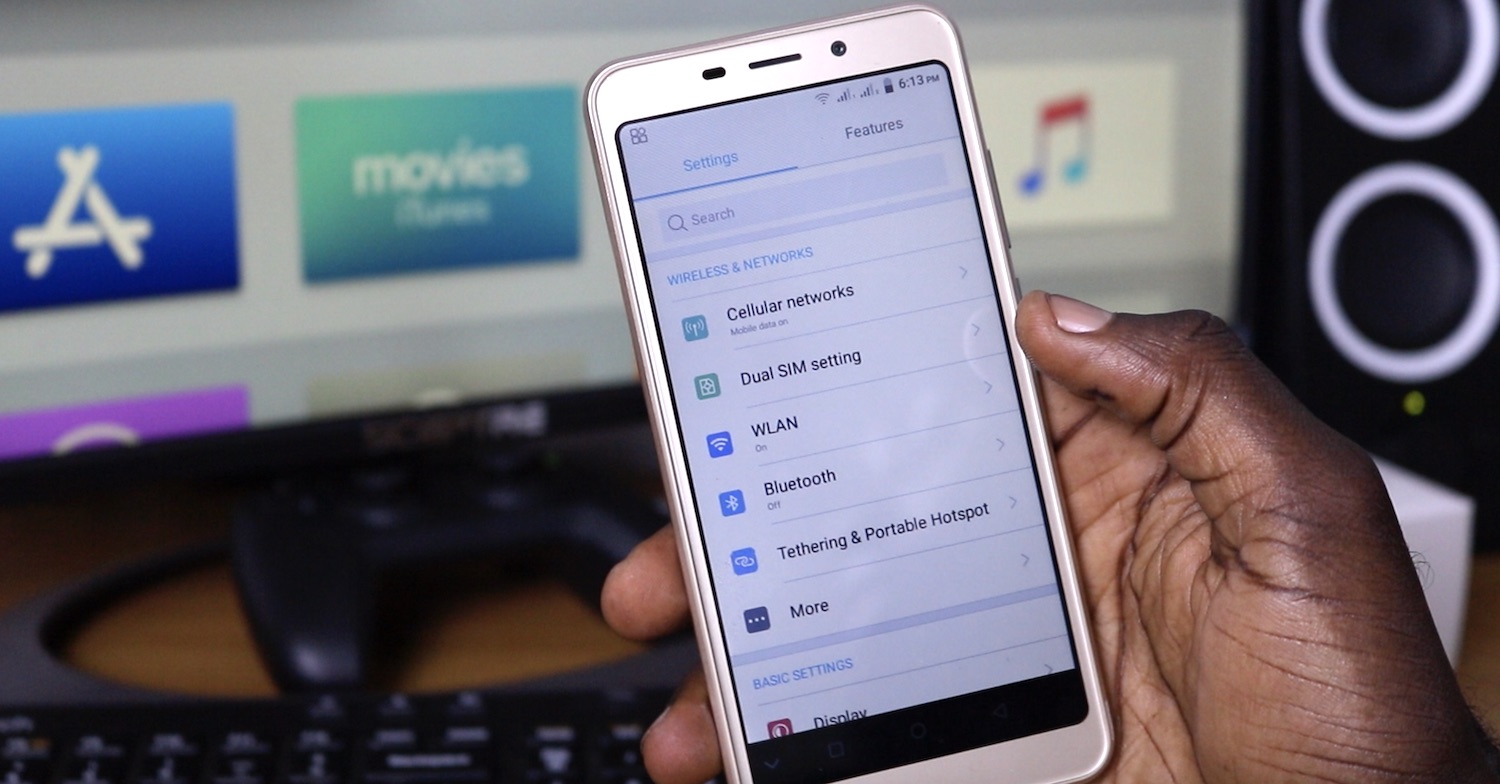 Now, the thing with Android Go Edition is that it's tailored for low-end devices. It's the same Android we know, but with some unnecessary features removed to make it work better on budget phones with minimal specifications.
Soda Fire has 1GB RAM and that's what you would likely see on devices in the price range. As for the internal storage, you have 8GB but this can be expanded with a microSD card. It's powered by a 1.5GHz quad-core processor (MediaTek MT6739).
Talking about the performance, it would be really silly to compare this phone with an expensive device that costs way more. But the truth is that I find this phone very usable. When using a budget phone, you've got to know your limitations and stay within that boundary. With this in mind, you shouldn't have any issue using a decent budget phone like Soda Fire.
Low-end phones used to be really frustrating to use but things have really changed with Android Go Edition and apps designed for these devices.
Camera
The 5MP rear camera takes the kind of pictures you would expect. Unfortunately, the screen doesn't do justice to the picture quality. Moving the images to a computer gives you images you wouldn't believe were shot with a budget phone.
It has modes like Face Beauty which I never use on any phone, Panorama, and animated GIF image maker which is fun to use. You've got a barcode scanner built into the camera and it shoots 1080p videos which I wasn't even expecting.
Although you don't have an LED flash on the front camera, you'have screen flash in its place.
Battery
This phone has a 2300mAh battery and surprisingly, it's quite good. My guess is that the low processing power and the optimized software accounts for that.
There's no fast charge though and it does take a while to get the phone from zero to full charge.
Verdict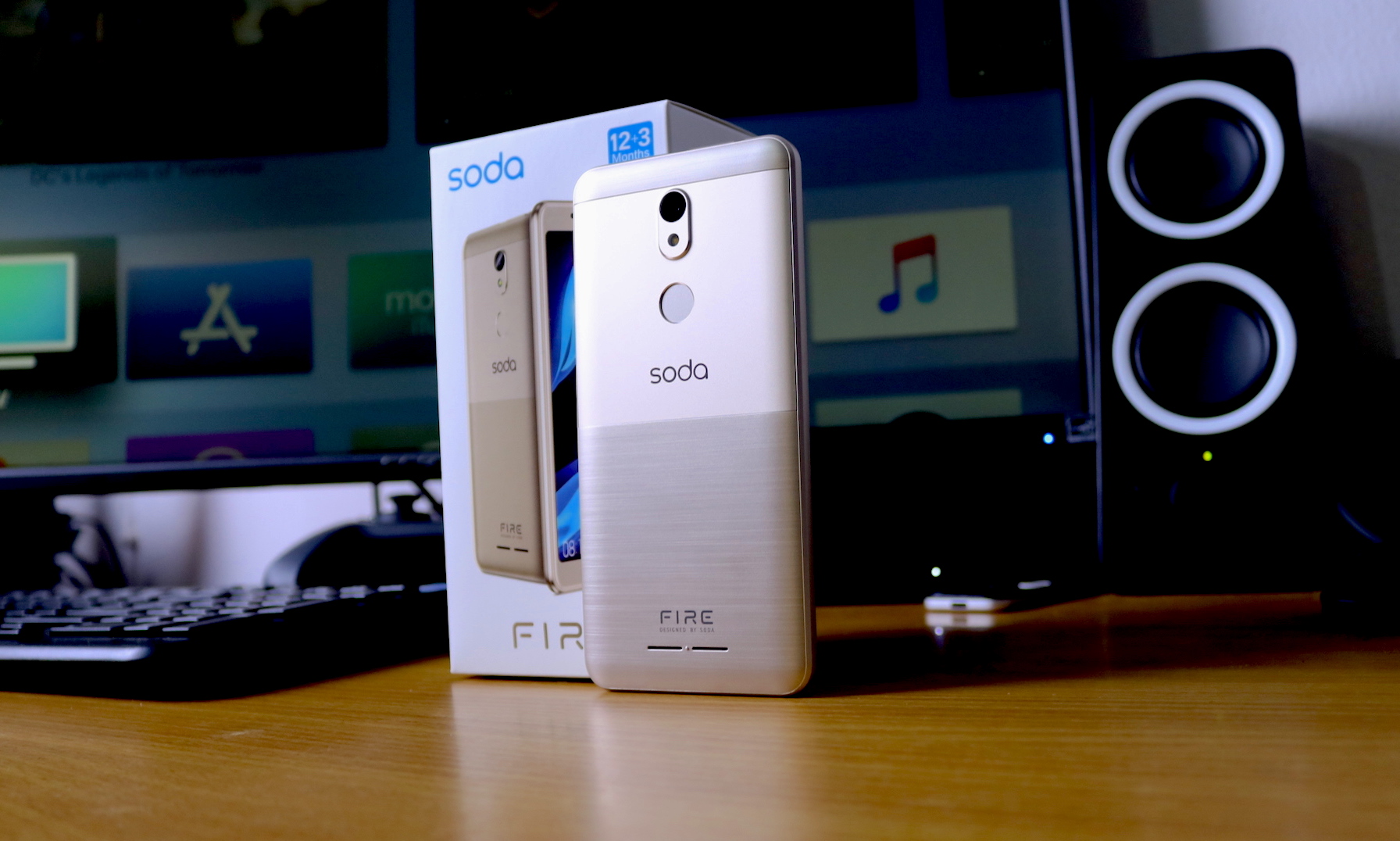 Although Soda Fire is not be a player in the big league, I should emphasize that it's a major contender in its price range.
It's hard to come by a dual-standby 4G LTE capable device at ₦26,000. So, if you're in the market for a budget phone, this is one of those you should give some serious hard look.
Disclosure: The review unit was provided by Soda Mobile Nigeria.