Forgot your Windows 10 password and wonder how you can reset it? Before finding ways to reset lost Windows 10 password, you have to determine if the account you're locked out is a local account or a Microsoft account. Simply type an incorrect password at Windows 10 sign-in screen. If you're prompted to reset the password at account.live.com/password/reset, it's a Microsoft account. Otherwise, you're using a local account.
In this tutorial, we'll show you how to reset lost Windows 10 password for both local account and Microsoft account. If you're a complete novice or you have no experience with password cracking, you've stopped by the right place.
Method 1: Reset Microsoft Account Password in Windows 10
A Microsoft Account is an online account that is not tied to the computer itself. When you forgot Microsoft account password on your Windows 10 PC, you can use another PC to reset lost password online. Follow these steps:
Step 1: Open the Microsoft password reset page in your web browser: https://account.live.com/password/reset. Then choose the " I forgot my password" option and click Next.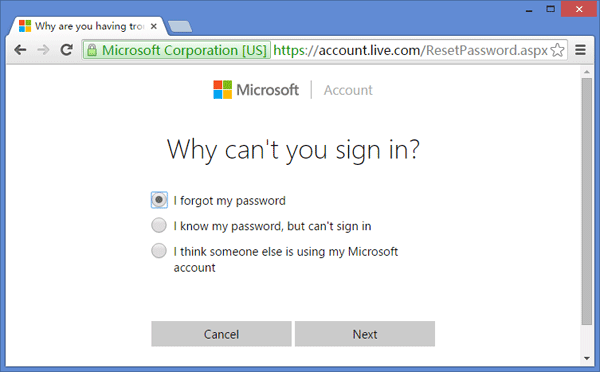 Step 2: Type the email address of your Microsoft account, enter the captcha shown in the picture and click Next.
Step 3: Choose the option for the way to receive a security code. This could be the alternative email address or a phone number that was provided when you register your Microsoft account.
Step 4: Enter the security code you've received and click Next. In the following "Reset your password" page, enter a new password twice and finally click Next.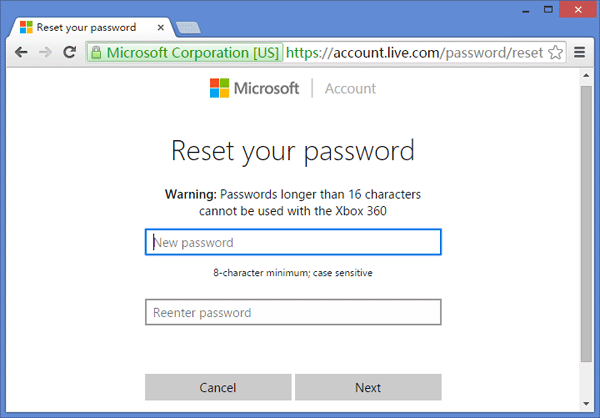 Now you've successfully reset a lost Microsoft account password. Turn on your locked computer and you then sign in to Windows 10 Microsoft online account with the new password.
Method 2: Reset Lost Password of Local & Microsoft Account
Still unable to reset your Microsoft account password via account.live.com/password/reset? Lost your local administrator password and your PC is locked down? PCUnlocker can help you reset forgotten local admin password as well as converting Microsoft account to local user so you can obtain access to Windows 10 without losing files.
Let's walk through the steps to reset lost Windows 10 password of local & Microsoft account using PCUnlocker:
Step 1: First of all, you have to use another PC to create a PCUnlocker Live CD (or USB drive). Download the ISO image of PCUnlocker and save it to your desktop. Next, burn the ISO file to CD (or USB drive) using a burning software like ISO2Disc.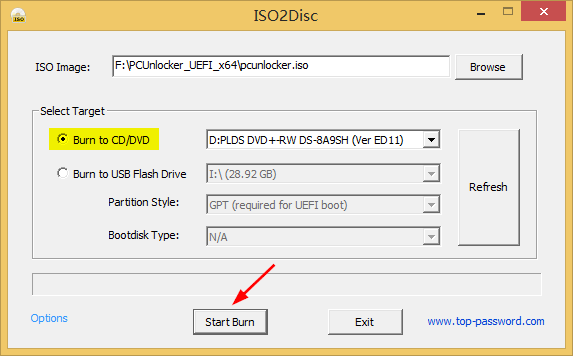 Step 2: Insert PCUnlocker Live CD (or USB drive) into the Windows 10 PC that you're locked out of. Start the computer and set it to boot from CD (or USB drive).
Step 3: After booting off CD, you'll see a list of user accounts found on your Windows 10 installation. Microsoft account is usually linked to an existing local user by Windows. As you can see from the screenshot below, I have a Microsoft account 'pcunlocker at hotmail dot com' which is linked to the local user 'David'.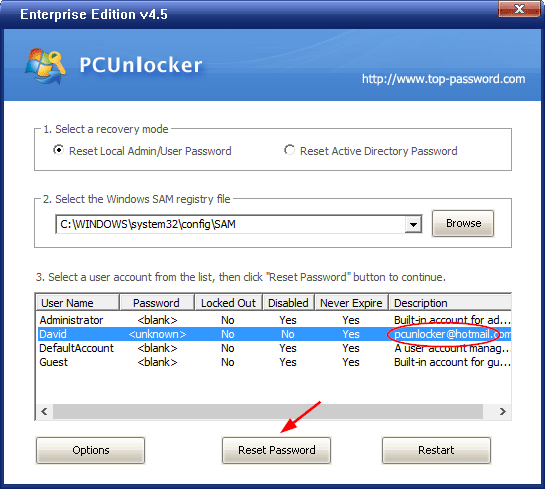 Step 4: Choose the account you want to reset the password for. In my example, I choose the David user and click the "Reset Password". The program immediately converted my Microsoft account back to the linked local account, and then removed its password.
Step 5: Now, reboot the PC and remove the CD (or USB). You can then log back in to Windows 10 local account without a password!
Conclusion
I know that many PC beginners reinstall Windows if they have forgotten Windows 10 password because they cannot figure out how to get into the system again. So I decided to write this Windows password recovery tutorial, specifically for beginners If you've had success with the methods on this page, let us know about them in the comments below.