The Internet offers an incredible number of ways to legitimately make money online. Some may be skeptical at the thought of operating an online store simply because shopping currently seems a bit over saturated. Others feel that competing against larger corporations would be futile.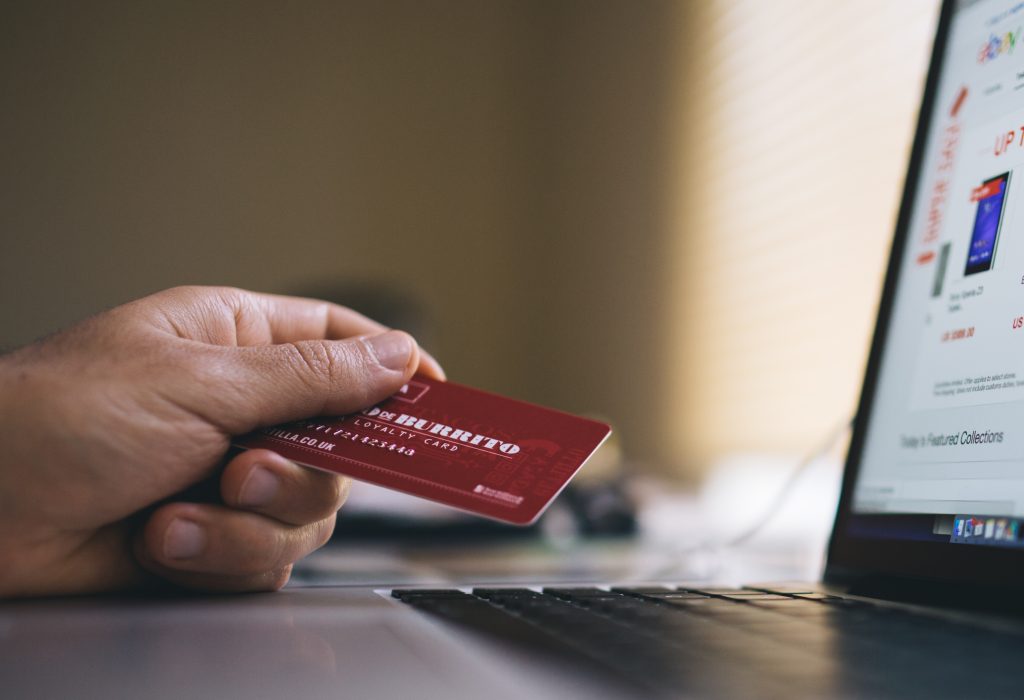 However, it's indeed possible to make money through eCommerce as long as an owner is capable of quickly adjusting tactics and marketing. The great thing about the Internet is that even the smallest companies can compete as long as they have strong web hosting. It's not like a small mom-and-pop store facing down Walmart in a local competition.
Here are several keys to making an eCommerce site successful in a world where it seems everyone has an online store of some kind.
Strong Marketing
Online marketing has a wide range of facets involved. Although large companies may throw thousands of dollars at a campaign every month, sometimes the most effective methods cost very little. In this regard, even the smallest of online shops have the capacity to accumulate sales.
In 2016, 53 percent of people using the Internet across the planet made a purchase online. That's literally millions upon millions of people. All it takes for an eCommerce site to make money is a good marketing plan. While some campaigns may cost a bit to get started, many of them are surprisingly free-to-use and very effective.
These marketing tactics include:
Social Media 
Sites like Facebook, Twitter and YouTube are havens for those looking to boost online reputation. As these platforms are free to operate, the only real investment is time to manage the accounts. Replying to consumers, sharing information and even posting coupons and discounts all helps to improve business performance.
Pay-Per-Click Campaigns
. Although many experts think pay-per-click campaigns are not as effective as they once were, they are still an excellent tool for getting the attention of consumers. In this platform, businesses only technically spend money when someone clicks an ad to visit the website.
Blogging
. Once thought to be isolated to people who just want to share information, businesses have jumped on the blogging bandwagon. This is because it works to drive traffic to the website. Once there, consumers may be likely to purchase an item from the online store. Otherwise, it's a great way to earn ad revenue should a developer install something like Adsense to the blog.
These are only a handful of ways that a business can promote the online store without spending a large amount of money. In reality, they are great ways to engage consumers that even a single person working out of a basement of his or her home can easily accomplish.
Superior Customer Service
One of the reasons why companies like Walmart take out smaller competition is because of the ability to buy in bulk and sell for less. However, this isn't always the best deal. In fact, a large portion of consumers are likely to spend more money with a company if it offers superior customer service.
But what does customer service entail?
A quick response to inquiries, direct communication and even social media engagement are all forms of marketing that deliver an improved customer experience. After all, it should be the purpose of any online business to repeatedly sell goods to customers. This concurrent business will only happen if the consumer is happy with the organization.
Something that a lot of sellers don't consider is the impact of shipping. A safe and speedy delivery is necessary to develop a strong reputation. This means shipping products out as soon as they are purchased and packed with materials ideal for the item. For instance, packing glass in newspaper is not the best way to transport those items.
Companies that keep contact information available on the site, offer online chat support and provide direct phone communication generally perform better than online companies that don't. This means those who are operating eCommerce out of their homes still need to offer some kind of contact information.
A lot of people are reluctant to do this simply because they want to keep their home out of public view. In such a case, using the address of a PO Box for correspondence and a VoIP system for phone calls is both effective and inexpensive for customer engagement. People want to know they are buying from a real company and not being scammed by fake online stores. Communication is key to proving this.
Website Performance
One of the most important parts of creating a powerful online store is the performance of the website. Approximately 39 percent of consumers abandon a website if it takes too long to load. This means an online store could lose nearly four out of 10 customers because of slow web hosting.
Speed issues can easily be addressed such as using content delivery networks, file caching and keeping the files clean of programming "debris." For instance, minifying JavaScript and CSS file use makes a dent in speed performance.
A top performing website doesn't just help customers make purchases, either. In fact, search engines like Google place fast and efficient sites in high regards in terms of the results page. Developers need to make sure the site is fast for both consumers as well as content bots for those search engines.
While speed is an important factor, developers cannot forget about mobile design. According to statistics, mobile devices make up approximately 38 percent of revenue on average for online businesses. There are a lot of factors that will affect this number. For example, industry and offerings play a big part in online spending.
This is one of the biggest reasons why more companies are moving to a responsive design for eCommerce. Platforms that look good on a 24-inch widescreen computer monitor and a four-inch smartphone display win at driving sales. However, it's not just appearance that plays a part in encouraging purchases. Easy navigation, optimized imagery and touch-friendly support are also key.
It's All About Effort
Success for any business is dictated by effort. Starting a company when the competition is great makes it more difficult, but not impossible. Keep in mind that not everyone is going to use the same web hosting techniques or marketing platforms. Those who don't put in the extra mile to overcome the competition will not have the best experience running an online store.