Subscribe on YouTube First off, you need to understand that you can make this work unless you have a PS4 console. You can't simply get a PS4 ROM and put it on your phone, that's not how it's done and this isn't some kind of emulator hack like PPSSPP. This requires a PS4 console, an internet connection and you need to spend some money.
What is Remote Play?
Remote Play is a PS4 feature that lets you play your PS4 games on other devices. It is officially available for macOS, Windows, PSP and Sony Xperia devices. Unfortunately, there's no official support from Sony for iOS devices, but there's a workaround and it doesn't require a jailbreak. Also, if you're on Android OS and you don't use a Sony Xperia device, there's also a workaround and you won't have to spend a dime.
R-Play brings Remote Play to iPhone and iPad
R-Play is an iOS app available on the App Store for $11. Yeah, it's a lot of money for just one app, I know. However, it's the only solution right now that actually works as far as I know. It connects your iPhone or iPad to your PS4 console using Remote Play protocol. Whether you're close to the PS4 and you're on the same WiFi network or you're far from home, R-Play will still let you play your favorite PS4 titles on your mobile device.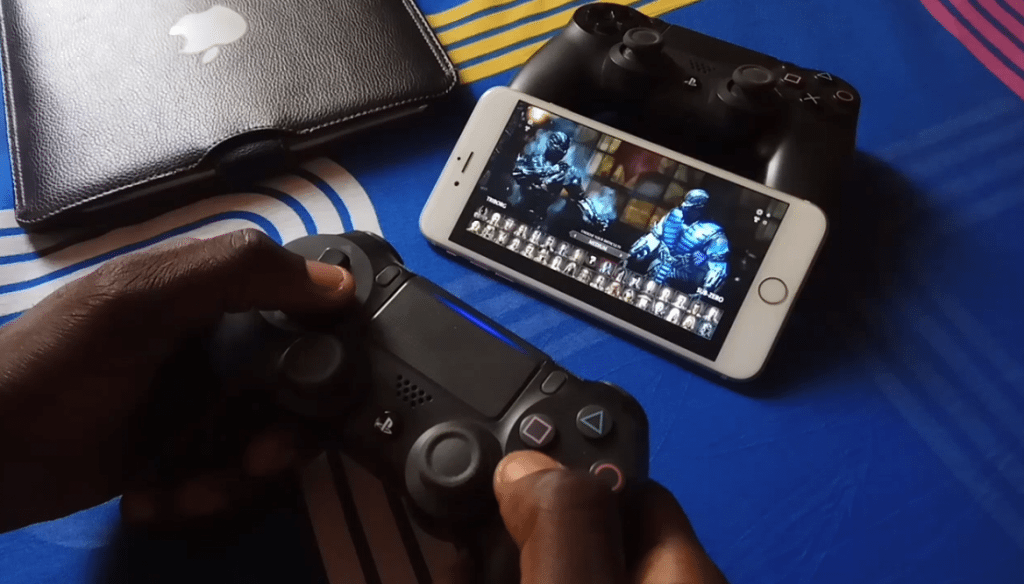 Remote Play can be pretty useful when you want to get away from the TV, or when your shared TV is in use by someone else. Taking your PS4 gaming to your iPad only makes sense. Also, if you're on a trip and far away from home, so far you have your iPhone or iPad with you, you should still be able to play your PS4 games wherever as long as you have someone to help you turn on the console back home.
How to set up R-Play
Please note that this setup is for an iPhone and PS4 on the same WiFi network. Of course, the setup is also similar if you're away from home and your PS4 and iOS device are on different networks. In this case, it is advised that you should connect the PS4 using a LAN cable (instead of WiFi) and the PS4 should be connected to a 5GHz WiFi network.
I actually did this with both PS4 and iOS device connected to the same 2.4GHz WiFi network and it worked all the same. Here's how I did it.
1. Install R-Play on your iPhone or iPad.
2. Connect your PS4 and iPhone to the same WiFi network.
3. Launch R-Play and hoop through the welcome messages.
4. Tap the "Register PS4" button.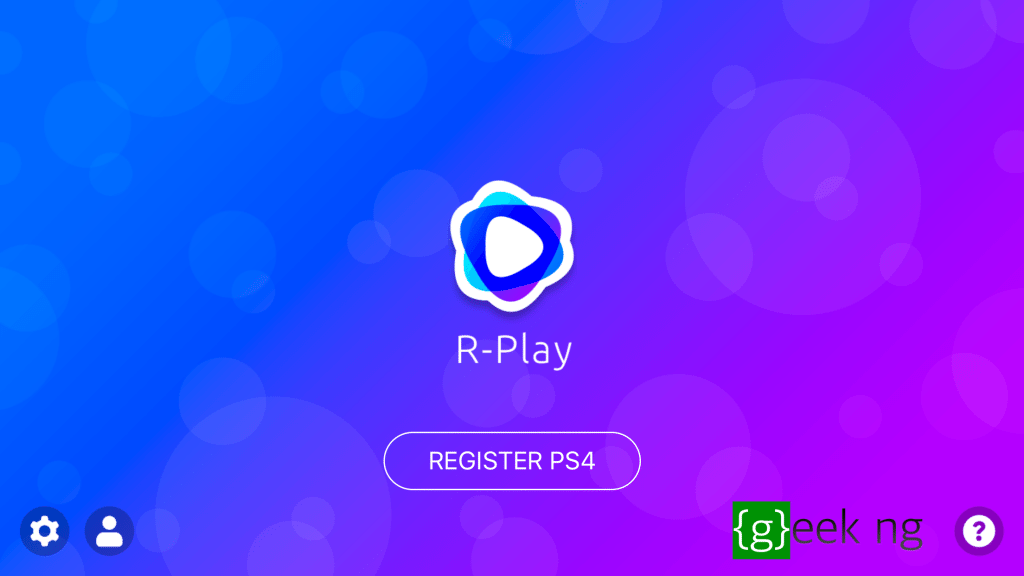 5. But First, on your PS4 console, go to Settings > Remote Play Connection Settings > Add Device. Some numbers should be displayed.
6. Now back to R-Play on your phone. Enter your PSN online ID in the space provided for that. This is your online username, not your email address. And for the 8-digit registration number section, input the numbers displayed on your TV.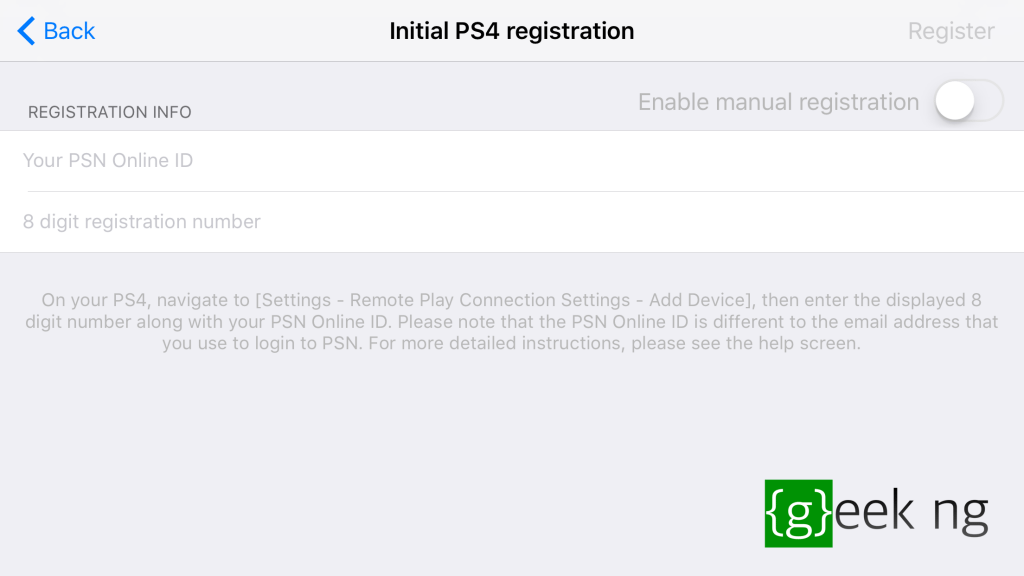 7. After a few seconds, you should see a popup confirming that your PS4 is now registered.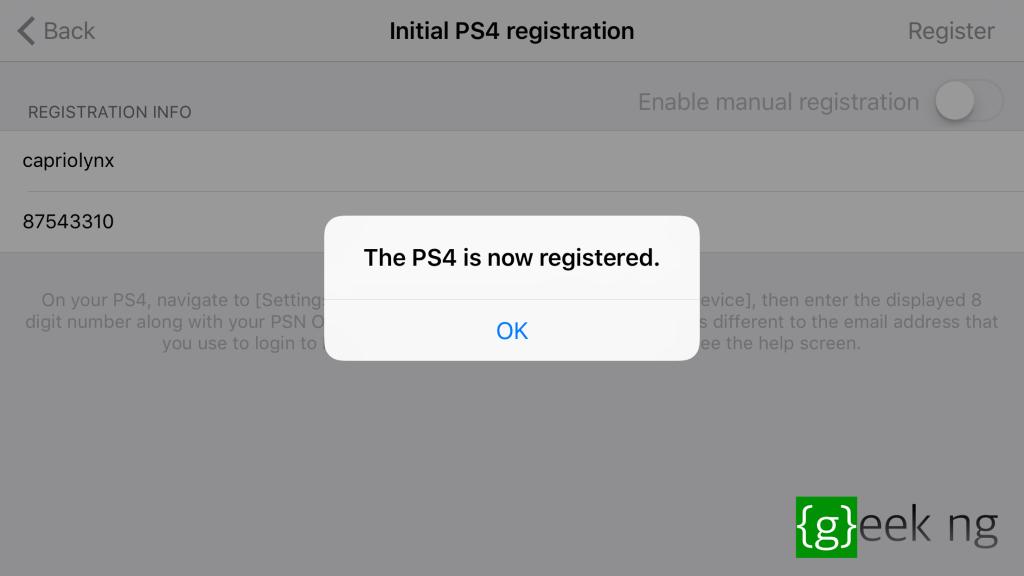 8. Allow the app to configure R-Play for internet games.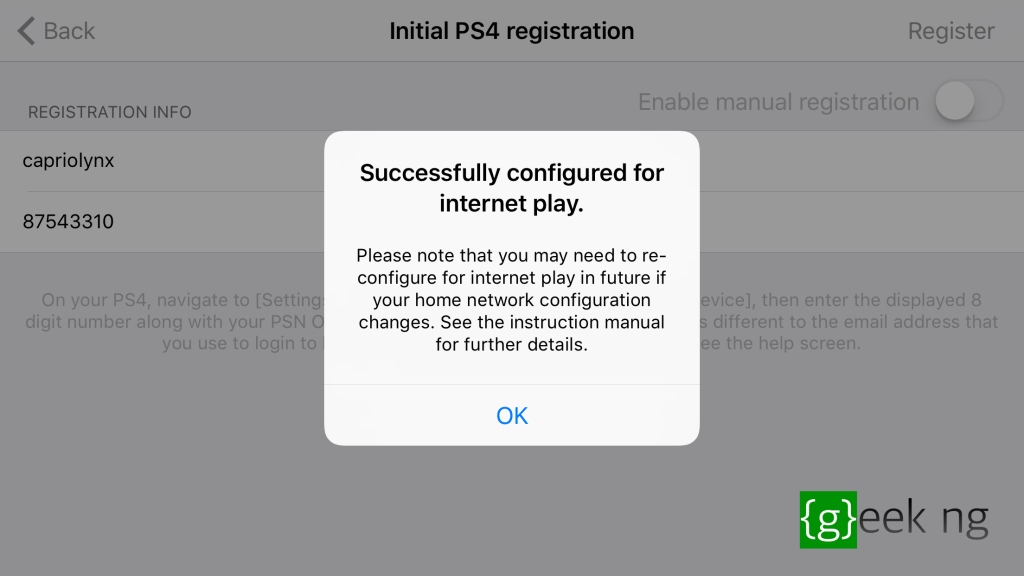 10. After this is successful, you can turn off your TV and start gaming on your iOS device.
Connecting your DualShock 4
It's not really easy controlling the game using the touchscreen and if you try to connect your DualShock 4 while Remote Play is active, you would get disconnected. Of course, MFI game controllers should be able to work flawlessly with this setup, but not everyone has those things. If you're determined to make your DualShock 4 work with your iOS device, there are a few things to note:
You can only use your PS4 game controller if you're close to the console, not when you're away on a trip or something.
You need a new user registered on your PS4 console connected with another PSN account. Basically, you need two accounts to make this work: The primary account you use for your regular gaming and a new secondary account.
Here's how to do it:
1. First, create a new user account on your PS4. You can do this from the welcome screen.
2. Connect this PS4 account with your newly registered secondary PSN account.
3. Start Remote Play on PS4 using this secondary account and connect R-Play using this same secondary account.
4. After Remote Play has been successfully set up with the secondary account, press the PS button on your PS4 controller.
5. You should be asked which user holds the DualShock 4, select your original (primary) PS4 user account and that's it.
6. You should now be able to use the pad with your iPhone or iPad without disconnecting from Remote Play.