Effective digital marketing can lead to huge returns on investment (ROI) for any business. However, competing in the online marketplace is becoming increasingly challenging. This is where data-driven digital marketing comes into play. In this blog post, we will discuss everything you need to know about boosting your ROI with solid data-driven digital marketing, so keep on reading!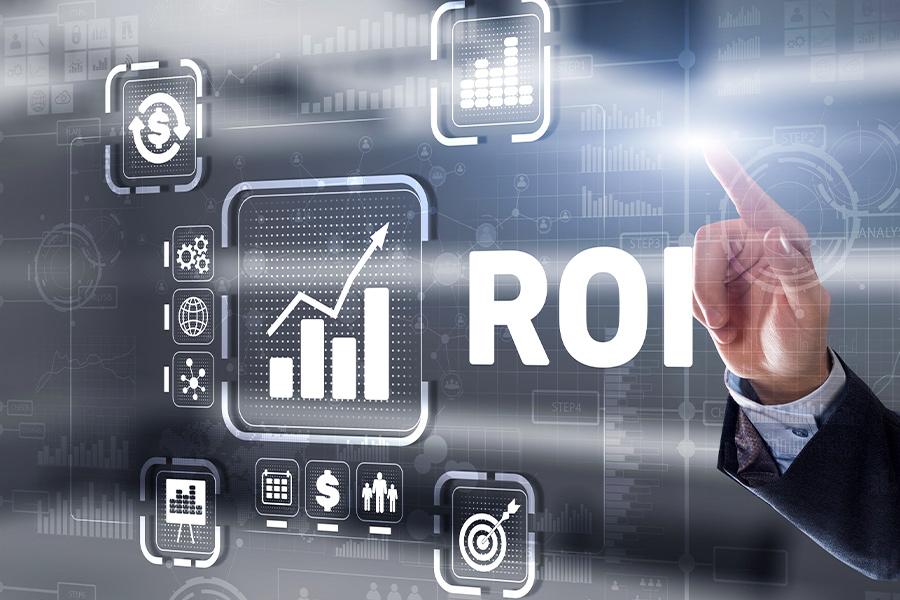 Understand the Basics of Digital Marketing ROI
Digital marketing ROI is a metric used to measure the effectiveness of your digital marketing efforts. It is calculated by dividing the profit earned from digital marketing campaigns by the cost incurred. The ultimate goal is to maximize the ROI by optimizing every aspect of the campaign.
A positive ROI means that the digital marketing campaign is generating revenue and increasing profits. In contrast, a negative ROI indicates that the campaign is not generating enough revenue to justify the costs.
If you want to maximize ROI, you should focus on data-driven digital marketing. This means using data to make smart decisions.
The key to understanding digital marketing ROI is to break it down into its various components. The profit from a campaign should factor in the cost of goods sold, marketing expenses, and overhead costs. By calculating the profitability of a campaign in this way, you can identify areas where you can cut costs or optimize your approach to generate more revenue.
Define Your Business Goals and Objectives
Now that you understand the basics of ROI let's talk about your business goals. Without clear goals, you'll lack direction and focus. You'll be throwing money at marketing campaigns without any guarantee of success.
First, let's define what we mean by business goals and objectives. Goals are broad statements of what you want to achieve, while objectives are specific, measurable steps you'll take to achieve your goals. For example, your goal might be to increase revenue, while your objective might be to increase website traffic by 50% over the next quarter.
Once you have your goals and objectives in place, you can create a digital marketing strategy that aligns with them. You'll know which metrics to track and measure to determine if you're already on the right track.
Data-driven digital marketing lets you make informed decisions based on real data, not assumptions or guesswork. It allows you to test your campaigns to find the most effective strategies, and it enables you to optimize them for maximum ROI.
But without clear business goals and objectives, your digital marketing efforts will be in vain. So take the time to define them and ensure they are specific, measurable, achievable, relevant, and time-bound (SMART). Then use data-driven digital marketing to achieve them and maximize your ROI.
Develop a Data-Driven Digital Marketing Strategy
As a business owner, you want to reach your target audience and convert them into loyal customers. A good digital marketing strategy can help you achieve that goal. It's the most effective way to reach your potential customers!
With a data-driven approach, you can analyze and measure your marketing campaign's performance in real time. By tracking your website traffic, social media engagement, and online sales, you'll get valuable insights into what's working and what's not. These insights will help you make informed decisions about where to focus your marketing efforts and adjust your strategy accordingly.
There are many digital marketing channels to choose from, including search engine optimization (SEO), pay-per-click advertising (PPC), social media marketing, email marketing, and content marketing. A data-driven strategy will help you prioritize which channels to invest in based on their potential to deliver the best ROI.
It's important to realize that a successful digital marketing strategy takes time and effort to develop and execute. You need to identify your target audience, create compelling content, and constantly measure and optimize your campaigns. If you can't do it all alone, you should partner with digital marketing experts who know what they're doing and have experience in this field. Remember, seeking assistance from professionals can be a win-win for everyone!
Use Automation to Streamline Your Processes
Automation allows you to simplify your processes in various aspects of your work life, from marketing campaigns to customer service. By using technology to automate repetitive tasks, you can free up time for more strategic thinking and decision-making.
According to Statista, almost 60 percent of marketers said they planned to increase their budget for marketing automation in 2023. You shouldn't fall behind, as automation can truly do wonders for your business!
With marketing automation, for example, you can track your leads and optimize your campaigns without manually monitoring every interaction. This translates to more targeted and personalized messaging, which ultimately leads to increased ROI.
On the customer service front, chatbots can handle simple queries, freeing up human representatives to focus on more complex issues. This increases customer satisfaction and reduces costs associated with having a large customer service team.
Not only does automation save time and money, but it can also improve accuracy. For instance, automated data entry eliminates the risk of human error and ensures that your data is up-to-date and organized.
In short, automation is an invaluable tool for maximizing your ROI in today's digital environment. By automating tedious and repetitive tasks, you can focus on more high-level tasks and ultimately drive more revenue for your business.
Analyze and Optimize Campaign Performance
First of all, you need to have a clear goal in mind for each of your campaigns. You can't accurately analyze and optimize performance if you don't know what you're working towards.
Once you have a goal, you can use data-driven insights to track key metrics such as click-through rates, conversions, and engagement rates. This information will help you determine what's working and what's not.
One of the most effective ways to optimize campaign performance is through A/B testing. This involves creating two versions of an ad or landing page and testing them against each other to see which performs better. By making tweaks and adjustments based on your testing results, you can continually improve the effectiveness of your campaigns.
Another important factor to consider is the increasing importance of personalization, as consumers expect a personalized experience and messaging from your brand. Failing to deliver on this can result in subpar campaign performance. By leveraging data on consumer preferences, behaviors, and demographics, you can tailor your campaigns to better resonate with your target audience.
Finally, don't forget the importance of mobile optimization. With more people accessing the internet on their phones than ever, it's crucial that your campaigns are designed with mobile in mind. Make sure your landing pages load quickly, your content is easy to read on a smaller screen, and your call-to-action buttons are prominently displayed.
Track Engagement and User Behavior Metrics
Engagement metrics are the actions users take on your websites or social media channels, including clicks, likes, shares, comments, and time spent on a page. User behavior metrics, on the other hand, focus on how users interact with your digital marketing assets. This means your website content, email newsletters, and social media ads. Such metrics allow you to gain insights into what motivates your audience and how they interact with your brand.
With the right tools and techniques, tracking engagement and user behavior metrics is a great way to optimize your digital marketing strategy. You'll be able to identify which channels and campaigns are generating the most engagement and adjust your marketing approach accordingly. You can also monitor user behavior on your website and social media platforms, revealing insights into how and where users interact with your brand.
User behavior insights can help you address common user frustrations, such as confusing navigation, inability to find information, slow load times, etc. Fixing these problems can reduce your churn rate and boost ROI by improving overall user satisfaction.
Monitor Competitor Activity to Stay Ahead of Industry Trends
By keeping an eye on your competition, you'll gain valuable insights into what they're doing right (and wrong). This information allows you to make better decisions when it comes to your own marketing strategy.
And the best part? You don't have to be a skilled detective to monitor your competitors. Thanks to technological advancements, you can easily track their online activity through tools like BuzzSumo and Google Alerts.
But what exactly should you monitor? Start by analyzing their content strategy. What topics are they covering? How are they presenting their information? Are there any gaps in their content that you can fill?
Next, take a look at their social media activity. What platforms are they on? How often are they posting? What kind of engagement are they getting? This will give you a good idea of what's resonating with their audience.
Lastly, keep an eye on their SEO performance. What keywords are they ranking for? Are they outranking you for any terms? How can you improve your own rankings to be more competitive?
By monitoring your competitor's activity, you will stay ahead of industry trends and ensure your marketing strategy constantly evolves.
As you can see, with the right strategies, you can make great decisions leading to increased conversion rates and revenue growth. Don't settle for guesswork – use the power of data and take your digital marketing to the next level!