Despite using iOS for years and mastering every iTunes trick to effectively manage the iPhone, I still find Apple's solution to music management lacking in many regards. A first time user would find it hard to understand and if care is not taken, one could wipe out an entire iPhone music library trying to sync with iTunes.
Apart from this, iTunes makes it impossible to perform simple functions like adding music to a playlist without full synchronization, exporting music files from an iPhone to a computer, and so on.
WinX MediaTrans vs iTunes
We introduced WinX MediaTrans as an iTunes alternative for Windows last year when we wrote the review. We described it as "a must-have software program for iPhone owners that does several things which are impossible with Apple's very own iTunes." Of course, this is true. In so many ways, WinX MediaTrans beats Apple's very own software program for managing music on iOS.
Apple's restrictive nature makes iTunes inefficient when it comes to managing music on iOS. Besides, when things go wrong, you could spend the whole day troubleshooting, reading about iTunes error and solutions. This is the reason lots of users prefer third-party solutions like WinX MediaTrans to get things done effectively. One of the things you can't achieve with iTunes is exporting the entire music library on an iPhone to a computer. This can be pretty useful when you simply want to save your music to a computer or wish to transfer the music files to another iOS device.
How to export music files to a computer using WinX MediaTrans
The process is very simple. It only takes a few steps to transfer the music files on any iPhone to your computer.
1. Connect the iPhone to your computer with the USB cable.
2. Launch WinX MediaTrans. It should detect your device.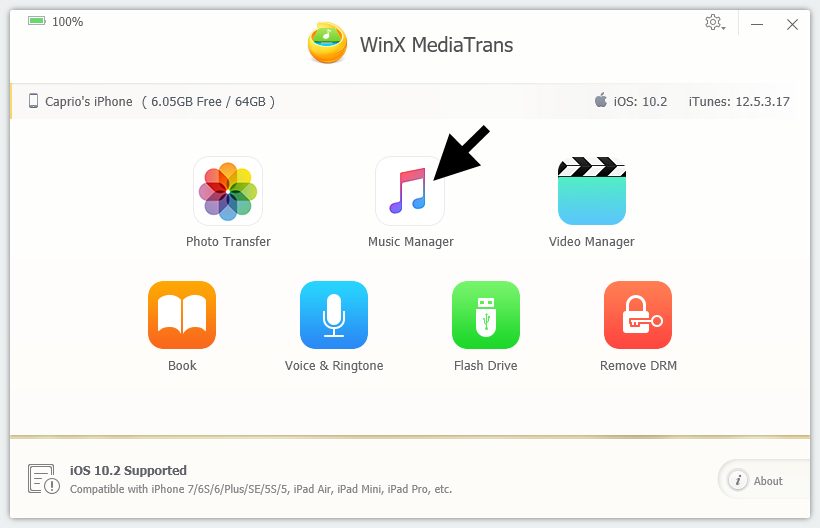 3. Click Music Manager to get started.
4. Select the music files you wish to export.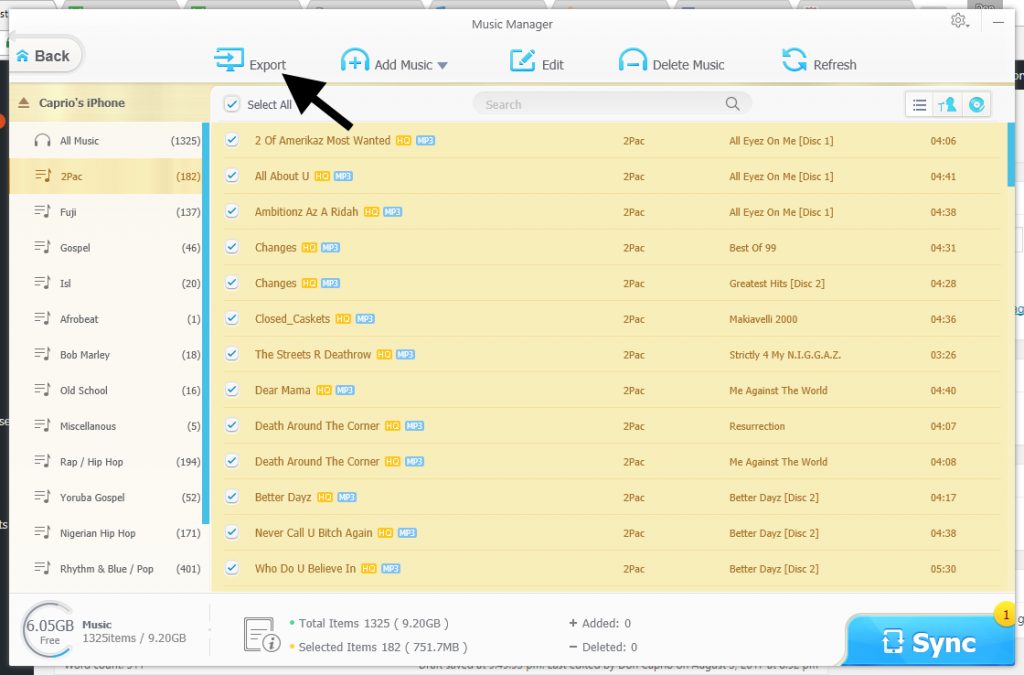 5. Hit the "Export" button to transfer the files to your computer.
You should now have the tracks on your computer's hard drive in WinX MediaTrans folder.
Importing music to an iPhone without iTunes
With WinX MediaTrans, you can sync music from computer to iPhone without iTunes. Here's how:
1. Connect your iPhone using USB and run WinX MediaTrans.
2. Go to Music Manager.
3. Click Add Music and choose if you're adding music files or a whole folder containing your songs.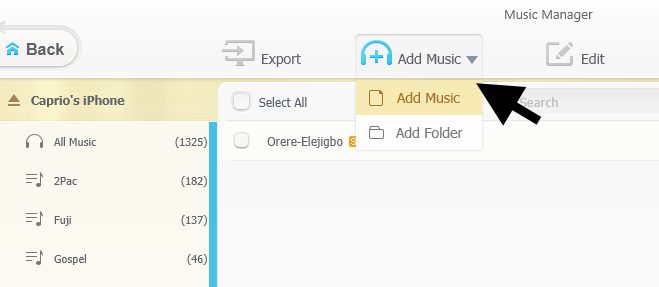 4. Select your tracks to add them to your iPhone.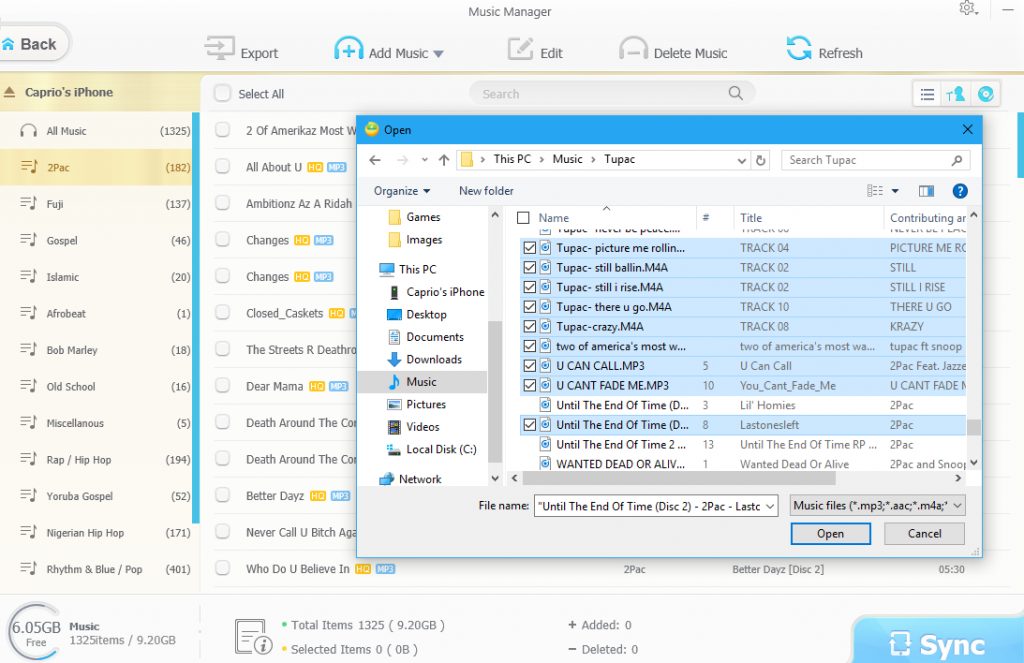 Hit the Sync button at the bottom right when you're done to apply the changes.
Other features of WinX MediaTrans
Apart from the complete music management features packed into this program, it also lets you manage videos, transfer photos, manage iBooks, create ringtones and use your iPhone storage as a flash drive.
WinX MediaTrans also has the capability to remove DRM (Digital Rights Management) from your media files.
At the moment, you can get this software for only $29.95 as the anniversary update ends soon. Before buying though, you have to chance to download for free and evaluate.