If you use a computer, a mobile phone or any form of technology that deals with data storage, it is always devastating when you lose important data. This is exactly why making regular backups is always emphasized. While the adoption of cloud storage has greatly minimized the risk of data loss for a lot of computer users, there are still millions who are yet to fully take advantage of the benefits.
Accidental deletion, formatted hard drive and virus attack are just some of the many ways one could lose important files. However, losing your files doesn't necessarily have to be a death sentence, there are several programs available to retrieve lost data. The truth is this: some work great, some don't. Choosing the right one could be a headache, but Disk Drill by Cleverfiles happens to be a software I've used and can definitely trust.
Introducing Disk Drill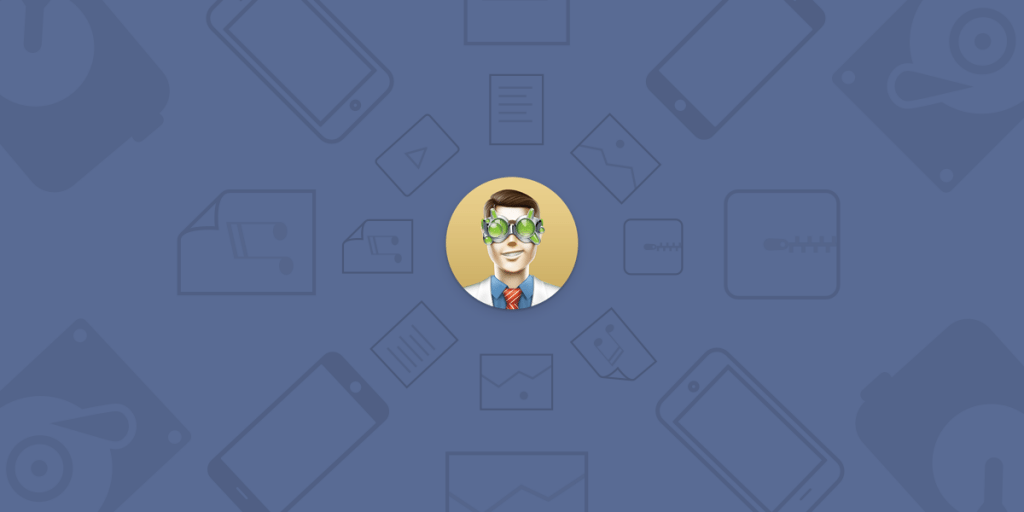 Disk Drill is one of the most effective software programs for hard drive recovery. Whether you're trying to recover data from a formatted hard drive or you need to retrieve some accidentally deleted documents, this free data recovery software gets the job done, and it does it really well.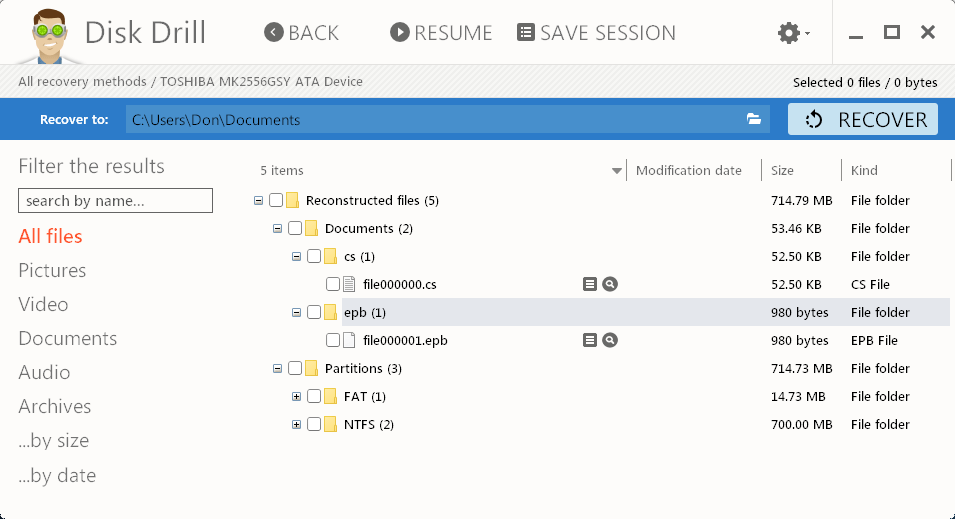 Apart from recovering data from formatted hard drive, disk drill is also capable of retrieving data from a formatted USB drive or a camera external storage card. And the great thing about Disk Drill is that it is available for both Windows and macOS.
A huge list of supported file formats
With multiple recovery methods available to get back your lost documents, folders or even partitions, Disk Drill is definitely one of the best programs available in the market for thorough hard drive recovery. It supports over 200 file formats, with file types ranging from  archives, documents, audio, video and pictures.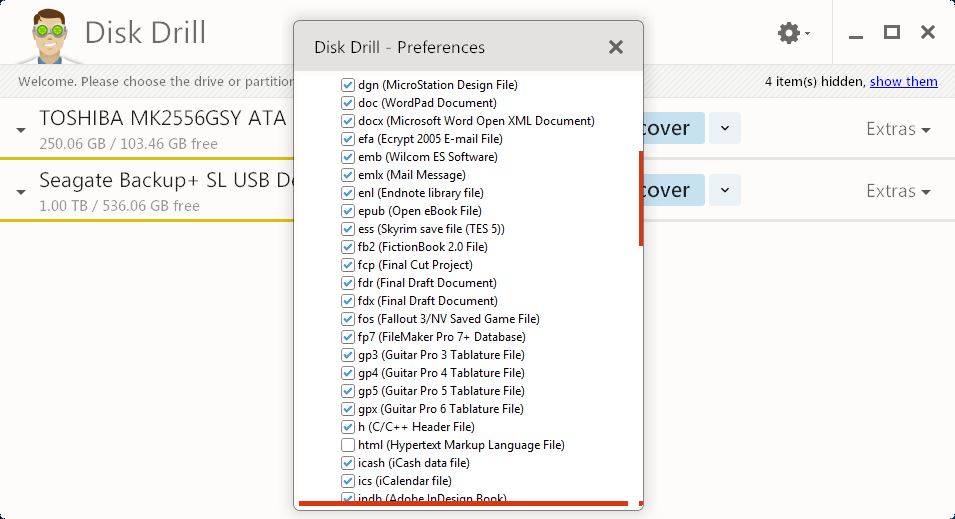 While configuring the software to retrieve some lost data, I was surprised one could even retrieve not-so-popular file types like C++ Source Code File, Mac OS X Keychain File, SQLite 3 Database Format and many other file types you wouldn't find in other regular file recovery software programs.
A pretty simple UI
Disk Drill has the kind of interface that's very easy to understand. It looks simple and straightforward, you don't even have to be an advanced computer user to use the program.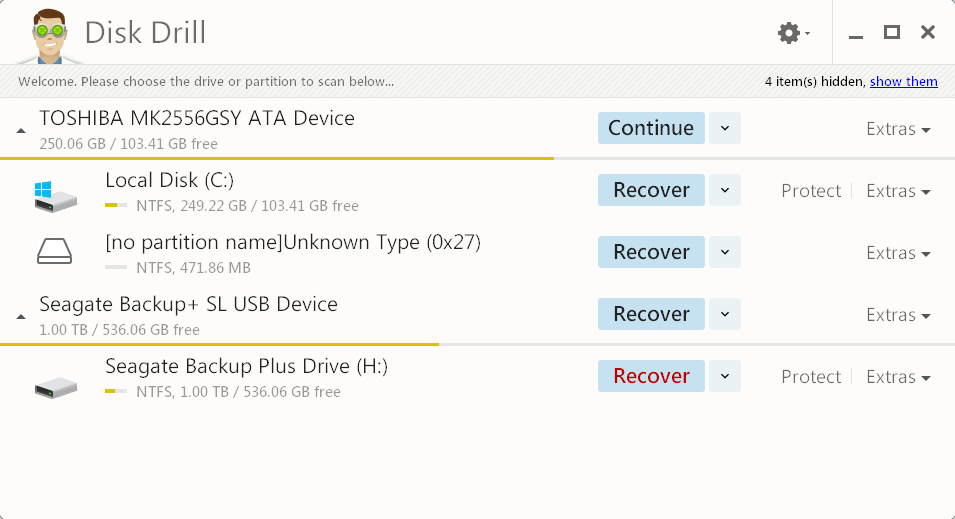 The first page shows you a list of detected internal and external drives. You could simply hit the big "Recover" button to get started or click the drop-down menu to see available options. From here you should be able to run deep scan, quick scan, use all recovery methods or undelete protected data.
A data recovery software for backup
This program isn't just a simple free recovery software, it gives you the option to back up your whole drive to a recoverable disk image. This ensures you have an image of your hard drive which could be fully restored in case something goes wrong.
Other notable features
Disk Drill lets you enable data protection and this is to ensure you never lose your data. Of course, you can safely disable this whenever you want to. Data recovery can sometimes take a long time to complete if you're using the "Deep Scan" mode, this is why the program lets you pause or resume the process at your convenience.
Verdict
DIsk Drill is a software we recommend for its effectiveness and ease of use. The free version is useable and gets the job done, but to fully unlock the potential of this program and exceed the free recovery limit, getting a PRO license ($89) is the way to go. Before deciding to purchase a license, you can download the free version from the official website.