For some of us who do not have unlimited internet access, it's very crucial to manage, not only how applications connect to the internet, but also how our OS handle system updates. Default Windows 10 settings doesn't really leave you much choice, updates will be downloaded anyway whether you like it or not. Microsoft probably sees this as a good security measure hiding the options we used to have on previous versions of Windows but the truth is that not everybody wants to automatically download updates. Especially not in this part of the world.
Windows 8 uses P2P to distribut Windows updates using your internet connection and we talked about how to disable that here.
You can set your connection as a metered one from the network settings and Windows shouldn't download updates with that particular internet connection but not everyone knows this. And not everyone who knows this remembers it.
Obviously, the best option is either disabling windows updates totally or choosing when to download and install updates.
Totally disabling Windows Update
This is a bad idea. You should know that if you do this, you system won't receive even crucial security updates and patches. This may leave your computer insecure and I'm sure you know what the consequences may be. There's a better option mentioned later in the article but if you still want to proceed, here's how to do it:
1. Press Windows button + R on your keyboard to start a run command
2. Type services.msc and hit Enter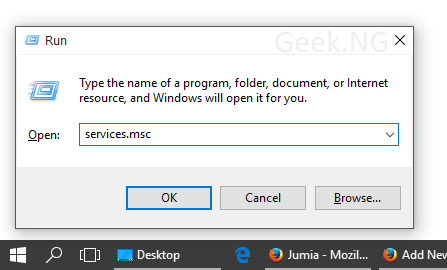 3. Scroll down till you see Windows Update. Right click and choose Properties.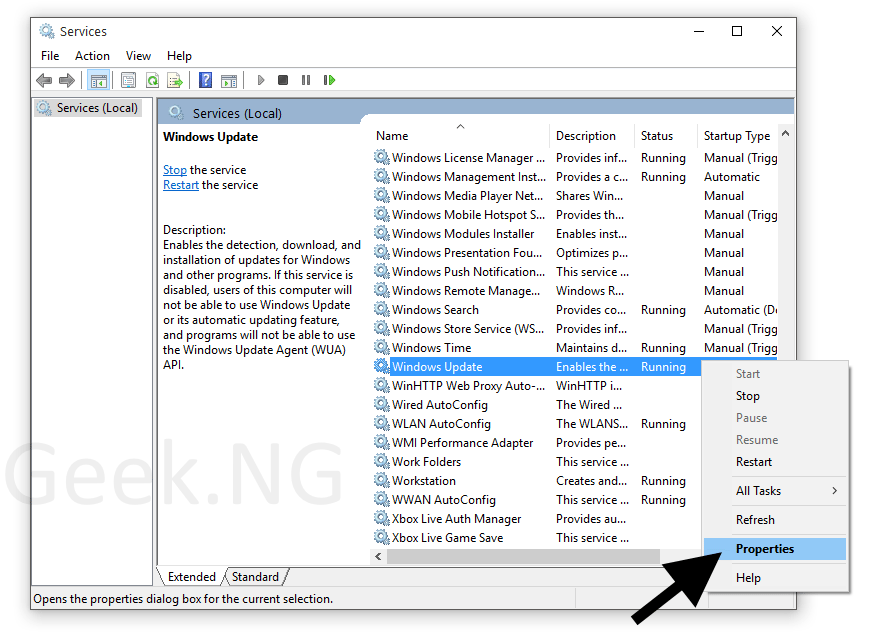 4. Under startup type, select disabled: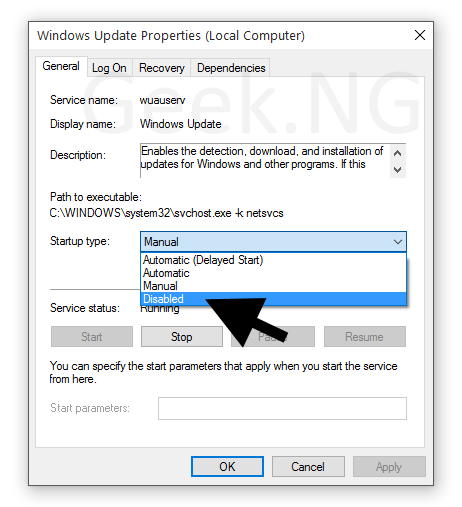 Click OK. Windows update service is now killed and your PC won't check for updates anymore. As mentioned before, this is not a very good idea. You've been warned.
The Better Option: Choosing When to Download & Install Updates
With this option, you can choose when to download and install updates. Instead of burning your allocated data bundle when Windows automatically download updates, you can choose to  update your OS only when you're on a free WiFi connection you're not paying for.
This doesn't work on all versions of Windows. It works only on Windows 10 Professional, Enterprise and Education versions.
You probably need Administrative privileges since you're using the Group Policy Editor.
1. Press Windows button + R on your keyboard to start a run command
2. Type gpedit.msc and hit Enter
3. From the sidear, go to Computer Configuration > Administrative Templates > Windows Components > Windows Update
4. On the right pane, locate Configure Automatic Updates. Right click and edit.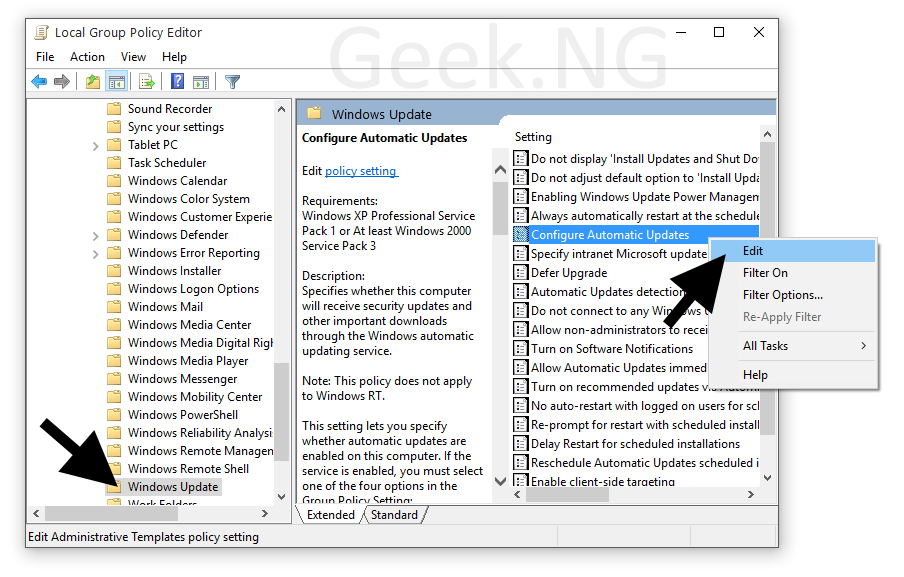 5. Choose Enabled, select Notify for download and notify for install. Click OK and you're set.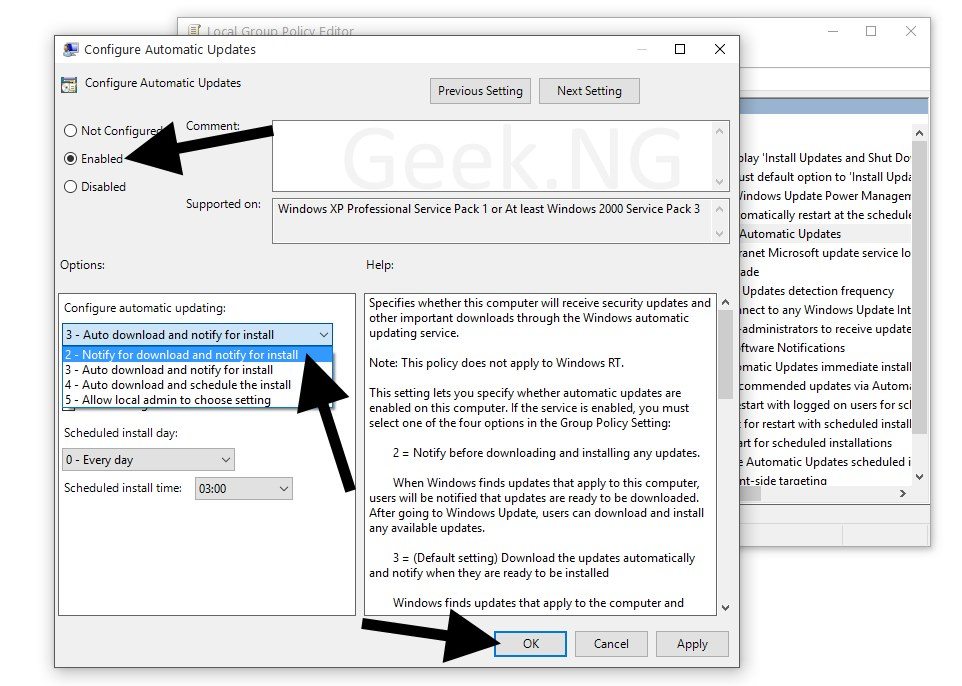 With this done, Windows should only notify you when updates are available. You can then choose to download and install whenever you wish.