Although Gearbest has lots of items you wouldn't find on Jumia, Konga and other Nigerian e-commerce websites, a lot of people remain skeptical about buying from them. I've purchased a number of items from them, all delivered to my Nigerian address. Until some week back, I honestly thought everyone should be able to purchase from Gearbest, but then I got this message: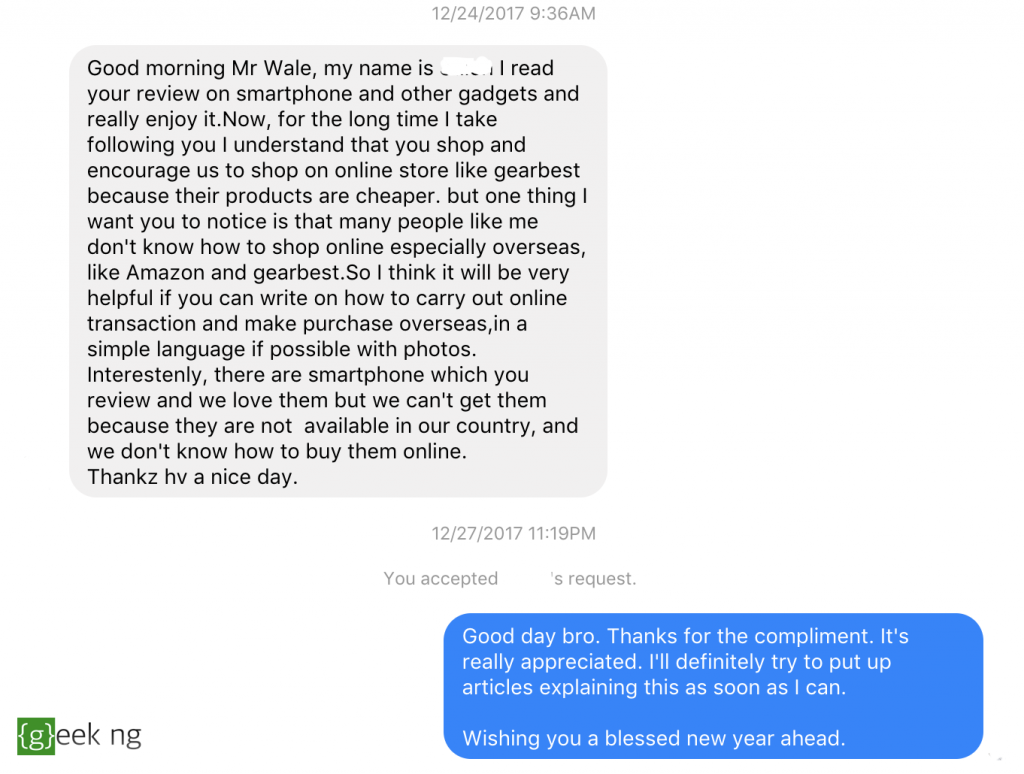 There is a misconception that you need a PayPal account to buy from Gearbest, but this isn't true. The website added a couple of Nigerian payment gateway last year allowing you to pay with your debit card (regular ATM card)  and to be billed in Naira. If you don't have a Paypal account, you don't need to open one. Just your ATM card will do.
As for delivery, I always get my item every time I order from Gearbest and I guess you should too.
Buying from Gearbest using your Nigerian card
As mentioned before, using Gearbest is just like using any other eCommerce site. Though this tutorial is based on the web version of the website, the steps are similar if you're using the mobile app or the mobile site.
1. You need to first go to the product page and add whatever you want to buy to your cart.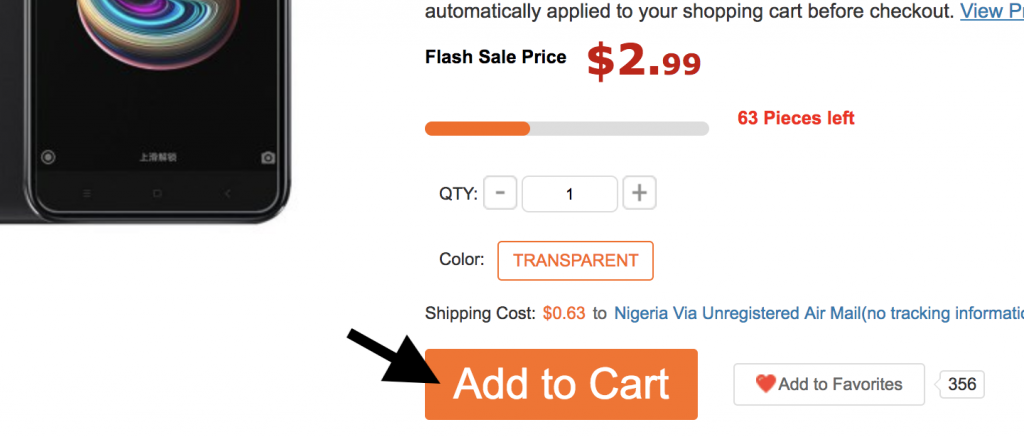 2. After adding everything you want to buy to your cart, access your cart from the top-right corner. You should see all the products you've added to your cart. Mark the checkboxes for all the products and proceed to checkout but…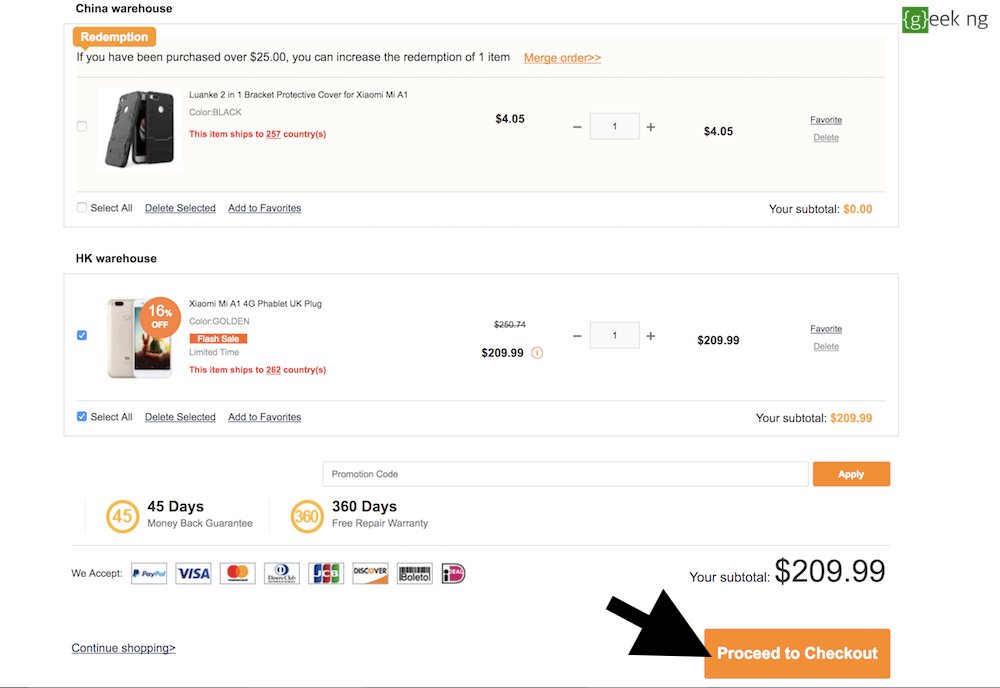 …this is where it gets tricky. Gearbest has warehouses in China, Hong Kong, and Europe. You can't buy items from different warehouses and ship them all together.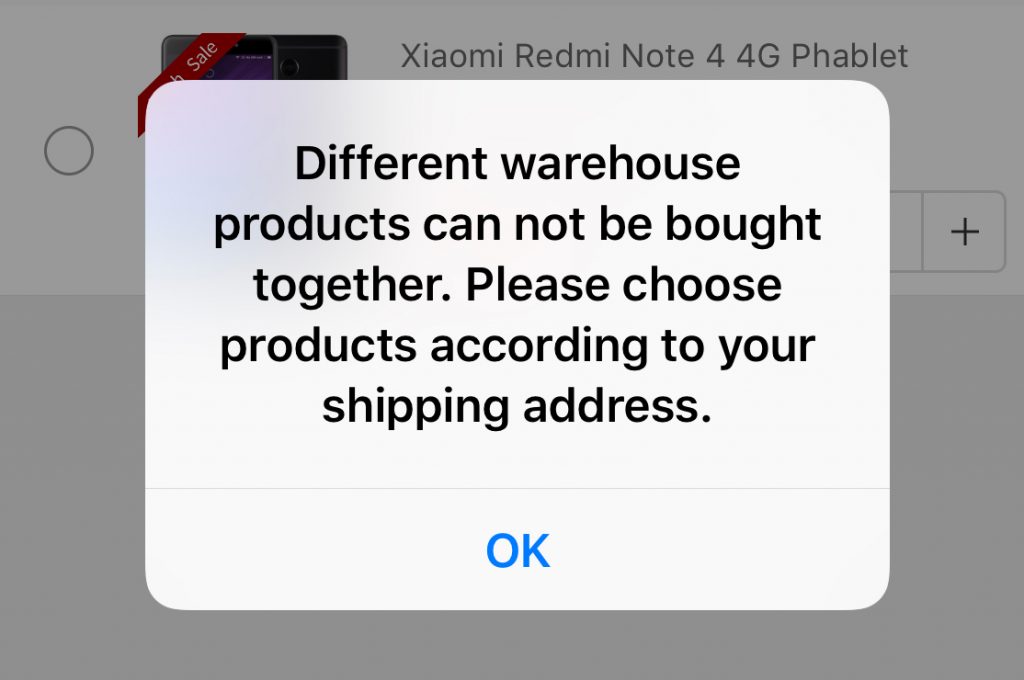 For instance, if you're buying a phone that is only available in their Hong Kong Warehouse, and you also want to buy a phone case that's only available in their China warehouse, you have to treat them as separate orders.  You can only buy items together if they are available in the same warehouse.
3. After clicking Proceed to checkout, log in to your existing account or create a new account if you have to.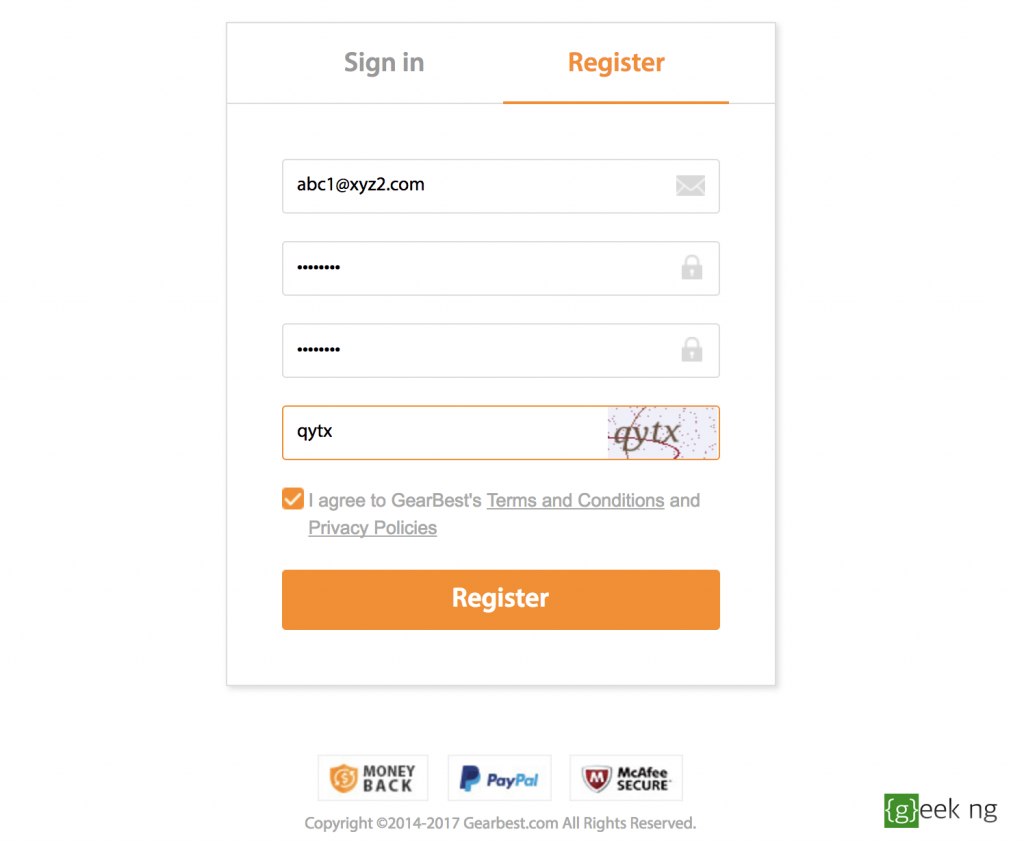 4. You should be directed to the page where you're supposed to enter your shipping address. Be sure you enter it correctly. If you're confused about what your postal code is, try checking from nigeriapostcodes.com.ng.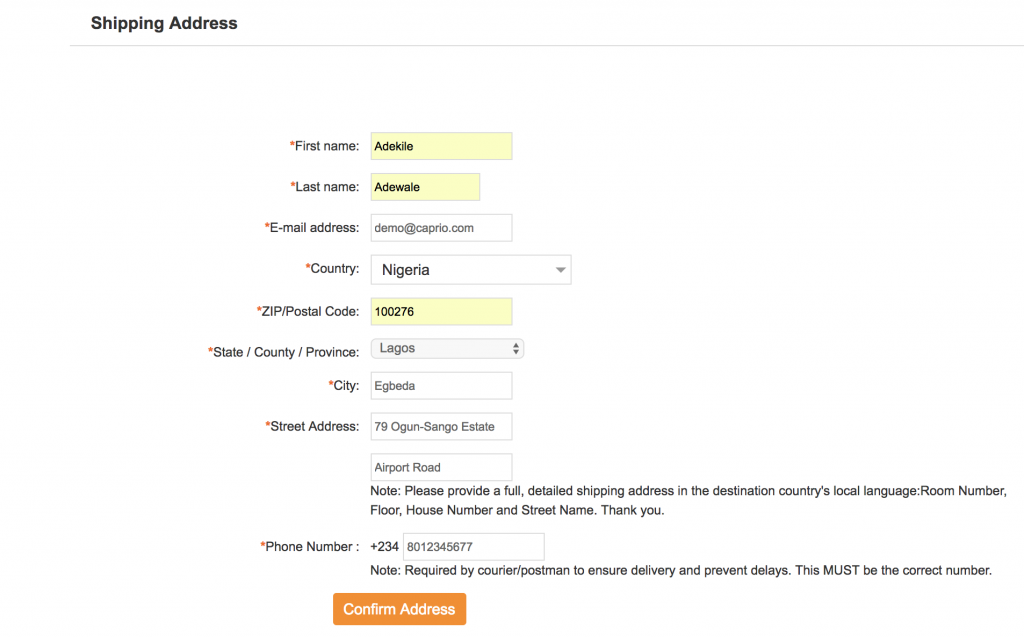 5. On the next page, you have to choose a shipping option. I always advise people not to choose Unregistered Air Mail as no tracking number is provided, and you won't be able to trace it at the post office if something happens.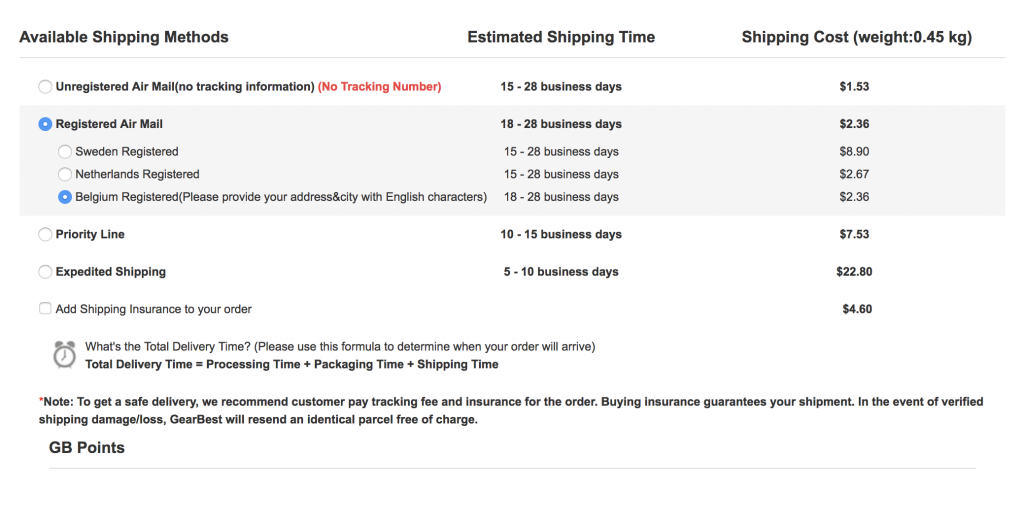 If you can afford the extra fee, choose expedited shipping and you should get your item in about 3-7 days through DHL. If it's a bit too expensive, you should go for Registered Air Mail and it gets delivered to your address through the post office in about 2-3 weeks.
6. Scroll down and you should see the different payment methods available. Choose Pay via Interswitch/Verve/Airtel/MTN.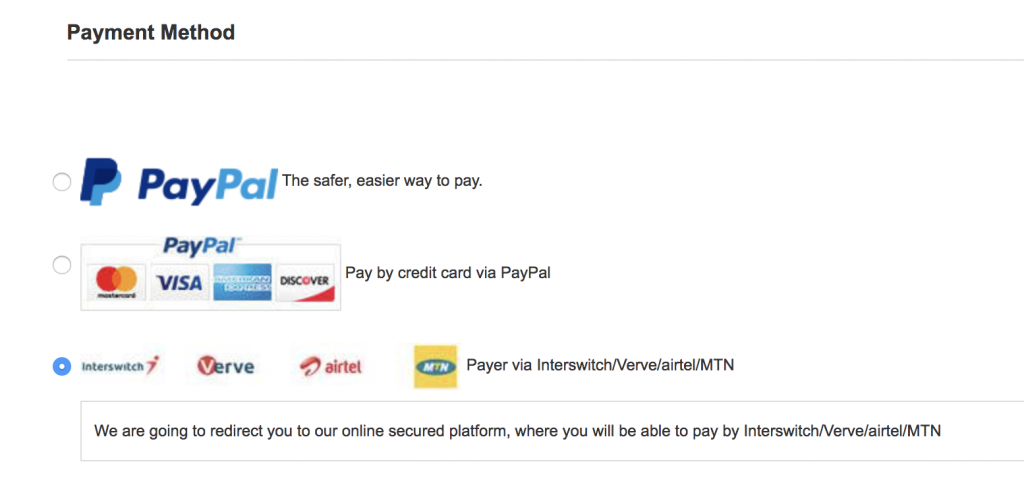 7. Select any of the Nigerian payment gateways (but I prefer Paystack).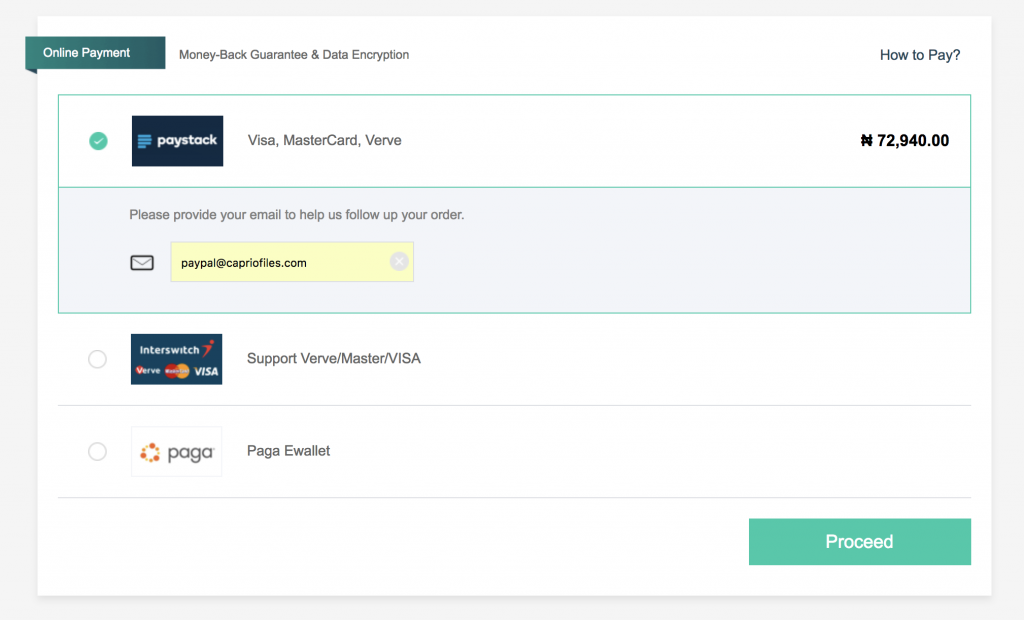 8. On the next page, you can choose to simply pay using your ATM card details (which I prefer) or by selecting the option that lets you log in to internet banking.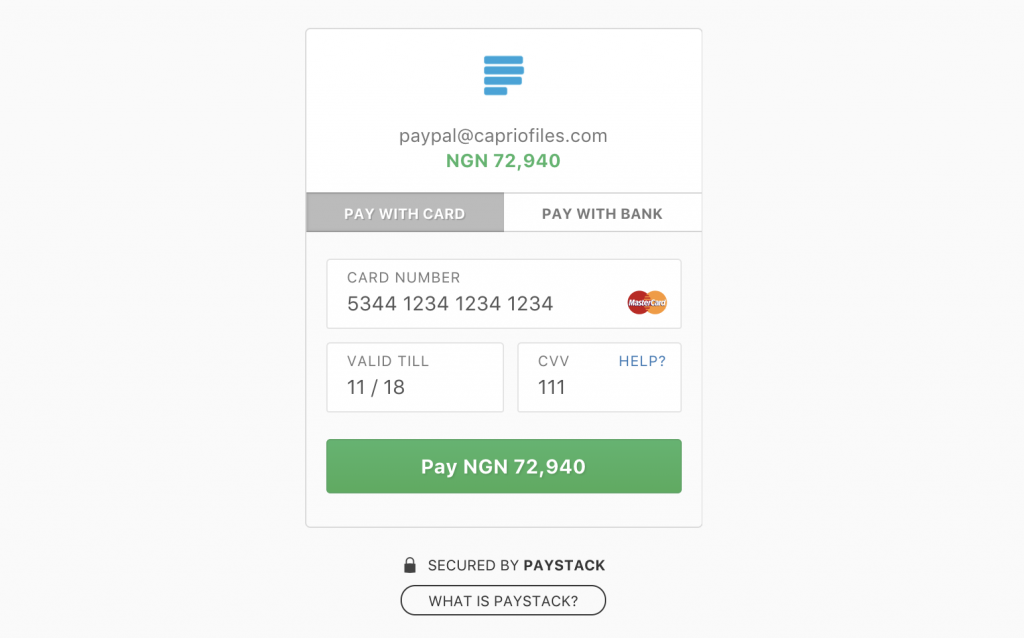 9. After making the payment successfully, you should be redirected to Gearbest. You then have to wait until your item ships.
Final note
You may be contacted by Gearbest support through email and asked to verify your payment by uploading a copy of your ID. This doesn't always happen, but don't panic if it does. Simply take a photo of it with your phone and send.
Apart from the online support available on their website, you can also shoot them on Facebook Messenger if you're having issues with your order.