Right from Windows 7, Microsoft decided to remove Windows Movie Maker. This cool Windows feature lets you become an amateur video editor but if you know your way around it, it can be a great tool you may not be able to do without. I have Camtasia Studio but most of the time, I find it easier using Windows Movie Maker. As a matter of fact, most of the videos on our YouTube Channel was edited using Windows Movie Maker.
We all know it's not easy to find a good, free video editor and this is where Windows Movie Maker comes in. If you've been using this feature right from Windows XP, you can't help but miss it in recent versions of Windows. If you're willing to get it back on your Windows PC or wish to try it out for the first time, there's a simple way to get it running.
How to Download Windows Movie Maker for Windows 10
This feature is now integrated with Windows Essentials 2012 program suite. A lot of people are of the opinion that Microsoft intentionally removed this feature from Windows because only a few percentage of Windows users were actually using it and it constitutes bloatware. You first need to download Microsoft Essentials 2012 here.
Select the version for Windows 10.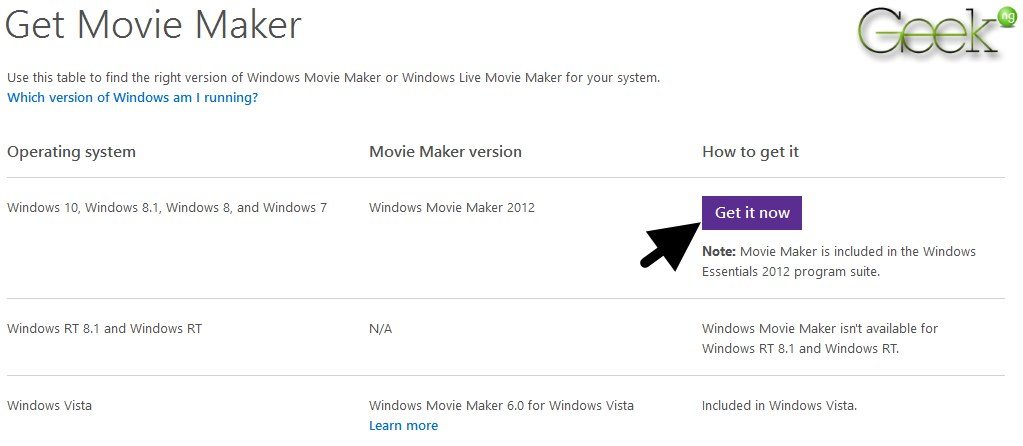 Click Choose the programs you want to install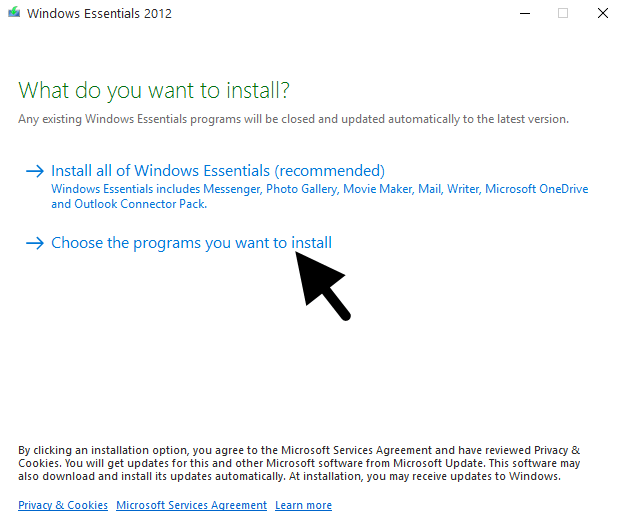 On the next page, mark Photo Gallery and Movie Maker and click the install button. Optionally, you can choose other Windows Essentials component you wish to install.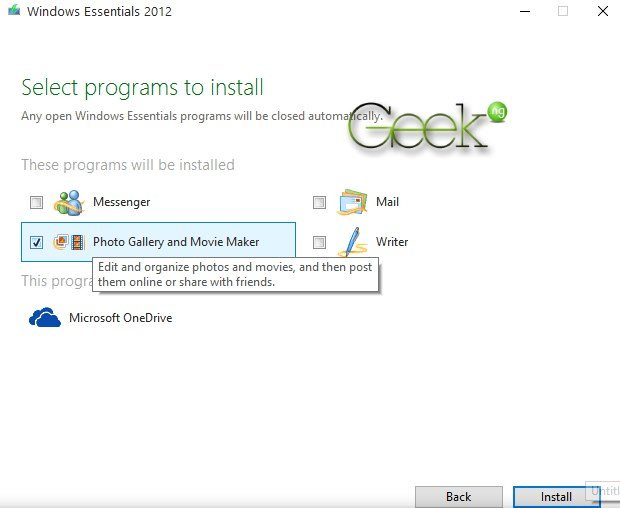 You should see the progress windows but the installation may take a while depending on your internet connection speed.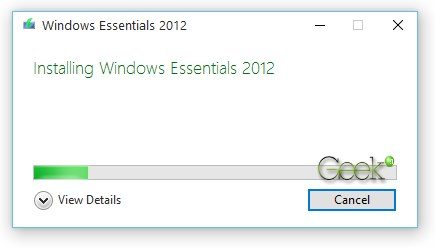 After it's all done, you should now have the program installed on your computer.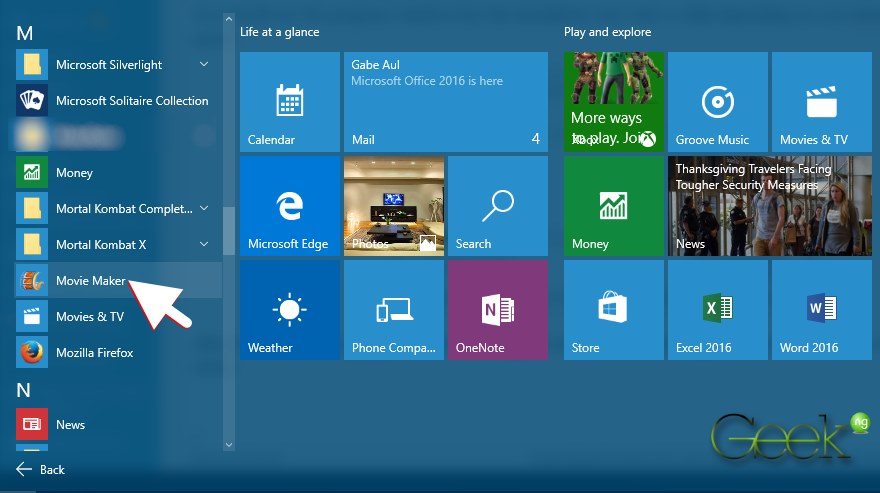 You won't find it on your desktop, you either search for it from the taskbar or look for it in the Start menu within All Apps.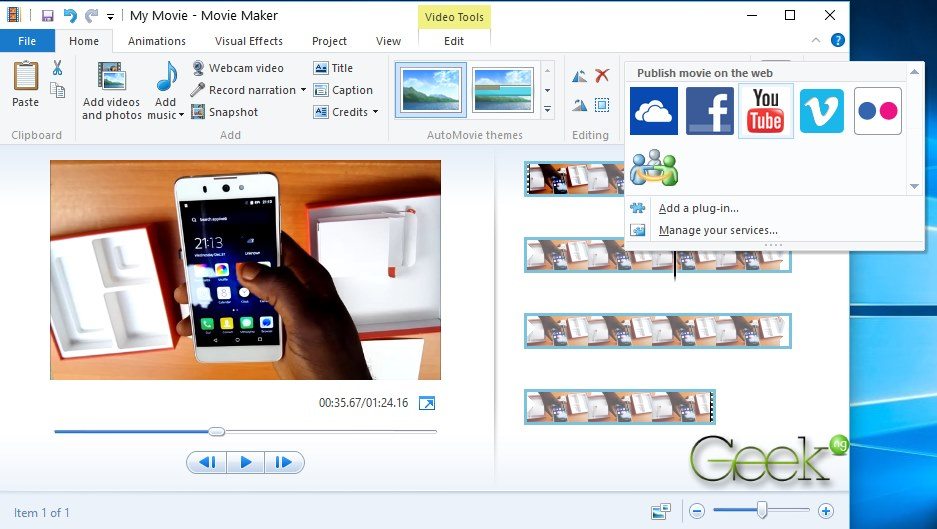 Professional video editors may find Windows Movie Maker rather too basic but an amateur should find it pretty helpful. It probably remains the best, free video editor available for Windows.