"How to hack a phone" is one of the most searched queries on Google. That only goes to show how much people want to peek into others' lives. If you're among today's tech-savvy generation, you too must have, at some point or another, wanted to hack into someone else's phone either to know where they are or to secretly read their text messages. And do you know that it's not even that difficult? Modern phone monitoring apps make covert spying on someone's phone not just possible, but also very easy; that too, without throwing you under the train.
But what are these magic apps and how do they achieve such a tremendous feat?
Well, let's find out! In this article, you will learn about the 5 most reliable and cryptic applications which you can use to hack into a phone remotely.
Part 1: Hack a phone using Spyier
With all the numerous phone tracking applications out there, quite a lot are not authentic. Some might turn out to be a means of data theft, and others might not even work, or worse, reveal your identity as a spy, leaving you embarrassed.
Only the most advanced applications can make phone hacking anonymous for any given device. That's why we can trust Spyier for remote and completely discreet phone monitoring.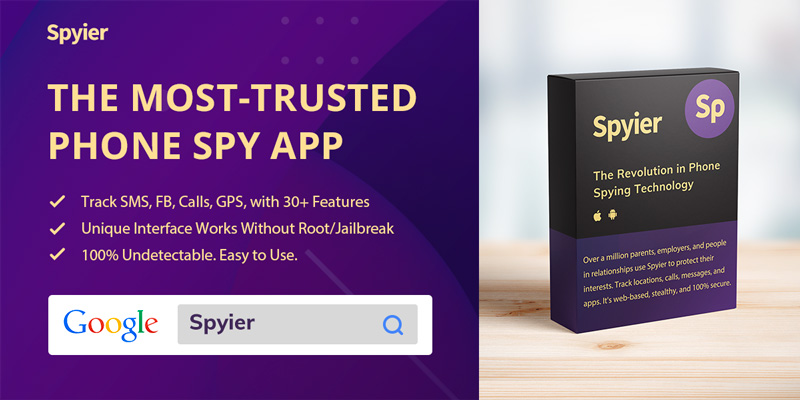 Spyier is an undercover phone spy solution that has been around for over a decade. The application has served millions of users in 190+ countries. Giants like The New York Times, The Wall Street Journal, and Forbes have vouched for Spyier's phone spying abilities.
The phone-hacking app is very well equipped in terms of the features it has to offer which makes breaking into a device (Android or iOS) a piece of cake. You do not require any installation on your own phone or computer.
Additionally, the target device need not be jailbroken or rooted as well. For iOS devices, no installation needs to be carried out. On Android a standard installation is needed, but the app icon can be hidden after setup. The app is lightweight and doesn't consume much battery to get noticed.
Spyier online relays all data from the target phone directly into a web-based dashboard to which you have complete access to once you've registered. It allows you to hack into the target's text messages and their contact book while also keeping a tab on their location at all times!
The best reason to consider this application is because of user privacy that it offers. Spyier has been designed in a way that it does not require to store any of the user's data on its server. This reduces the chances of data leak or information theft.
You can easily use Spyier to hack a phone and with its online dashboard, you can access the target's data from any browser as per your convenience.
Steps to setup Spyier
Step 1: Create a free Spyier account using your email ID as username. Also, pick out a suitable subscription plan which caters to your needs.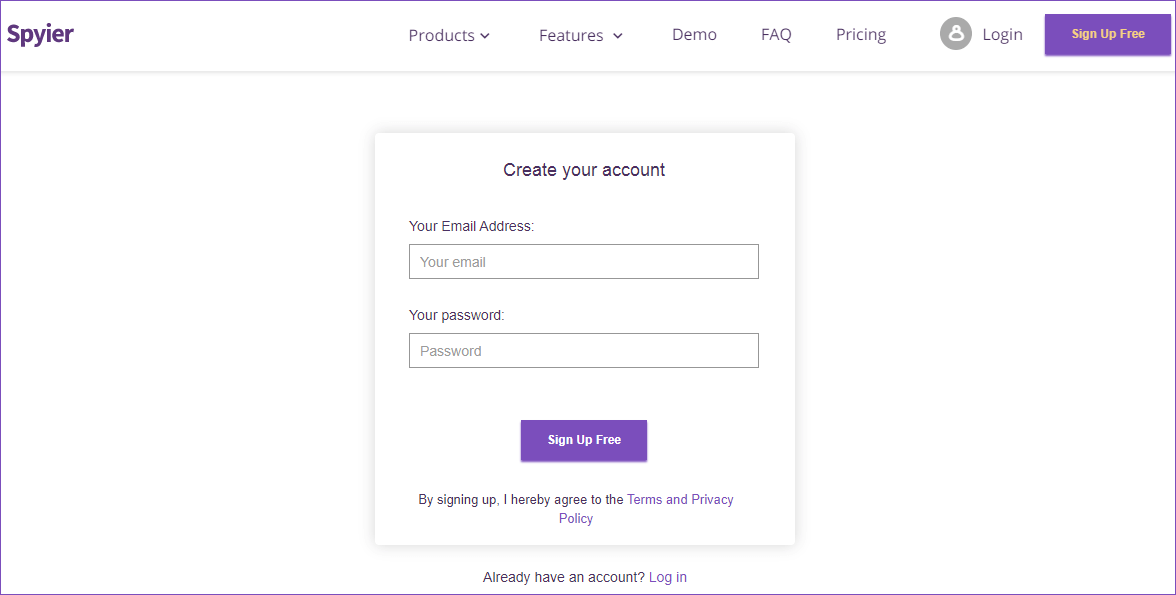 Step 2: Specify the OS. In case you select iOS, fill in the target's iCloud credentials to start syncing the iCloud backup data into Spyier's online dashboard.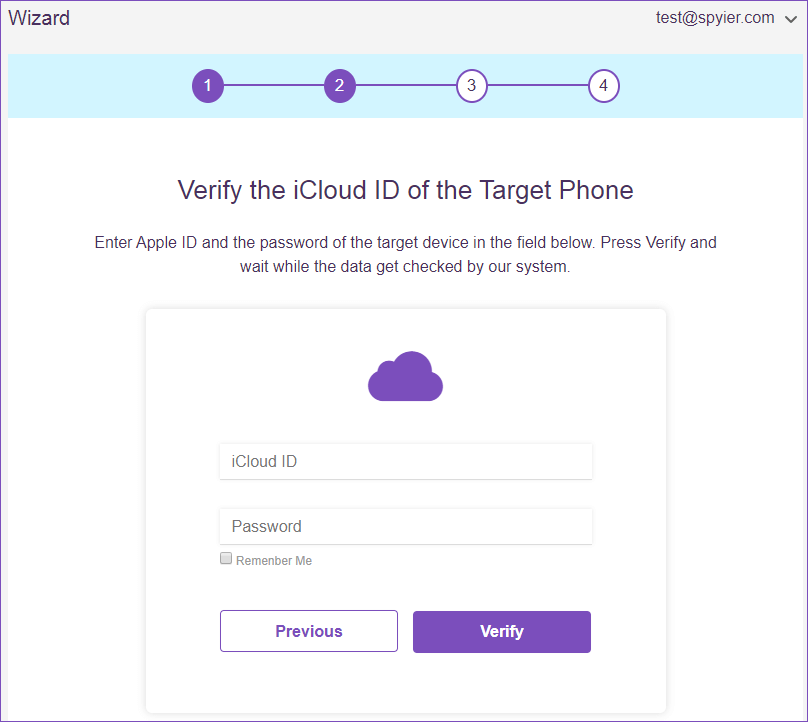 In the case of Android, the application will need to be installed on the target device. You will receive a download link and installation instructions on the email ID you provided during registration.
Step 3: At the last step you will be presented with a finish installation prompt, whereas when you hit "Start" you will be able to begin remote phone monitoring from your Spyier dashboard. Part 2: Spyic Simplifies Remote Phone Hacking
Spyic has made its place among the most intelligent phone hacking solutions of 2020. It has a variety of features to offer and can easily get you inside any target device. The spy app helps you conduct real-time, full-fledged monitoring of the target data. Spyic makes hassle-free phone hacking possible by eliminating the need to tinker with the target device. It carries out its functions on the target device without rooting, nor jailbreaking them. All you need to get the application going is to follow the instructions and give it the required permissions.
Spyic gives you access to the target device's data via its web-based dashboard which can be logged into using any web-browser. The app is quite affordable and provides you with 35+ features to get your job done.
Part 3: Get Inside any Phone with Cocospy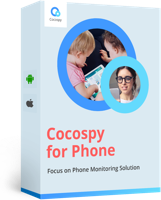 Cocospy is another brilliant application that gets your job done with ease. Being a leader in the parental control niche, it not only helps you keep a tab on your child's online activities, but also provides you with a 3D view of exactly where they are at what time. With this app in tow, you can virtually be with your children round the clock!
Cocospy is equipped with several useful features like getting access to social media accounts via keylogging, getting notified about incoming texts, and even complete access to all media files on the target device.
The application is very able and it helps you keep a check on the target device remotely without revealing your identity. That's how it makes totally anonymous phone hacking possible.
Part 4: Hack into Someone's Phone without Them Knowing with Minspy
Another leading phone-hacking solution, Minspy can get you uninterrupted access to any device, be it iOS or Android, quite easily. It has a user base all across the globe and has answered to several people who've wanted to hack a device.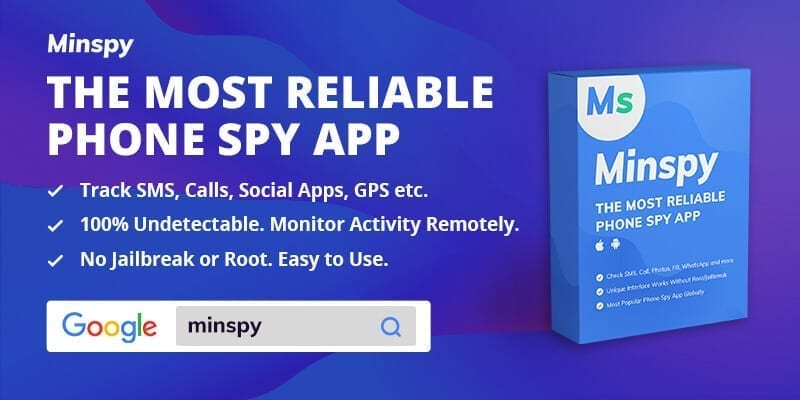 Minspy can be up and running in a matter of minutes. The application works without requiring a jailbroken or rooted device. It works remotely, not giving your identity away, and since it is very lightweight in size (about 2M) it is tough to detect.
The app is quite affordable and gives you access to over 25 handy features. To work with Minspy you don't need to install anything on your own phone or computer.
You can always visit Minspy's official website to be able to understand more about it.
Part 5: Discreetly Monitor a Device with Spyine
Last but not the least, Spyine is a solution that makes discreet phone monitoring possible on iOS and Android devices. It works in complete secrecy and relays everything happening on the target device to your dashboard.
Spyine works without the need of any verification and makes stealthy phone spying possible 24×7. The application is safe to be used for both professional and personal purposes.
Spyine offers features like complete track of call and SMS, access to the contact information, geo-fencing and location tracking at all times. It makes hacking a device easy peasy lemon squeezy.
Conclusion
So there you go – those are our top picks for top 5 apps to hack a phone free in 2020. All the spyware solutions are easy to work with and have their own set of unique features to offer. They are all very pocket friendly as well, and one purchase of their subscription plan can give you access to 30+ cool features to play with.