Just today, I was downloading a huge file from Cydia on 3G, a file of over one hundred megabyte and this error keeps coming up every now and then. I've never download anything from Cydia that big and as a matter of fact, I've never seen this error before. It's been some days now that I've been trying to pull down the file but the thing keeps breaking midway. Wondering what could be wrong, I tried some fixes which didn't work and someone even suggested re-jailbreaking my phone.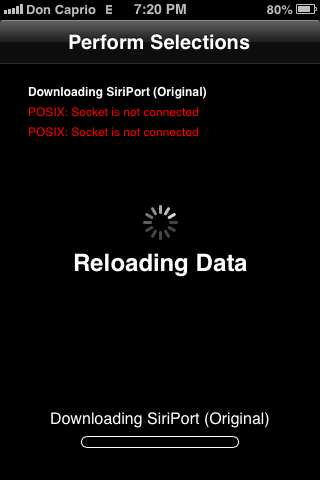 Must Read: Fix: Missing BigBoss, ModMyi & ZodTTD Repo in Cydia
Now the reason this happens is nothing else but your network connection. I was doing this with a 3G connection but the problem was that I discovered it wasn't that strong. Sometimes, it automatically goes back to EDGE and this was why Cydia kept displaying that error and a 115MB file needs a pretty good connection to download smoothly. I was lucky Cydia has the ability to resume interrupted downloads.
Must Read: Jailbreak iOS 6.0.1 Untethered on iPhone 3GS. iPhone 4 and iPod Touch 4G Still Tethered.
Anyway, I fixed the problem by using a stable WiFi connection and within one hour, the file was fully downloaded. However if uou're already using WiFi and this error still pops up, you may have to change your phone settings. When your phone goes to sleep, it may turn off your connections and interrupt your download. To fix this, go to Settings > General > Auto Lock
Must Read: How to Unlock iOS 6.0.1 on iPhone 3GS and iPhone 4

Be sure to set the time to never. So far this is done and your network is stable, this error shouldn't come up anymore. It's all I did and it worked for me. The bottom line is to be sure your connection is perfectly ok and also make sure your phone doesn't go to sleep. I wouldn't minimize Cydia too while downloading.