Windows 10 has been out for a while and the adoption rate continues to soar. I took the plunge last year and never had a cause to look back. Upgrading from your older Windows version is pretty easy and we have a tutorial on that on this page.
Microsoft allows anyone to download Windows 10 using its Media Creation Tool which works quite well. The tool lets you directly upgrade your PC and it also gives you the alternative of burning the ISO image to a disc or flash drive.
Windows 10 November update (version 1511) was a pretty big one and a lot of changes came with it. I tried downloading the image file using Media Creation Tool but it failed twice and I had to look for an alternative. I tried looking for a way to download the ISO file directly without using the tool and I finally got it. It's actually pretty easy. There are two methods to do this.
Method 1: Using your smartphone
Normally, this particular page shows you to the Media Creation Tool download page if you're checking from a Windows computer.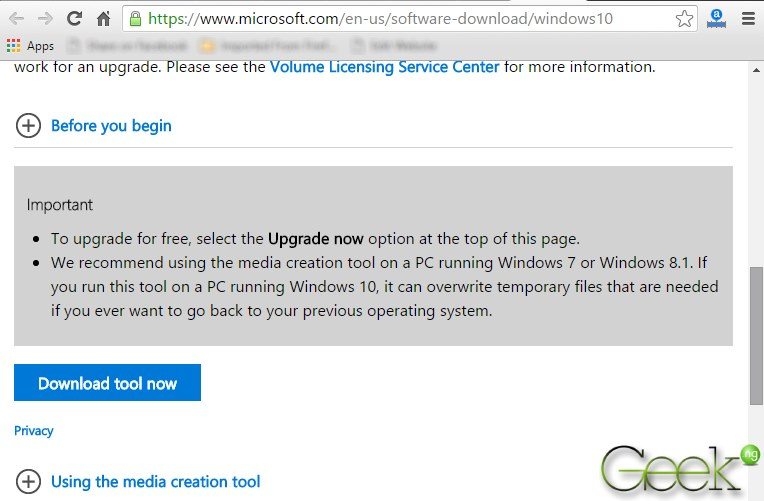 But if you try visiting the page on your mobile device, you should be presented with something entirely different and you will be able to download Windows 10 ISO file directly.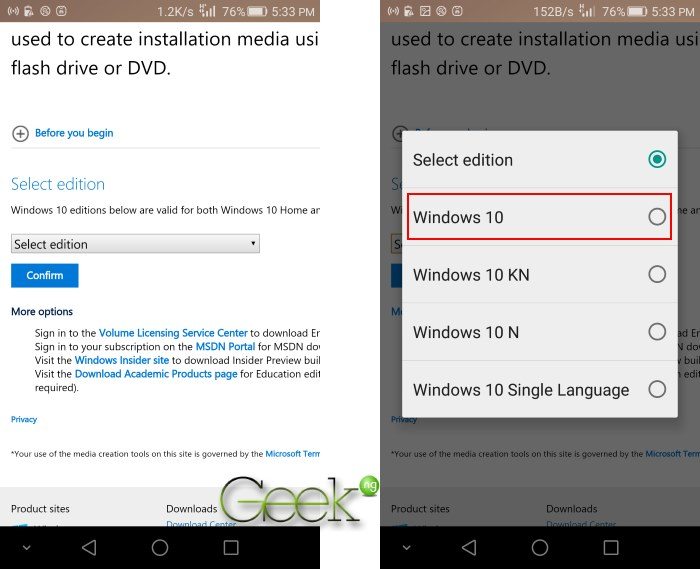 If you're not in Europe or Korea, choose the regular Windows 10 and download the ISO.
Method 2: Changing your browser user-agent string
For Google Chrome, install this user agent switcher extension.
Click the globe icon at the top-left and select a mobile user agent.
Visit this page and you should see this:
Even if you're using Firefox, you can still do this by looking for a user-agent switcher addon to get the job done. All that matters is that the page should not detect you're using a Windows PC.
You should know that the file size of the current Windows 10 build (64-bit) is 3.74GB. To create a bootable USB drive with the downloaded image file, you can follow the guide in this post. The post was written 3 years ago but it still works perfectly.