Agency project management software is part of companies' flow and teams' work. It is a necessity that keeps all the logs about the work. There's no need to say that creatives have to keep all the tasks, files, and feedback in one place to see their workflow, as it is hard to lose things, tasks, and time when doing lots of work.
Why Is It Important?
Each creative project management tool offers lots of different features that you can easily lose track of. And the amount of those is not as important as the ability to use the main features that make your work easier.
At first, you need to understand why tools for managing creative teams are important to see which features are the priority.
Tracking documents. You have to have the ability to track each step of the workflow from the team member to the final version.
Approval. As a manager, you have to have the ability to approve each document that gets into the system and leave feedback.
Communication. It is best if the tool has some kind of a chat where you can communicate with your team in real-time, leaving your comments and solving issues.
External users. Be sure you have the ability to add external users like freelance workers or new customers into the system so you can work on one project together.
Time management. Check if your tool offers time-tracking features so you can know for sure how much time you've spent on a particular project which helps you to understand your price on the market.
Software integrations. Some tools offer integrations with classical software like Photoshop, Illustrator, etc. If your creative team needs one, make sure to have this as well.
Best Project Management Tools For Creative Teams
When you know why you need project management software for creatives, you can go and look for a particular one. Here we have the top 3 agency project management software so you can pick one that fits you the most.
1. Krock
This user-friendly solution allows you to do everything you need to communicate with your creative team efficiently. You can assign tasks, share feedback, track progress and team performance, share files, talk via Zoom, etc.
But we think that the most interesting parts of this Krock agency project management software are:
Ability to create separate workspaces to work on projects with your clients. This is useful since you'll have specific places where you can keep all information on one project.
Ability to create a pipeline for your project.
Ability to create projects with pre-made templates to start working immediately.
Ability to assign different projects to different people, comment, and give feedback.
Ability to use a calendar in different views so you can deliver your project on time.
Ability to share your project.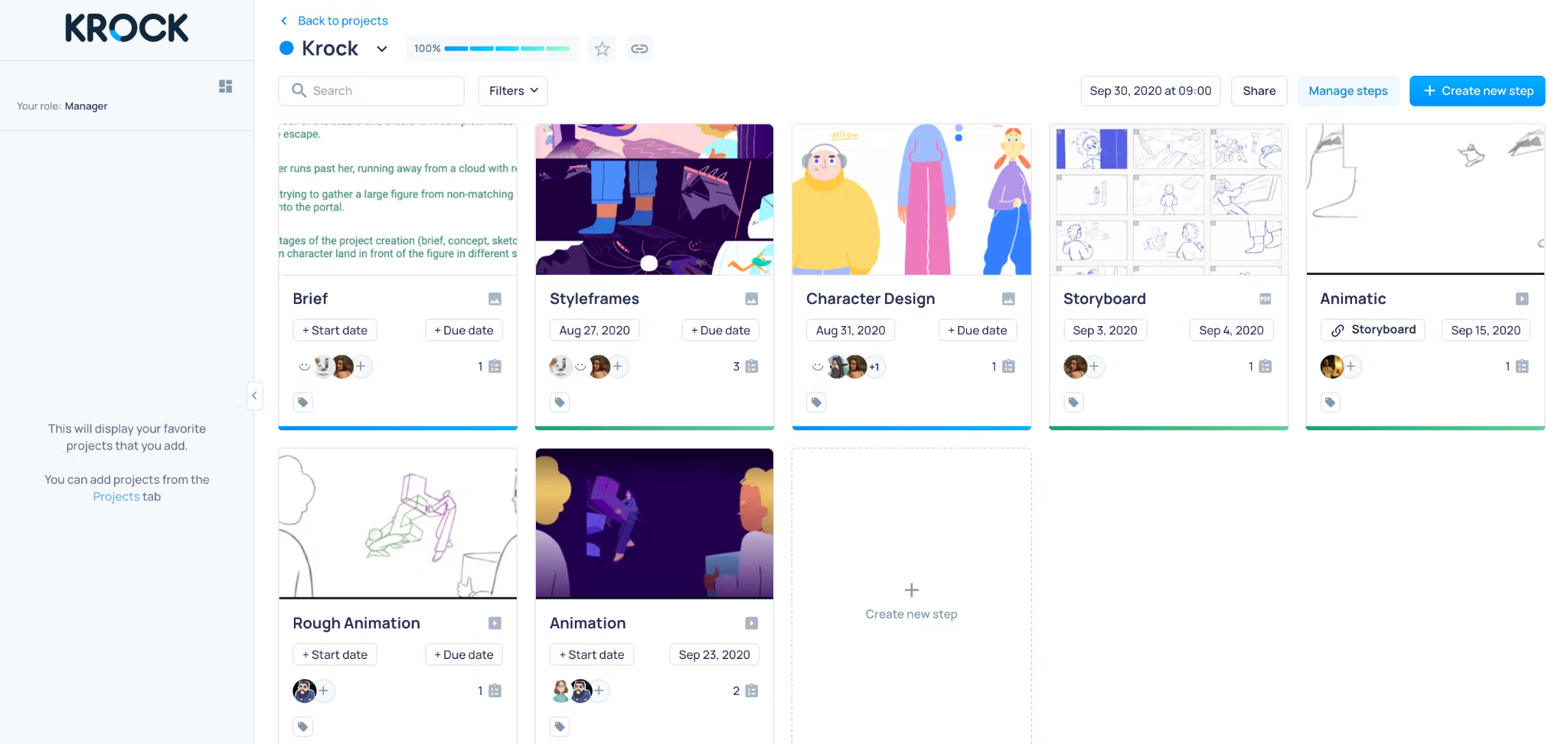 2. Asana
You've probably heard about Asana and its appealing design. It allows to work on several projects, use the Kanban board to plan tasks, and plan project launches. It is user-friendly and quite popular. Here, you'll find flexible project views, calendars, and timelines. You can automate your tasks, utilize forms, manage milestones, etc.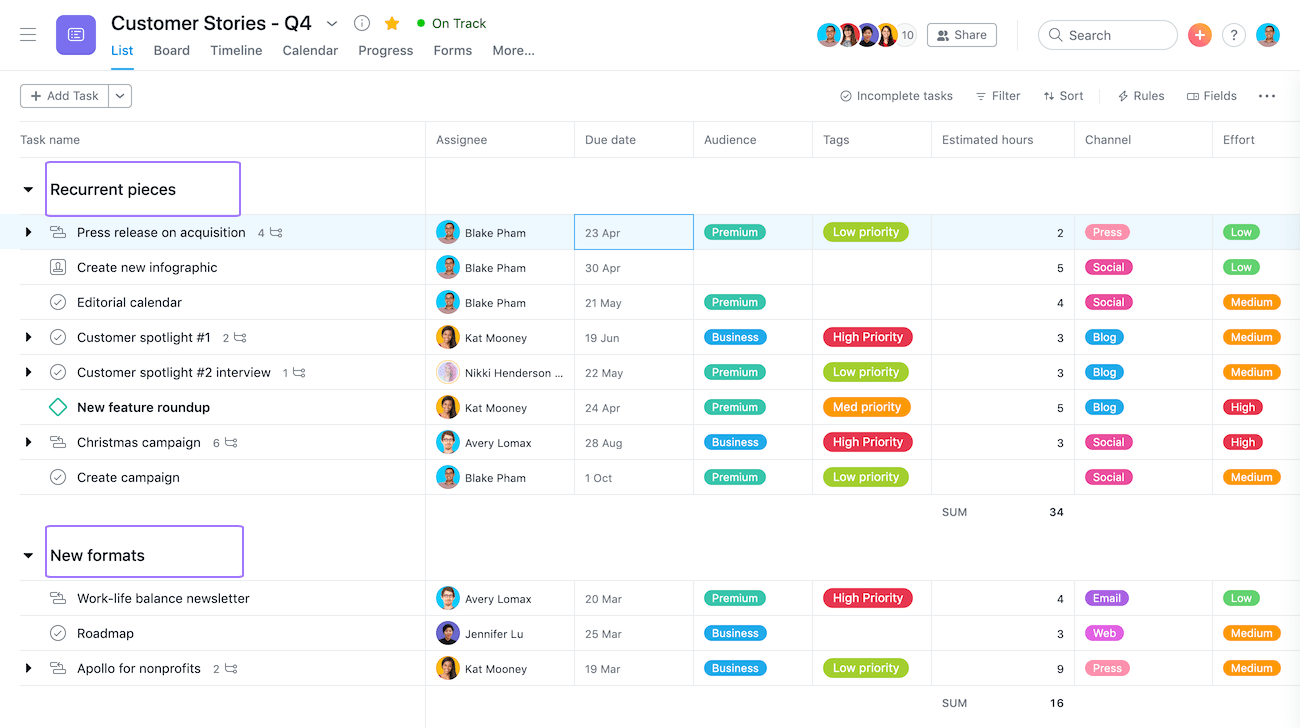 3. Notion
This project management software for creatives is a bit like Wikipedia, where you can store everything. Even though it has everything, it has even a bit more than you need, which can get a little confusing for some teams. Other than that, it is a great tool that you can use while managing creative teams. You can add here Kanban boards as well, create Wikipedia with the necessary information for your team, share notes, create databases, run calendars, etc.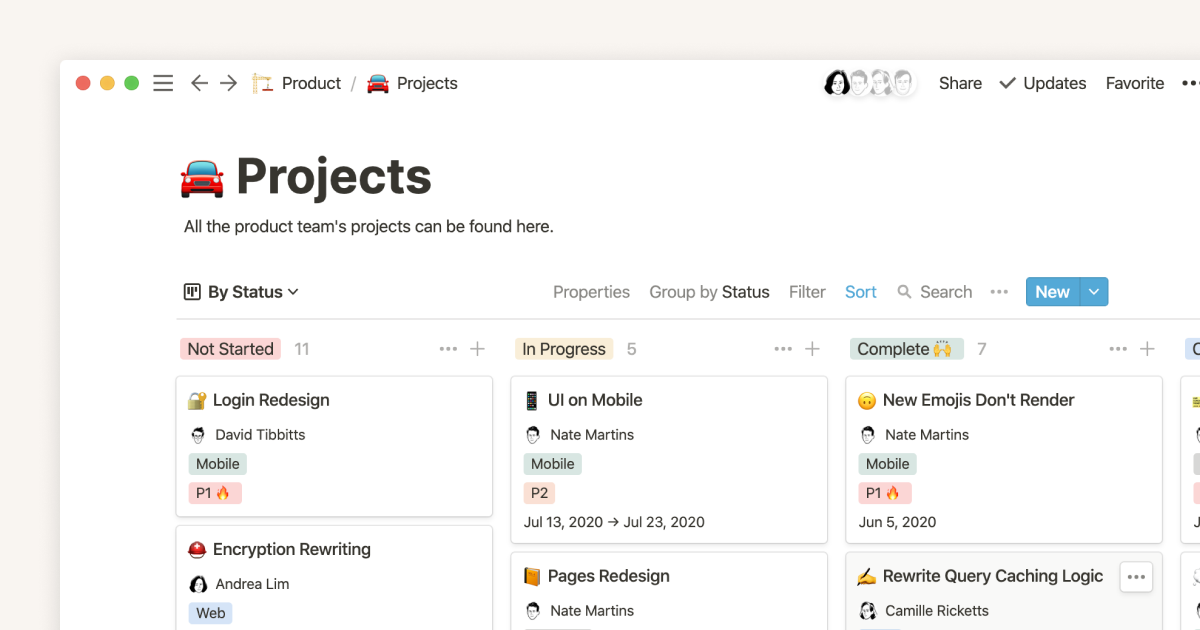 4. Monday
Monday is one of the most straightforward creative management tools that are on the market. It helps organize independent tasks or tasks within projects visually. You can manage tasks and projects via the main board, which looks like a hub whew you see all projects and their status. Each task board can be customized. For example, you can check the number of hours spent on the project, its status, or check the location.
Among many tools, we want to highlight the ability to centralize the workflow, collaborate with stakeholders, drag and drop rows, change the overall view (Gantt, Kanban, Calendar), etc.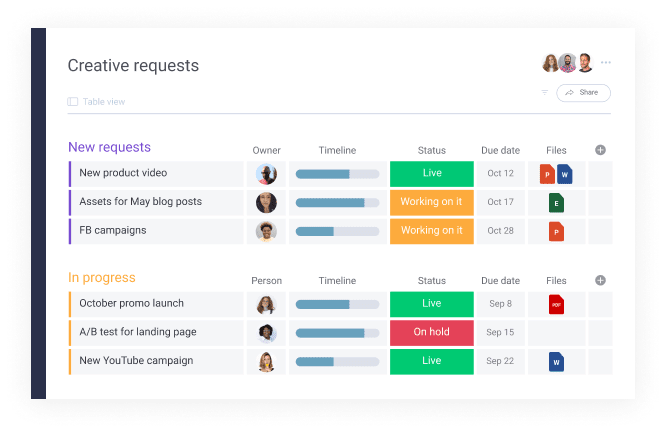 5. Teamwork
This project management for creative teams tool helps keep everything in one place. And this is great to work with your team, tasks, and projects. As you don't have to keep every piece of information in your head, on paper, or in different places around the apps, you can store and manage everything from one place — Teamwork. Besides, you stay connected with your team at all times.
You can also get advanced features that can help you upgrade your work and manage your creative business even better. Such features include time tracking, budgeting, resource allocation, and many more.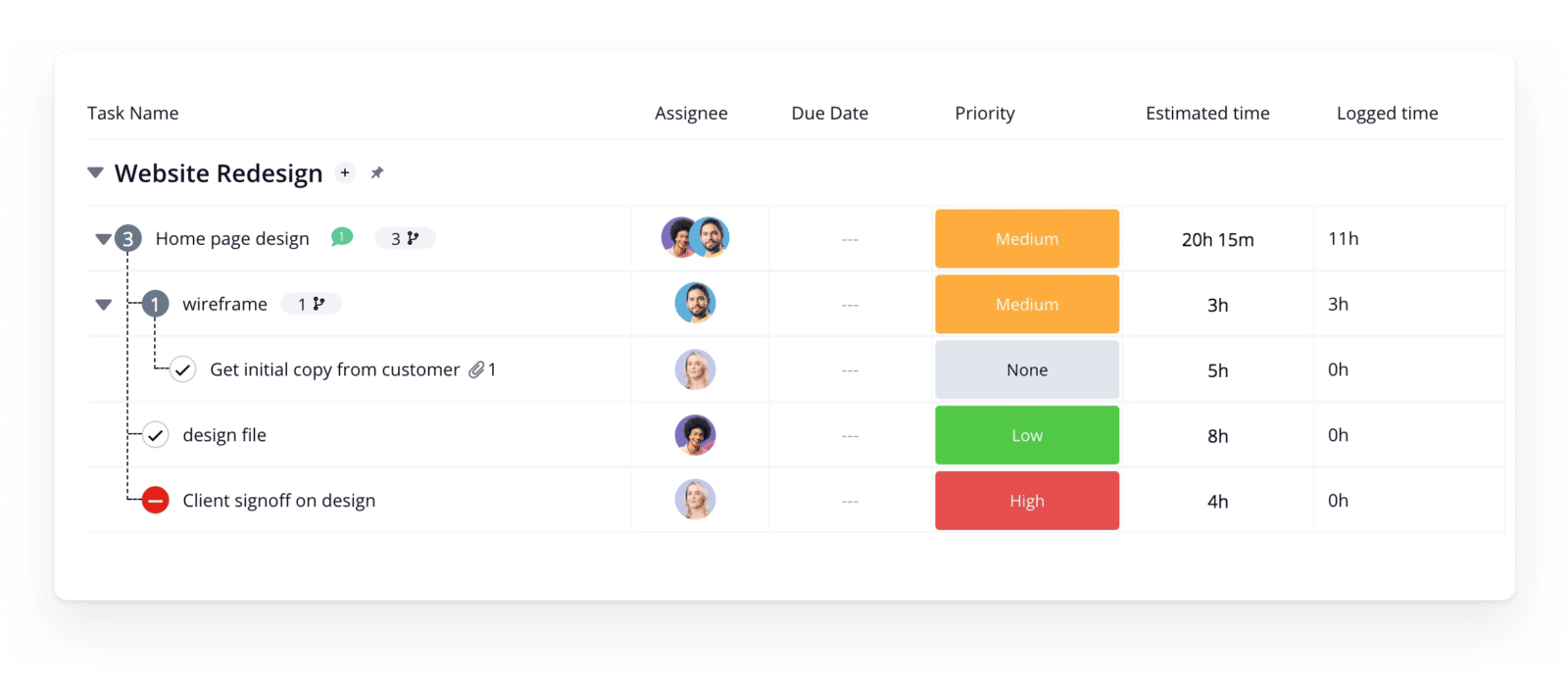 The main Teamwork features include the possibility to spend less time in the email box as you keep all communication in one place, automating the workflow, cutting the repetitive tasks, integrating other tools, and tracking to-dos.
6. Kanban Board OKR Template
The Kanban OKR Template is a tool that can be used to help organizations track and manage their OKRs. The template includes a Kanban board, which can be used to track the progress of each OKR, and a set of instructions on how to use the template. This template can be used by organizations of all sizes, and can be adapted to meet the specific needs of each organization.
Conclusion
The mentioned creative project management tools are extremely popular, user-friendly, and appealing. You can use any of them, but we would recommend you start with the Krock solution. It is relatively new to the market, but it has all the basic features that a top-notch company needs to run the business.
Even thou each business has the need for a specific set of features, you can start with something that has the most of them. The main idea is that you feel comfortable using the project management software for creatives that you've picked. Feel free to discover to find the best for you and your team!