We recently wrote an article explaining how to install Windows 10 Technical preview and made mention of how you can easily do this from a pen drive. Following the article, we received a question from a user asking how to create a bootable flash drive, not from an ISO file this time, but from a Windows OS disc. This may be needed if you have a netbook with no DVD-ROM or the DVD-ROM on your notebook is damaged already. You can always get someone else's computer with a working DVD-ROM to create your bootable USB drive.
If you already have an Windows ISO image downloaded, here is a post you should need. This article is more extensive as it explains how to create  an ISO image from a DVD and then create a bootable pen drive with it using free software programs.
How to create an ISO image from a DVD
1. Download this freeware and install on a computer with a working DVD-ROM: Burnawre Burning Software. The free version is all you need.
2. Insert your bootable Windows installer disc, then start the just installed software.
3. Select Copy to Image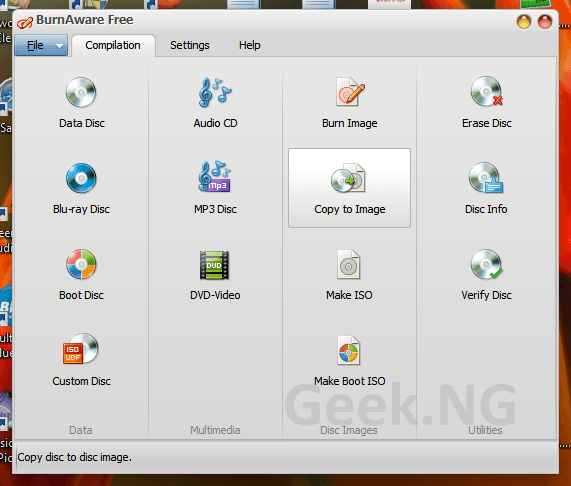 4. Select the destination, you can save on your desktop. Give the ISO file your desired name and save.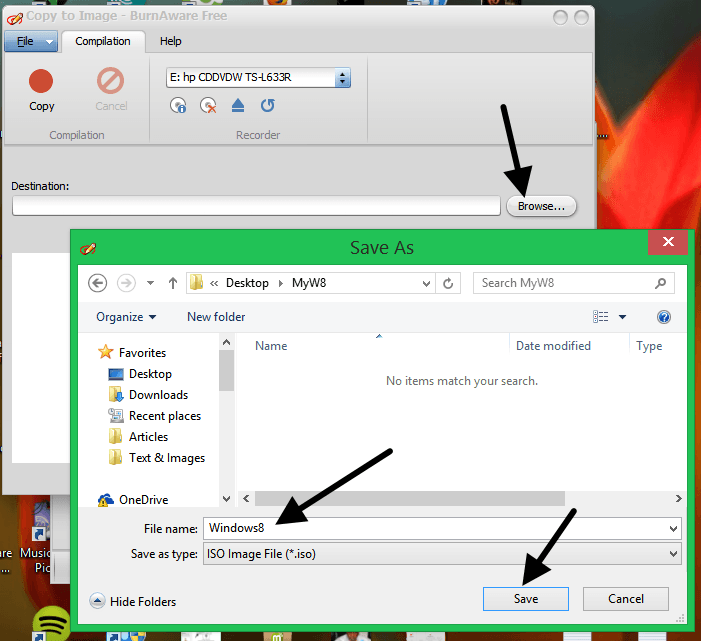 5.  Hit the Copy button and wait till the process completes.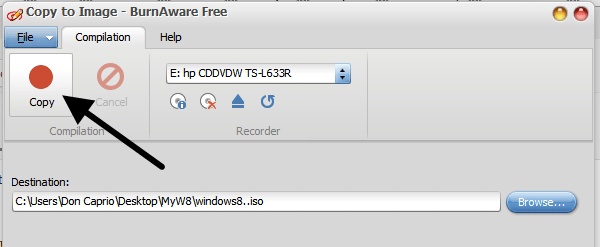 6. After some minutes, you should already have the ISO file right in your location you defined earlier.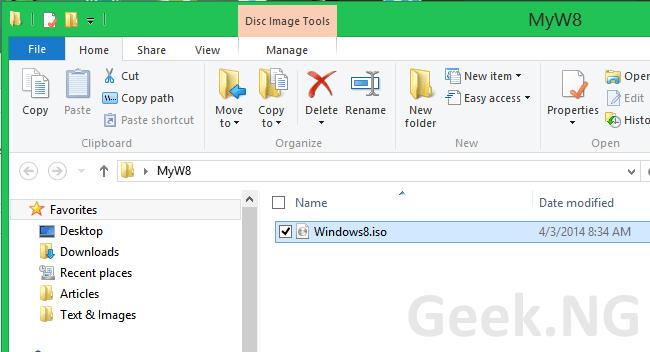 The ISO image is ready and the next thing is creating a bootable flash drive with it.
How to create a bootable flash drive to install Windows
Microsoft has a free tool anyone can use to create a bootable USB flash drive. It worked for Windows 7 but it's also been tested working for Windows 8, Windows 8.1 and of course, Windows 10 technical preview.
1. Download Windows 7 DVD/USB Download Tool, install & run.
3. Click on browse to select .ISO file to burn & click Next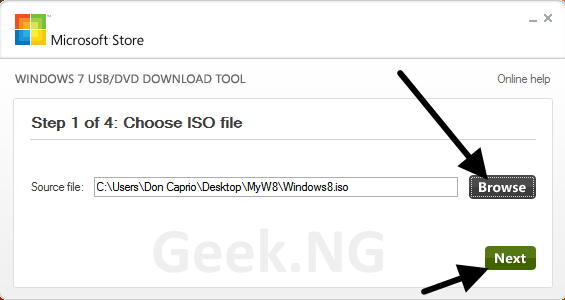 4. Insert USB drive Please note that it must have a capacity of at least 8GB! Select the Drive you wish to burn to which is USB.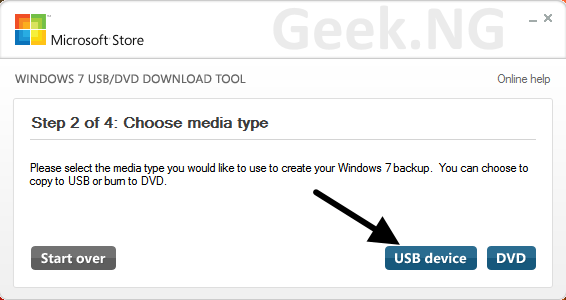 5. Choose the USB Drive you want to burn to & click Begin Copying NOTE: You will be notified that all data on your USB drive will be deleted. You're expected to do this on a clean, formatted USB drive.
6. Accept the prompt message and the process should start. You may have to wait for some minutes for the process to cmplete.
What Next?
Since you now have a bootable Windows USB drive, to use it on a PC to install Windows, you need to change the BIOS settings and select the first boot device as USB device. You need to restart your PC and press a function key (such as F1, F2, or F3), the Esc key or the Delete key to access BIOS settings.
If differs and this depends on your PC manufacturer. Some manufacturers tell you the button to press to change boot option. The main point here is making sure you set your fist boot device to USB device to use your bootable USB drive to install Windows.