Everybody wants their website to get more traffic, but getting traffic to your website may seem a very difficult task. When you know the exact method, you can even get 110% extra traffic to your blog within days. This traffic can lead to more sales and better conversions. Here are a few ways you can increase the traffic to your website.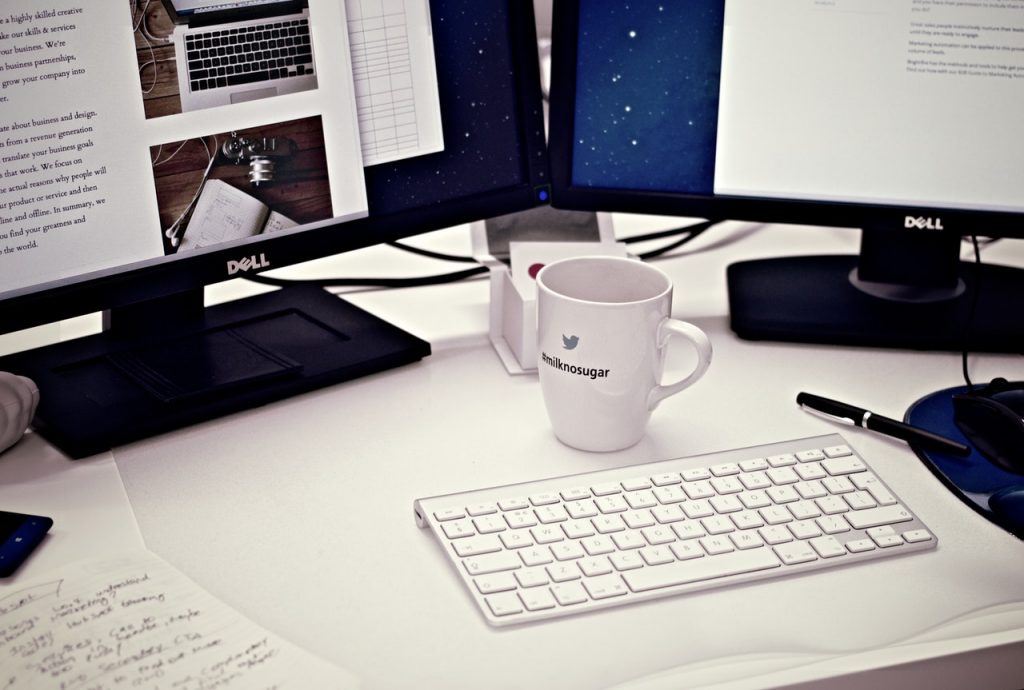 Social media is the main game these days. Everybody uses social media and people have given their full details on it. You can target traffic according to your requirements. There are billions of users on Facebook alone. When you add Twitter, Instagram, and other social media channels, you can reach millions of people within days. You can do it easily if you have the right budget. You can promote your blog or your product on social media and get results instantly.
Paid traffic
The main limiting factor is your promotion budget. You should be able to get more traffic by spending less or you can create your own social media pages. This way you can share your content and you will not have to pay anything for the traffic.
Write better titles
Writing interesting titles is important to get people to click on your link and come to your website. According to the latest Google SERP results, the specific length of the title will be shown. If your title is too long, it will be cut. If your title is not shown completely, people will not understand what you are giving on your blog. Understanding the search engine criteria and pixels used in article titles can make the difference. Apart from this effort, you should also make your titles interesting. Ultimate guides or tip-based articles can help get traffic.
Include photos
Everybody knows that people like to see faces. Adding a perfectly matching photo in your article can help you get more traffic. Adding a perfectly sized thumbnail to your article can boost the traffic also. You can either take photos by yourself or you can acquire these photos from the internet. Most of us will not care about copyright laws but search engines and social media care about them a lot.
Avoid violating copyrights
When you add a photo, you must be sure that the source has given free distribution rights. The best way to search this kind of photo is to go on stock photo websites and search for free options. You can also go on Google image results. You need to go to the settings after that. In the settings, you have to select the right for free distribution. This way you can get more traffic to your website. You will not have to worry about copyright violations.
Add subtitles to video
Another thing you can do is add videos in your articles. Videos will help you boost the search engine ranking. These videos when shared in social media can do wonders. Only adding videos will not help you get more traffic because videos will not give you is good results on search engines. This problem can be solved by audext.com. This website can help you convert the audio to text so you can create subtitles easily and rank better in social media and search engines. You will not be able to convert video directly so you will have to separate the audio from the video. You can convert audio into MP3 form after that. You can use this audio file to generate a subtitle file that you can easily use to create video subtitles. This is a secret technique because people will not focus on that. With the little effort, you can get huge results even a 110% boost in your blog's traffic. With the Audext audio transcription tool, you can even focus on more targeted traffic. Your blog will attract medical professionals or students who will come to search for content related to seminars.
Sharing videos on youtube
Another thing you can do is add subtitles on a video and ask the source to allow you should share it with your friends. This can be easily done with the help of the Audext website. Some lectures and video seminars can also be converted into subtitles or text files by audext.com. In this way, you can gain more traffic by working less.
Incorporate keywords
Keywords are really important in your search for the right traffic. As you are reading this article, you may find some words are repeated more than others. These words will let search engines know what the article is about. If you will incorporate keywords in your articles, you can write better for high volume search results. A hundred articles with a low search volume will not give you enough traffic but a single article with better keyword focus for a high search volume can give you more traffic.
Social media buttons are really important in promoting your website. Many content management websites have special extensions for these social media buttons. You will just have to add the extension and the buttons will appear on your website. When people come to your website and they like something, they will not have to copy the link to share it on their social media. They will just press the button and their account will automatically appear on your blog. Social media buttons have one more benefit that people will not leave your website to share it on social media because they can do it while they are on your website. In this way, they can read other articles or scroll other products.
Invest in promotion
Investing in promotion is important these days if you want to target the right kind of traffic. If your blog is selling a certain product with high competition on the search engines, you will not be able to sell anything until you promote it by spending money. You can promote your website social media by a paid advertisement or you can promote on the search engines. Google AdWords is a tool of Google that will help you promote your website on the search engine.