I started using Disqus comments late last year and it felt good then. Spam was greatly reduced and I had less to worry about. Although the rate at which readers commented dropped significantly, I didn't really care because I was satisfied with the results I was getting: zero spam, less comments to moderate, nice looking comment system.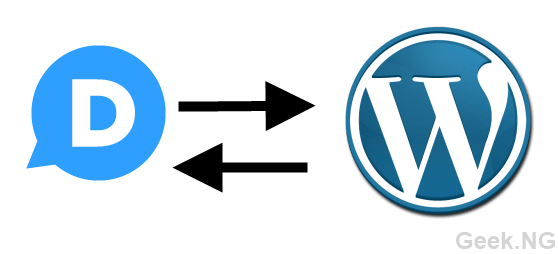 No doubt, Disqus is quite good and it eliminates a lot of worries but then, there are certain cons that eventually made me switch back to default WordPress commenting system.
What I loved about Disqus Comments
Just like other third party comment systems, Disqus strives to give you features you wouldn't find in your default CMS comment system.
1. Almost Zero Spam: Although a few spam comments still find their way through once in a while, Disqus spam filter is so efficient and this was the first thing I loved about. I was using it with no anti-spam plugin and it worked great.
2. Great looking UI: Truth be told, Disqus looks good. It looks a lot better than the default WP comment system.
3. Eliminates the need for email address: With a lot of sites using Disqus, chances are that lots of users logged in to their Disqus account won't need to re-enter their email addresses on your site to comment. This may encourage some users to comment easily.
Also read: 3 WordPress Plugins to Make Backup Easy
There are other features too that made me stick to it for this long but somewhere along the line, I realized I shouldn't have made the switch in the first place.
Why I Switched Back to WP Comment System
Earlier this year, we moved all our content from doncaprio.com to geek.ng and a few things went wrong. Some comments failed to show up and that was the Genesis of the whole problem. A certain post with over 200 comments had zero comment.
Being a site that depends heavily on search engine traffic, Disqus comments messed things up a little bit. Some comments contain valuable keywords that actually bring in a reasonable amount of traffic but in my opinion, I'm not sure Google indexes Disqus comments.
Also read: 9 + 1 Easy Ways To Speed Up your WordPress Blog
If you're using the default WP comment system, copying an approved comment and searching on Google should show that particular article on Google search (if the article is old and already indexed) but during the time I was using Disqus, no comment was indexed even though I ran this test several times.
Disqus claims Google should index your comments normally and suggests you contact Google directly if that isn't happening. :/
Apart from this, it appears Disqus doesn't play well with certain mobile browsers. A few users complained they couldn't comment on mobile but I was too stubborn to look into the issue. Even though I loved Disqus back then, I later realized this blog is actually about my readers, not me.
Last week, I decided to make the switch. I was delighted to see all lost comments appearing again!
As for spam, Anti-Spam is taking good care of that.