Just last month, Huawei announced Honor 6 and 6 Plus were included in the lineup for Marshmallow update. Even though Android Lollipop was rolled out for Honor 6 and honor 6 Plus months ago, a lot of users are yet to get the notification pushed to their device. I've been keeping an eye out for the notification on my Huawei Honor 6 Plus but still got stuck on Android 4.4 Kitkat (EMUI 3.0).
Android Marshmallow was announced for Honor devices in a tweet last month and the upgrade will start rolling out starting in February. If you're still stuck on KitKat, a stable Lollipop update is available already and you can easily upgrade to EMUI 3.1 using this easy tutorial without losing your data.
Open this page on Google Chrome. Right-click and select Translate to English.
Locate your phone model from the list. If you don't know exactly what the model is, you can check it by going to settings > About phone > Model number. I'll be using Honor 6 Plus (PE-UL00) for this tutorial since it's what I use.
On the download page, click the Stable tab and choose the latest stable package. It's Android 5.1 (EMUI 3.1) at the moment but if you think you can deal with likely issues that may surface with a developer edition firmware, you can go with it.
Download the zip file and extract the dload folder to your SD card root. Inside this folder, you should have an UPDATE.APP file.
Now go to Settings > Updater > Local update After tapping Local update, you should get a notice asking you to backup your data.

Select Backup. Agree to the terms and proceed to select data you wish to backup. I chose everything during the update.

After the backup is complete, hit OK and your device should restart.

Give it some time but the process shouldn't take more than 10 minutes.

I did this on a rooted phone and it went smooth even though I lost root access. So, I doubt if there's actually any need to unroot before proceeding.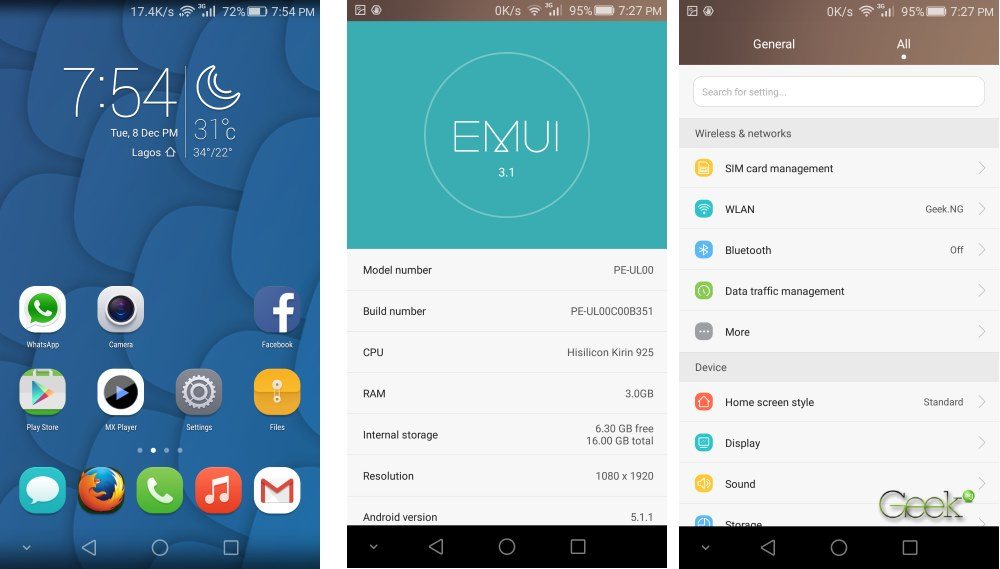 EMUI 3.1 comes with new features like dual windows, Smartcare and some UI changes here and there.