Although the concept of working from home and making money from home has become considerably more mainstream in the past few years – especially since the rise of social media, and it's definitely something that more and more people are finding opportunities with, it's still not completely reached the level of being completely accepted as a genuine way to make money, especially not with those who have known nothing but the traditional 9-5 lifestyle.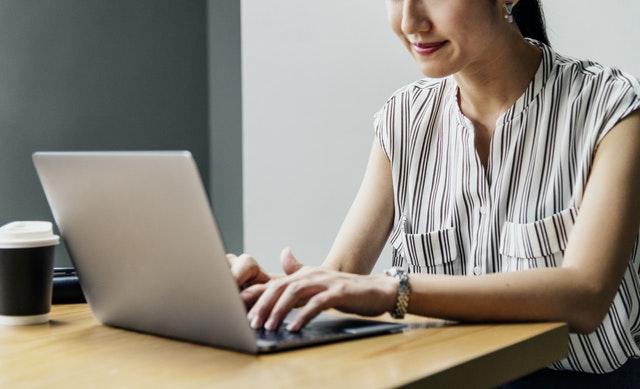 Whilst the amount of scams and sleazy opportunities out there have made it understandable why some people are still rather skeptical of work from home business ideas, the truth is, that there are plenty of non-sleazy and truly genuine ways out there for people to make a great living from home. So in this post, we're going to share with you exactly what those ways are. If you were thinking that there's no possible way for you to make money from home, then hopefully we'll be able to prove you wrong.
Freelancing
Freelancing is possibly one of the easiest ways to get started with making money from home and using your skills in a way that really offer great solutions to individuals and business owners by creating services and offers that are really needed by them. For example, you could offer your services as a freelance copywriter, as a graphic designer, or even something like helping people do their taxes or do it for them. There are really pretty much no limitations when it comes to being a freelancer – as long as you have a great solution and offer that people will pay for, then you're basically in business.
One of the best things about being a freelancer is just how easy it is to get started. You basically need nothing more than a way to connect with potential clients and then a way to deliver the services. So in some cases, depending on what your business is, this can be as little as a phone.
It means that freelancing is one of the easiest businesses to start and that you require very little in the way of capital to get started with, unlike some more traditional businesses.
Dropshipping
Dropshipping is a business model that has grown in significant popularity in the last 10 years, and with good reason. It's a very high profit, low-risk business model that allows people to start their own e-commerce store selling products that they're passionate about, but also doesn't require them to hold any stock or deal with anything like shipping and packaging. This is a great way for someone who has always wanted to start their own online store but didn't have the funds or space available to do so. Basically, this means that dropshipping can be done entirely from home and with very little funds to get started.
Consulting
Consulting is still a much-needed service and will apply to both businesses and individuals in need of your help, and the great thing about consulting is that, whilst traditionally consultants had to be working in-house which limited the number of clients they could take on, thanks to things like the internet and video conferencing, consultants now have a lot more freedom to work with clients all over the world without ever leaving their home.
So, whether you want to offer something like tax consulting, IT consulting, or even something more specialized like helping businesses figure out and understand things like web application architecture, then you really have so many options available to you if you want to build a business from home as a consultant.
Affiliate Marketing
Affiliate marketing is one of the most popular business models around for those who want to make money from home without spending all their time trading hours for dollars. It's very similar to dropshipping in many ways since you're selling other people's products and services, but the difference is that instead of a fixed price, you basically get a commission for referring people to these products. This makes affiliate marketing another very high income, low-risk business model and it allows people to focus on being able to sell things that they're passionate about, such as fashion, sports equipment, or even organic skincare, but they simply don't have the same level of risk involved as when selling the products for themselves.
Teaching
If you have a specific skill that you'd love to be able to teach to others, then unlike in the past where you'd perhaps have to travel to a school or even to the other side of the world if you wanted to teach a language, for example, nowadays, you can do this completely from the comfort of your own home. The internet has made it possible to connect with people from all over the world at the click of a button, and now you can teach things like English, or anything you want really without leaving your home – and get paid for it.
Blogging
If there's a particular subject you're either know a lot about or have a lot of passion for, then blogging is one of the best ways to be able to share this knowledge and information with people and get paid for it whilst working completely on your own schedule. Blogging is such a flexible work from home business that requires very little in the way of capital and is something that can become very profitable if you're sharing the right kind of content that offers a lot of value for people.
Virtual Assistant
Nowadays with so many people running their own businesses, they also know that they can't manage everything on their own, so hiring an assistant to help with things like admin, email management, marketing, and various other aspects of the business is something that is really in demand and that you can really make an amazing business out of. The thing about being a virtual assistant is that because of the internet, people are now looking for other people working online and no longer need in-person assistants, so this means you can work from home and make money on your own terms and set your own hours.