Most smartphone users believe that a 16MP camera on a device means a high camera quality but unfortunately, this isn't always the case. A lot of OEMs bank on consumers' ignorance and slam low quality cameras with high resolutions on their devices in order to unnecessarily hype the price. Have you ever wondered why Apple sticked with a camera resolution of 8MP right till iPhone 6 Plus? Despite this, a lot of reviewers still use the iPhone's 8MP camera as their benchmark when reviewing cameras on other smartphones.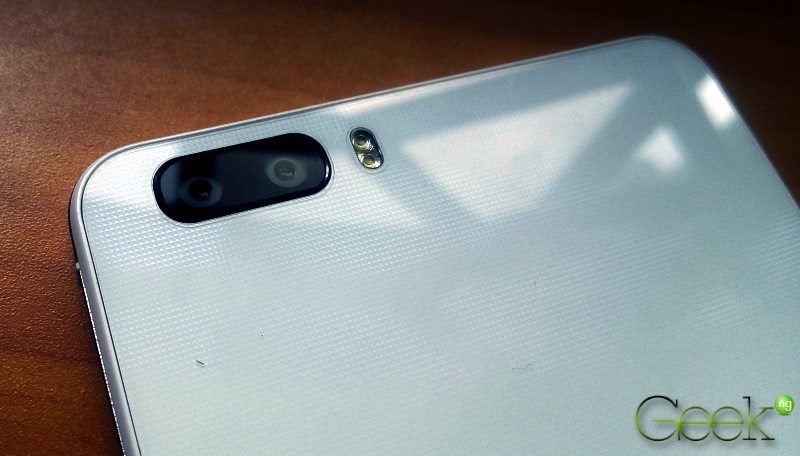 There's one thing a lot of us don't know: a huge "camera MP" doesn't really mean the camera is of high quality. An 8MP camera sometimes produce clearer images than a 16MP camera.
What exactly is camera resolution & image resolution?
We'll try to explain this in the simplest possible way for everyone to understand. An image is made up of tiny dots called picture element (pixels). PIXEL is derived from PICture ELement. These tiny dots call pixels are arranged horizontally and vertically.
Megapixel rating can then be described as the number of pixels (those tiny dots mentioned earlier) that will make up an image captured by a camera sensor. For instance, lets say a camera captures an image with 3264 pixels horizontally and 2448 pixels vertically, we can then say the image resolution is 3264 x 2448 pixels.
The total pixels in the image then becomes:
3,264 x 2,448 = 7,990,272 pixels.
This means means this is a 7.99MP camera, approximately 8.0MP.
Why this is important
Well, unless you intend to blow your pictures into large prints to be used on billboards, having a 16MP camera on your phone may be useless. The larger the megapixel rating, the more details you have in the picture.
This means when the image is zoomed, it doesn't quickly get blurry and also, when a tiny part of it is cropped out, the result is still reasonably detailed.
However, this isn't everything you need in a camera.
When buying your next smartphone and you need a device with the best camera, here are things to consider apart from the camera resolution.
Sensor Size
Generally, the larger the camera sensor, the better the produced image. As we now have cameras packed into smartphones, there has been a significant reduction in sensor size compared to DSLR cameras. The size of the sensor ultimately determines how much light is used in creating the image. The bigger it is, the better the image looks.
Aperture Size (f-stop value)
The aperture size is the hole light through which light travels to reach the sensor mentioned above. You see, these two are somehow related. The larger the aperture, the more the amount of light that's able to pass through. This means the wider the aperture, the more information the sensor is able to receive.
Ironically, the smaller the f-stop value, the larger the aperture. This means a f/2.0 aperture is larger than a f/3.8 aperture. On most smartphones, this value is often fixed though certain phones allow you to adjust this value through certain software algorithm like we have on Huawei honor 6 Plus. This is one of the values some OEMs will never emphasize on.
Camera Lens
The quality of the lens used on a smartphone camera matters a lot. The technology behind the camera matters and this is why some OEMs emphasize their cameras have Carl Zeiss lens.
Even if your device has a 16MP camera with a f-stop value of f/2.0, if the lens used is of poor quality, the produced image is bound to suffer for it.
Image Stabilization
While it's impossible to have optical image stabilization on all smartphones for now, a lot of phones come with digital image stabilization but still, a lot of OEMs won't include this and will only market huge megapixels.
What does this do? When shooting videos with your phone and your hand is a bit shaky, the presence of this image stabilization technology reduces the effect produced by your shaky hand.
Conclusion
As you can now see, the resolution allows the camera to capture as much details as possible but this isn't everything that makes a camera awesome. When picking up your next smartphone for photography, you should consider the f-stop value and other factors that define a good camera.