If you are just at the beginning of your photography career, you do not need to pay for the whole range of functions and tools from Adobe programs since you won't use them all for a long time. You can outsource your photo editing to services like FixThePhoto or use free photo editors. Undoubtedly, even the best free photo editor can't fully replace Lightroom or Photoshop and provide you with equal image editing quality. However, there are a number of online picture editing apps that will help you cope with the basic photo editing and color correction tasks.
1. GIMP Photo Editor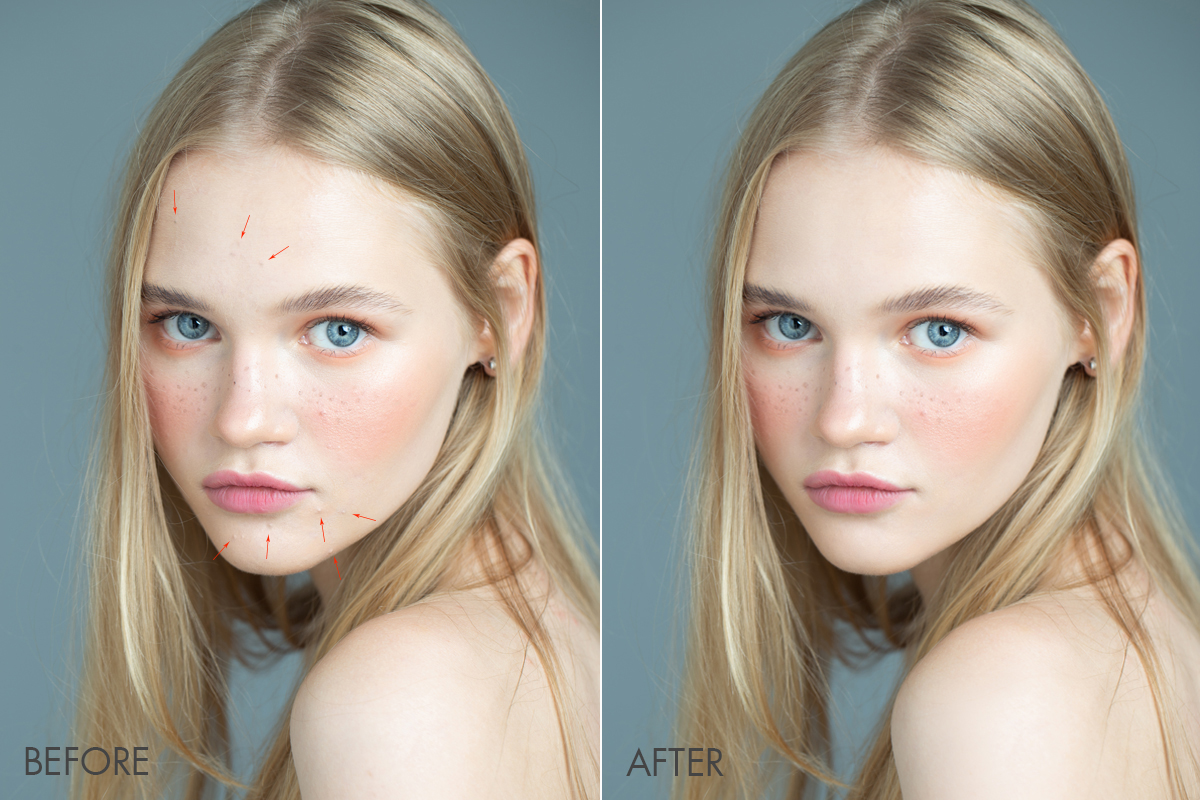 It is one of the best options if you are looking for something similar to Photoshop. It has many powerful features and tools that you can customize and you can even add your own ones thanks to the open source code. GIMP provides you with a huge amount of filters, layers, actions, and other useful things that allow you to enhance your images quickly. Another advantage is the possibility to work with files of various formats. This program supports lots of plug-ins that make your work easier. However, it is advisable to use the desktop version of this best free photo editor to get better results. Its online and mobile versions work less efficient.
2. Pixlr
Pixlr is available in 3 versions: Editor, Express, and Pro. However, the Pro version is a paid program, so it's better to choose Pixlr Editor or Express. Despite the advertising, which in some way slows down the app, you can use a fairly wide range of image editing functions and tools. It allows you to perform even complex photo retouching and all its features are provided to you for free. Pixlr Express is like a Lightroom alternative. Pixlr app works very stably and you can continue your picture editing from the place you stopped. You can perform basic color correction and save files in JPEG format. Unfortunately, this program does not contain presets.
3. Paint.Net
The latest version of this photo editor allows you to make simple changes to the image. However, RAW files are not supported but the program can work with other formats. A wide range of photo effects, masks, and tools is suitable for basic image retouching. Paint.Net is simple in use and it is perfect for beginners. Useful plug-ins can also be considered as the pluses of this photo editor, especially since they work even more reliably than in GIMP. For example, for instant image enhancement, you can use a plug-in similar to a Photoshop action. A simple and intuitive interface and many tutorials on how to edit photos make this image editor so popular among photographers and amateur retouchers.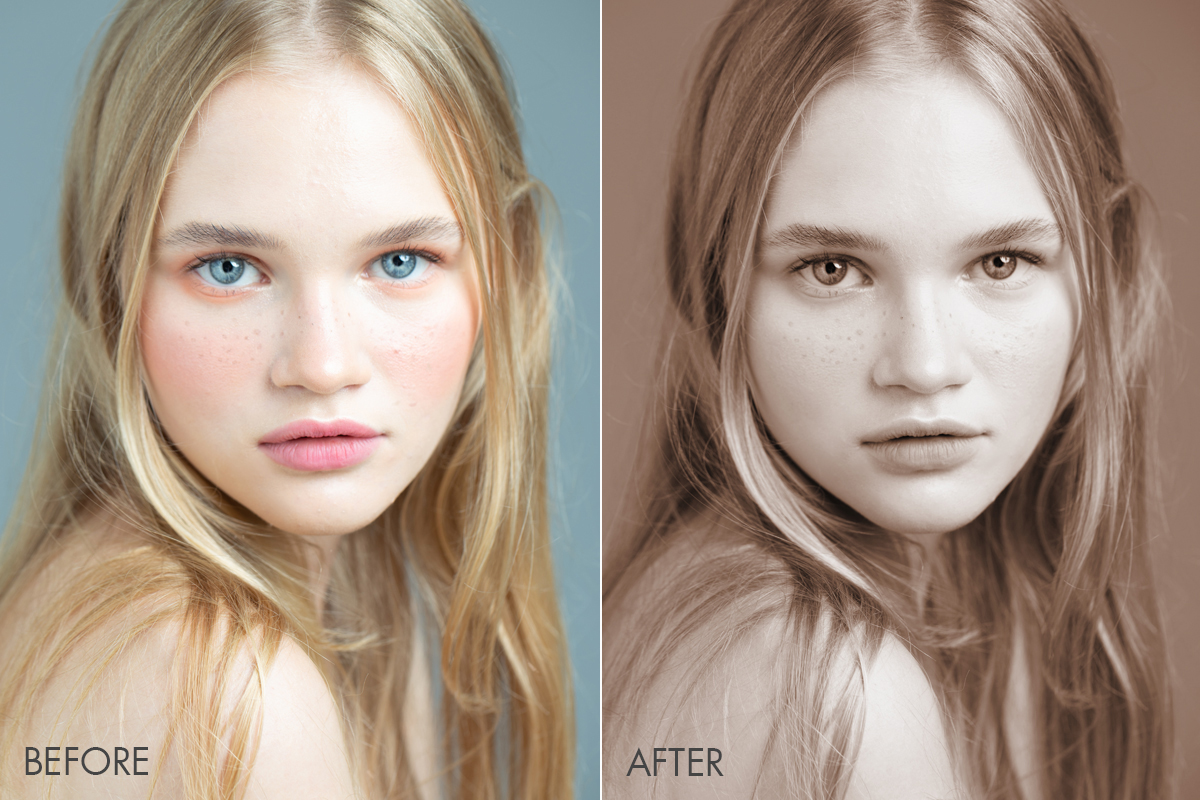 4. Fotor
Fotor offers you several versions of software for photo editing, creating collages and designing. You can use it both desktop and online. Fotor Edit includes tools for basic photo retouching, but it is worth noting that a significant number of functions is available only in the full program version. Fotor photo editor collage is quite convenient though it has limited functionality. A similar set of functions is presented in a special version for the image designing. However, Fotor Design has more features. The Fotor desktop version supports RAW files in contrast to online applications. You can use many different effects and filters, and also convert files into a suitable format.
5. Canva Photo Editor
Canva is one of the best free graphics editing software and it has a separate version for picture editing. Canva Photo Editor allows you to change only contrast, brightness, and saturation and you can't use many effects. Therefore, the set of features this program has is quite poor for photo editing. If we talk about work in the field of design, then this application is perfect to create logos, presentations, banners, invitations, advertising posters, etc. Canvas has a good selection of fonts, frames, templates, and other useful things.
6. IPiccy
This is another great free photo editor that has a nice user-friendly interface and a standard set of options in several directions – Design, Collage, and Editor. IPiccy allows you to change saturation, contrast, use Dodge and Burn tool, and some other features for successful image retouching. Though color correction may seem a little slow. Various brushes and layers are available, besides you can add some vector drawings or text to the picture.
7. PhotoScape
This program is not as popular as some of its competitors but it is worth your attention. PhotoScape's latest version has a wide range of features for picture post-processing. It is possible to open RAW images without extra plug-ins. Moreover, the photo editor contains a large bundle of professional effects that can be used for free. It has no for of advertising and a nice choice of tools for color enhancementis available for free. However, the tools are arranged a confusing manner as some of them are duplicated in different menus.
8. Photo Pos Pro
Although the website of this image editor looks poorly-organized and the process of downloading may seem annoying, this free photo editor includes  useful features of a professional paid software. In addition to RAW and PSD files support, the best free photo editor allows you to apply various effects, create and adjust actions and layers. An intuitive interface and a stylish design are other pleasant bonuses from the developers. It is possible to choose a suitable version of the interface (from beginners to pro). Besides, you can save your photographs in almost any format you wish. Photo Pos Pro is a great offline picture editor with a full range of color correction tools.
9. BeFunky
If you need some powerful software to edit photos online, have a look at BeFunky. It has lots of basic options and tools such as contrast and exposure settings, color improvement, cropping, etc. The main drawback is the necessity to pay for more than half of all functions. Constant ads may also irritate. The program offers you many interesting and creative effects but you should pay to get their full version. The mobile app has more pluses but it's not the best variant among free photo editors.
10. InPixio
InPixio software consists of 7 programs that are responsible for different stages of image editing. Using these apps, you will be able to blur the background, crop your pictures, perform color improvement, delete some objects, etc. Unfortunately, even if these programs are stated as free, it isn't possible to save edited pictures without watermarks. To get the full capacity of InPixio you need to pay a sufficient sum of money and it isn't worth it. So, if you need the best free photo editor, consider other options mentioned above.
To sum it up, there are various picture editing programs that allow you to improve your pictures for free. Just choose the photo editor that suits your purposes and start creating amazing photos!